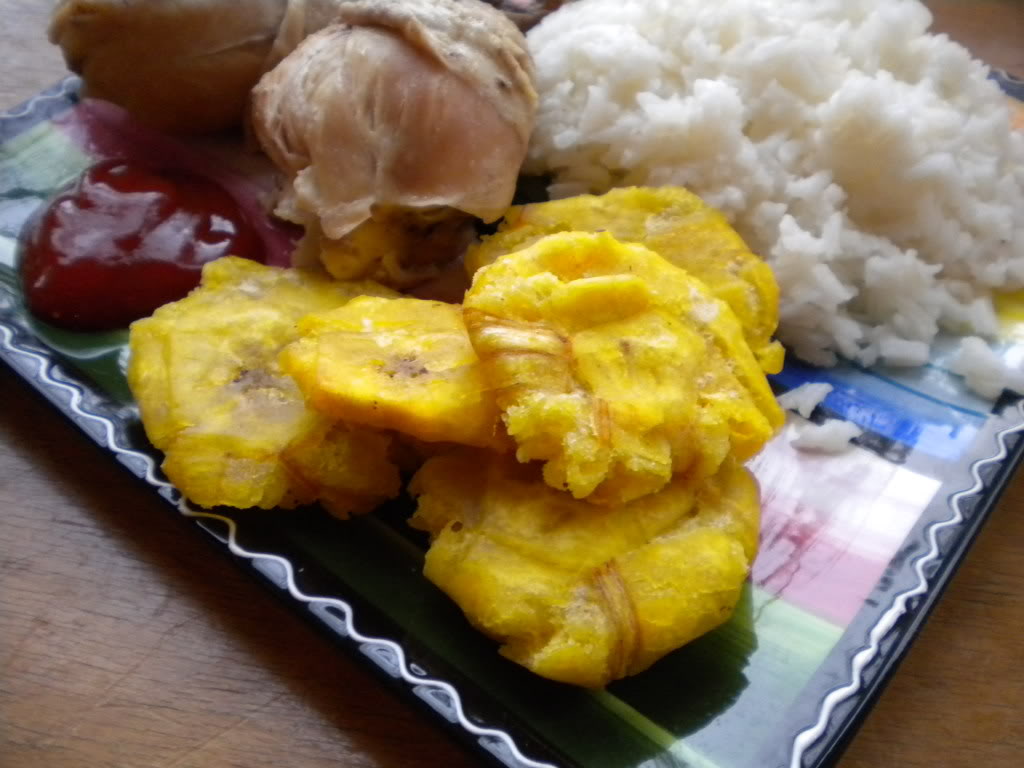 One of my favorite foods in the Dominican Republic were Tostones. And not just any tostones, the tostones from Giberto's chicken stand! He used perfectly ripe plantains, fried them at the perfect temperature, mashed them to perfection and fried them again for just the right amount time…
PHOTOS: How to Cook Tostones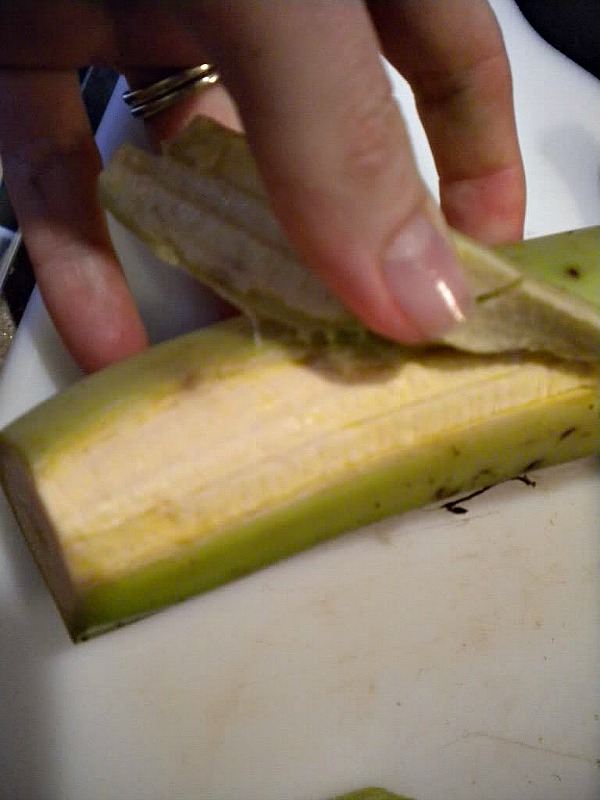 Peel the skin off green plaintain. If needed, use a knife to slie them off.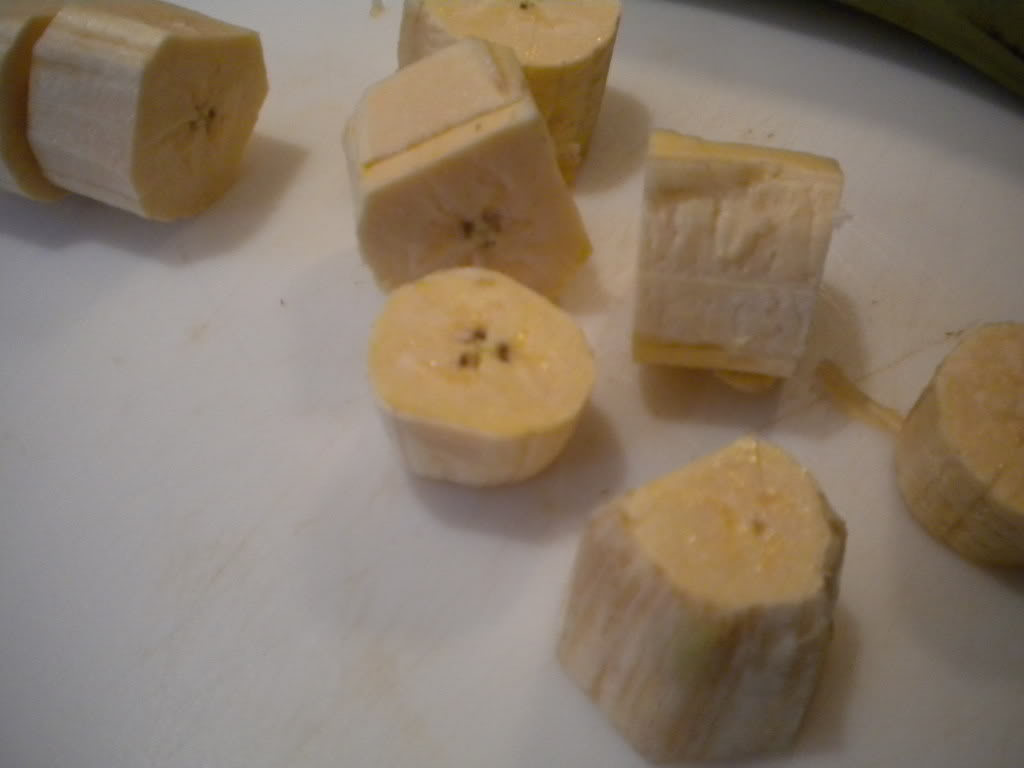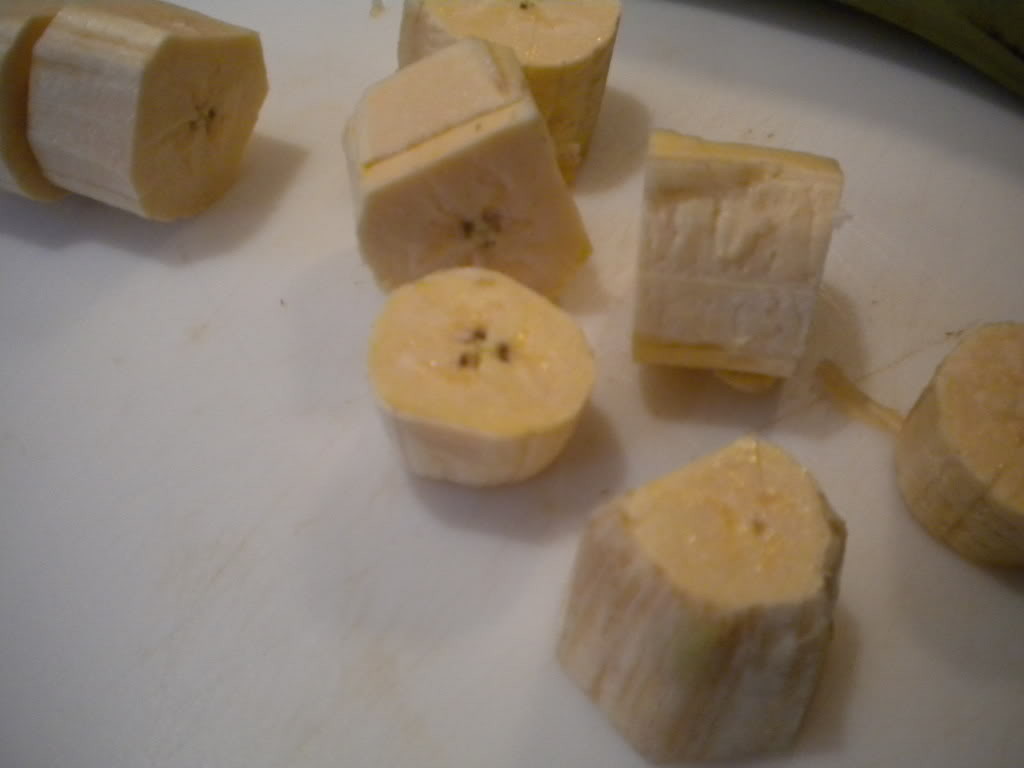 Cut into 1″-inch chunks to fry.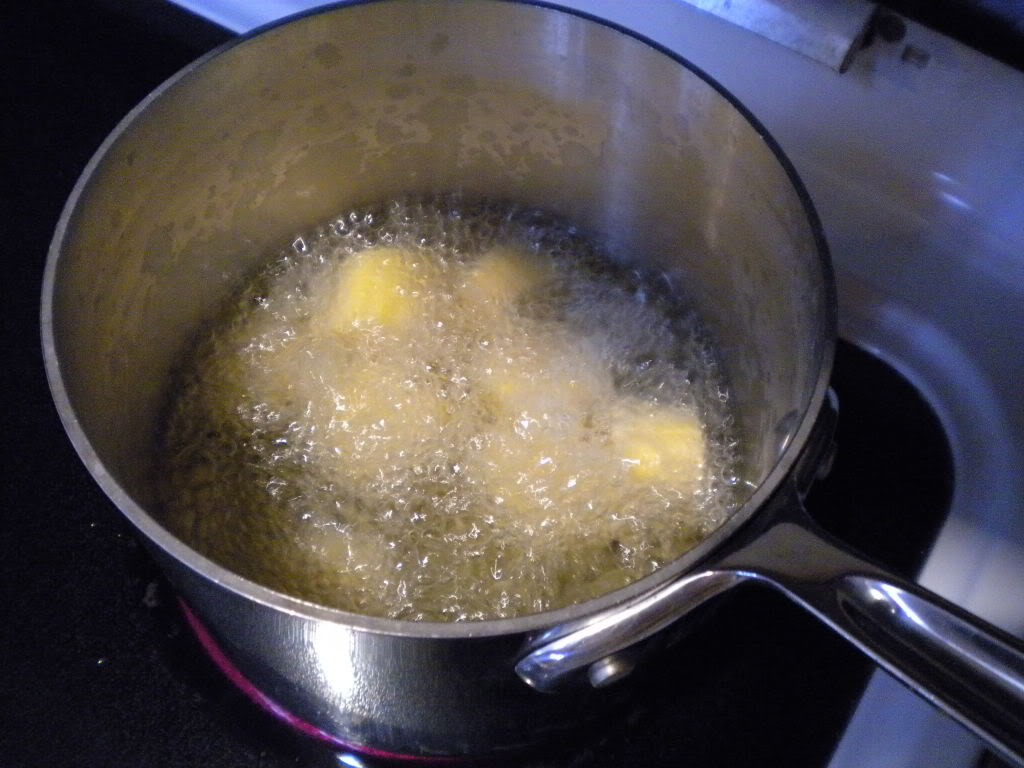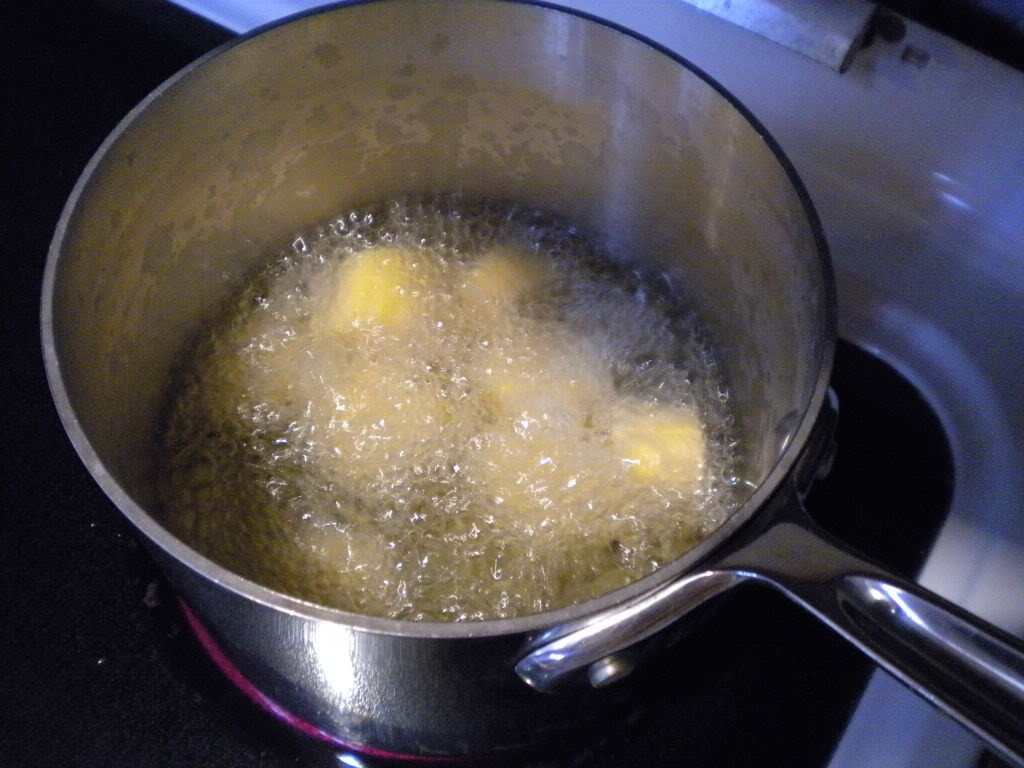 Heat the cooking oil and fry the plaintain pieces.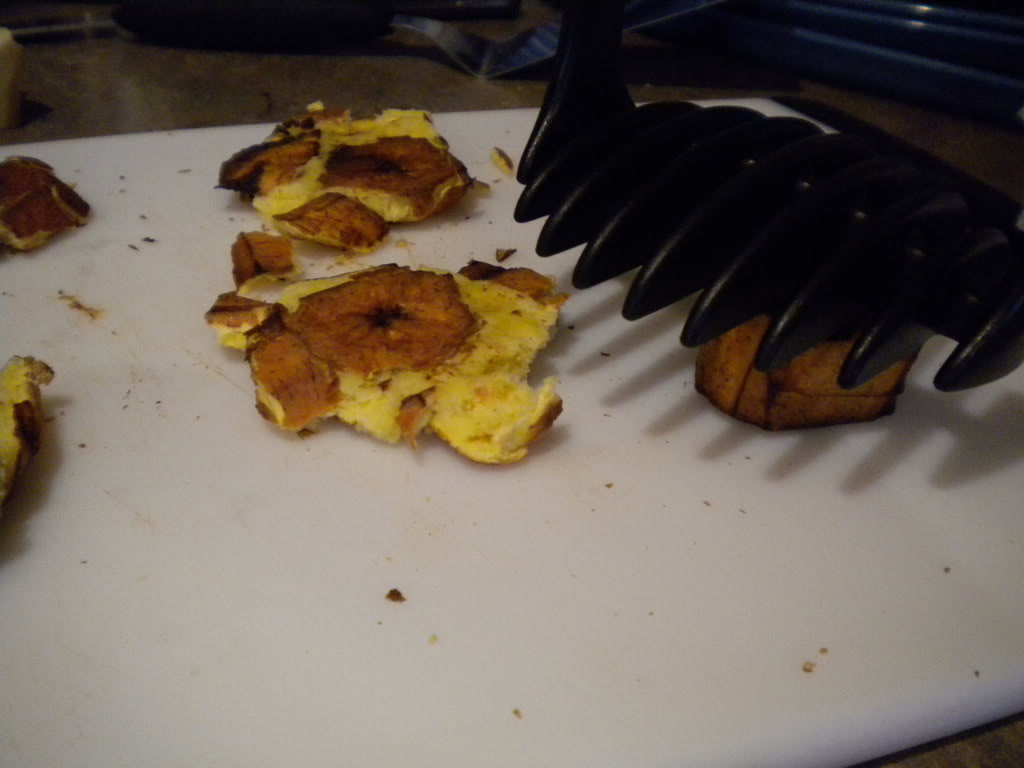 Once fried, smash with flat gadget (like potato masher.)
Return the tostones to the oil to fry again.
Enjoy!
You will LOVE this unique dish!
Ingredients
1

whole chicken

1-2

cups

water (or chicken broth)

1-2

tsp

garlic powder

salt and pepper

2

large

green plaintains

1

cup

white rice

3

cups

cooking oil, like canola

ketchup
Instructions
Place whole chicken in slow cooker with 1-2 cups of water or chicken broth. Season chicken with salt, pepper and garlic powder.

Cook on low for 8 or 10 hours.

Before dinner, cook the rice as directed.

How to Cook Tostones: Heat the cooking oil.

Peel or cut the peel from the green plaintains and cut into 1" chunks.

Add plantains to hot oil (I set mine on #7 on the burner's dial). Fry for about 5 minutes. Remove from oil with slotted spoon and place back on cutting board.

Smash plantains with potato masher or large rolling pin. Once smash, return to hot oil and fry again for 4-5 minutes. Remove from oil with slotted spoon and set on paper towel to rid of excess oil.

Once chicken is cooked, let it cool for about 10 minutes before handling. Cut off as much chicken meat as you can.

Serve Chicken pieces with White Rice and Tostones and Ketchup.