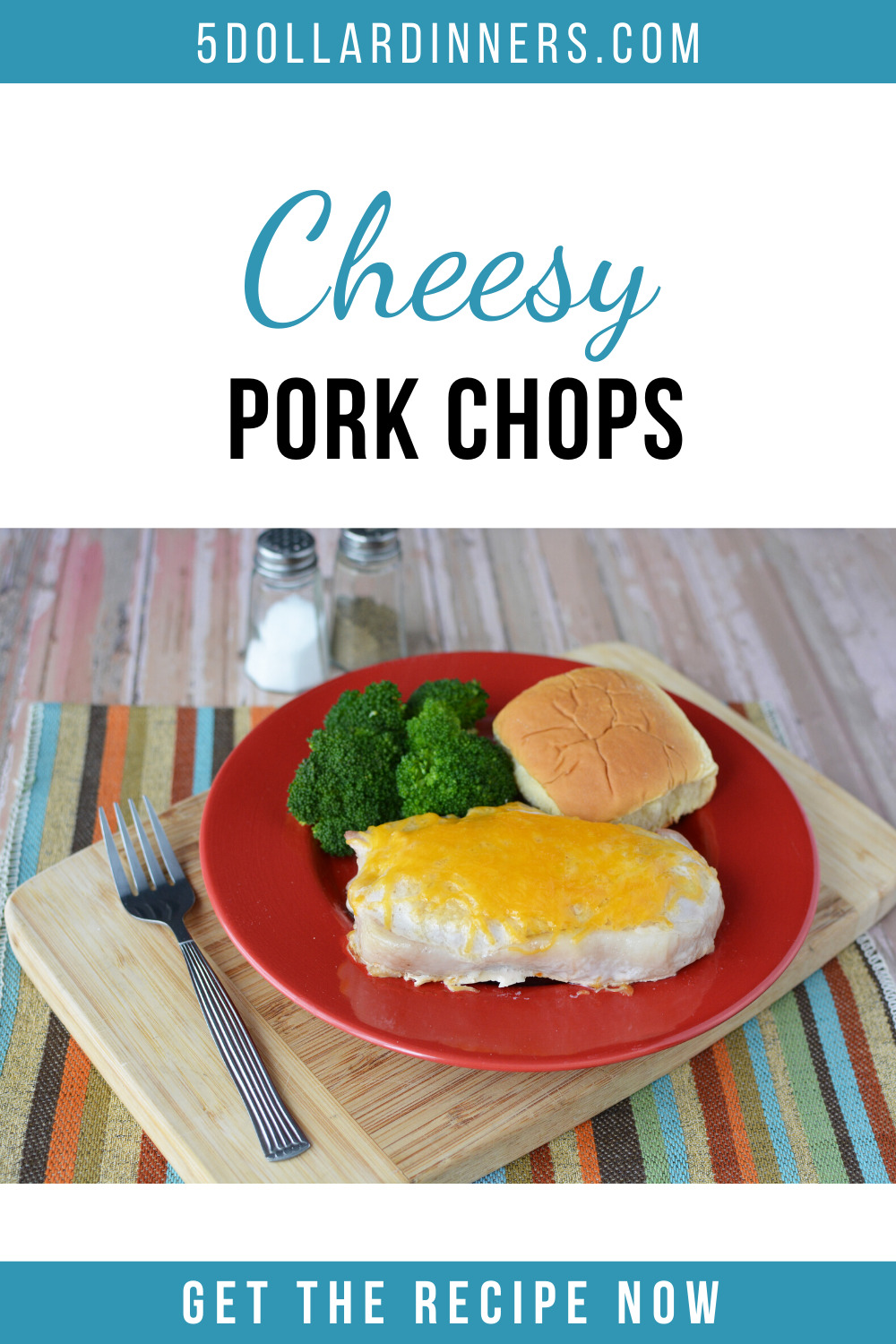 You're very welcome!
Oh, you'd like to hear the recipe first? 😉
I am so happy to share this one with you. I found it a couple of years ago when I was tired of cooking the same thing all the time, yet I need recipes that are easy and fast. Taste is an added bonus because frankly one of the kids will complain no matter what it is. The first time I made the Cheesy Pork Chops I was blown away.
Just those few ingredients made something this delicious??
Yes it did. And we've been in love ever since.
These Cheesy Pork Chops are likely to be a new family favorite! Just a few simple ingredients and you have a perfect weeknight dinner!
Ingredients
10

Boneless pork chops

10

tsp

sour cream

Seasoning salt

2

cups

shredded cheese

(I like taco blend, for the little bit of added flavor)
Instructions
Line the pan with your chops and sprinkle with your favorite seasoning.

Smother with 1 tsp sour cream per chop.

Add enough shredded cheese to cover the top.

Bake at 350. Adjust the cooking time to the thickness of the meat. Thin pork chops are done in 15 minutes. For an inch and a half of chop, I'd bake for 35 - 40 minutes.
Ready to eat out of the oven.
I know, right? Too easy to be delicious. Surprisingly, it's not!
(Although did you notice that one sad naked pork chop? Yes, one child out of 5 still complains about "stuff" on her meat. That's fine, it's easy to just leave one alone!
Everyone's happy! Especially mom!