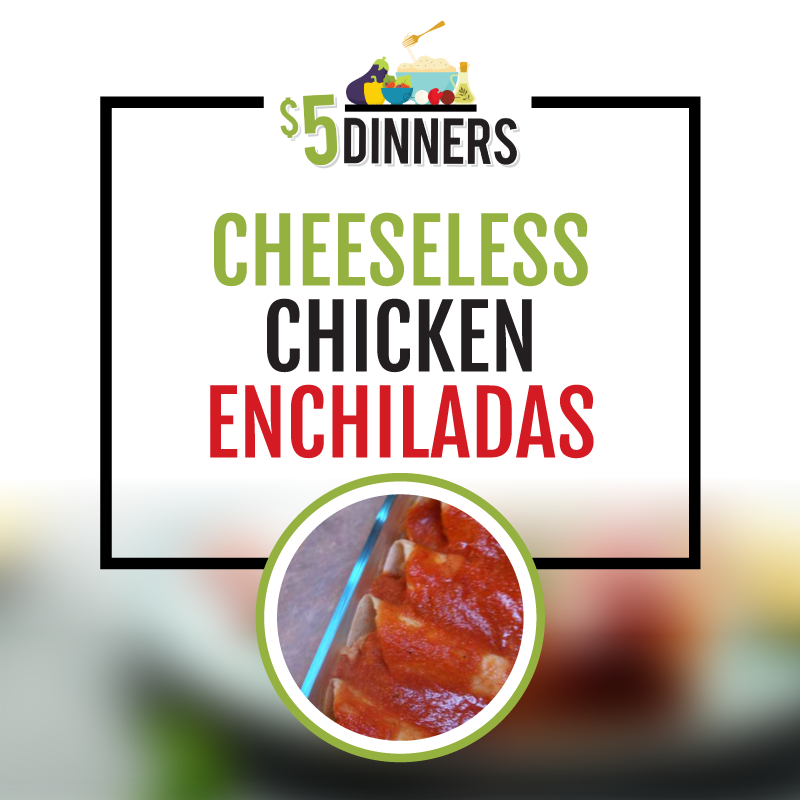 Cheeseless??? What? There's cheese in the picture!
Right. Right. I topped the enchiladas that I served to the Hubs with some cheese. This is, of course, optional! The inside of the enchilada and the top does not NEED cheese. These were quite zesty, zippy and zanny without the cheese!!
And for the record. I made these before baby was born. Most of what you see here in the next few weeks I made and wrote up pre-baby. I wanted to keep sharing recipes with you all while I recovered, so rest assured, I am not "up and at 'em" just yet. I am thoroughly enjoying this sweet time of bonding with baby and enjoying our family of FIVE!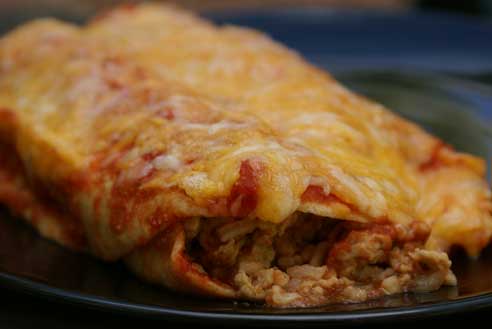 So good you won't even miss the cheese!
Ingredients
2

tsp

vegetable or canola oil

1

lb.

ground chicken

1/2

medium

yellow onion, chopped

1

hot pepper, seeded and chopped

1

tsp

garlic powder

Salt and pepper, to taste

6

oz

organic tomato paste

plus 2 cans worth water

6

oz

homemade or store bought chicken stock

1

Tbsp

chili powder

1

tsp

ground cumin

1

tsp

garlic powder, onion powder, salt, pepper each

1

cup

cooked rice

10

small

corn tortillas

1-2

cups

shredded cheese, optional

Omit if dairy free.

1

bag

frozen corn
Instructions
Preheat oven to 350.

In large skillet, heat the oil and the add the ground chicken, chopped onion, chopped hot pepper, garlic powder, salt and pepper.

In small saucepan, add tomato paste, 2 cans worth of water and 1 can worth of chicken stock. Whisk together and add in the chili powder, ground cumin, garlic powder, onion powder, salt and pepper. Cook over medium-low heat until bubbles.

Once the ground chicken has cooked through, add 1 cup of the tomato/enchilada sauce and the 1 cup of cooked rice. Stir together.

*Note: I always save leftover rice and freeze it. This is a perfect meal to use up some frozen rice!

Spread a few spoonfuls of the chicken and rice filling into the tortilla, roll up and place into baking dish.

Pour the remaining tomato/enchilada sauce over the top of the tortillas. Bake at 350 for 15-20 minutes.

Optional: Before baking, sprinkle the shredded cheese over the top of the enchilada sauce.

Cook frozen corn as directed on package instructions.

Serve Cheeseless Chicken Enchiladas with Corn.