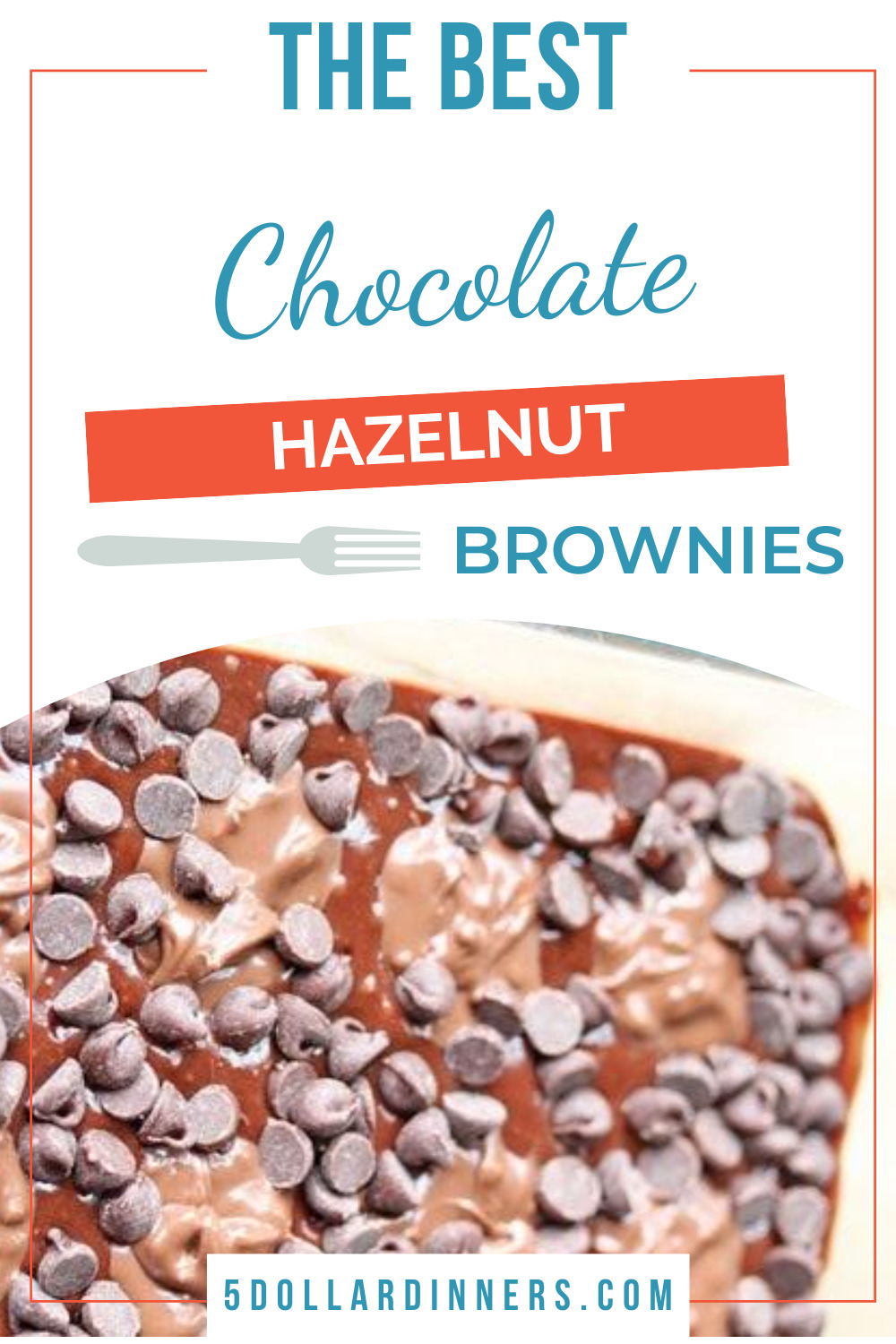 Chocolate + Chocolate + Chocolate Hazelnut Spread = Divine Dessert.
Divine.
And one that won't require you to spend four hours in the kitchen.
While I'm all about spending less money at the grocery store, I'm also all about spending as little time in the kitchen while still making fabulous food.
This dessert recipe is the perfect example. You could have this ready before the oven is even preheated!
Simply mix up the brownies, add some dollops of chocolate hazelnut spread and sprinkle on some chocolate chips. Yum!
And now for this divine dessert recipe!
Ingredients
1 store-bought brownie mix (or your favorite homemade batter, like this one without the cashews or caramels)

16 dollops of chocolate-hazelnut spread

1

cup

of chocolate chips
Instructions
Preheat the oven as directed by the recipe or the box.

Lightly grease an 8x8 in. glass baking pan or 9x9 in. glass baking pan.

Mix up the brownie batter as directed on the box or recipe.

Add a dollop of chocolate-hazelnut spread, leaving a little bit of space between each dollop for the chocolate chips. (I use eight dollops in an 8x8 baking pan when I make them).

Sprinkle the chocolate chips around the dollops of chocolate-hazelnut spread and on top of the batter. (Press lightly into the batter).

Bake in the preheated oven for the time indicated on the recipe or box.

Let cool on a cooling rack for at least an hour before cutting.