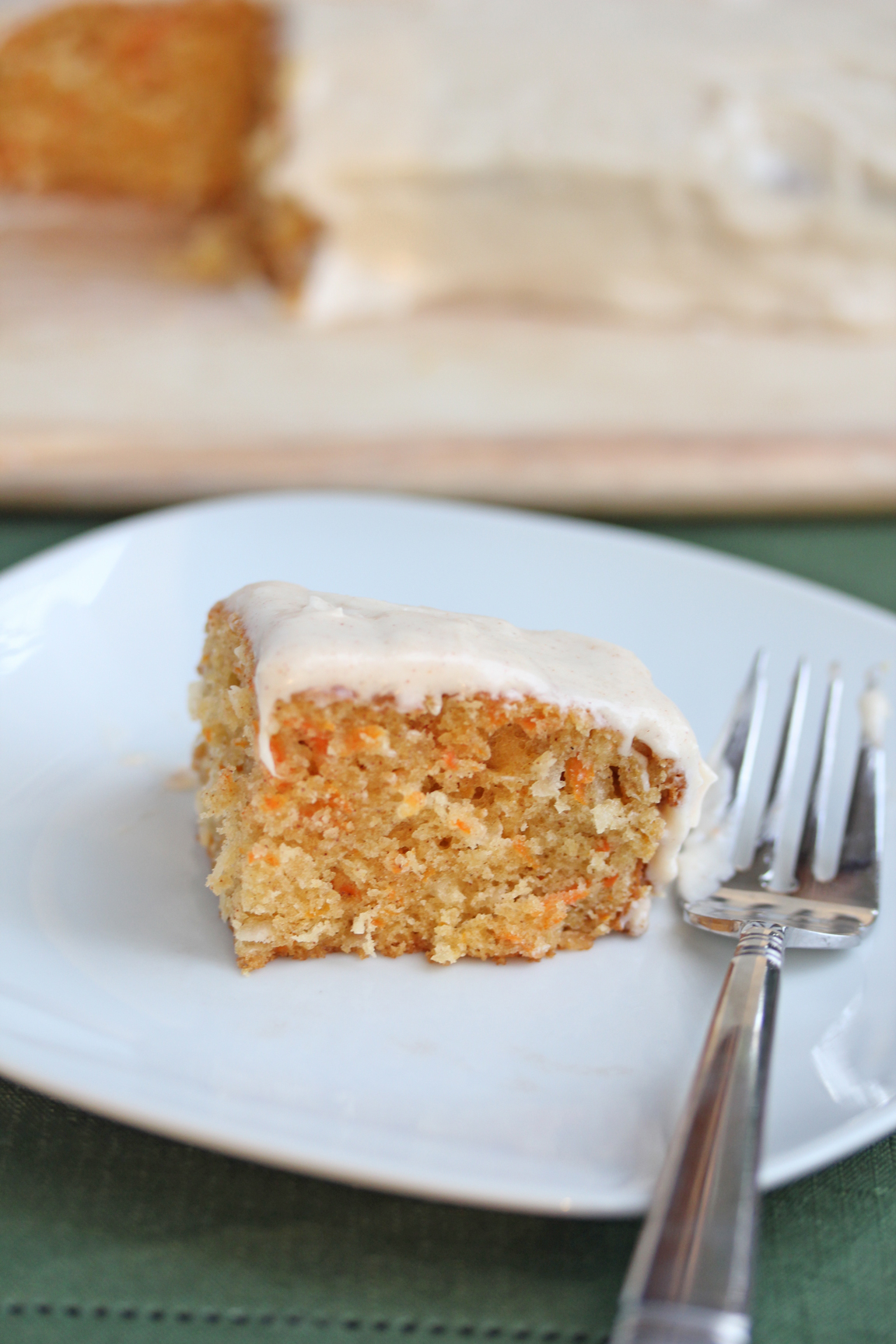 There's just something about sour cream mixed into a cake batter. The added moisture and texture makes it so…so…so fluff-ilicious!
And then the frosting…sneaking in a little Breakstone's sour cream into this cake's frosting for a perfect balance of sweet and tangy with every bite.
This cake is the perfect end to any holiday meal…it's light, tasty and will satisfy your palette without making you feel overly stuffed after your feast!
Ingredients
4 eggs

cup canola or vegetable oil

cupsour cream

1 cup sugar

2

cups

cake flour

1 teaspoon baking soda

1 teaspoon baking powder

1 teaspoon cinnamon

teaspoon ginger

1 teaspoon salt

1

cup

shredded coconut

1 cup grated carrots, about 4 medium carrots
Instructions
cup butter, softened

cup sour cream

2 ounces cream cheese, softened

1 teaspoon vanilla(or use homemade vanilla extract!)

1 teaspoon cinnamon

teaspoon ginger

2 cups powdered sugar