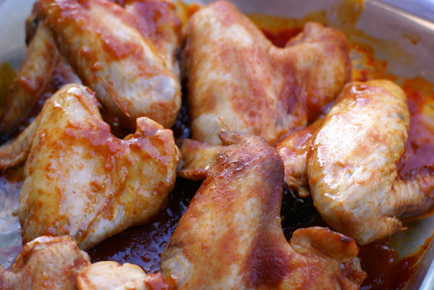 Half of the family has finished their dinner.
The other half was sidetracked by the gorgeous weather, and the desire to use every moment of sunlight to work on "opening up the garden."
(Nevermind that it might snow next week. I've GOT to get my seeds for the spinach and lettuces, or is it LETTUCI?!, into the dirt.)
So open the garden up we did.
The little people ate and are off at the library (with their daddy) hanging out with the life size caterpillar from "The Very Hungry Caterpillar."
The big people will eat later. After we reheat of course!
So here are my buffalo chicken wings…minus the celery and the blue cheese dipping sauce!

Ingredients
About 2 lbs of chicken wings ($2.42) Recently on sale for $1.19/lb

1 bottle of Franks Red Hot Wings Sauce ($.19)

Bread (from the freezer) and butter ($.79) On Manager's Special of course!

2

large

broccoli heads ($.82)
Instructions
Marinate the wings in the hot sauce for at least 30 minutes, ideally overnight. Or better yet, freeze the wings in the sauce and let marinate as they thaw.

Bake wings and sauce at 350 for 30-35 minutes, or until no longer pink.

Warm bread.

Steam broccoli in stovetop steamer or in a microwavable bowl with some water, covered with plastic, for 4-5 minutes.

Serve wings with bread and broccoli
Cost $4.22
(Totally would have made a fabulous dipping sauce, but no time.)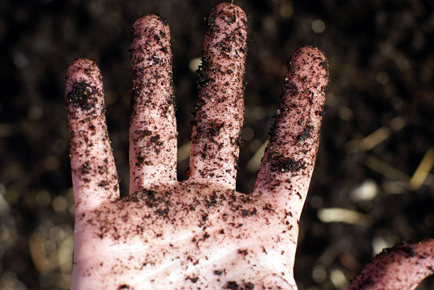 Too distracted by the garden! And cleaning dirt from my fingernails!