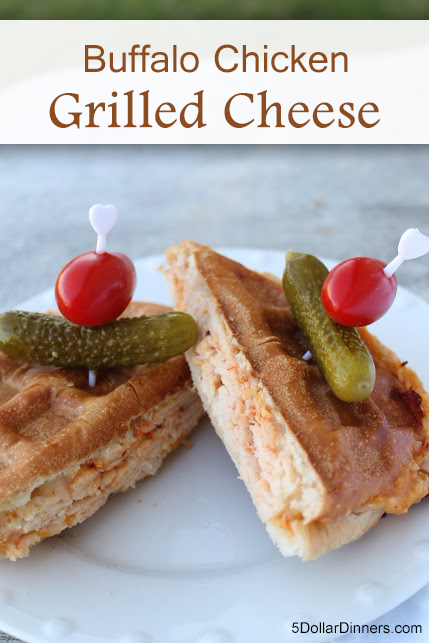 Can I share something personal with you? Like…one of those things that I don't care to admit publicly. But I will anyways.
Because I know I'm not alone in this.
At least I hope I'm not!
Pretzel rolls. I can totally binge on them. Not I can. But I do.
They are one of the non-sweet foods that I can actually binge on. I'll spare you the list of sweet foods that I have very little control over. But one of them is Thin Mints. And maybe chocolate chip cookies.
(This is why I run…I run to eat too many treats!)
These sandwiches are binge worthy…except you'll feel less guilty about eating them because it's not just the rolls. There's the chicken, and blue cheese. And the 2 slices of cheese.
Oooey….gooey…binge y'all!
Hope you enjoy these tasty sandwiches!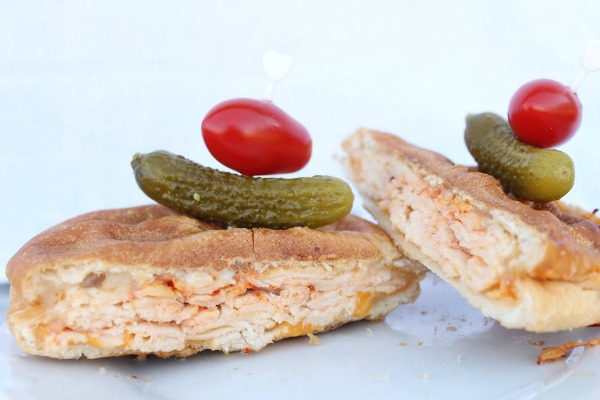 This is going to be your new favorite grilled sandwich!!
Ingredients
4

pretzel buns

3

oz

blue cheese or ranch salad dressing

4

slices

Monterey Jack cheese

12

oz

buffalo chicken lunch meat

4

slices

smoked cheddar cheese

Grape tomatoes and miniature kosher pickles, optional garnishes
Instructions
Spray sandwich press or waffle iron with nonstick spray and preheat.

Spread salad dressing on buns.

Layer the Monterey Jack, lunch meat, and cheddar and top with bun.

Place sandwich in waffle iron or sandwich press and grill until cheese is melted and bun is crispy.

Serve with tomato and pickle, if desired.