Need help with meal planning this holiday season? Let me take care of it for you…so you can focus on more important things like getting the best deals on gifts for your family and friends, or making homemade treats for your neighbors and kiddos' teachers!
Let me introduce you to the all-new "breakfast, lunch and dinner meal plan" that will save your meals this busy holiday season…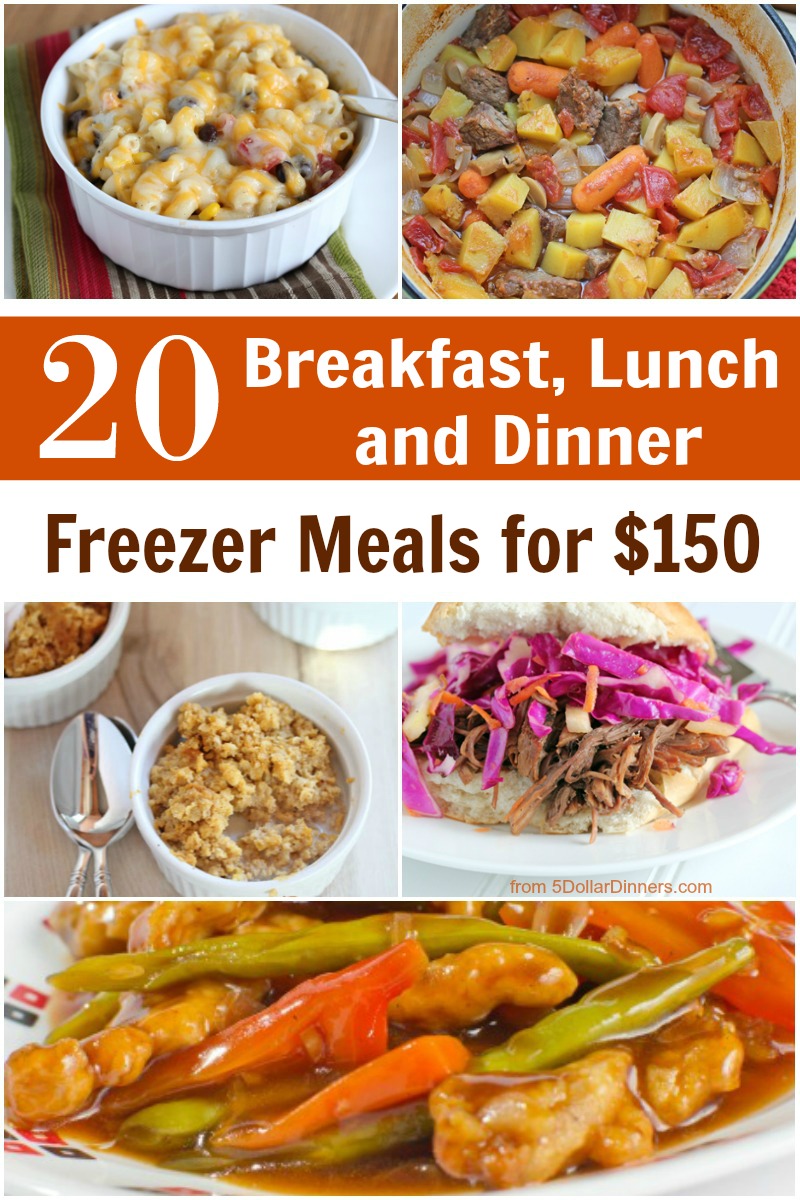 Howdy ho my "the holidays make me frazzled" friend!
I've got just what you need to survive this crazy, busy holiday season! It's a new meal plan that I've pulled together that has recipes for breakfast, lunch and dinner…all in the same plan.
In the past, I've focused on all dinners or all breakfast/snacks or all lunch. This is the first time I've pulled all the meals into one…and you're going to love it!
Let me tell you a little more about this meal plan and tool for making through the holiday madness that is about to hit us all…
In this all-new meal plan, you'll find recipes to make 20 meals (see the recipe list below!), a complete shopping list for the ingredients for the REGULAR GROCERY STORE!!!
This is not a freezer cooking meal plan like my previous 20 Meals for $150 plans. It's more of a 'batch cooking plan,' which outlines how you can prepare and freeze all the meals in the plan over a 5 day period. This is way less overwhelming than spending 2-3 hours in the kitchen preparing all the meals. I know for some it helps to spread out the prep work over a few days, while you're making dinner anyways. I'll show you exactly how to get everything cooked, prepped so that nothing goes to waste!
In addition the shopping list and recipes, I'll also send you an outline with cooking prep instructions so you can make the most of all the meals.
With this breakfast, lunch & dinner meal plan, you will receive the
Grocery Shopping List
Complete recipes list
Cooking prep instructions
Please note that there is only 1 version of this package and there is no assembly video, as the meals are not all made at once! 
Recipe List
Each recipe is portioned to serve 4 adults. Larger families or families with bottomless pits (also known as teenage boys!) can double up and use 2 bags for 1 meal! The "2 -" means that the meal will be made twice…once 'fresh' and once for the freezer. In the Cooking Prep instructions, I outline how best to do this!
2 – Shredded Beef Sandwiches with Cabbage-Apple Slaw
2 – Chorizo & Egg Breakfast Tacos
2 – Sausage & Egg Breakfast Tacos
2 – Eggplant Marinara
2 – Beef Stew with Butternut Squash
2 – BBQ Burgers with Sweet Potato Fries & Broccoli
2 – Southwest Mac n Cheese
2 – Hawaiian Meatloaf
2 – Pumpkin Spice Baked Oatmeal
1 – Orange Peel Thai Chicken
1 – Slow Cooker Spicy Sausage & Peppers
Can I get a YUM…kid friendly, family friendly, delicious comfort food for this holiday season!
Ingredients
The total for all the ingredients from the regular grocery store is just under $150. You could save even more if you get all the meats needed when they are on sale!
It's time to grab your this meal plan and get yourself armed and ready for the holiday frenzy…
And don't forget to check out all the other meal plans (including the popular 20 Meals for $150 Meal Plans, as well as 6-Week Specialty Meal Plans)
in the E-Store
. Once you've chosen all the ones you need to make life in the kitchen easier, you can checkout and get all the printable at once!
NOTE: Once your purchase is complete, you will automatically receive an email with the links to download your meal plans. The links will be sent to the email you used during the checkout process or to the Paypal email address you used to pay. Please download these files directly to your computer within 72 hours, then you can add to your e-reader/phone/tablet. If you have issues with the download, PLEASE EMAIL ME! I'll be able to help you out!
Interested in a weekly meal planning subscription service that takes all the headache and stress off your shoulders?! Sign up for a FREE 4-Week Trial at 5DollarMealPlan.com!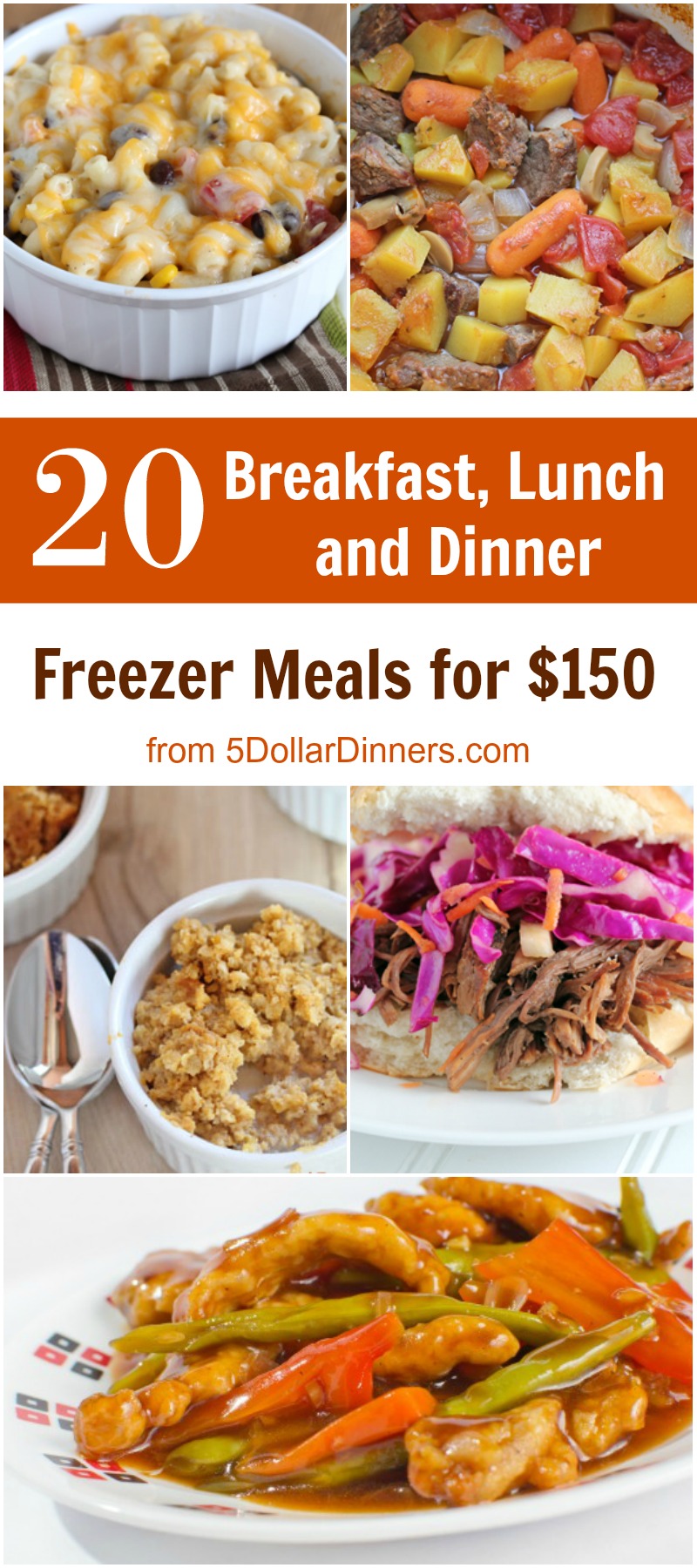 {Click to Pin This Image}