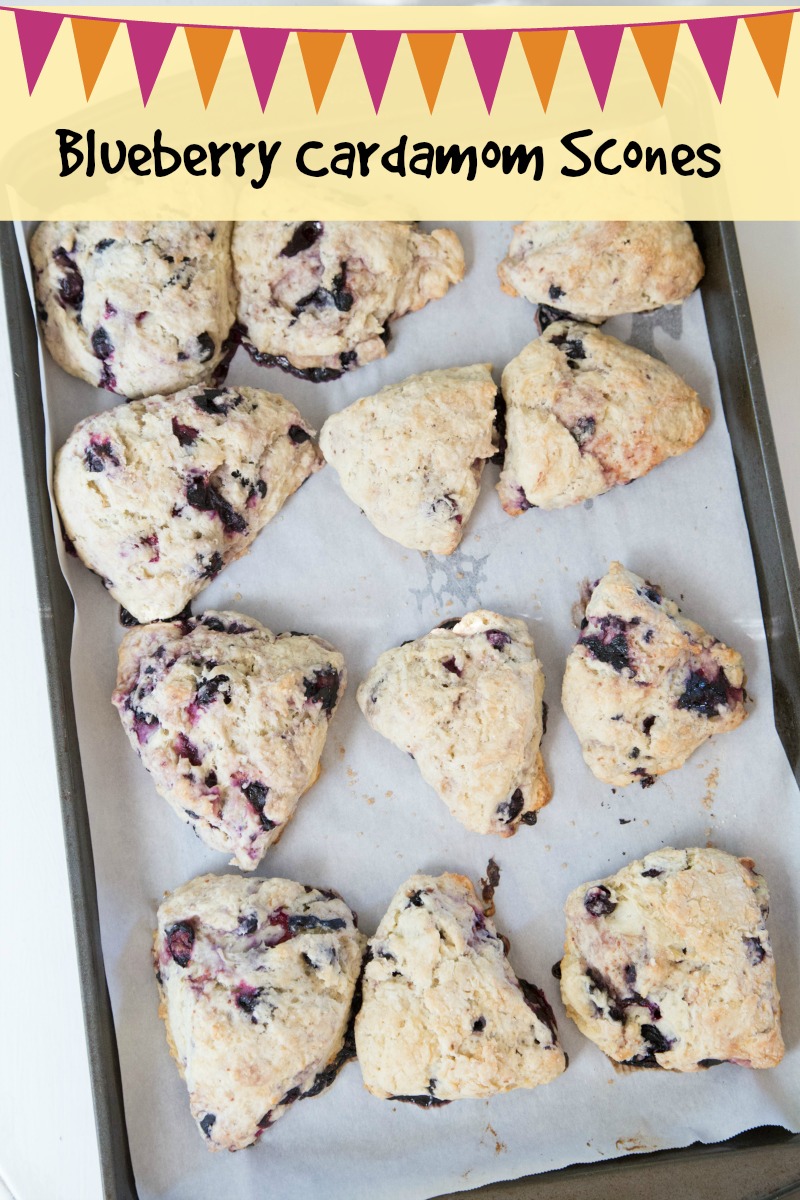 Scones – I adore them. I like to pretend that I'm eating them while sipping on a cup of tea at a cafe in London. I can dream for a moment. I can let these delicious scones take me to another place, if just for a moment.
These scones are packed with flavor, and moisture! The blueberries, cardamom and ginger are a lovely complement. And the extra juices from the blueberries make for the perfectly baked scones – not too dry, not too much like a biscuit.
Here's a quick photo guide for you, in case you've never made scones.
And perhaps read this, as if I were speaking with a thick English accent! 😉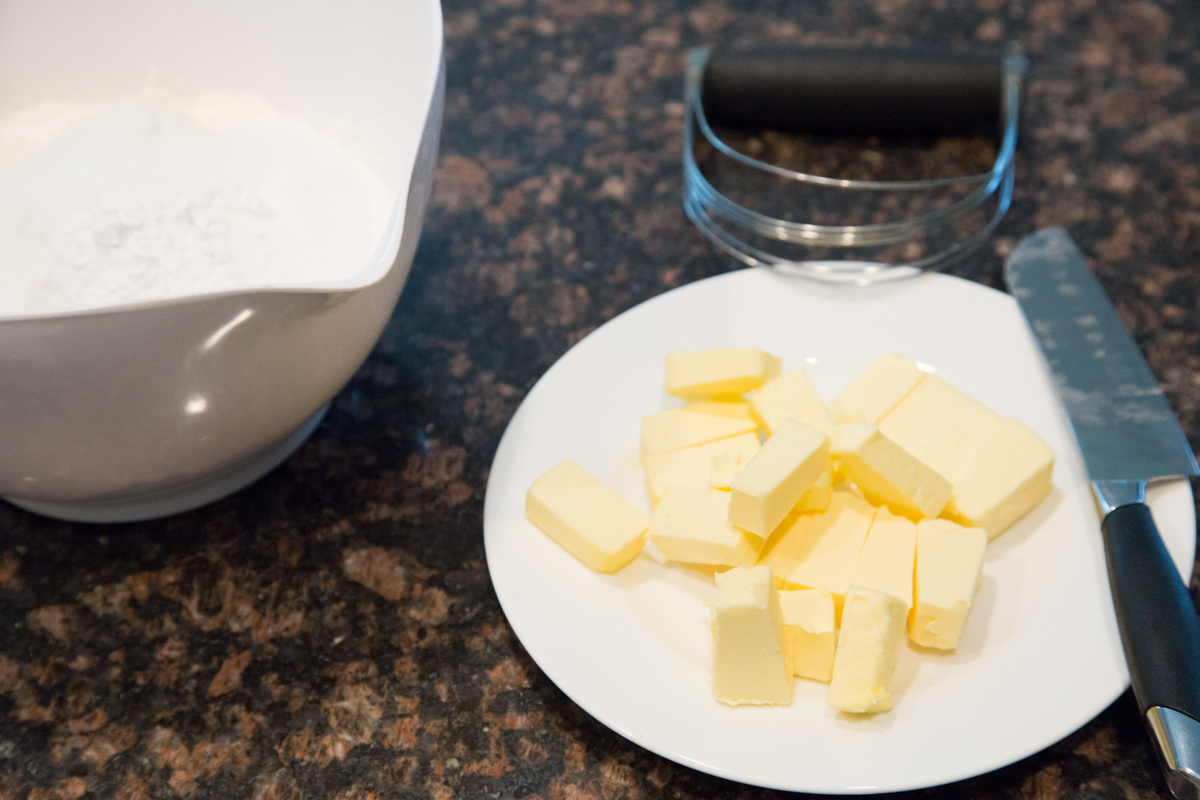 Measure out the dry ingredients, slice the butter.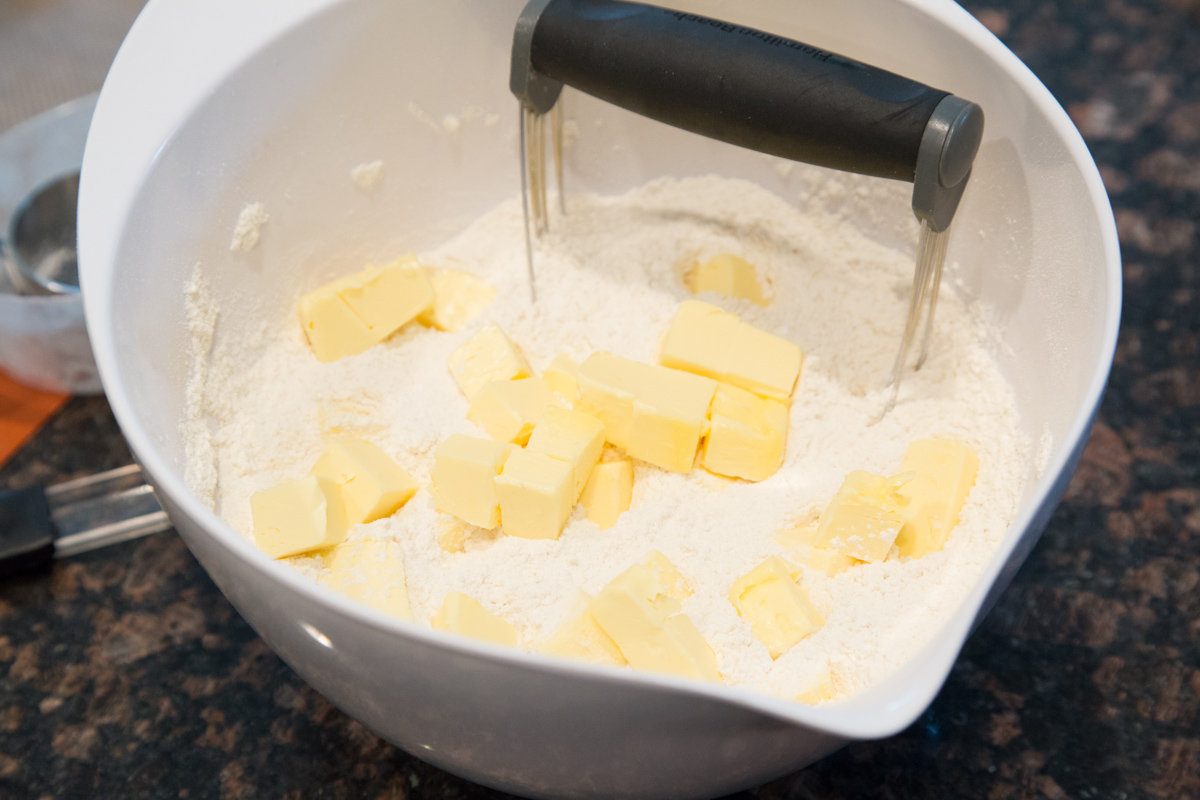 Cut the butter in with a pastry blender or 2 knives or forks.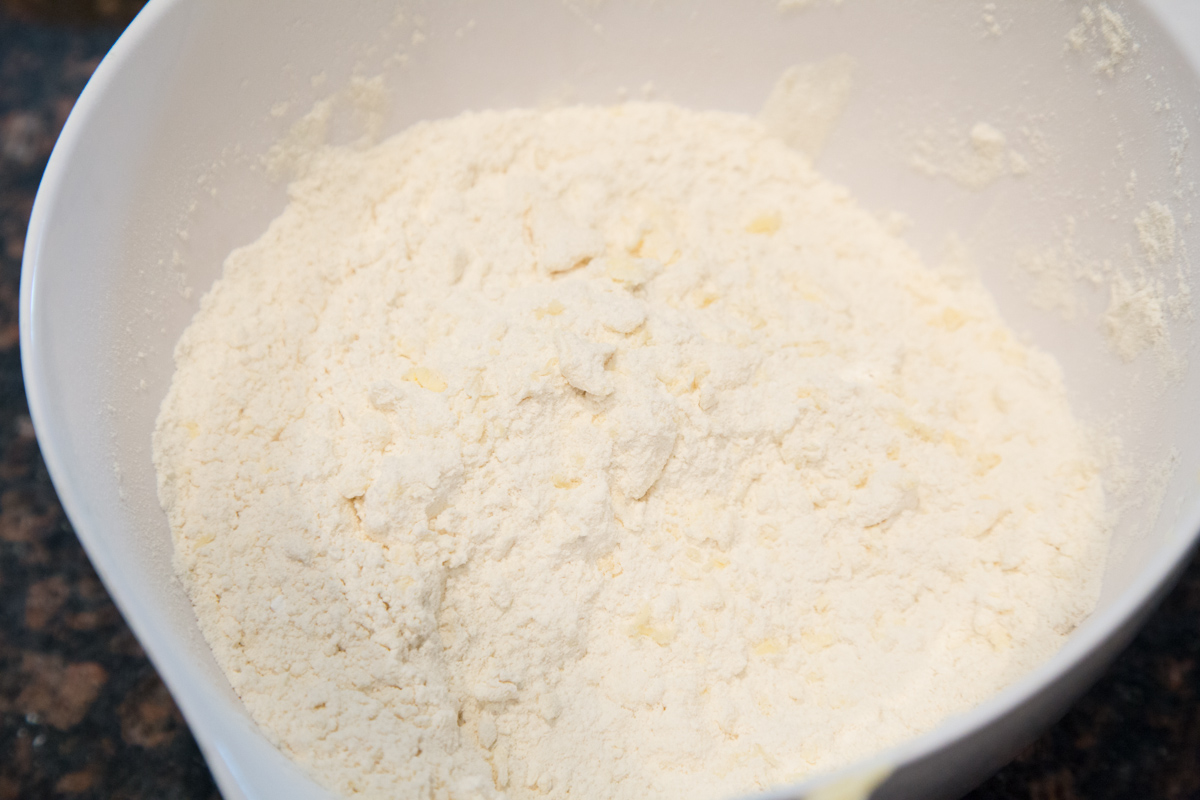 Until it's nice and crumby.
Mix in the fresh blueberries.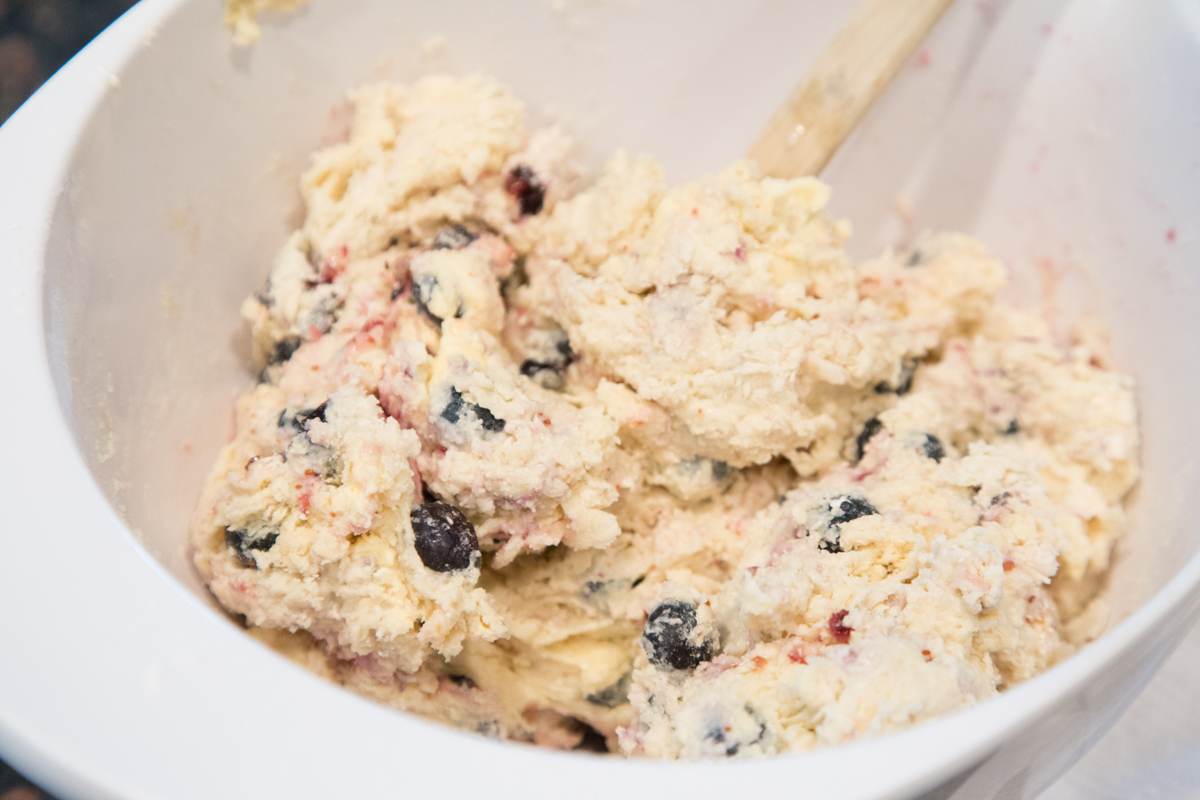 Very gently, pour in the milk and combine into the batter. If some of the blueberries pop, that's ok.
Divide dough into 2 equal pieces and…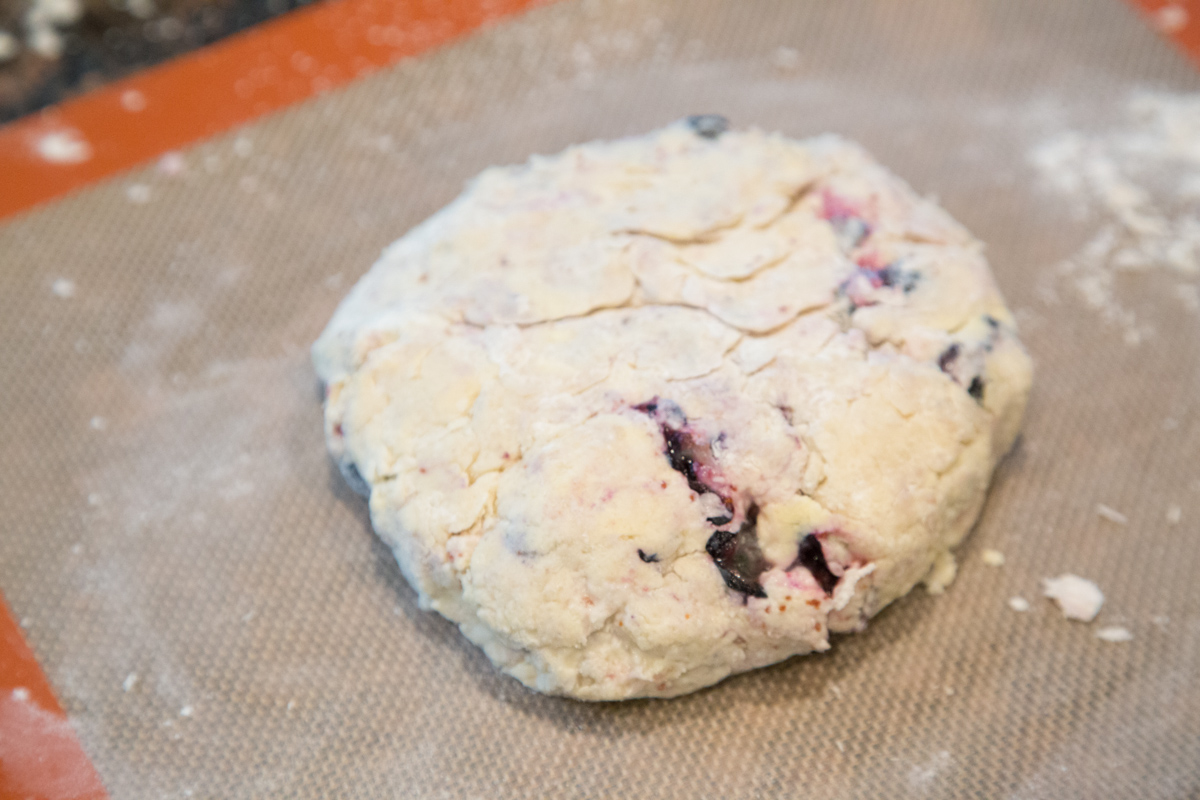 On a baking mat or floured surface, form into a round disk, about 6″ in diameter. Use extra flour if needed to keep it from sticking.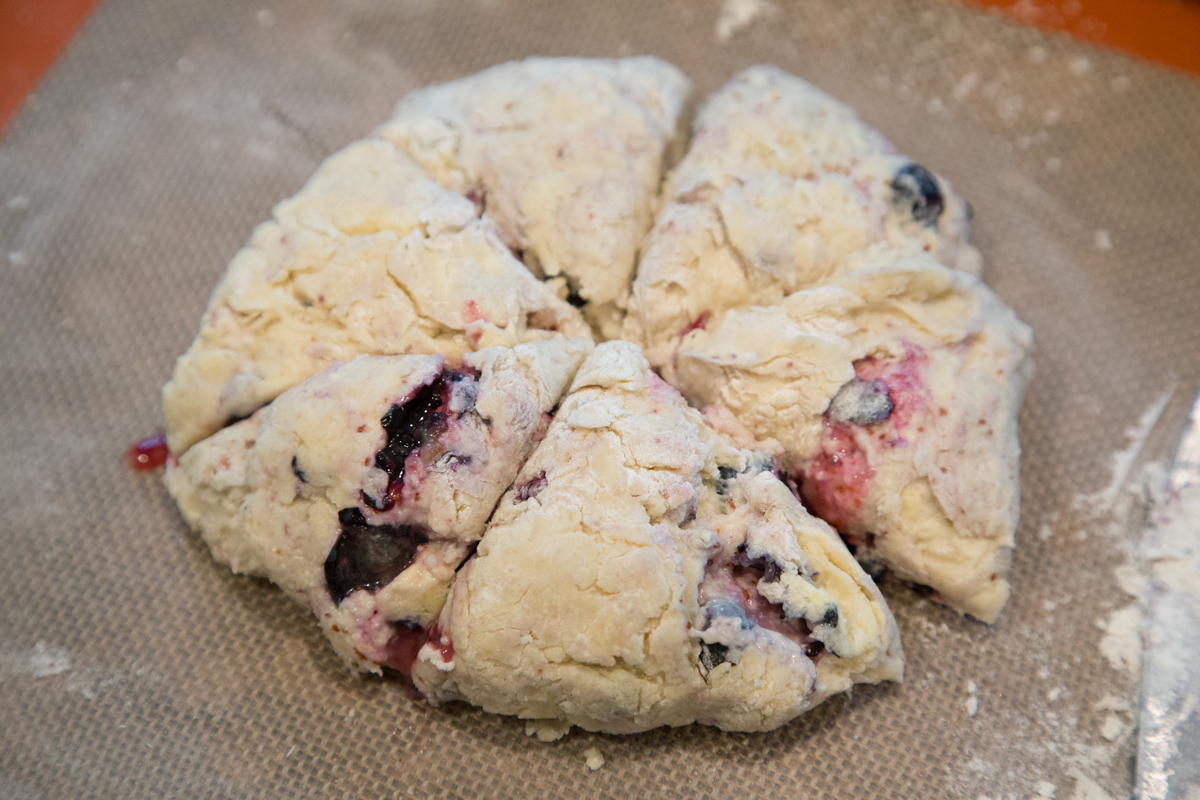 Slice into 6 triangular scones.
Form second disk and made 6 more scones.
Place onto the parchment lined baking sheet and bake.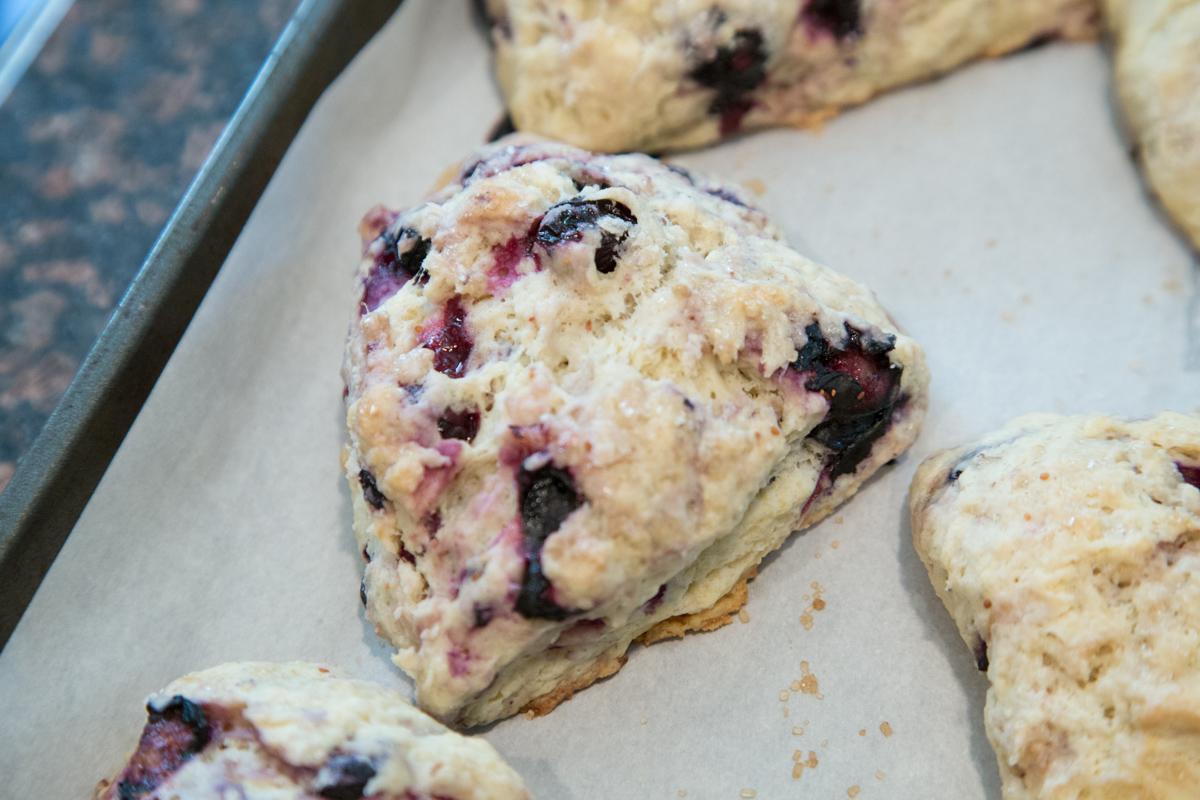 Let them cool, then enjoy a nice, warm cup of tea.
And watch the kids devour them for snack or breakfast!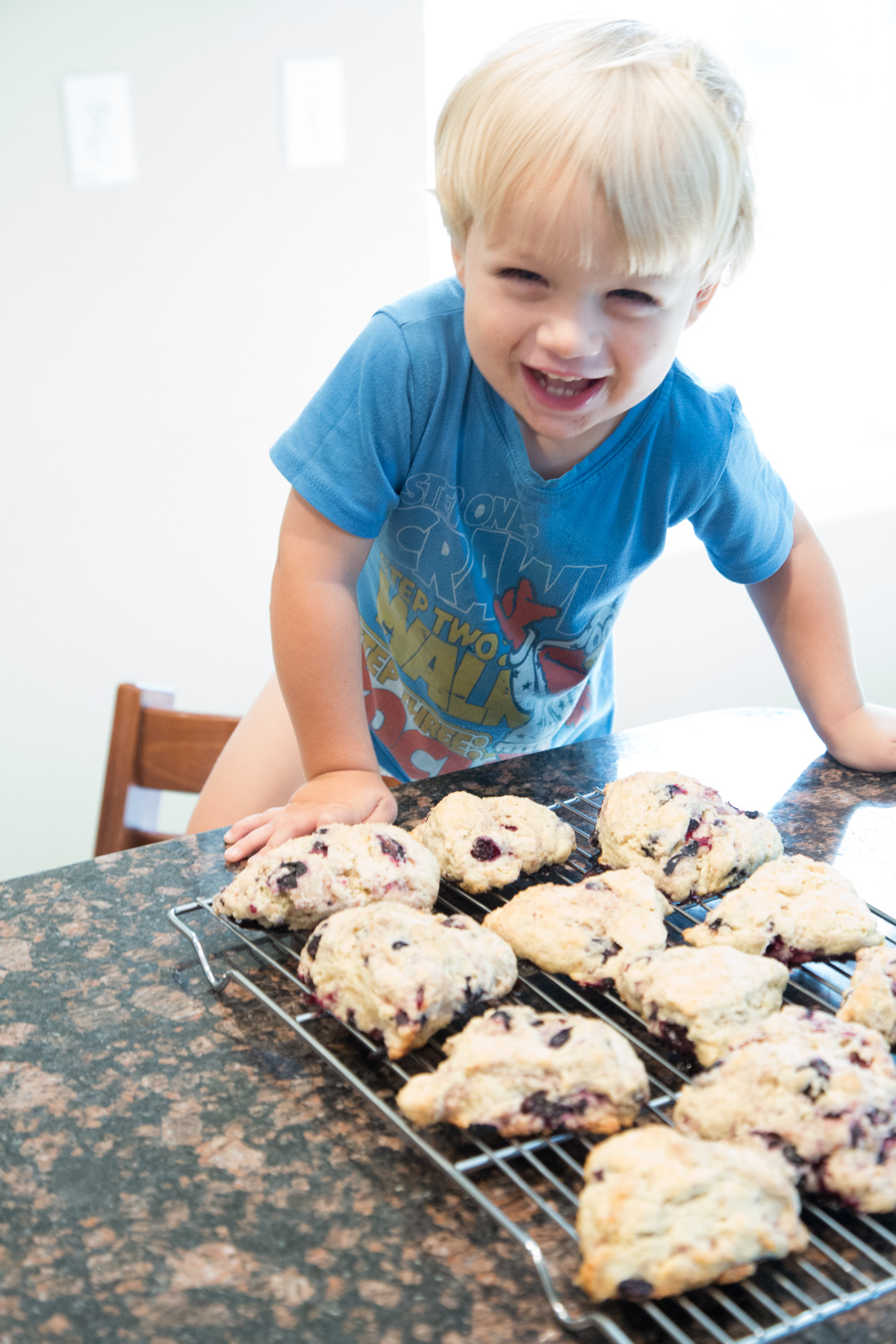 Now back to the regular south Texas accent with soft twang…
And now for the part where I burst into tears on a Monday morning.
Y'all…I wasn't planning this at all…I didn't know this was going to publish on his birthday…or that there was a photo of him in this set. I took these photos awhile back and here they finally are! (Yes, I have a folder on my computer with lots of photos for recipes that haven't made it onto the site yet!)
Anyways…this 2 year old (pictured above) is turning 5 today and WHOA. Just WHOA…time needs to catch the clue that it's not supposed to go this fast. More proof that the "years are short and the days are long" – definitely true for this family. I absolutely adore this phase of kid-hood and am doing my best to cherish every moment!
And with that…I'll leave you with this delicious recipe!