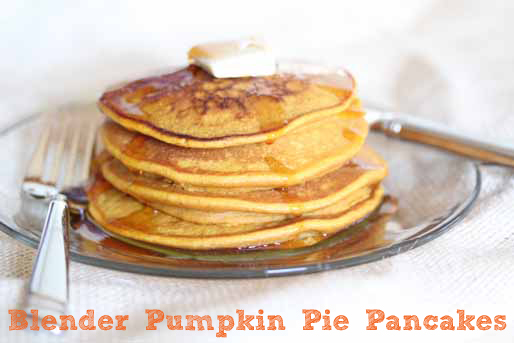 So I don't make pancake batter in the blender very often. But we love Pumpkin Pancakes, but we don't love that sometimes they turn out on the dense side. It's hard to prevent that because pumpkin is really heavy and when you mix it into the batter, it makes the batter heavy.
But I was making a smoothie the other day and wondered if making the pumpkin pancake batter in the blender would aerate it some, so that the pancakes would turn out fluffier. Hmm.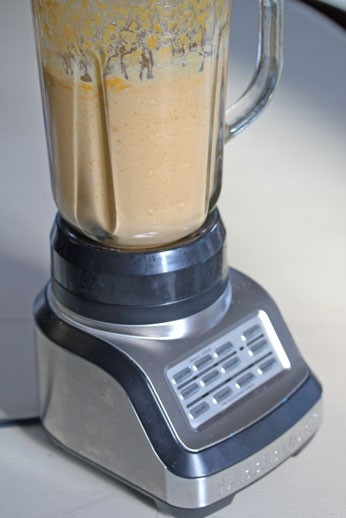 After being mixed, I poured the batter straight onto a hot griddle…
I'll let you decide for yourself, based on the photo below.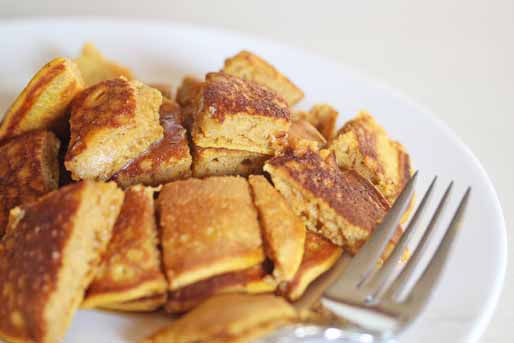 See how fluffy these turned out…I thought they were fluff-ilicious!
P.S. I usually double this recipe to use an entire 15 oz. can of pure pumpkin. Let them cool completely and then add to the freezer!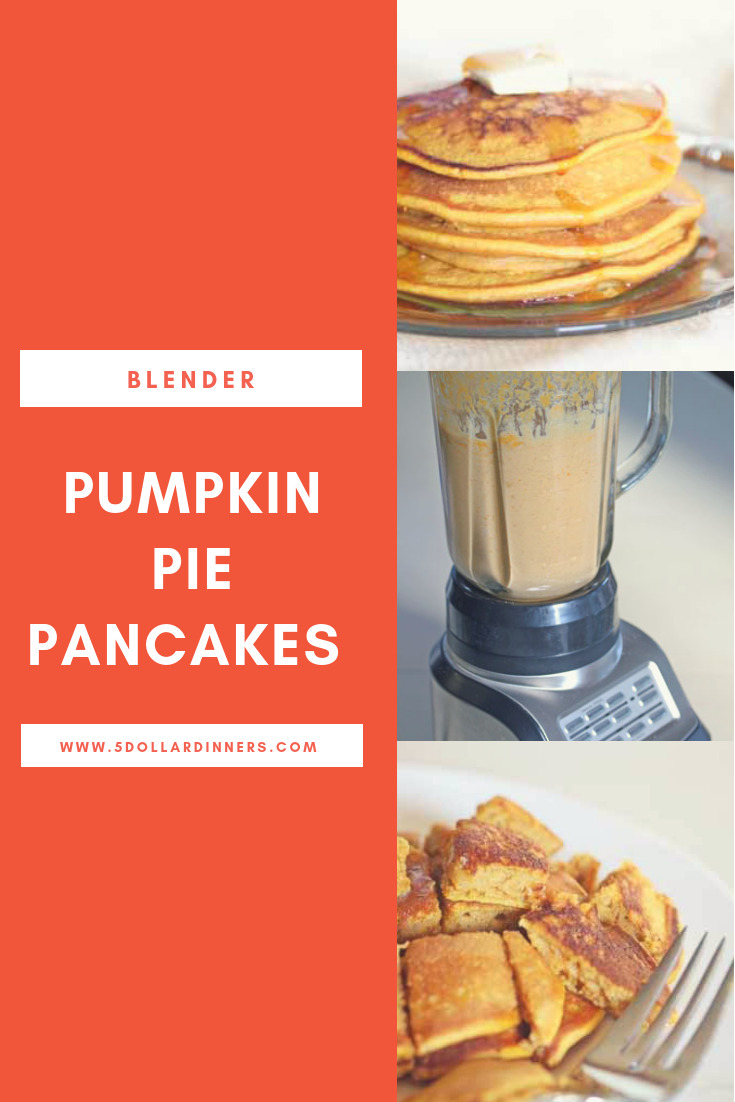 Ingredients
1

cup

whole wheat flour

1/2

cup

white flour

2

tsp

baking powder

1/4

cup

brown sugar

2

tsp

homemade pumpkin pie spice

1

cups

milk

2

eggs

1/4

cup

cup canola or vegetable oil

3/4

cup

cup canned pumpkin puree

Fresh fruit, as side dish
Instructions
Add both of the flours, baking powder, brown sugar and homemade pumpkin pie spice to the blender and pulse it a few times to mix the dry ingredients together. Pour into a bowl.

Add the milk, eggs, oil and pumpkin puree to the blender and pulse until smooth. Add half of the dry ingredients and blend. Then add the remaining dry ingredients and blend until smooth.

Pour batter onto hot, greased griddle to make the pancakes. If needed, pulse the batter in the blender between batches to aerate well.

Serve with sausage or bacon, or eggs, and some fresh fruit. A delightful Fall brinner.