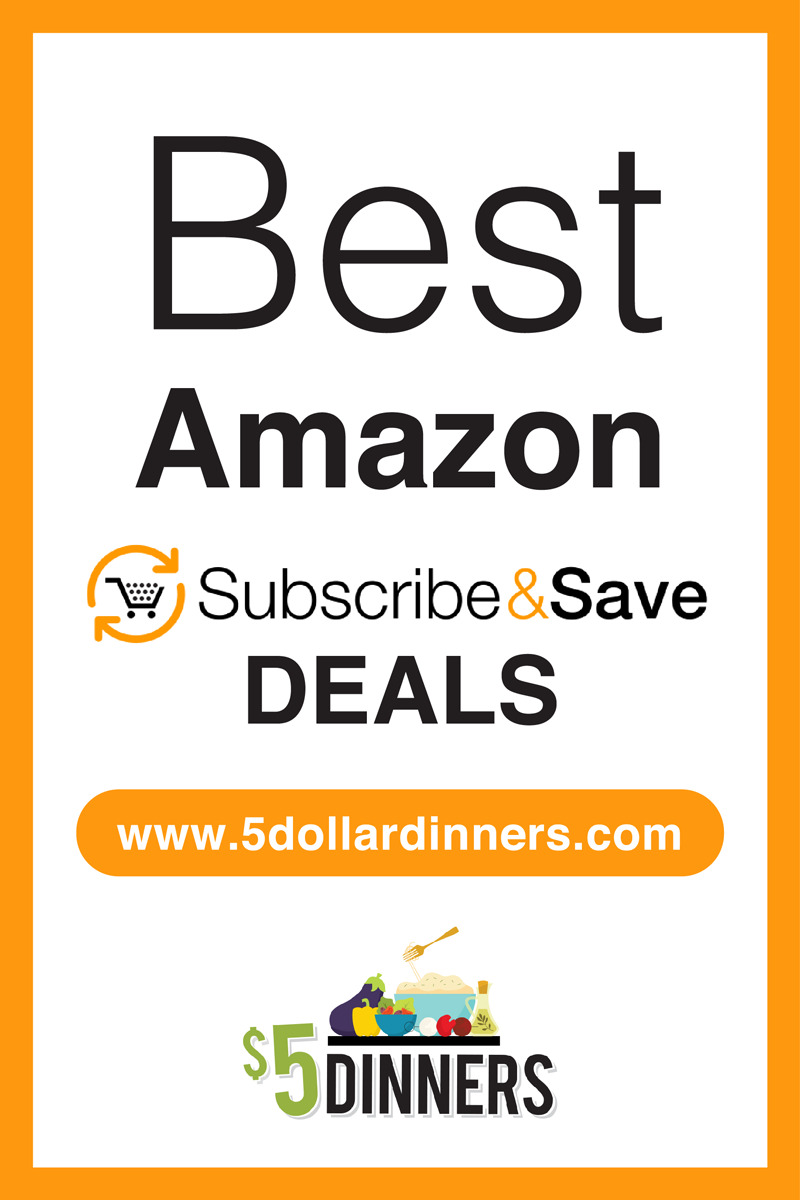 I'm all for convenience, when the cost isn't elevated, and that's exactly what the Subscribe & Save program is all about. You can save when you commit to the subscription of getting that product you always need (at our house, it's toilet paper!!) and seem to run out of and not notice. This program helps you not forget, and helps you not run out, and you save too!
I'm always looking to "automate" things in my life that "fall through the cracks" – like changing air filters and cleaning out the dishwasher and washing machine…and not noticing that we're almost out of TP because "there's probably more downstairs"…and then there's not. OOPS.
Fold in the fact that Amazon offers coupons on the first order of a lot of the products available through Subscribe & Save, and it's an easy recipe for saving time and money while you're adding convenience and ease! One more thing OFF my plate? Yes, please!
Here's how to find the best coupons for Subscribe & Save products:

Once you're there, just select how you want the coupons sorted. You can choose Newest, Oldest, Expiring Soon, Most Popular and Discount Percentage. I like to sort by Discount Percentage to see the biggest savings first, and sometimes by Most Popular.

Then you just scroll the list and click on the coupons you want to use and add that item to your shopping cart. Easy as pie!
SEARCH COUPONS
And if you want to know if there's a current coupon for a specific product, that's easy to find out too!
Go to this page, and look for the search box:

Just type the name of the product you're looking for, and if there's a coupon available, it will show up in the results for you, saving you LOTS and LOTS of time and eyestrain over scrolling through the thousands of coupons and hoping to spot the one you're after!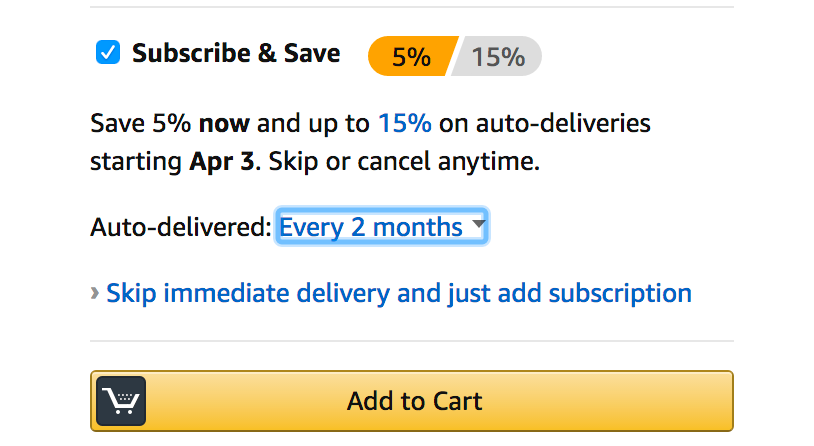 About Subscribe & Save Program
Get additional savings on your favorite products when you sign up for the Subscribe & Save option for that product. Delivery will occur at the increments you select and you can skip deliveries or cancel that delivery subscription at any time. Learn more about the different Subscribe & Save products here.
More Amazon news: There's a new service being offered in select markets. It's called Amazon Fresh, and it delivers groceries and household essentials to your door at a time that works for YOU. It's not available everywhere, at least not yet, but you can see if it's available where you live, and get all the details right here.
Disclosure: This post contains affiliate links to products on Amazon. Thanks for supporting $5 Dinners.
Disclaimer: As an Amazon Associate, I earn commissions on qualifying purchases. Reviews, opinions are my own.