One place you can look to get the best meat prices in 2022 – where you can save $$ on meat, despite the rapid meat price inflation?!
I stopped to grab a few snacks and lunchbox items for my boys at Costco, before they go back to school after the holidays. I decided to take a quick look at the meat prices, and tbh, I was very surprised.
I was fully expecting the prices to have hopped up a little bit – given that the national average of meat inflation is between 10 and 25%, depending on the category and cut.
But I was shocked-surprised that only a few had increased.
Get up to $20 gift card when you start your Costco membership today – click here!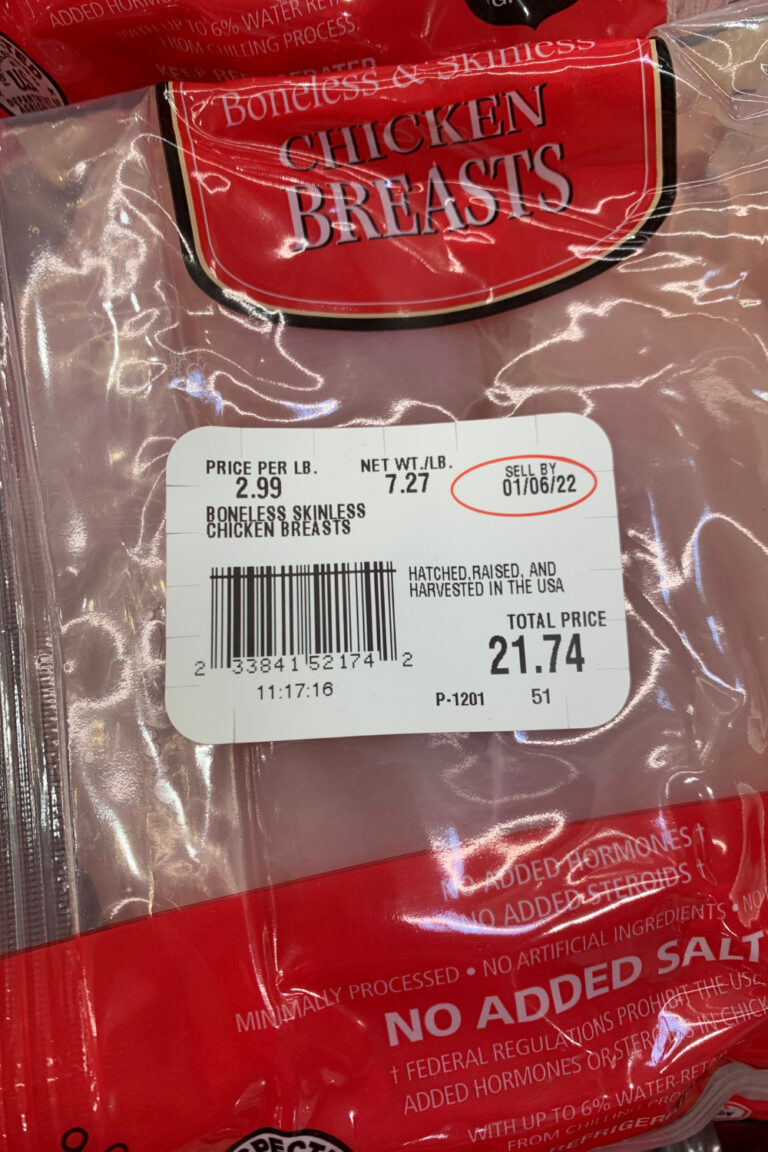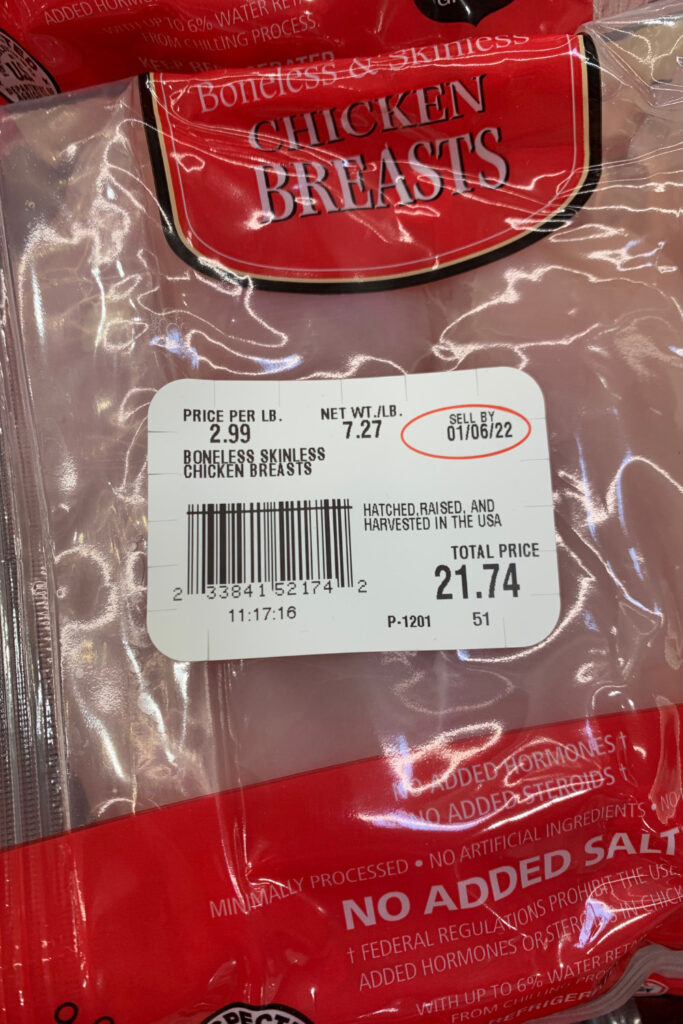 Historically, the meat prices at Costco sat right between the "sale price" and "regular price" at traditional grocery stores.
For example, let's look at boneless, skinless chicken breasts prices between 2015 and 2022:
Traditional store "sale price" – $1.99/lb.
Costco store price – $2.99/lb.
Traditional store "regular price – $3.99-$4.99/lb.
*Prices based on past few years, tracked closely in central TX and southern OH.
I was fully expecting to see chicken at closer the $3.49/lb. or even $3.99/lb. But THEY WERE NOT CHANGED.
Same with pork chops and a few other pork cuts. There is one category that has jumped up a little bit, but not nearly the same percentage as the national average.
Costco Meat Prices that Have Not Changed
Chicken breasts – $2.99/lb.
Chicken thighs- $2.99/lb.
Chicken tenderloins – $2.99/lb.
Pork chops – $2.19/lb.
And the "famous" Rotisserie Chicken is stillllllll $4.99!!!
Costco Meat Prices that Have Changed
The ground beef and other beef prices, like round roast, have increased slightly, but they are much less that local traditional grocery stores.
85% ground beef – $3.99/lb
Round roast – $4.29/lb
For reference, the current regular price for 85% ground beef at my local store is $4.99/lb.
The national average of beef price increases is about 25%, at the time of this writing. This smaller price increase percentage on beef means…get your beef from Costco. At least as long as the prices stay at this level.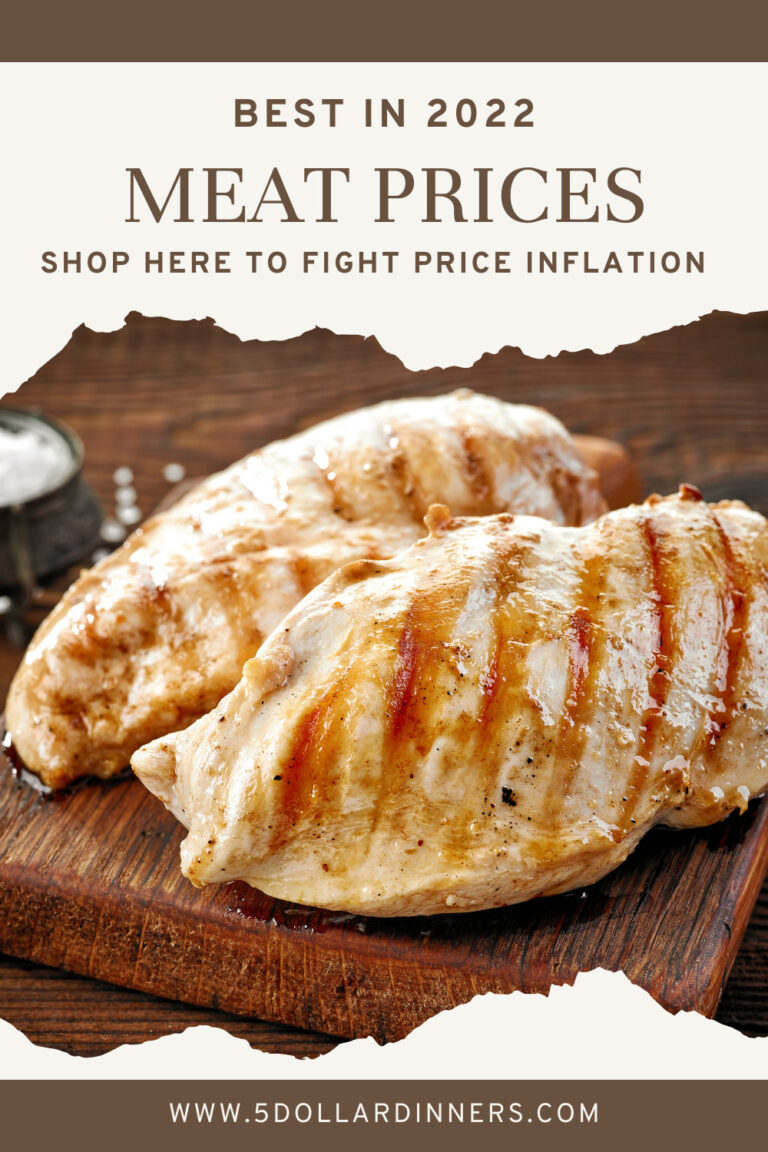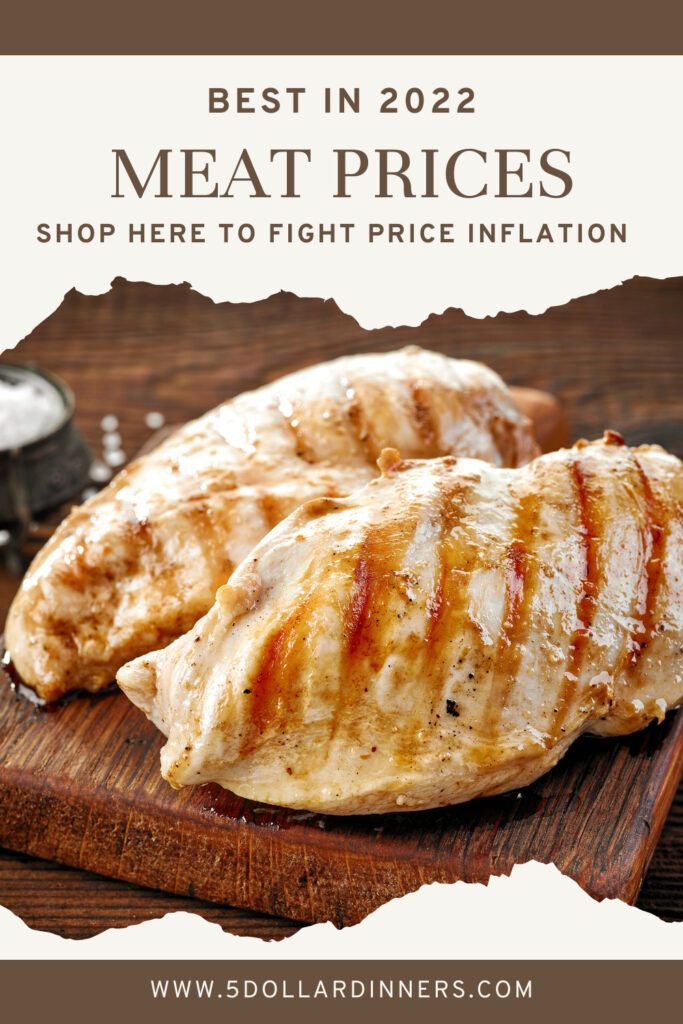 Is a Costco Membership Worth it?!
Based on these competitive meat prices, I would argue yes. If you switched to buying all your meat from Costco, the membership would 'pay for itself' within 1-2 months.
If you want to consider getting a Costco membership, click here to get your account setup today!
Need More Grocery Savings Help and Accountability? Join Erin's Grocery Budget Makeover!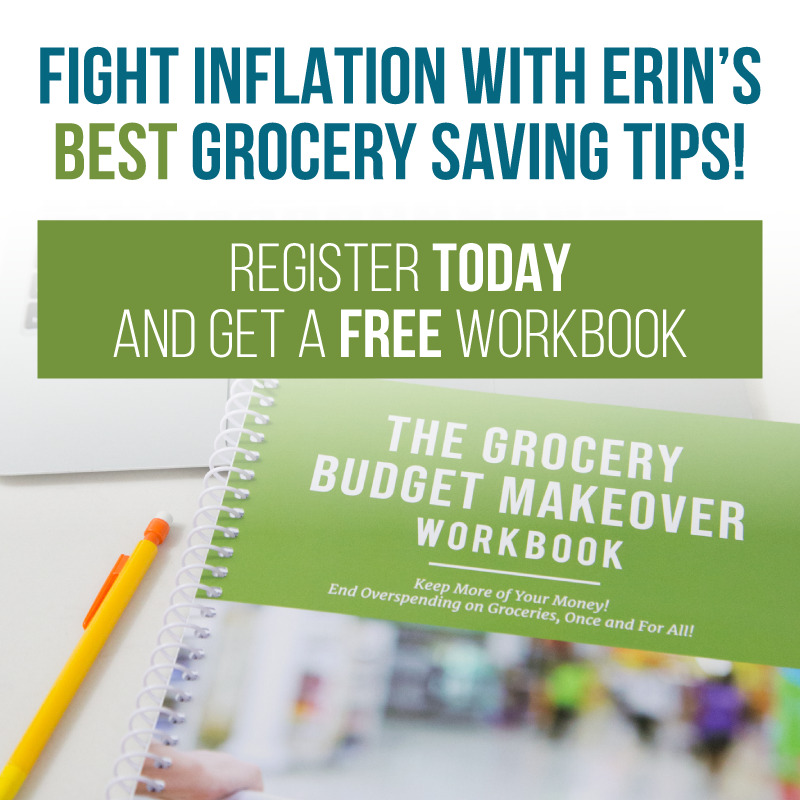 Disclosure: Post contains affiliate links. Reviews and opinions are my own. Photos and video from store in San Antonio, TX, in January 2022.