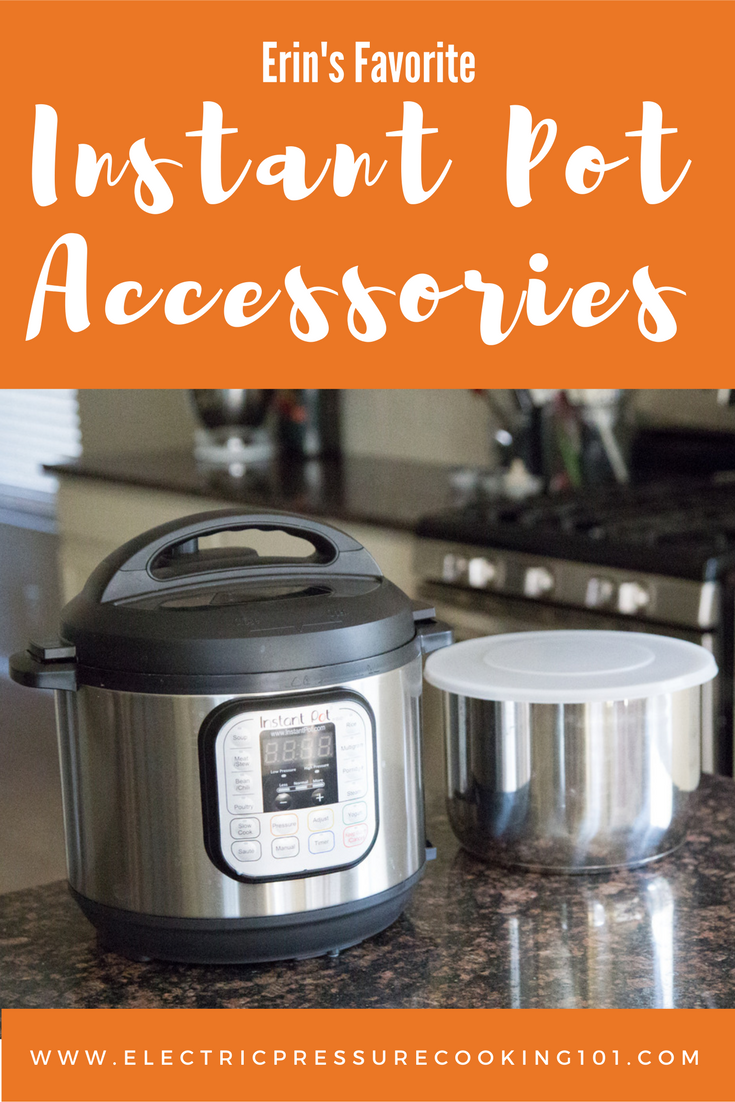 Once you get comfortable with cooking with your Instant Pot and it starts to become a regular part of your cooking routine and kitchen MO, you'll find yourself wishing for a few accessories. (I know that I did!)
But, I think my most favorite accessory isn't really an accessory, but it's my EPC101 Class – that would be "Electric Pressure Cooking 101" online class! (Scroll down for the info video to learn more!)
***Please check the specs of your EPC/IP and make sure that you purchase the proper sizes for your appliance!
Here is a list of my favorite accessories:
Steam Racks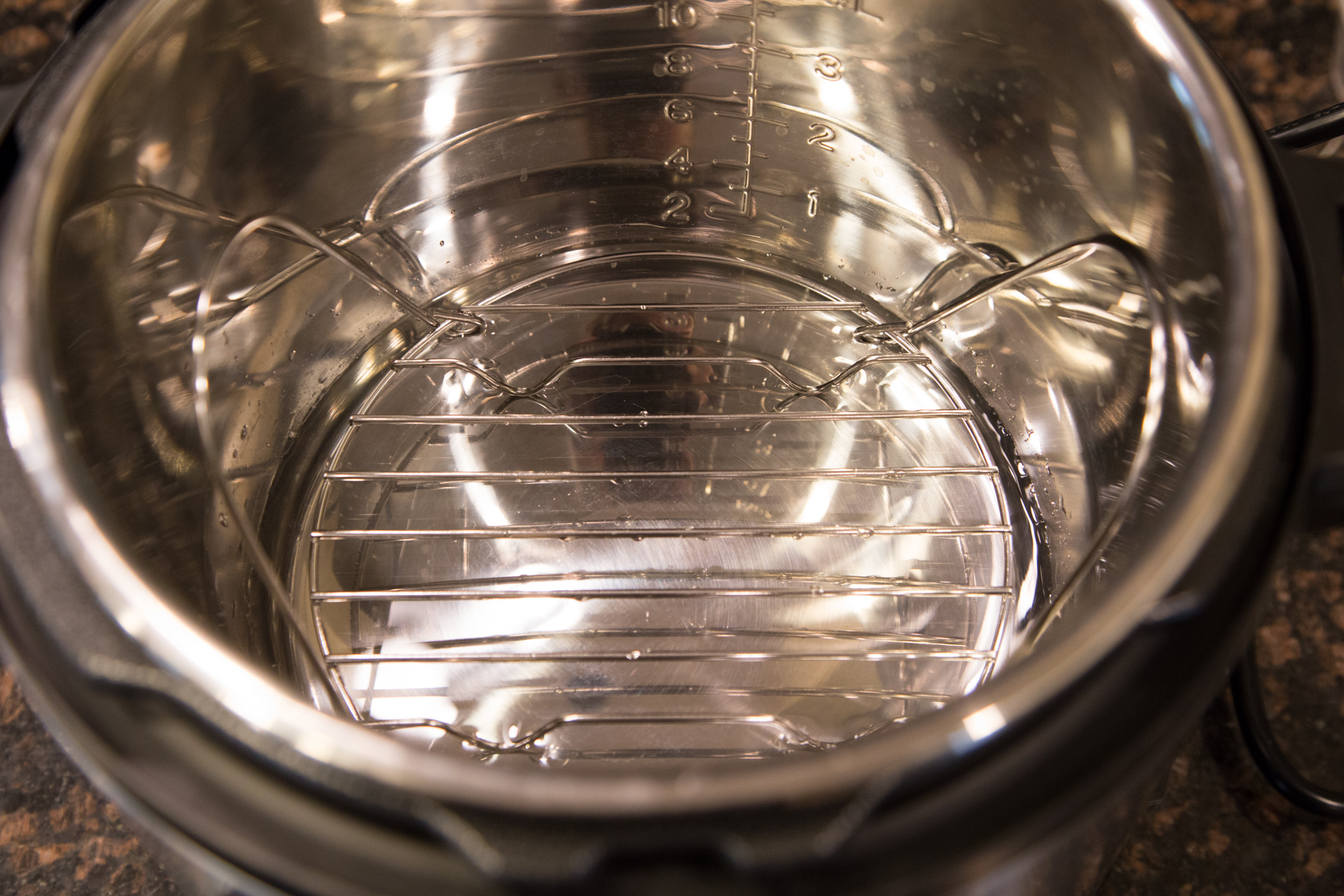 I have 3. And I love them all. Mainly, because I steam alot and like having at least 1 clean one hanging around 😉
I have the one that came with my Instant Pot DUO. (pictured above)
And I have this one.
And this one.
Pinch Mitts
When you go to pull your insert out of the Instant Pot/EPC, it's warm…not piping hot, usually. But it's too warm to remove without a heat barrier. My favorite…our FreezEasy Pinch Oven Mitts, of course!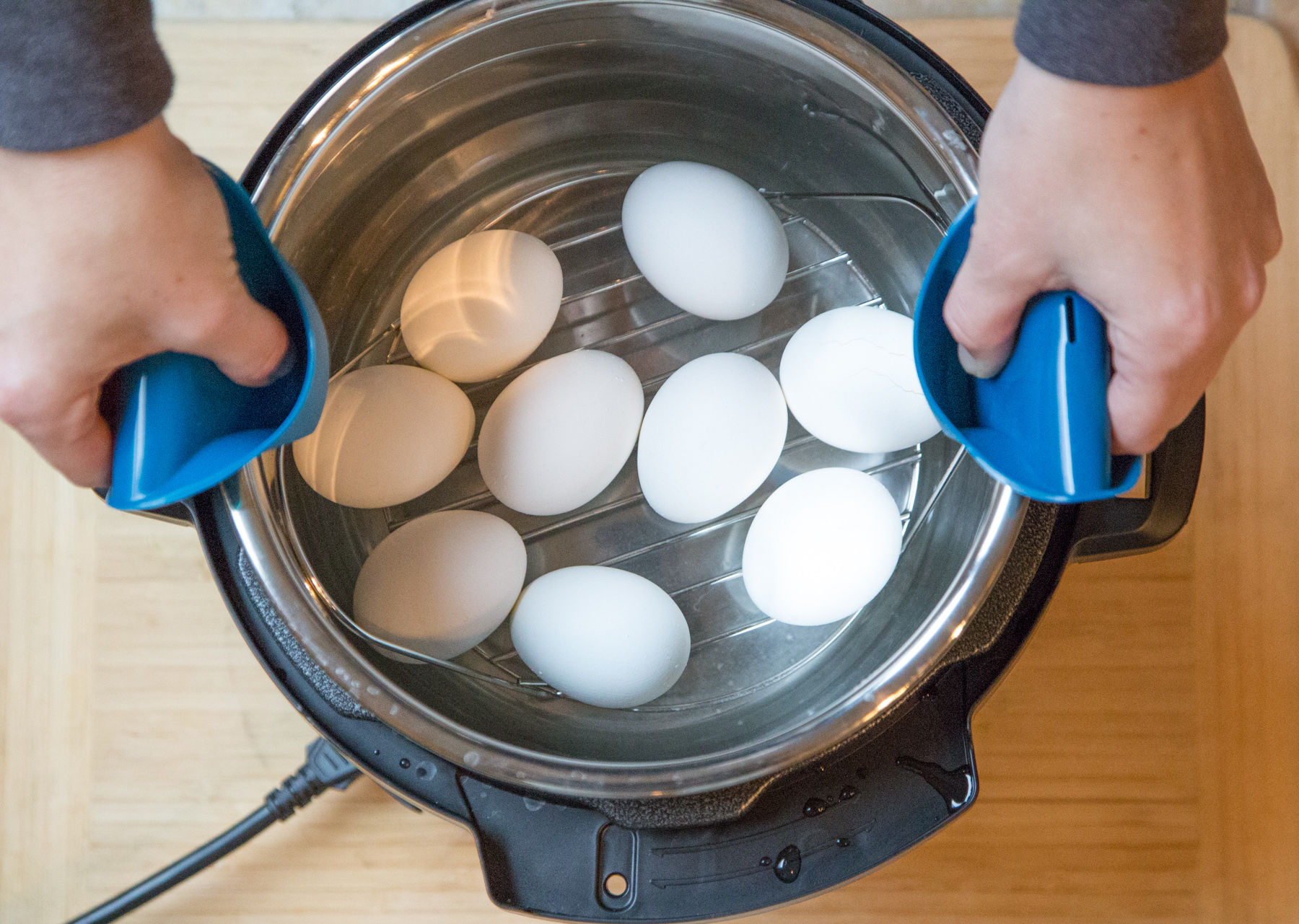 Yes, we sell these! (We have lots of great freezer cooking accessories in our store!) 
These Pinch Oven Mitts are PERFECT for getting the IP/EPC insert out of the base after cooking.
A Second (Or Third) Sealing Ring
Your sealing ring will take on the smells of the food you make, and you'll quickly discover you need/want a second, even a third, one. Many people have one for savory dishes and one for sweet dishes. I'd venture to say you'd want a third just for chili/soups.
They even make colored ones, if you want to color code yours for what types of meals you use with which sealing ring.
(I share my favorite way to clean a sealing ring in my EPC101 class!)
A Second Insert
Yes, a second…because sometimes the first one ends up with leftovers in the fridge (reason for a lid, below).
And sometimes you want to make 2 things in the IP in the same cooking session – steamed broccoli & chili. Make the chili, then steam the broccoli – and dinner is ready!
I recommend getting a 2nd Stainless Steel insert, before getting the ceramic insert. If you're a serious EPCer and use your EPC often, then it might be time to invest in the ceramic insert!
A Lid for the Insert
Got leftovers? You'll want a lid for your insert.
Or, you might want this kind, if you plan to keep things on warm for awhile, you might want a glass lid.
Electric Pressure Cooking 101
I would LOVE to help you learn how to use your Instant Pot/EPC to its fullest! Learn more about Electric Pressure Cooking 101.
What are your favorite Instant Pot/EPC accessories?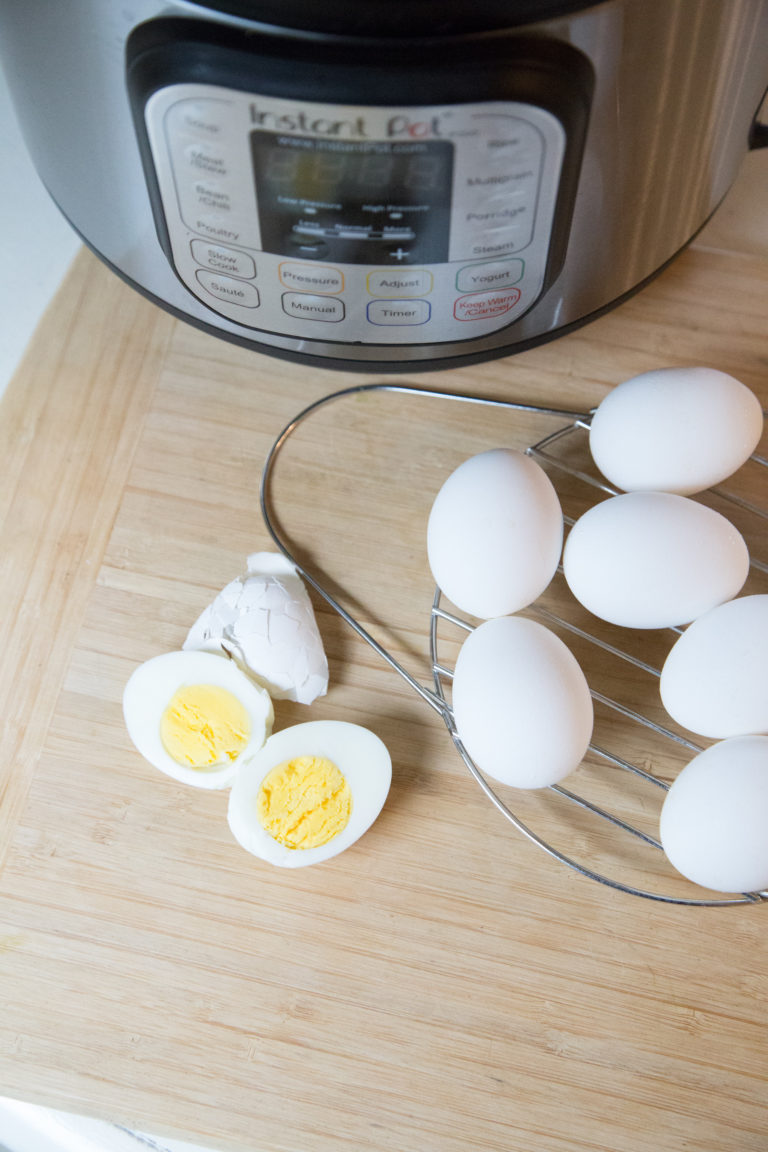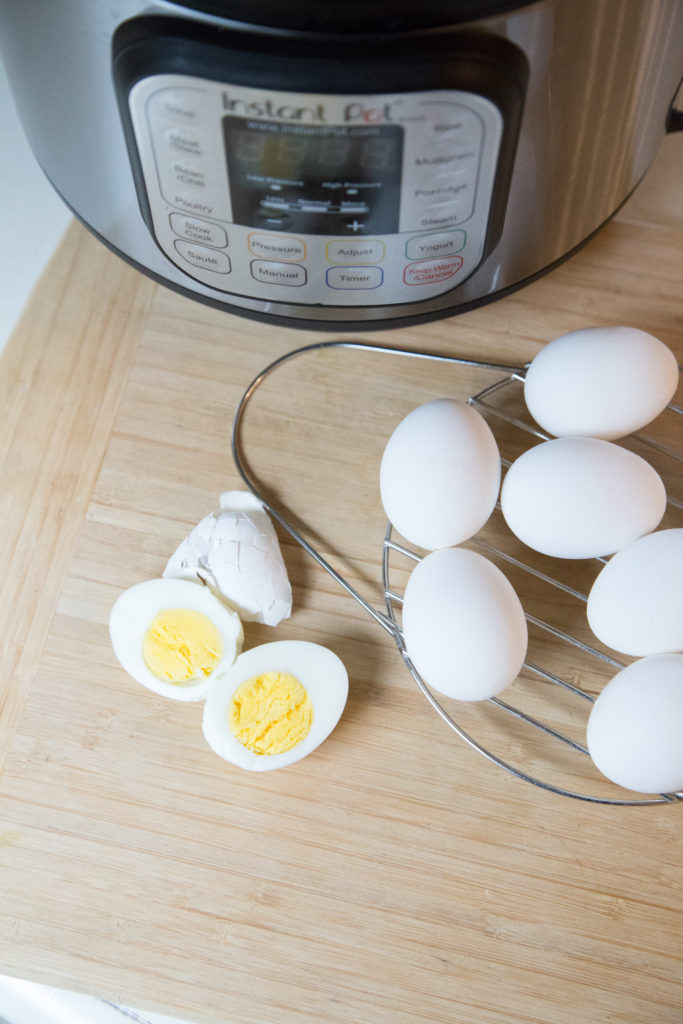 *This post contains affiliate links on Amazon. Thanks for supporting $5 Dinners!
Disclaimer: As an Amazon Associate, I earn commissions on qualifying purchases. Reviews, opinions are my own.