Your Family Will Soon Be Obsessed with This Garlic Ranch Toast Too!
Not long ago…on a whim…I decided to add a bit of dry Ranch dressing mix to the garlic powder and…
OBSESSED.
But not before someone asked about the "lettuce" on the bread.
One of my boys has an eagle eye for green things in their food and I couldn't help but chuckle when he asked me about the "lettuce" on this garlic bread.
He loves garlic bread and didn't want it to be ruined.
I'm glad he trusted me that it was 'just an herb' and tried it…because, like the rest of us, he's obsessed now too.
This is a go-to 'side dish' around our house because it's easy, yummy, and just what my never-stop-growing teen-tween-kid boys need with dinner!
We hope you love this Garlic Ranch Toast as much as we do!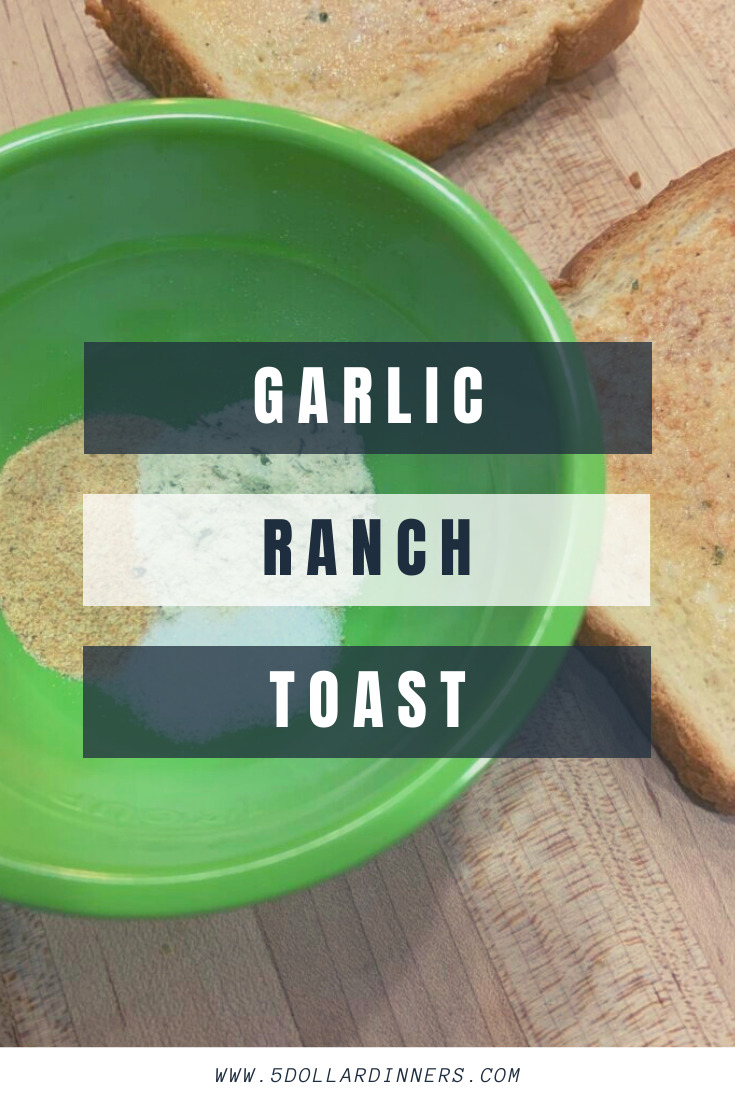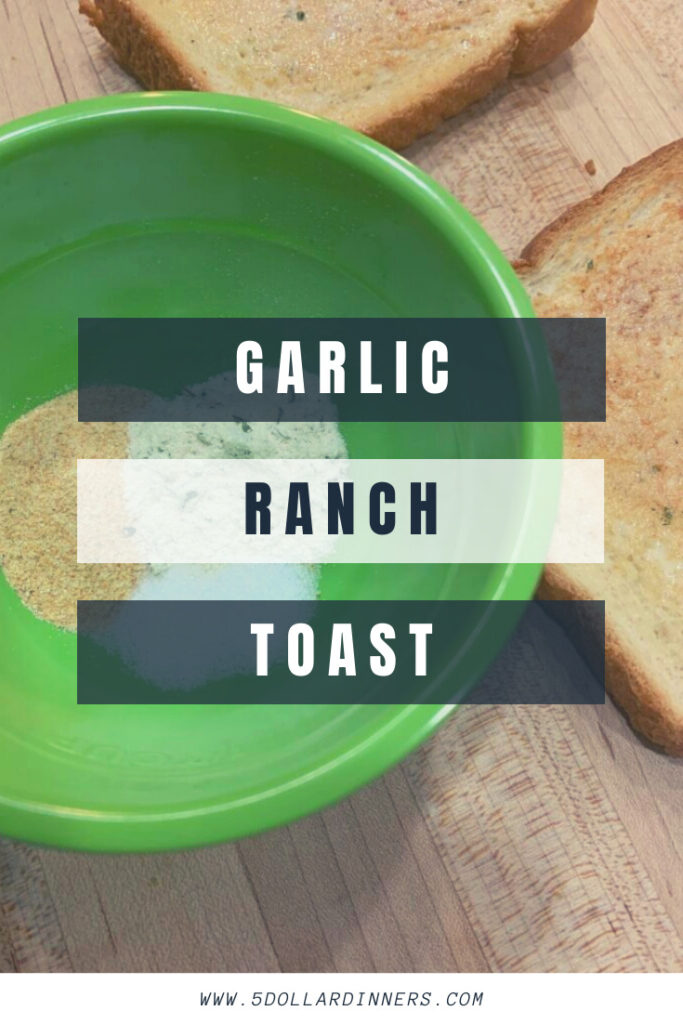 I have started using this Garlic & Ranch Toast Seasoning Mix on EVERYTHING…
Sandwich bread, for toast
Loaf bread, for garlic bread
Roasted baby potatoes, sprinkled on top
Homemade or store bought mac n cheese, mixed in with the cheese
Thin sliced chicken breast, sprinkled on top with a pad of butter on each chicken breast
A simple combo of dry ingredients makes for the very best garlic toast ever!
Ingredients
8

slices

sandwich bread or large loaf bread

4

Tbsp

butter

softened

2

Tbsp

garlic powder

2

Tbsp

dry ranch dressing mix

1/4

tsp

salt
Instructions
Toast the bread in toaster or toaster oven.

While still warm, butter the bread and let melt.

In a small bowl, combine the garlic powder, ranch dressing mix and salt. Mix together with fork or small whisk.

Sprinkle the mix onto the bread and spread with knife to cover the bread. Enjoy!