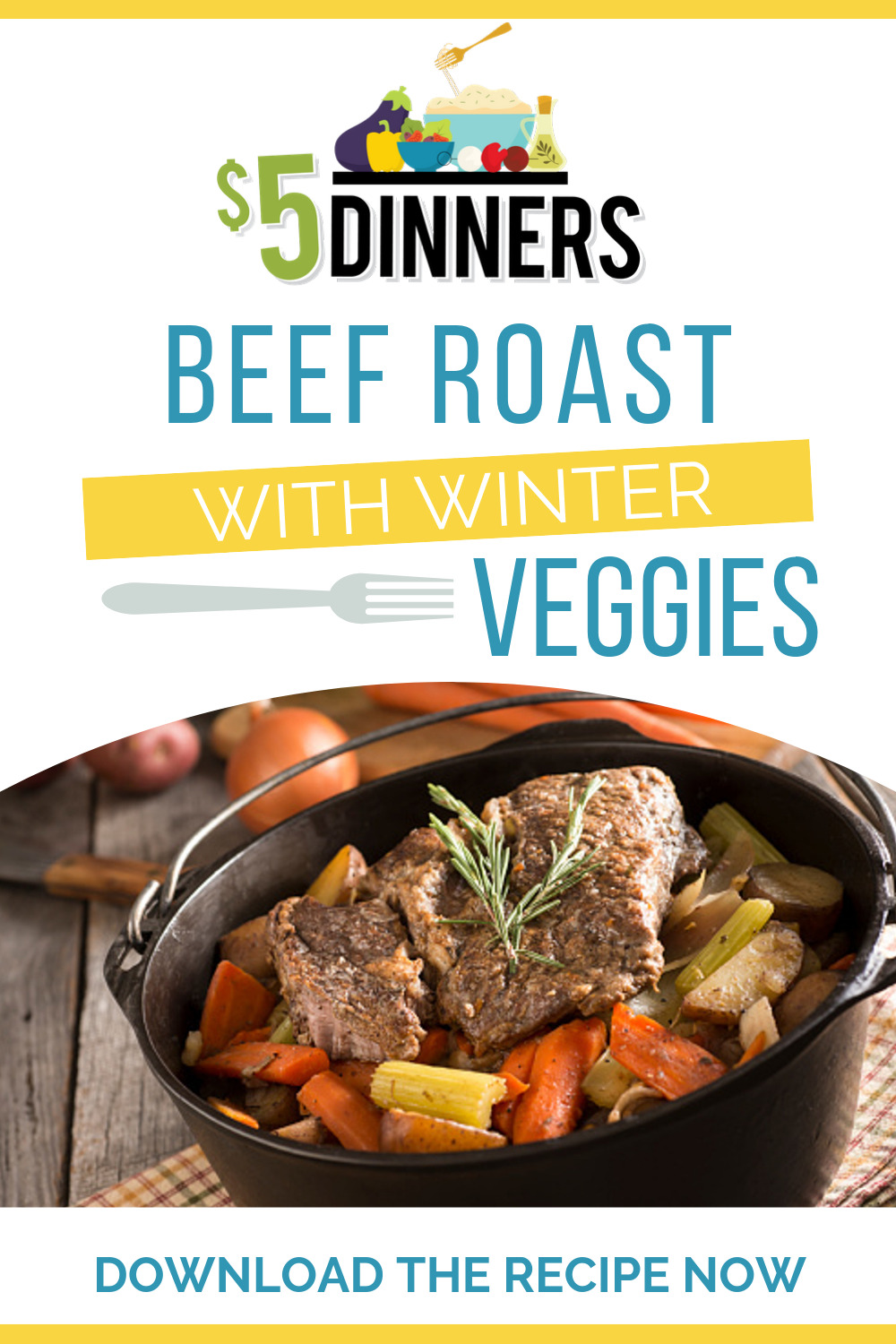 Gone are the days of summer, the abundance and lower costs of fresh fruits and vegetables. I've come to appreciate the importance of eating seasonally over the past few years. Until five years ago, I hadn't lived in a climate that has actual seasons. Because of this, I didn't pay close attention to changes in the produce because the produce stands and section in the grocery store were abundant year round.
But now that I pay closer attention to the pennies I spend at the grocery store, eating seasonally and making the most of the best priced vegetables is at the top of my grocery budget priority list. And that means winter vegetables are a staple in our house these days.
Winter vegetables include potatoes, sweet potatoes, butternut and acorn squash, parsnips, rutabaga, carrots, kale, cauliflower, broccoli and artichokes. There are three simple ways to incorporate these winter vegetables into an easy meal plan that fits your family's time and budgets.
1. Roast – Simply peel and toss the vegetables with a beef roast or pork roast in a medium sized roasting pan. Roast at 400 degrees for one to three hours, depending on the size of the meat. You want a meat thermometer to read at least 145 degrees. (See recipe below.)
2. Slow Cooker – Same concept as the roast, just cooked in the slow cooker. The flavor will be slightly different because of the different cooking method, but it will still be delicious. Cook the same recipe below in a 6-quart slow cooker on low for 8 to 10 hours.
3. Soups – Potatoes and squash work beautifully when cooked with some broth and then pureed and combined with heavy cream.
What's your favorite winter vegetable? And how do you prefer to cook it?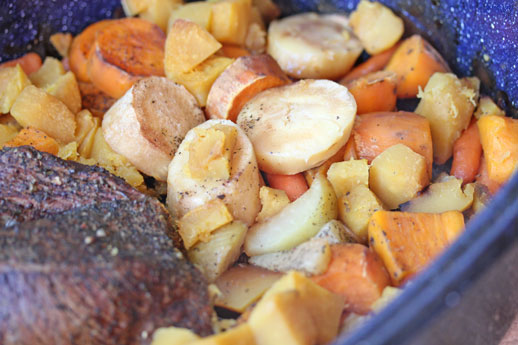 You'll wish you'd made a second batch of this beef roast and winter vegetables.
Ingredients
2

lb.

chuck or round roast

2

cups

baby carrots

2

large

parsnips

peeled and cut into chunks

4

medium

sweet potatoes

peeled and cut into chunks

1

acorn squash

peeled, seeded and cubed

1

Tbsp

Italian seasoning

Drizzles of olive oil and balsamic vinegar

Salt and pepper

to taste
Instructions
Preheat the oven to 400 F.

Place the beef roast in the center of a medium sized roasting pan. Toss the carrots, parsnips, sweet potatoes, and squash around the beef roast. Season with Italian seasoning, then drizzle olive oil and balsamic vinegar over the top.

Cover the roasting pan and place in the preheated oven. Cook for about two hours, depending on the size of the roast.

Insert a meat thermometer and cook until 140 F for medium to 165 F for well done.

If you prefer a juicier, but less crusted roast, cook it at 325 F for about three hours, or until the meat thermometer reads 145 F, for medium-well.

Serve beef roast with winter vegetables as is, or with simple side salad.