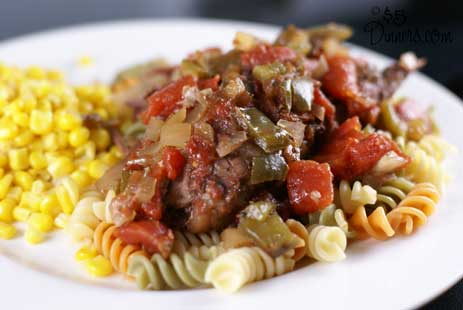 When it looks like THIS outside…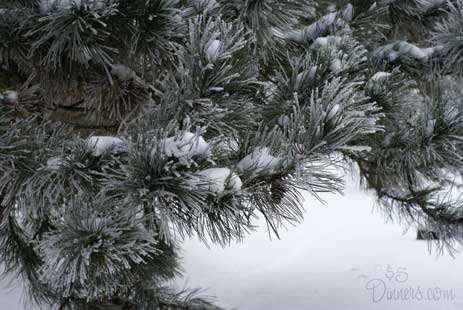 …and every tree is sight is covered with frost and snow…
…it's SO WONDERFUL to be able to pull out some of these…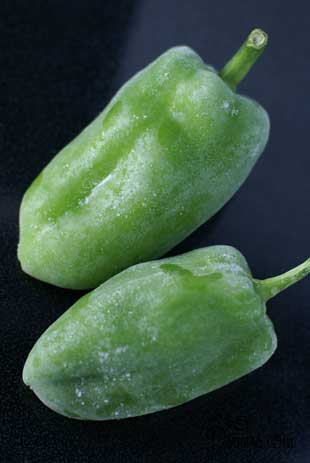 …delicious green peppers, straight from the garden, rather the freezer! But straight from the garden into the freezer…
…and remember that spring is coming. But not soon enough!
Green peppers can be frozen "straight up" but please know that they will thaw and be, not mushy, but soft. They lose their crunchiness after being frozen. But that doesn't matter when you're dicing and tossing them into the slow cooker!
I shall consider this one of my "how to" posts for this month.
"How to Load your Slow Cooker"
I know it's simple and basic. But here you go anyways!
Ingredients
1-2 tsp olive oil ($.05)

1.1

lb.

beef roast ($2.74) Bought for $2.49/lb.

Salt and pepper

About 1 tsp garlic powder ($.05)

About 1 tsp Italian seasonings ($.05)

1 15 oz. can diced tomatoes, undrained ($.29)

1/2 onion, diced ($.15)

2

small

garden green peppers (or 1 large) (free!)

1 12 oz. bag frozen corn ($.30) From yesterday's shopping trip!

1

lb.

rotini pasta ($.50) Using up one of my $.50 boxes from the pantry!