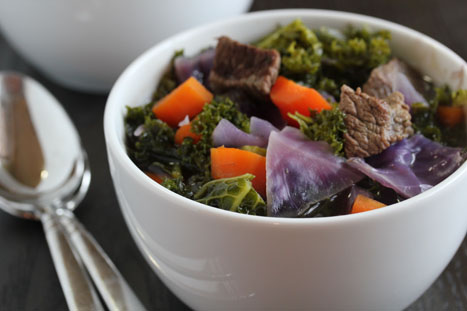 Is Kale one of those items in the produce department that you walk right by…not even giving it a second glance?! Mainly because you are not sure what to do with it?!
Well, first off…it can be used to turn smoothies green. And second, it does beautifully in soups and stews. It's packed with vitamins, minerals and nutrients, and makes for a lovely colorful addition to this stew.
The Run Down…
Brown the meat in a little oil with some crushed garlic.
Be sure to soak in the aroma!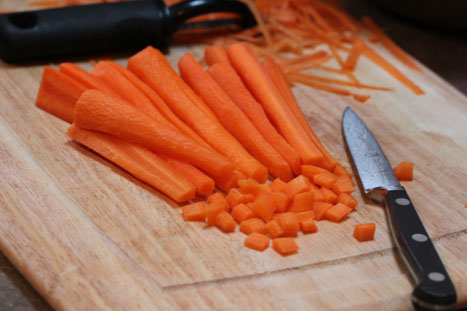 While browning, peel and chop the carrots.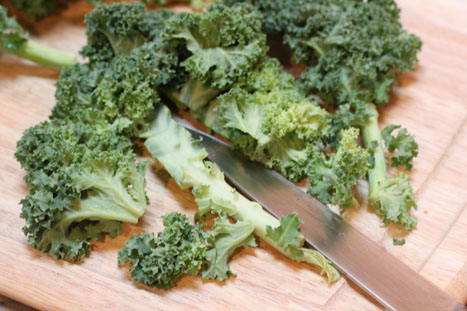 Remove the tough stems from the kale. And then run your knife through the kale, chopping it up.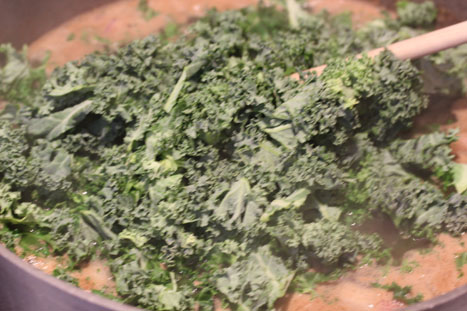 Add the broth and water to the browned beef. Then add in the red onion, carrots, and kale.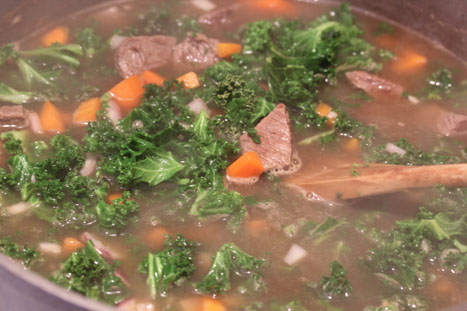 The kale will almost instantly turn bright green.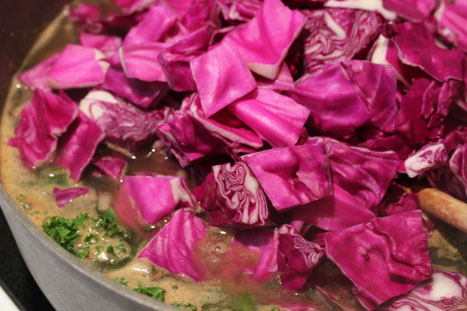 Stir in the chunks of red cabbage. (The how to shred cabbage details.)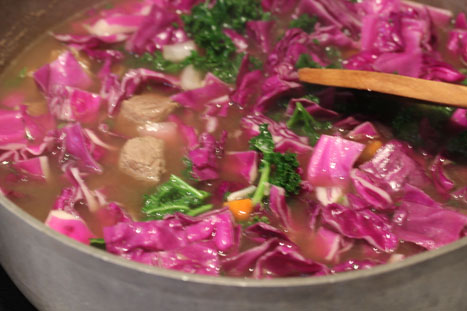 Let the stew simmer for about 20 minutes, or until the beef has cooked through and it has reached your desired consistency.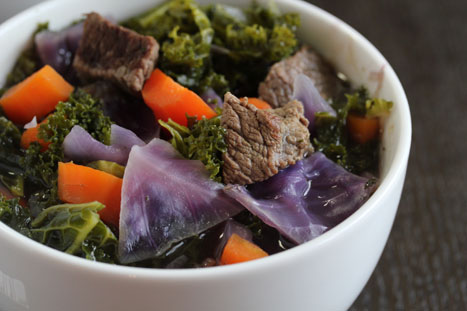 Ladle into bowls and enjoy this colorful and nutrient rich stew!
Full of fresh ingredients and very filling!
Ingredients
1

lb

beef stew meat or roast meat

1

Tbsp

olive oil

4

garlic cloves

2

cups

beef broth

4-6

cups

water

1

red onion, chopped

6

carrots, peeled and chopped

1/2

bunch kale, stem removed and chopped

1/4

head red cabbage, cut into chunks

Salt and pepper to taste
Instructions
Brown the beef in some oil and crushed garlic. Once the sides have browned, pour in the beef broth and water. Add the chopped onion, chopped carrots, kale, and red cabbage.

Bring to a boil, then reduce and simmer for about 20 minutes, or until the beef has cooked through and the stew is the consistency that you like it.

Makes 6-8 adult portions.

Serve Beef, Red Cabbage and Kale Stew as is, or with a side of crusty bread.