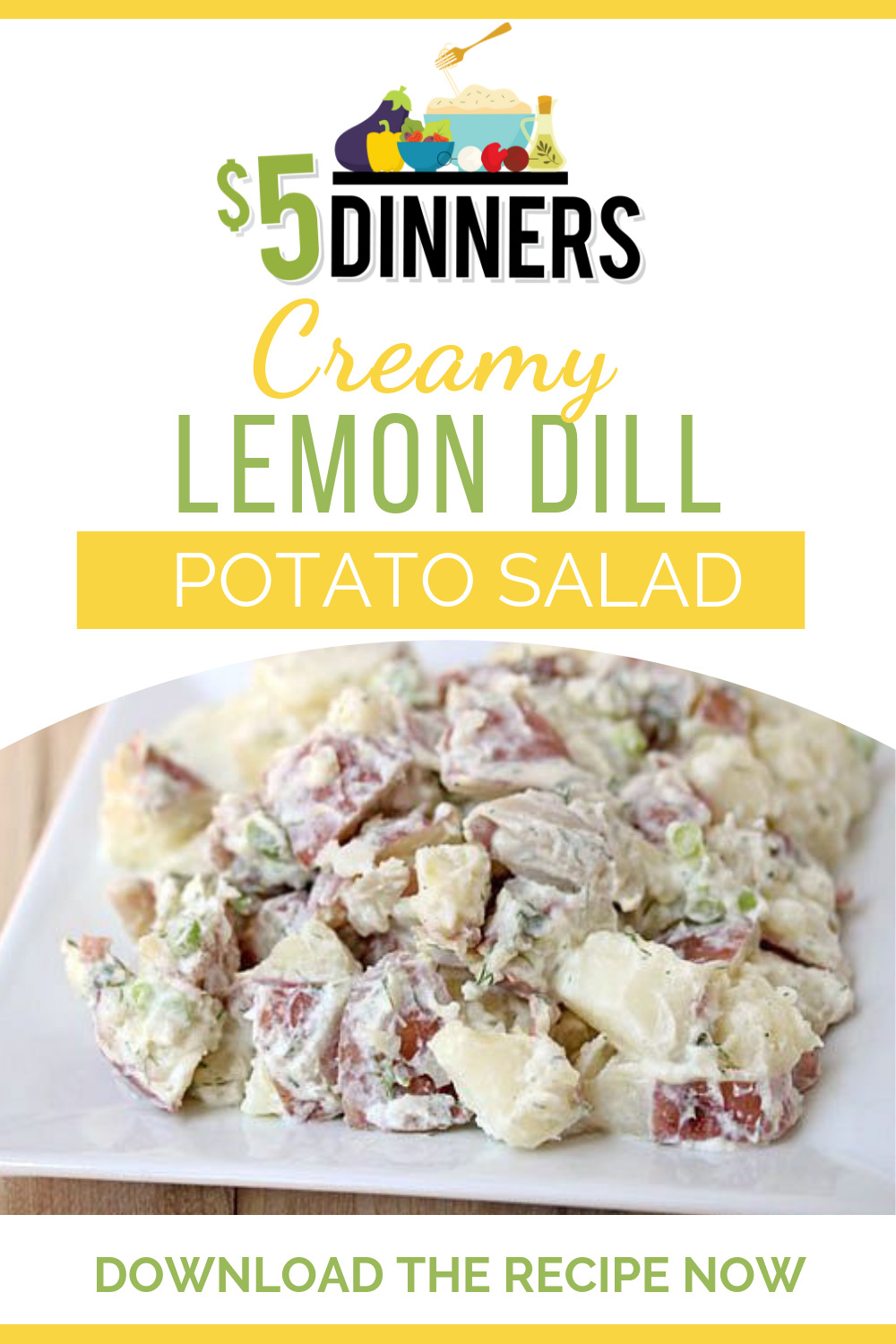 It isn't a summer picnic or backyard barbecue without potato salad, in particular, homemade potato salad. Those are my sentiments, anyways. I would eat it every single day of summer if I had the time and energy to make it from scratch. Since that's not entirely practical, I make sure to serve it at every BBQ, potluck or summer picnic we attend or host.
Potato salad is summer food at its finest.
As I love potato salad so much, and really enjoy making it, I like to fiddle with different flavors and spices. The following recipe for Creamy Dill Potato Salad is the result of some of my summer afternoon fiddling in the kitchen. I hope you enjoy it as much as we did!
A little twist on original potato salad. Perfect side dish for any barbecue!
Ingredients
3

lbs

red potatoes

quartered

Bunch of green onions, sliced

1

cup

sour cream

1/4

cup

milk

Zest and juice from 1 lemon

3

tsp

fresh dill

chopped

Salt and pepper, to taste
Instructions
Boil the quartered potatoes in salted water for 10 to 15 minutes, or until potatoes are soft. Drain water and add to serving bowl. Toss in the sliced green onions with the potatoes.

While the potatoes are boiling, whisk together sour cream, milk, lemon juice, lemon zest and dill. Next, season with a little salt and pepper for taste.

Toss the cooked potatoes with the creamy dill sauce and then place in the fridge to cool for at least an hour. (If you dont have time to chill in the fridge, run a slow stream of cold water over the potatoes for a few minutes after they finish boiling and chill in the fridge as long as you can.)

Serve Creamy Lemon Dill Potato Salad chilled.