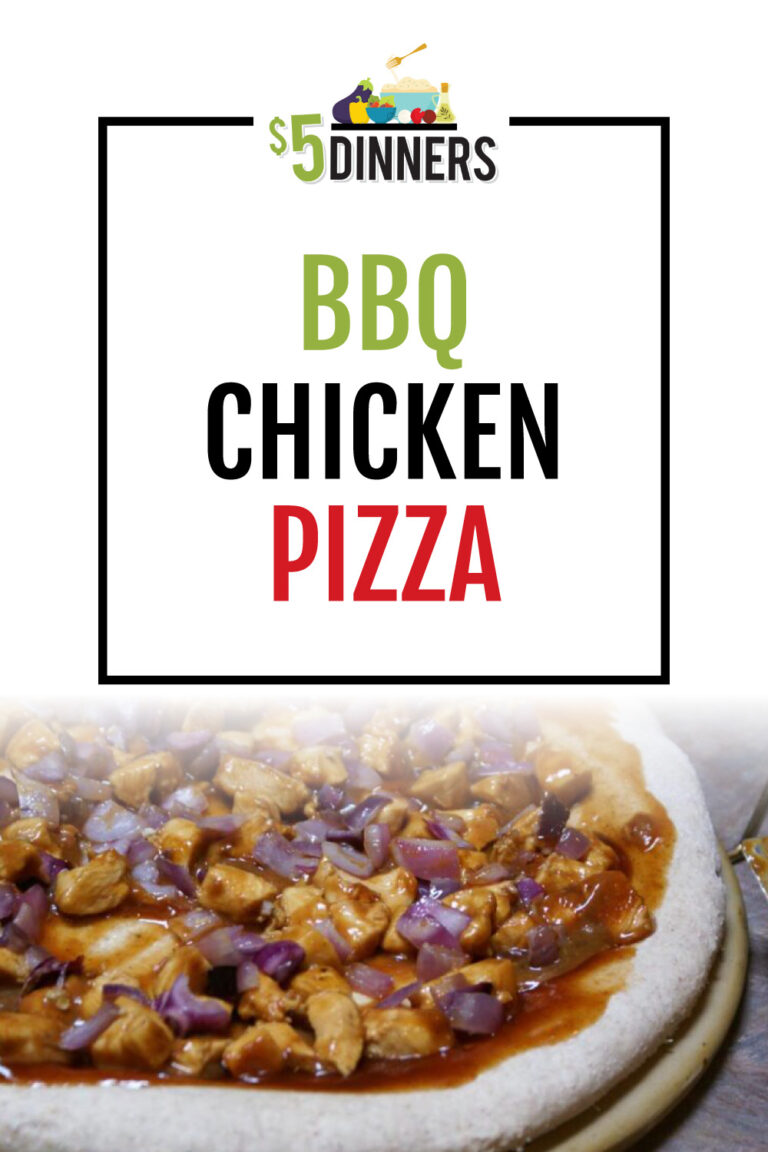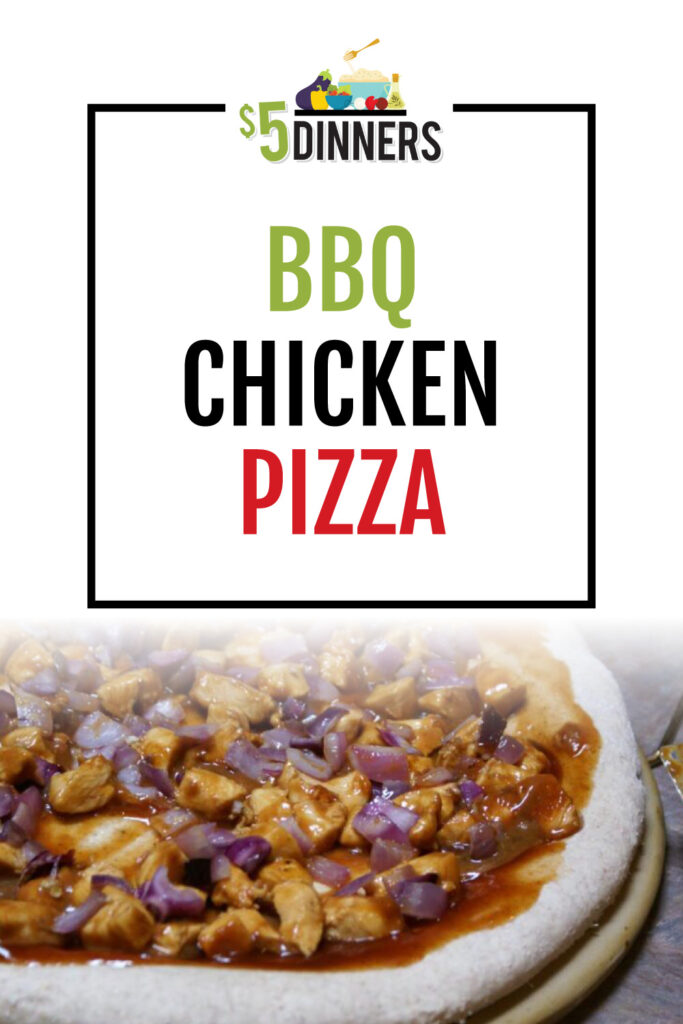 So I was NOT thinking clearly about the new dairy allergy when I wrote up my meal plan for the week and included pizza!
Hello, CHEESE!
So this pizza is cheeseless!
I thought it was fine without the cheese, as the BBQ and red onions gave it a rich flavor.
…still, there's just something odd about a cheese-less pizza! lol
Of course, you could add a little shredded mozzarella, cheddar or combo of both to this pizza.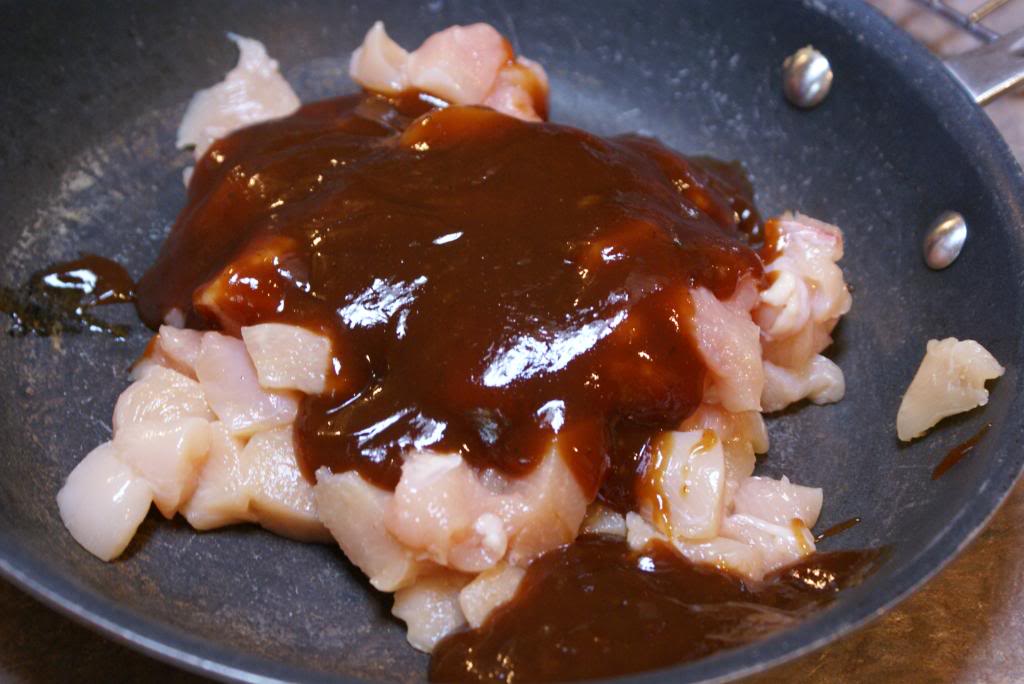 This particular pizza is cheese-less, but feel free to add cheese!
Ingredients
2

chicken breasts

cut into bite size pieces

1

cup

BBQ sauce

1

large

homemade or store bought pizza crust

1/2

large

red onion

chopped

2

crushed garlic cloves
Instructions
Dice chicken breasts and pour 1 cup of BBQ sauce over the pieces. Marinate in the refrigerator for at least 30 minutes.

Saute chicken pieces in skillet over medium high heat for 8-10 minutes, or until chicken has cooked through.

Prepare homemade or store bought pizza dough as directed.

Meanwhile, saute chopped red onions and garlic in 1 tsp olive oil for 4-5 minutes, or until onions become more opaque.

Roll pizza crust onto pizza pan or baking stone. Top with 1/2 - 1 cup of BBQ sauce and spread around with spoon.

Top with cooked diced chicken and sautéed red onions. Optional, top with 2 cups shredded mozzarella cheese!

Bake at 400 F for 25 minutes, or as directed by crust recipe.

Serve Homemade BBQ Chicken Pizza with favorite sides.