Tonight's meal is based on this recipe from A Year of Crockpotting! I threw it all in the crockpot as the boys were eating lunch and put the crockpot outside on the patio to cook for the afternoon. Worked like a charm. Didn't have to smell it cooking all day and was able to enjoy it for dinner. Because "I didn't cook it!" Thanks for this great tip Lynn!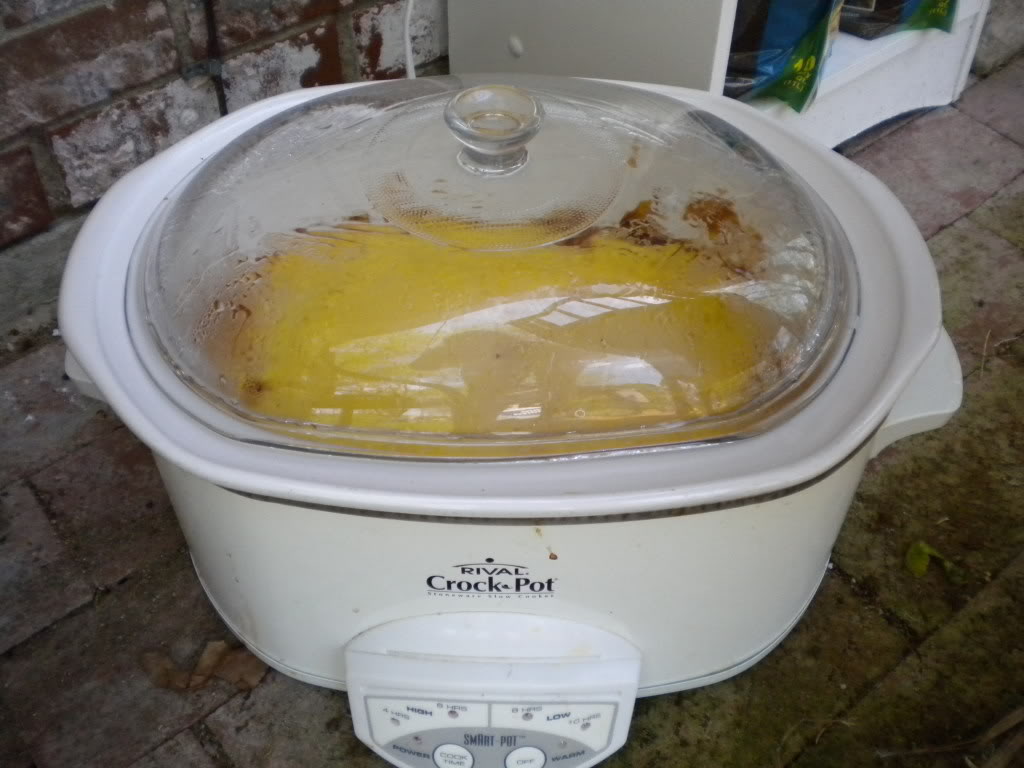 About the ingredients…chicken tenderloins were on sale $1.78/lb last week. I had a sweet potato left from the pre-Easter sale ($.49/lb) and found a MONSTER bottle of BBQ sauce that was on sale for $1! There was quite a bit of BBQ sauce leftover in the bottle after I poured out 2 cups worth!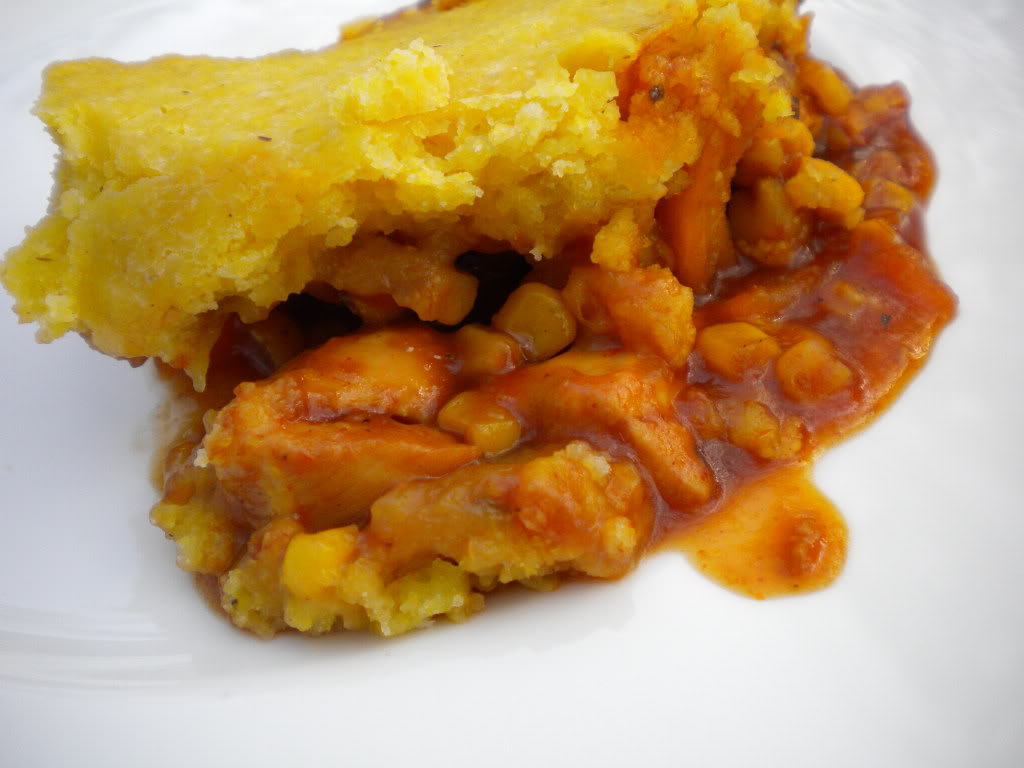 So filling and delicious!
Ingredients
1.3

lb

package of chicken tenderloins

1

bag

of frozen corn

1

small

sweet potato

2

cups

BBQ sauce

Water

1

box Jiffy cornbread mix

1

egg

1/3

cup

milk
Instructions
Spray bottom of slow cooker with cooking spray. Dice chicken tenderloins into bite size pieces and place them in the bottom of the slow cooker.

Peel and dice sweet potato into 1/2 inch cubes. Add to slow cooker and mix in with the chicken and corn.

Pour bottle of BBQ sauce over the mixture in the slow cooker. Add about 1/4 cup of water and stir through.

Prepare Jiffy cornbread mix as directed on box and pour over the top of the BBQ chicken mixture. (I would have made 2 boxes if I had had another on hand.)

Set to low and cook for 6 hours.

Serve BBQ Chicken Cornbread Casserole. This is a great one dish dinner!