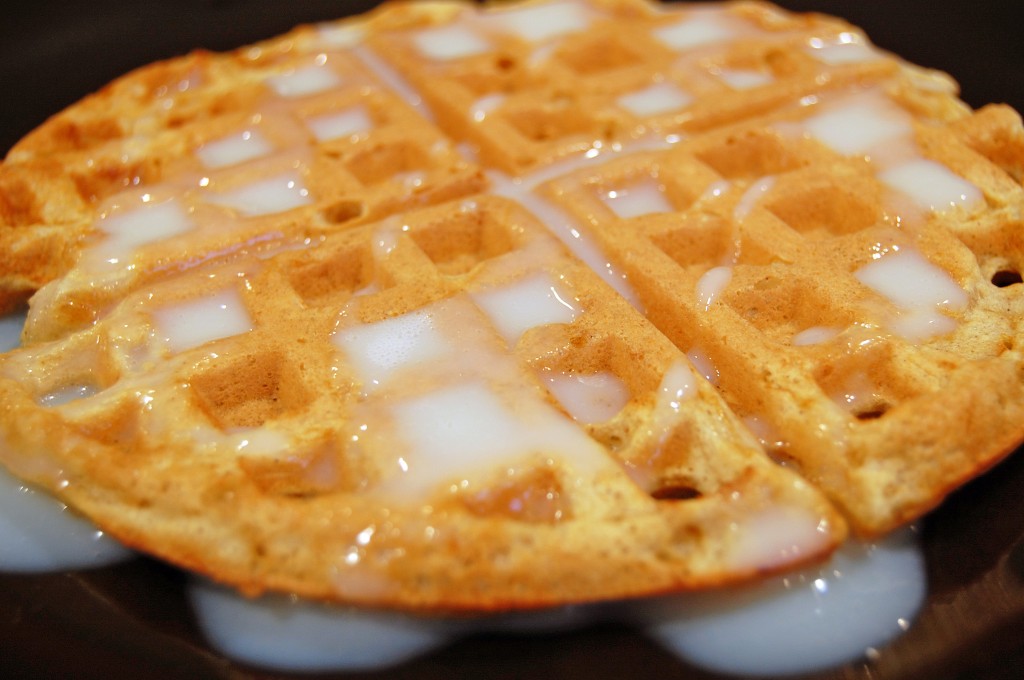 So I'm still here.  Still cooking.  Still feeding the boys.
When Tiffany and Lisa shared these recipes with me, I couldn't decide which to try.  So I made both.  We sampled each…and the rest went into the overflowing freezer.
I will let you go recipe exploring yourselves.
Lisa's Banana Cinnamon Waffles
Tiffany's Gingerbread Waffles with Vanilla Cream Sauce (pictured above)
Org Junkie's Laura also shared this Gluten Free Dairy Free pancake recipe that her son L-O-V-E-S!
Now you see why I made them both!
We had these with some fresh pineapple and scrambled eggs.
On the baby front…if this little man doesn't arrive over the weekend, he will arrive on Monday.  We have made the decision to be induced if necessary!  So keep your eyes peeled on Monday.  I'll likely send out a few Twitter updates on Monday, if you wanna follow along!  So excited to meet the little guy!!!
Next week…a fun and fantastic Thanksgiving series coming up!
Have a super weekend!