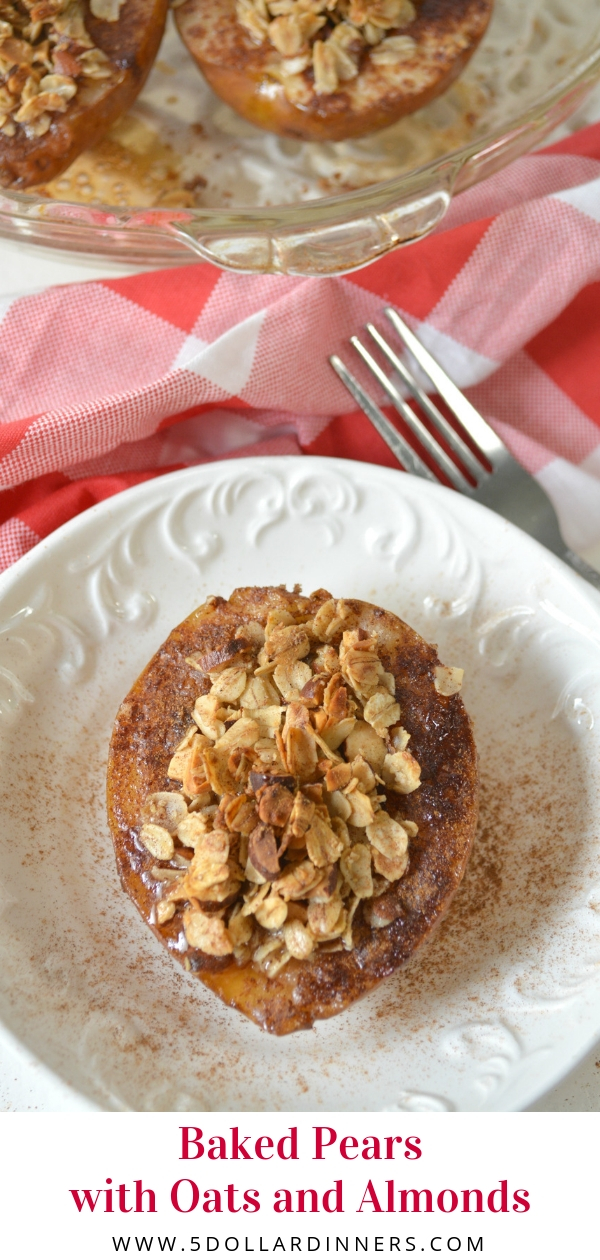 A yummy, hearty (and not too sweet!) treat to enjoy this fall!
I'm seeing apples and pears on sale in my stores, and I imagine you're seeing the same in yours. Get fun and creative with apples and/or pears with this easy dessert!
My guess is that you've already got all the ingredients on hands, and you just need to grab some pears. (You can make the exact same thing with large apples instead – I'd use the honeycrisp variety!)
Here's a glimpse at how to make this amazing dessert…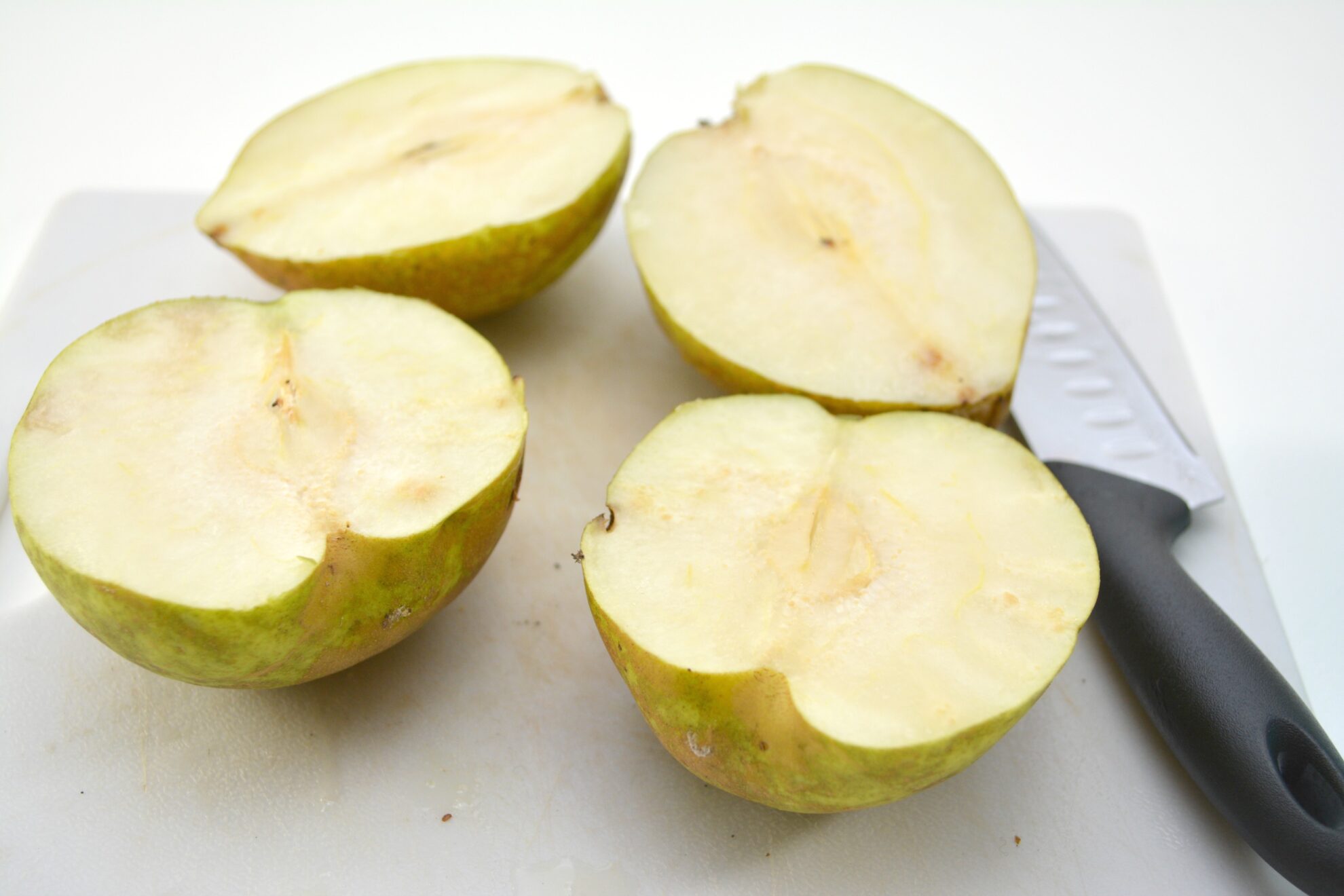 Halve the pears (or apples.)
Then remove core section.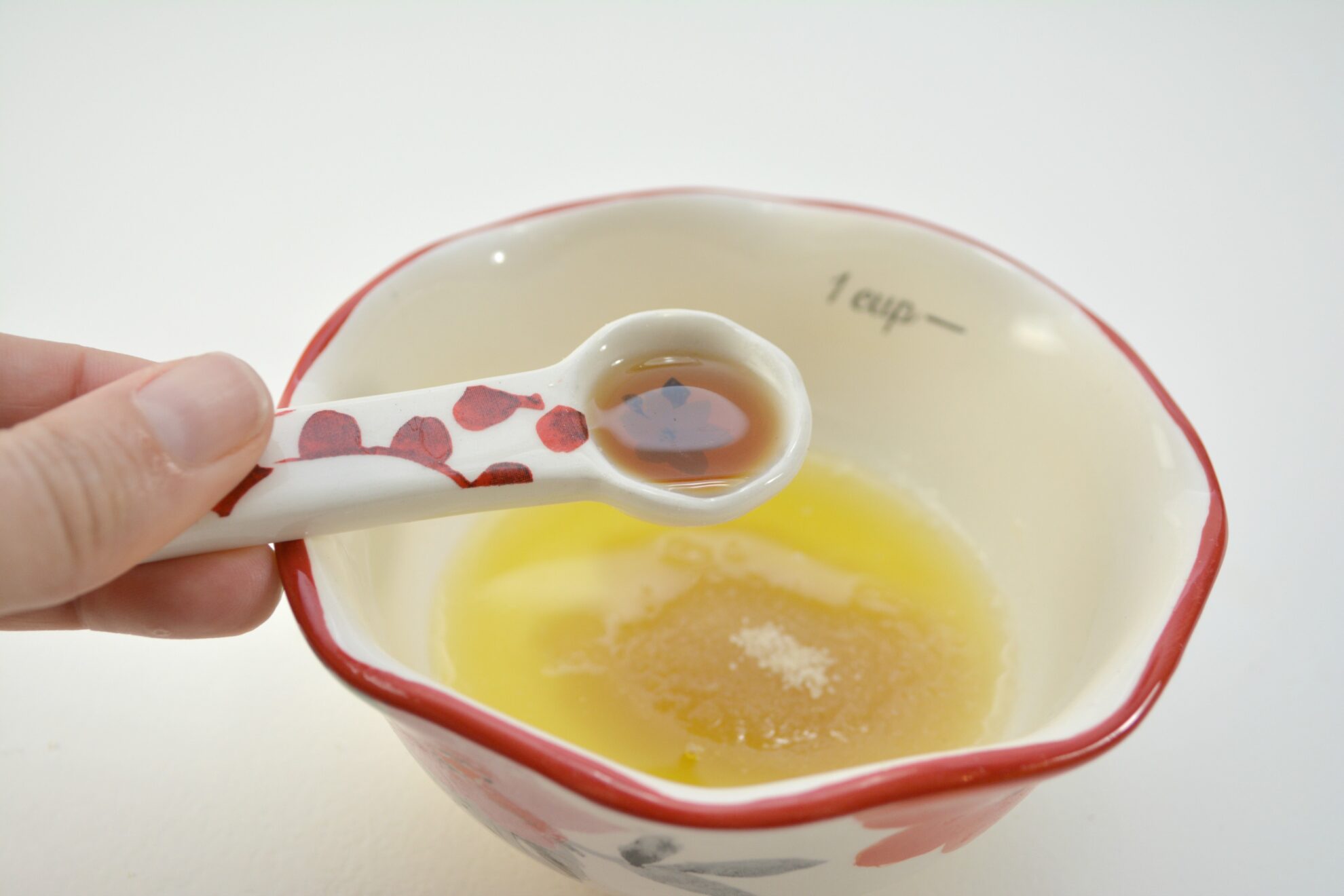 Combine melted butter, vanilla and sugar.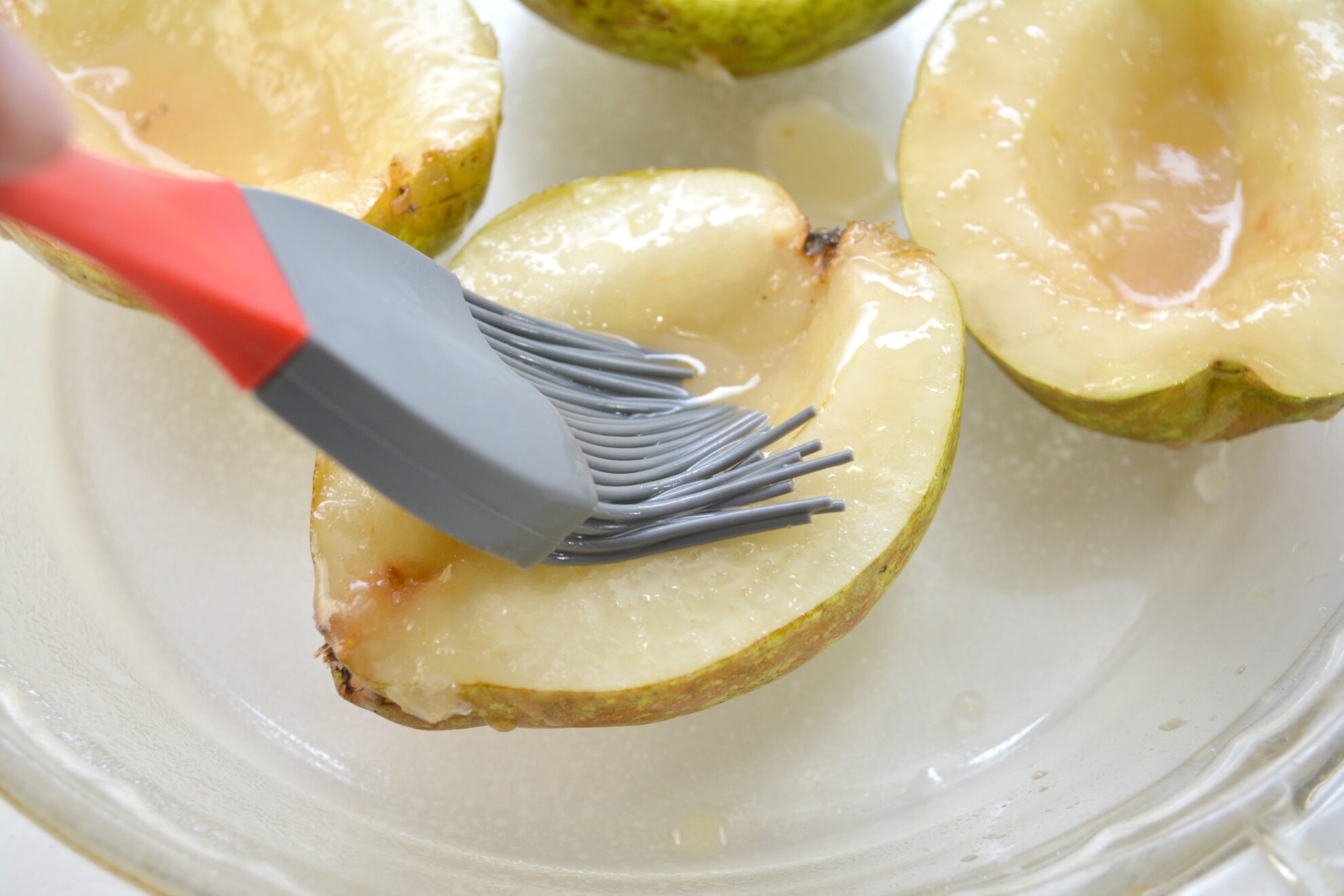 Brush directly onto pears.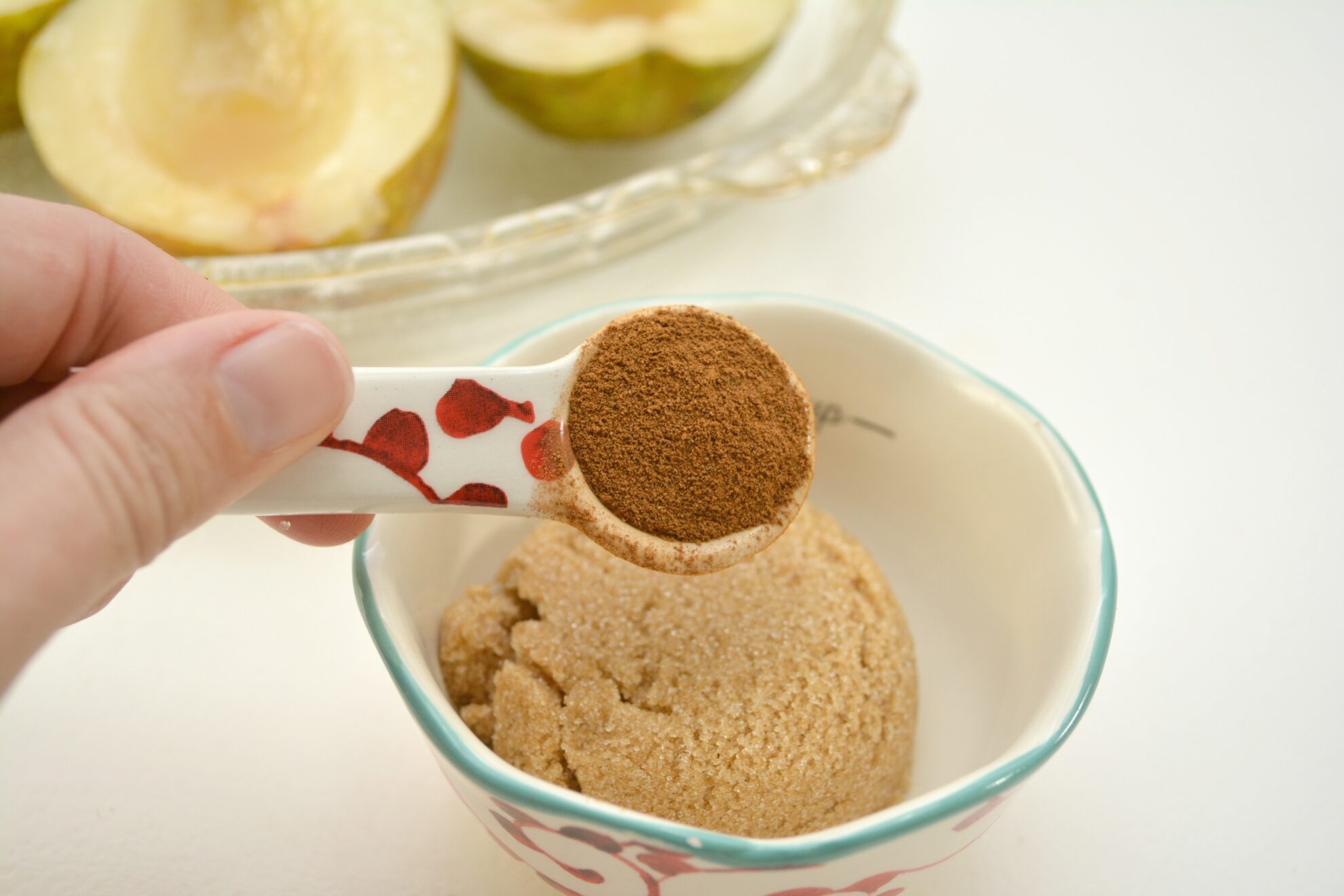 Mix together the brown sugar and cinnamon and sprinkle onto pears.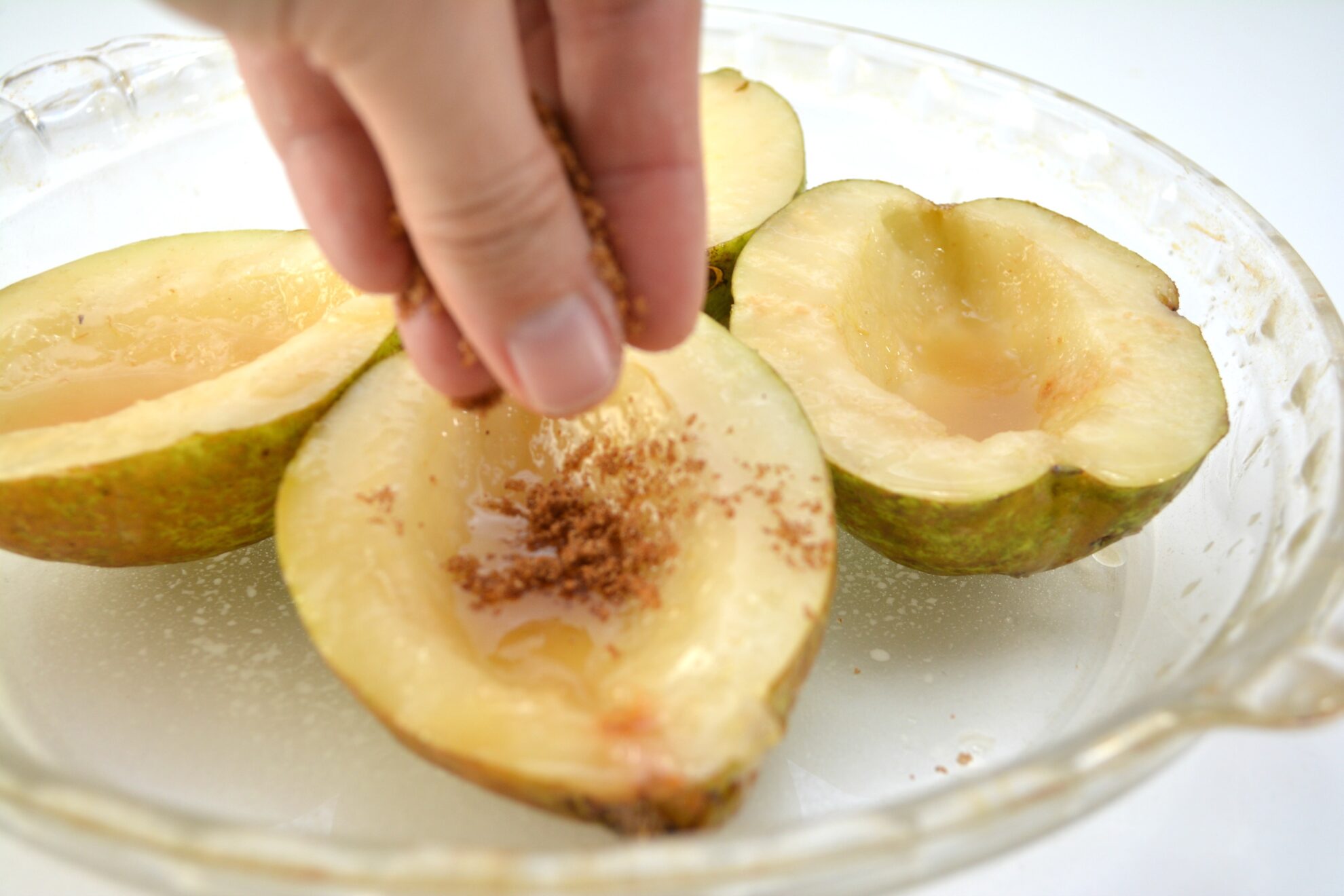 Give them a really good coating!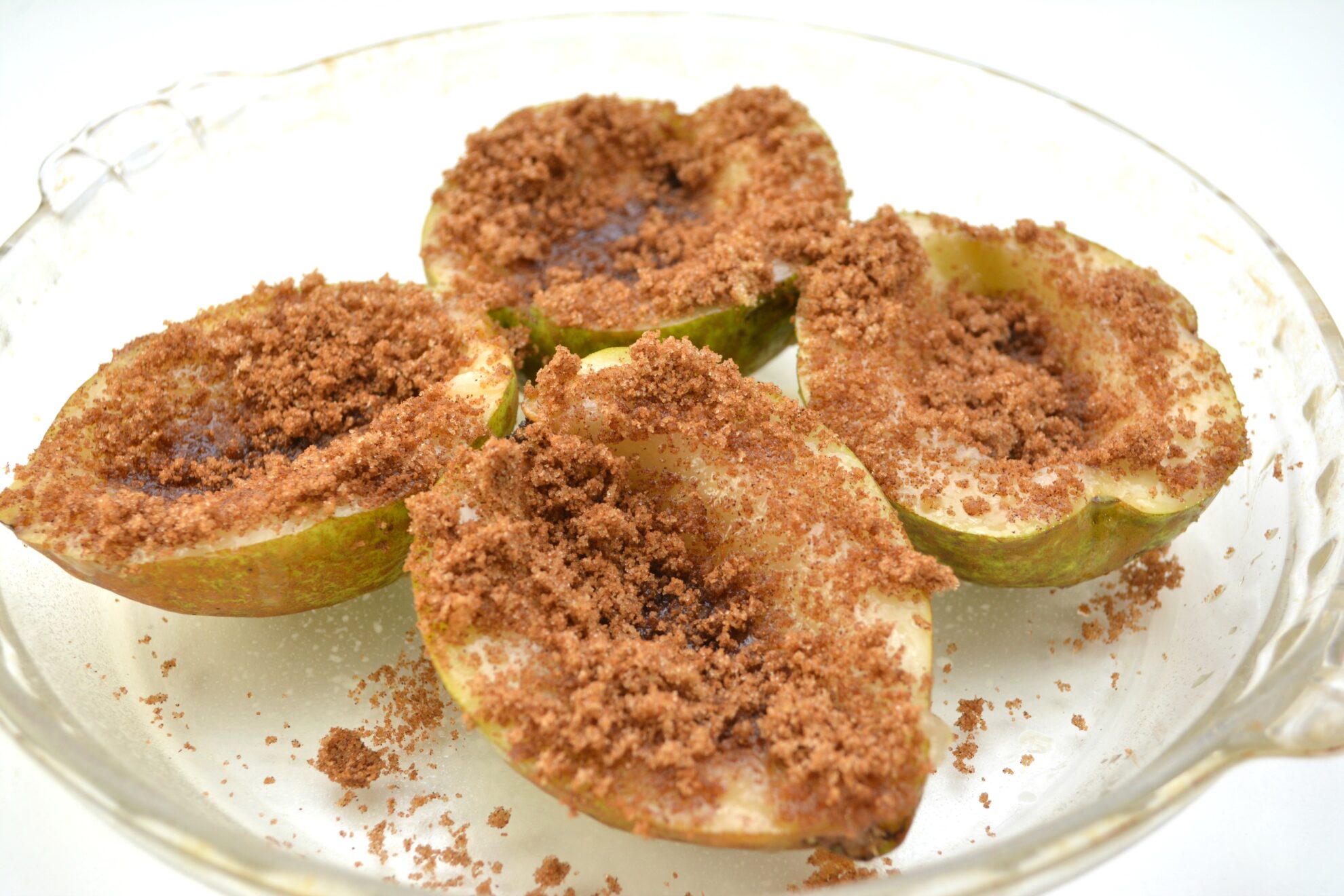 It will melt and soak into the pears as they bake.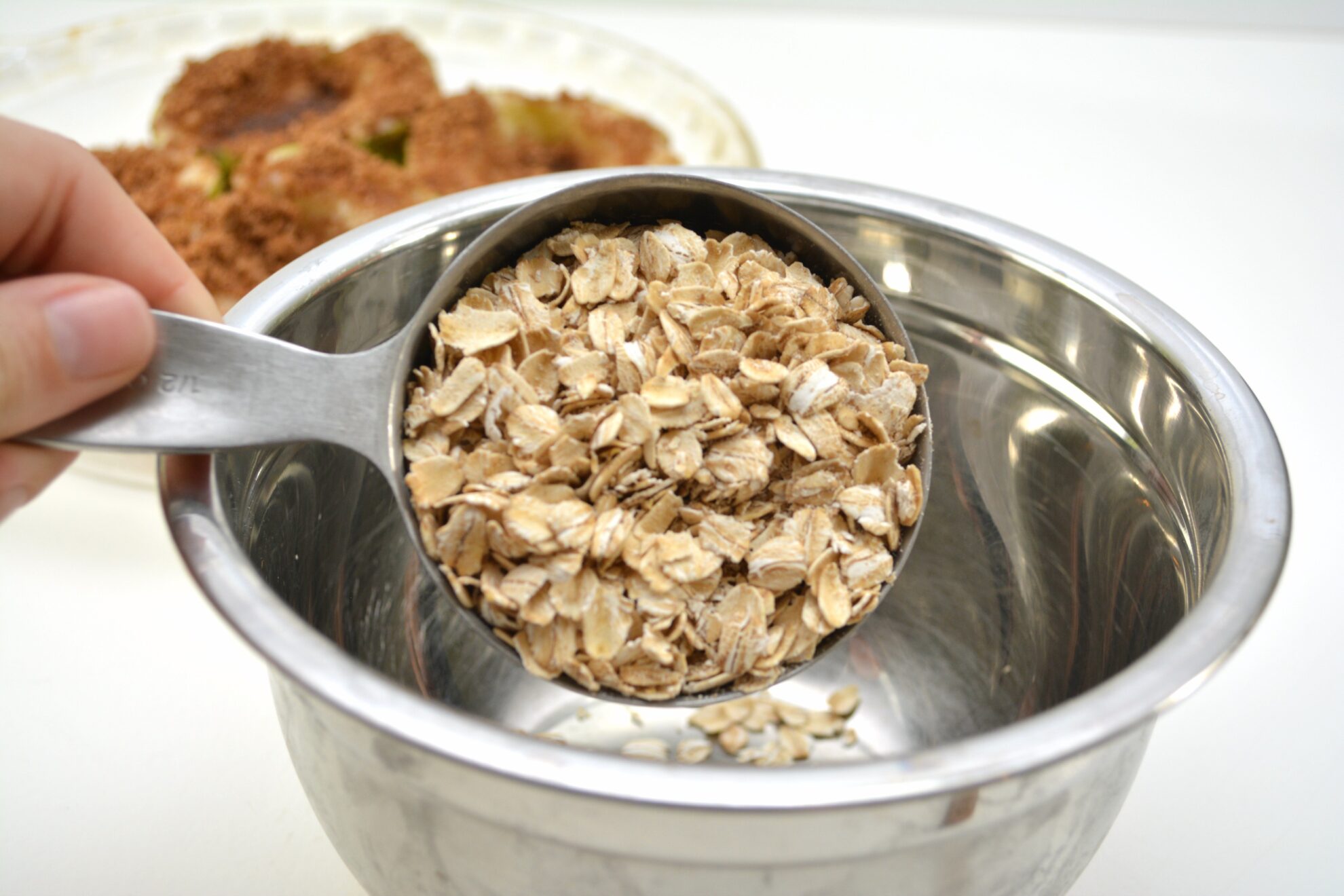 Toss together oats…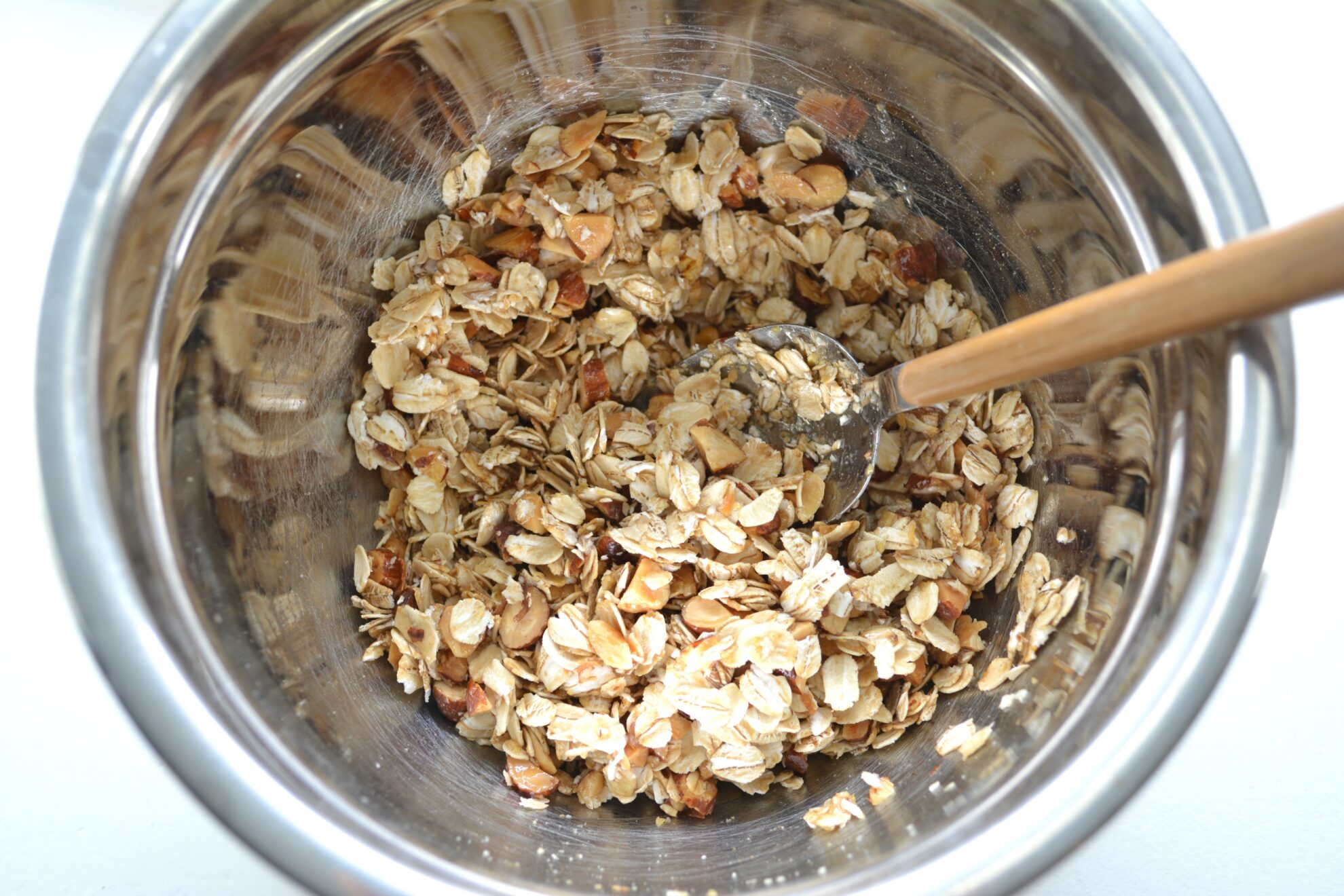 and chopped almonds…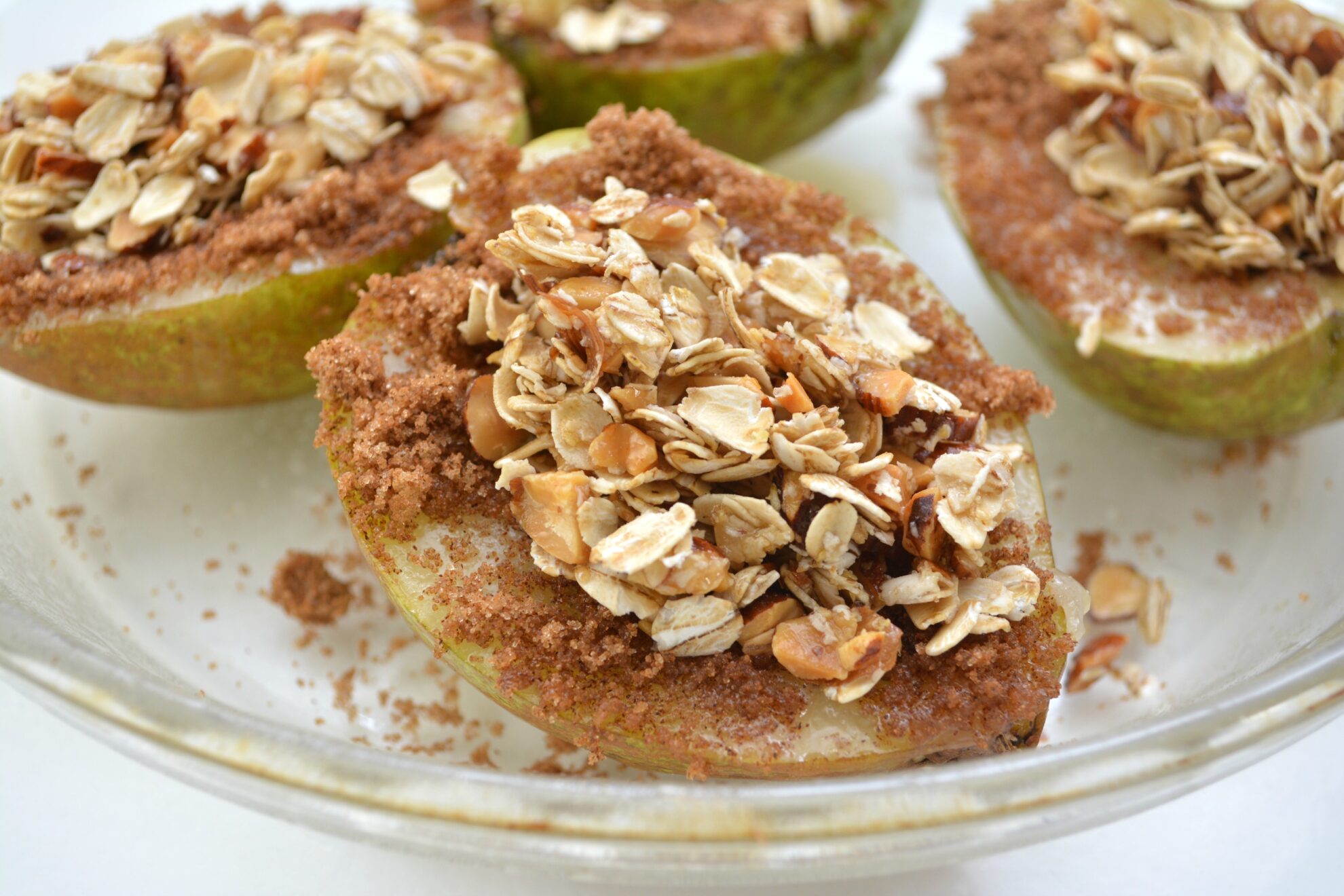 Place oat-almonds onto pears and bake as directed.
Enjoy! xo
Such a warm and cozy treat!
Ingredients
2

large

slightly under ripe pears

2

Tbsp

butter, melted

1

tsp

vanilla

3

tsp

white sugar

1/4

cup

brown sugar

1/2

tsp

cinnamon

1/2

cup

rolled oats

1/4

cup

chopped almonds
Instructions
Heat the oven to 350 F.

Slice each pear in half. You want to choose firm baking pears or slightly under ripe large eating pears. (Note: Pears that are very ripe will bake into mush.)

Use a spoon to scoop out a bit of the center core of each pear.

In a small bowl, combine the warm melted butter, vanilla and granulated sugar. Stir until the ingredients are combined well.

Brush the butter mixture onto each pear half, reserving the remaining butter mixture for later.

Mix together the brown sugar with the cinnamon.

Sprinkle the cinnamon sugar mixture over top of the pear halves.

In a bowl, add the rolled oats and toss with the chopped almonds.

Pour the remaining butter mixture in with the oats and almonds, and stir to combine them. The oats should be lightly coated. If not, add another dab of melted butter.

Fill the center of each pear half with the oat and almond mixture.

Bake uncovered in the preheated oven for 30 to 40 minutes, or until the top is browned and caramelized and the flesh has softened.

Serve with sprinkled cinnamon, whipped topping or fresh vanilla ice cream.