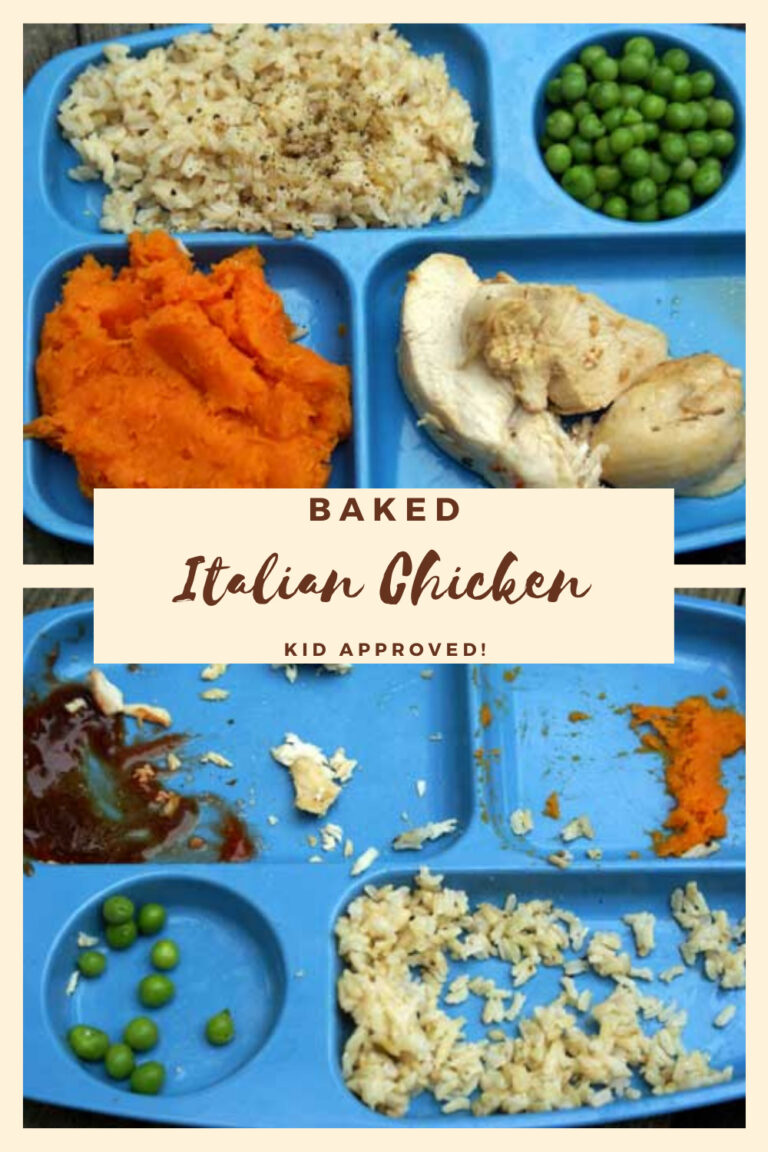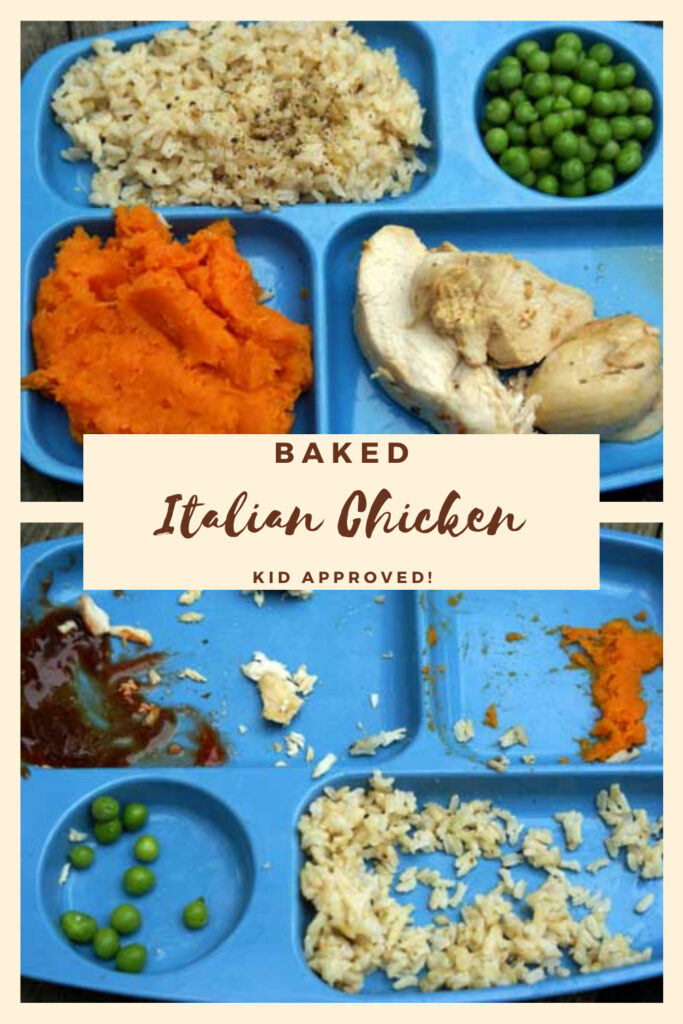 This Baked Italian Chicken is KID APPROVED!
BEFORE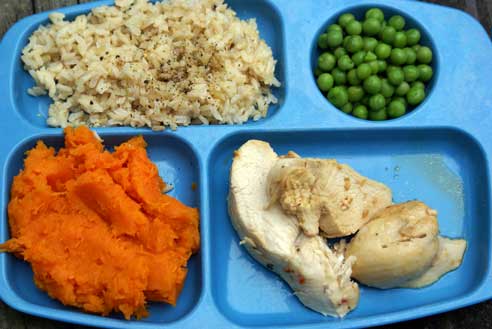 AFTER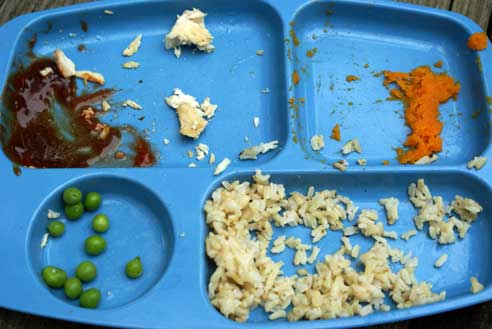 I'm often asked…well, how much do your kids eat? How much do you give them?
How about a "visual" answer to that question. Above is my 2 year old's plate. Before and After.
He nearly polished off the chicken, almost all of the peas and squash, and ate at least half of his rice…before declaring himself, "fuh," and asking to be excused.
Tonight's dinner comes from the freezer. Remember those farm fresh chicken breasts for $1.79/lb from a few weeks ago…well, before I froze the chicken, I added about 1 cup of Italian dressing (that I recently got on sale with a coupon for $.49) into the freezer baggie with the chicken. I took the chicken out last night and put it into the fridge…where it has been thawing and marinating all day!
Plus, that butternut squash from last night's meal was MUCH larger than I thought! We only ate half of it last night, so we'll finish the rest tonight. If there is any leftover after tonight, then I'll use it to make more of these delicious squash muffins!
A simple and nutritious dinner…
A simple and scrumptious baked chicken dinner!
Ingredients
4

small

or 3 large chicken breasts

(about 1.2 lbs.)

1

cup

Italian dressing

1

cup

brown rice, uncooked

1/2

LARGE butternut squash

(about 1 lb.)

2

cups

frozen peas

Plus some BBQ sauce for the kid's chicken
Instructions
Marinate chicken breasts in Italian dressing in a 9x13-inch glass baking dish for at least 30 minutes in the refrigerator.

Preheat oven to 350.

Bake marinated chicken breasts at 350 for 45-55 minutes, or until chicken is no longer pink in the center.

Cook brown rice according to package directions. Takes about 45-50 minutes for "raw" brown rice to cook!

Reheat or cook butternut squash.

Cook frozen peas as directed on package instructions.

Serve Baked Italian Chicken with Brown Rice, Butternut Squash, and Peas.