Can I ask you something personal? Can I ask you about your bad habits…specifically about your bad grocery shopping or grocery spending habits?
I know you probably don't want to think about your bad habits…or even want to change them. But when you do make changes to your grocery planning routine before you get to the store…and your shopping habits when you are in the store, you can see big savings.
Here's the thing about habits.
Once you commit to breaking one (or several), the effects of your new habit are compounded.
For example, when you decide to break your sugar habit and you spare yourself 500 calories a day from your dessert (or handful of chocolate chips! Who me? *ahem*) or whatever sweet indulgence, that adds up to 3500 calories per week…which is a pound a week. That becomes 4 lbs. per month, 52 lbs. per year.
See how that compounded.
Same exact story with your dollars…even your pennies.
Make a few small changes to your grocery shopping habits and the money will compound quickly.
Let's look at a few mistakes or bad habits you might not know you have…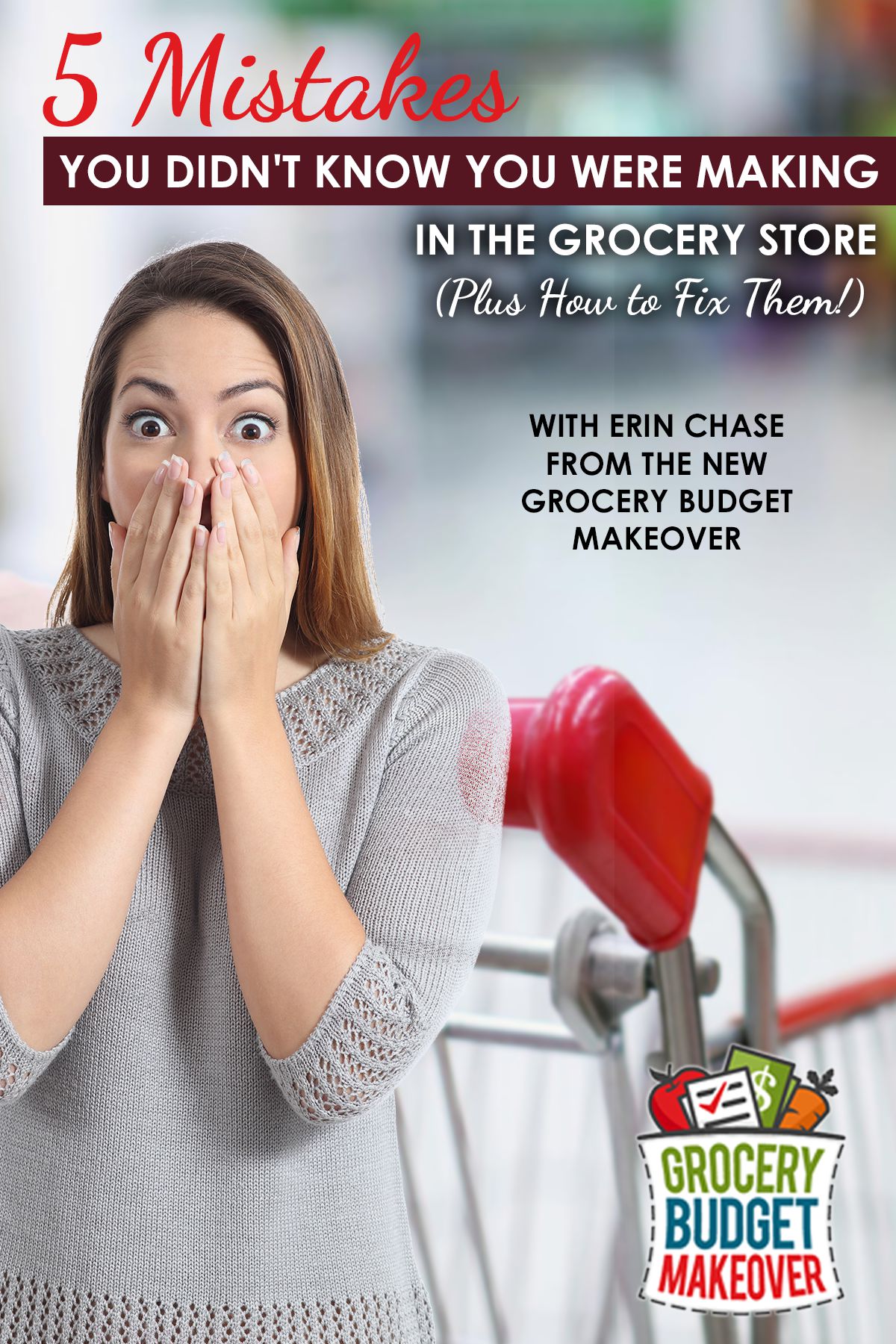 I recorded short video for you to watch, explaining each of the 5 mistakes. (One or more of which could be a bad habit you don't know you have!)
I've also got a worksheet that outlines the mistakes AND tells you how to fix them.
Drop your email below and I'll send you a video telling you all about those mistakes, plus a free cheat sheet that will help you identify and fix these silly little mistakes!
The added bonus, once you fix them, you'll be spending way less money on groceries!
Erin "let's break these bad habits" Chase
P.S. Grocery Budget Makeover online class registration begins Monday, January 4th, 2020!