This Bacon Cheddar Chicken Salad is absolutely the best ever chicken salad recipe.
And below you will learn the CRUCIAL INGREDIENT for the perfect chicken salad!
AND…
The most important way to cook that ingredient!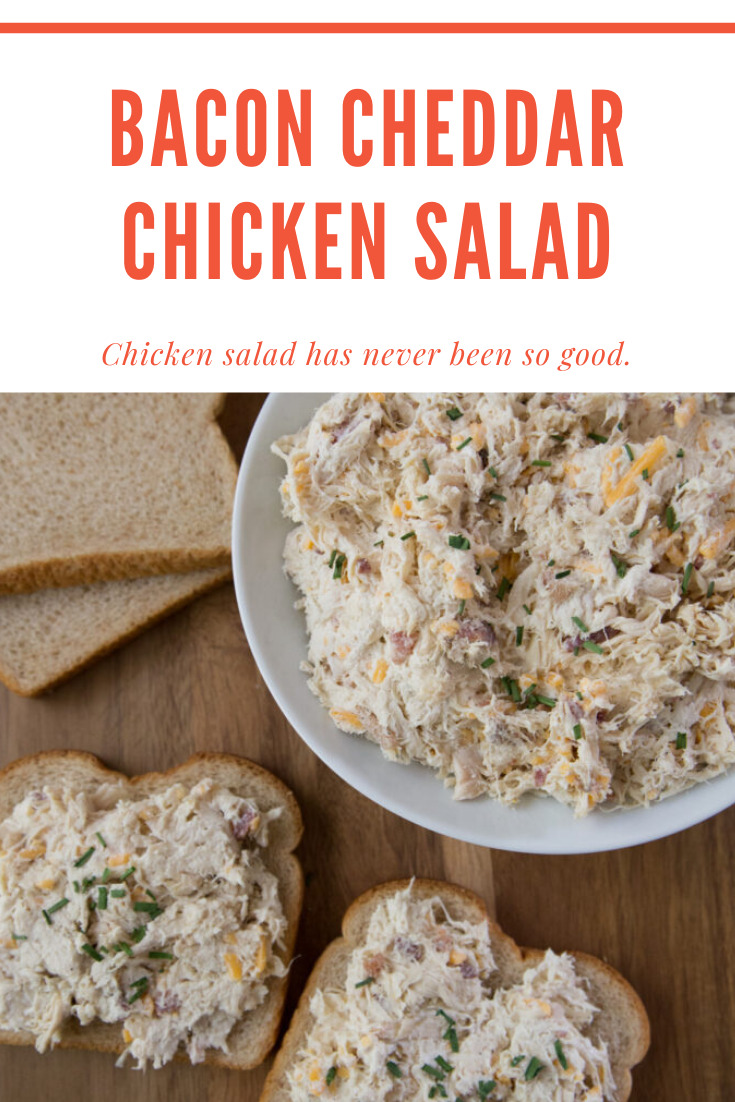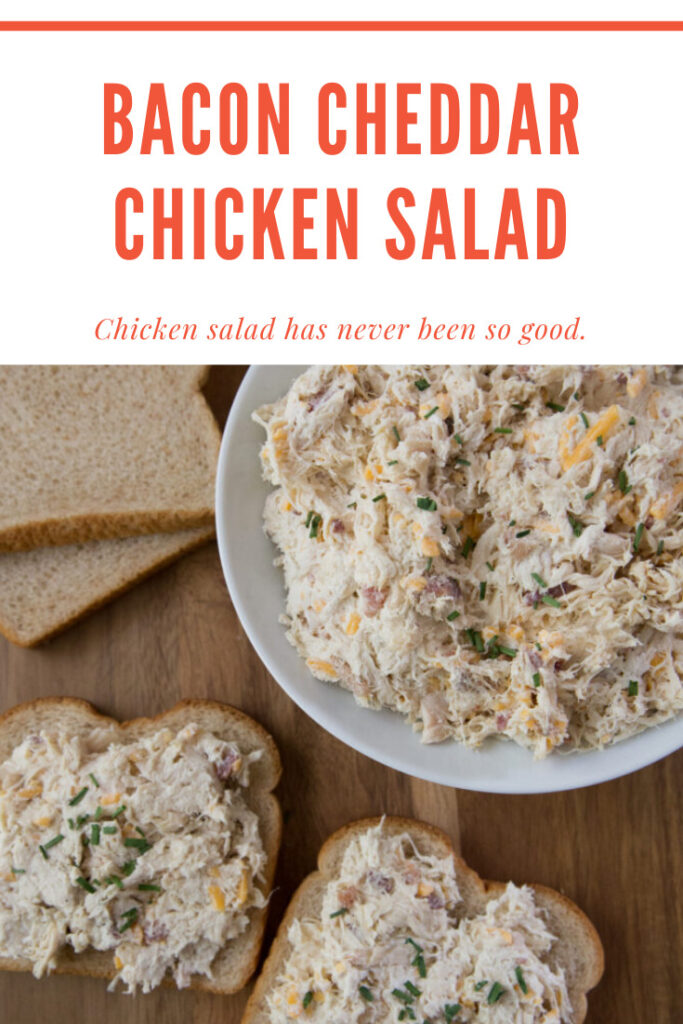 You could say that the title of this recipe speaks for itself.
But, I'm going to go ahead and gush about it anyways.
I think what makes it especially delicious is the chicken tenderloins that are cooked in the Instant Pot. This is a key step in this recipe, and I could not recommend it more. (The chicken tenderloins in the Instant Pot would of course be great for any chicken salad recipe!)
Read that again…
THE PERFECT CHICKEN SALAD IS MADE WITH CHICKEN TENDERLOINS COOKED IN THE INSTANT POT.
The other reason this recipe is perfection: because bacon and cheddar are a match made in heaven.
Lastly, this stuff is good by itself… but there is such a nice variety of ways you could serve it.
If you don't want to stand over the kitchen sink with a giant spoon gobbling this up… you could wrap it up in a cold, crisp piece of lettuce. You could let it sit on top of a cracker, giving it the throne it deserves. You could hug it between two slices of your favorite bread.
This is great recipe to make ahead for picnics or school lunches or easy dinners!
How to Make Chicken Salad in the Instant Pot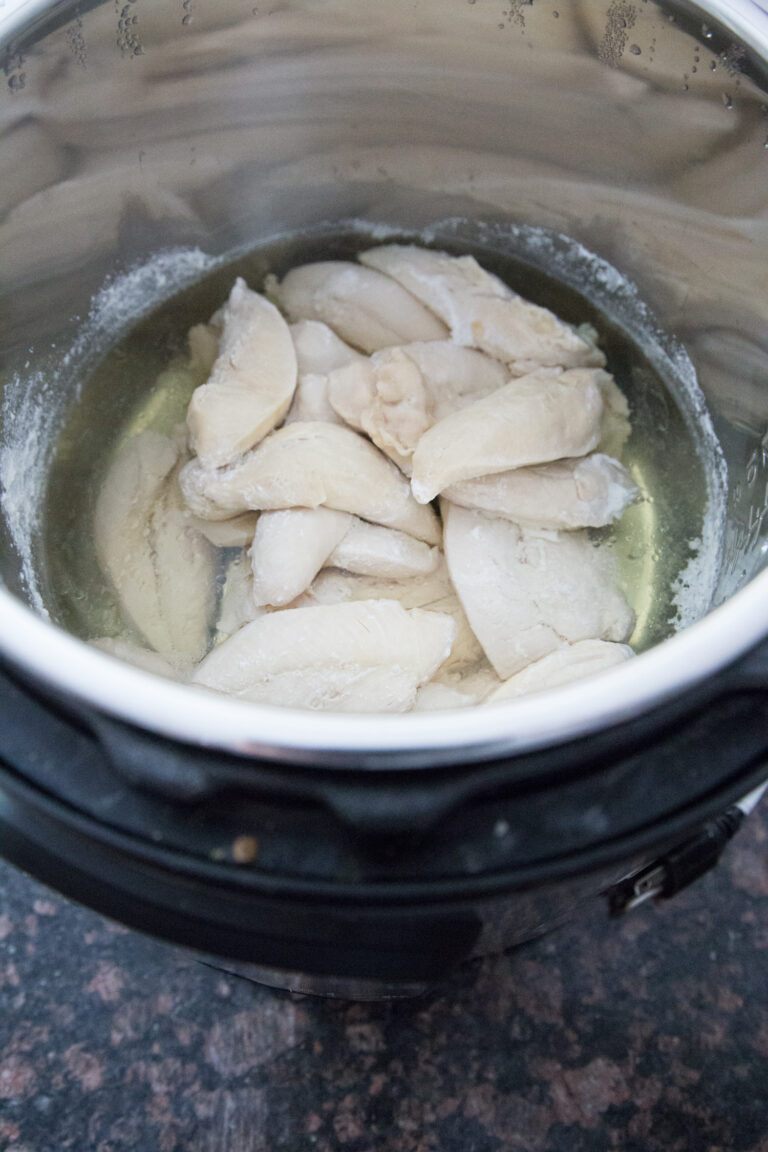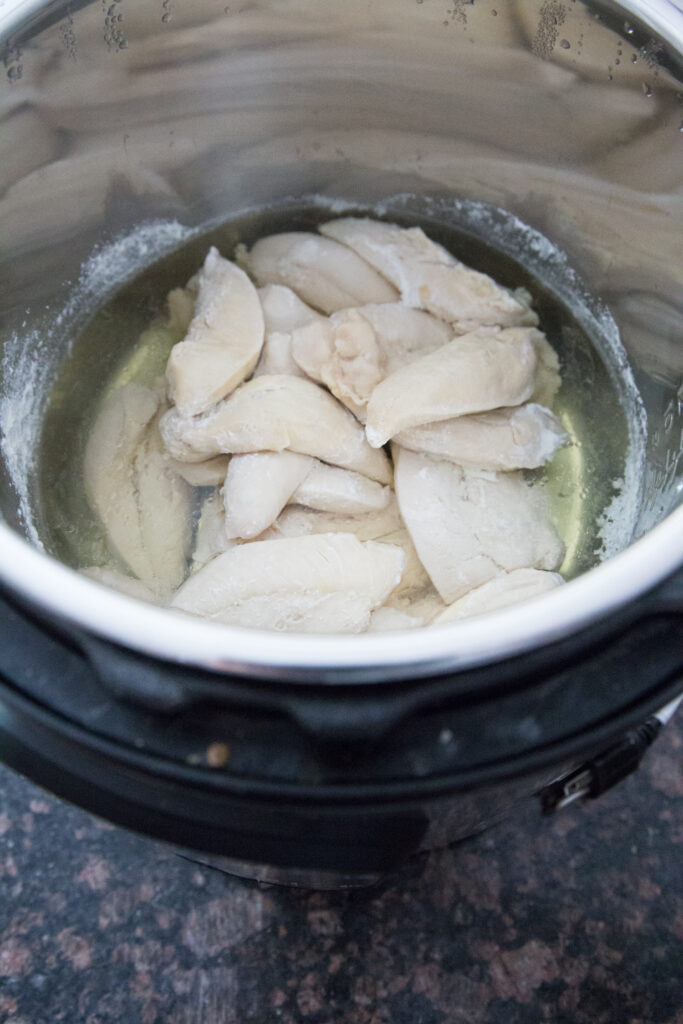 First cook the chicken tenderloins with chicken stock in the Instant Pot.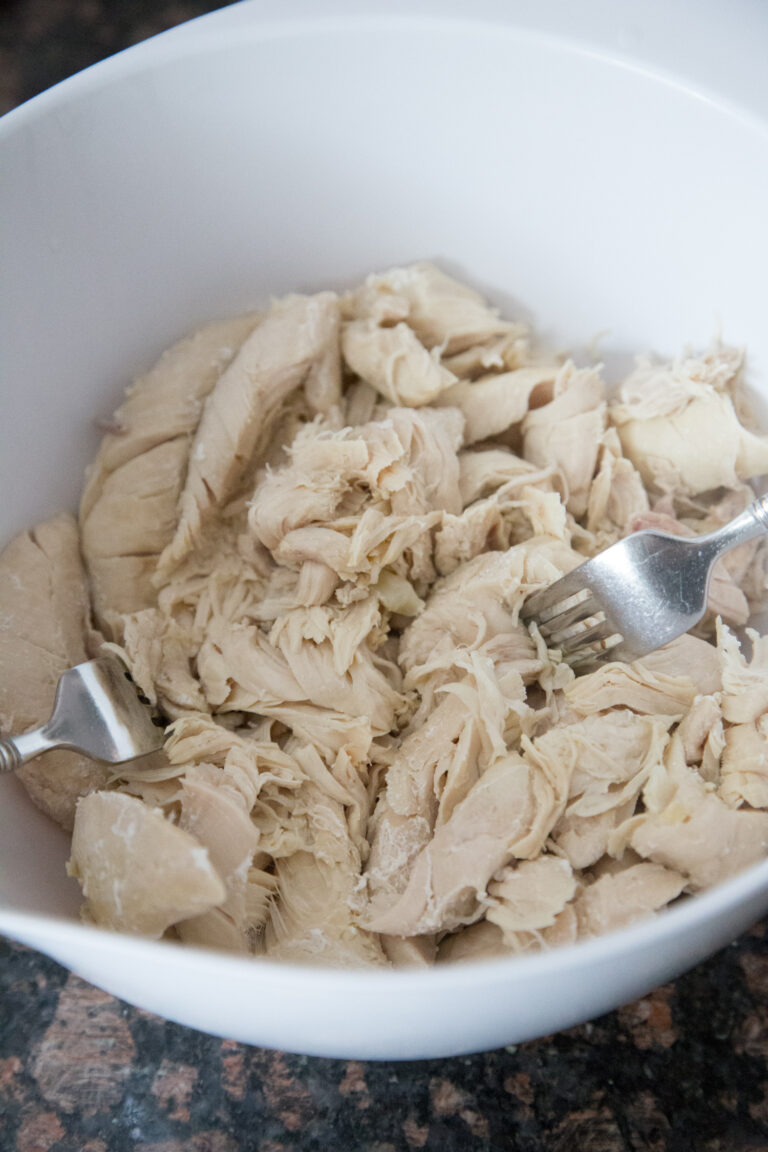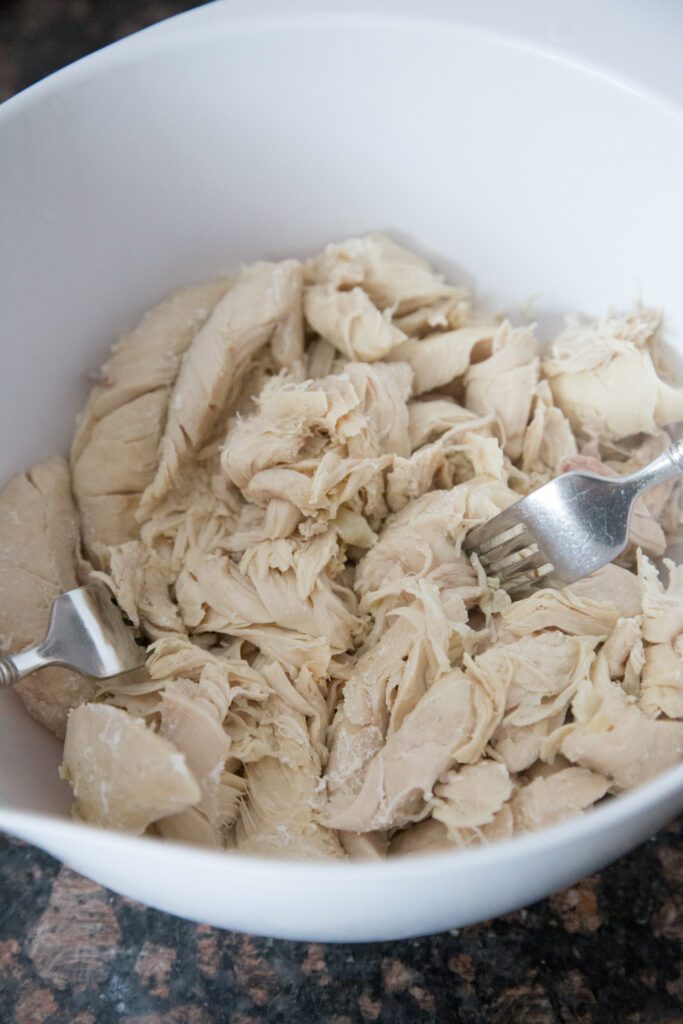 Strain off the juices and shred the tenderloins with a fork.
If you want really finely shredded chicken, add them warm to a stand mixer and run for 15 to 30 seconds.
The stand mixer shreds quickly, so be warned not to "over-shred."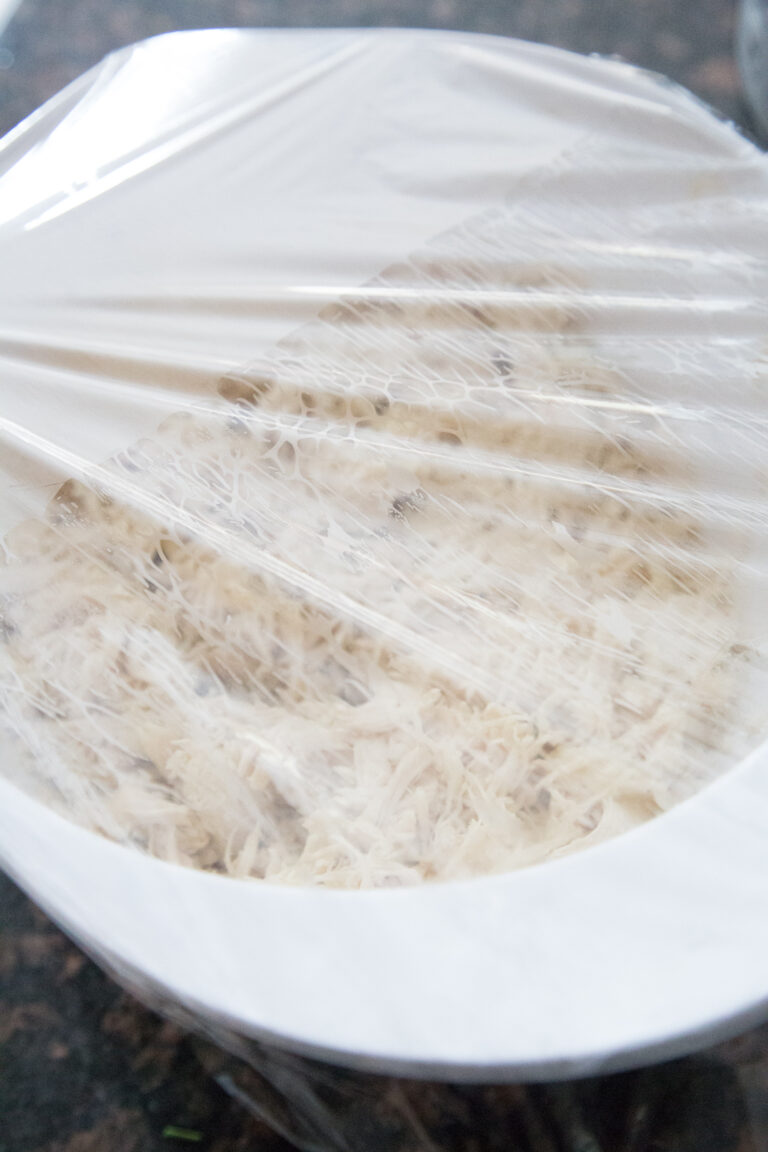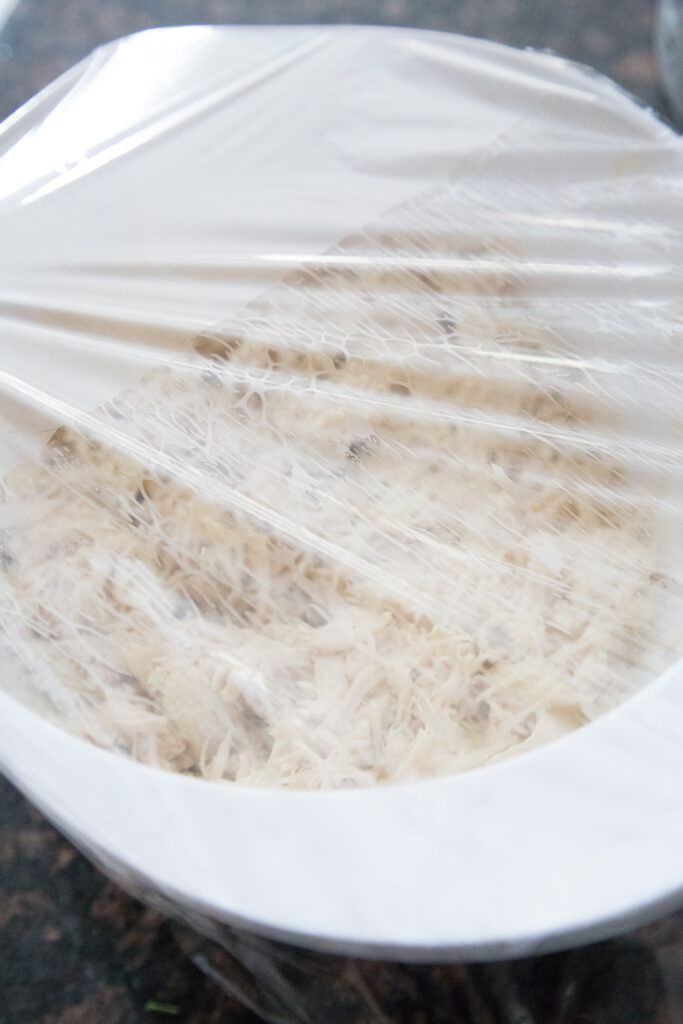 Cover and place in the fridge and let chill for at least 2 hours.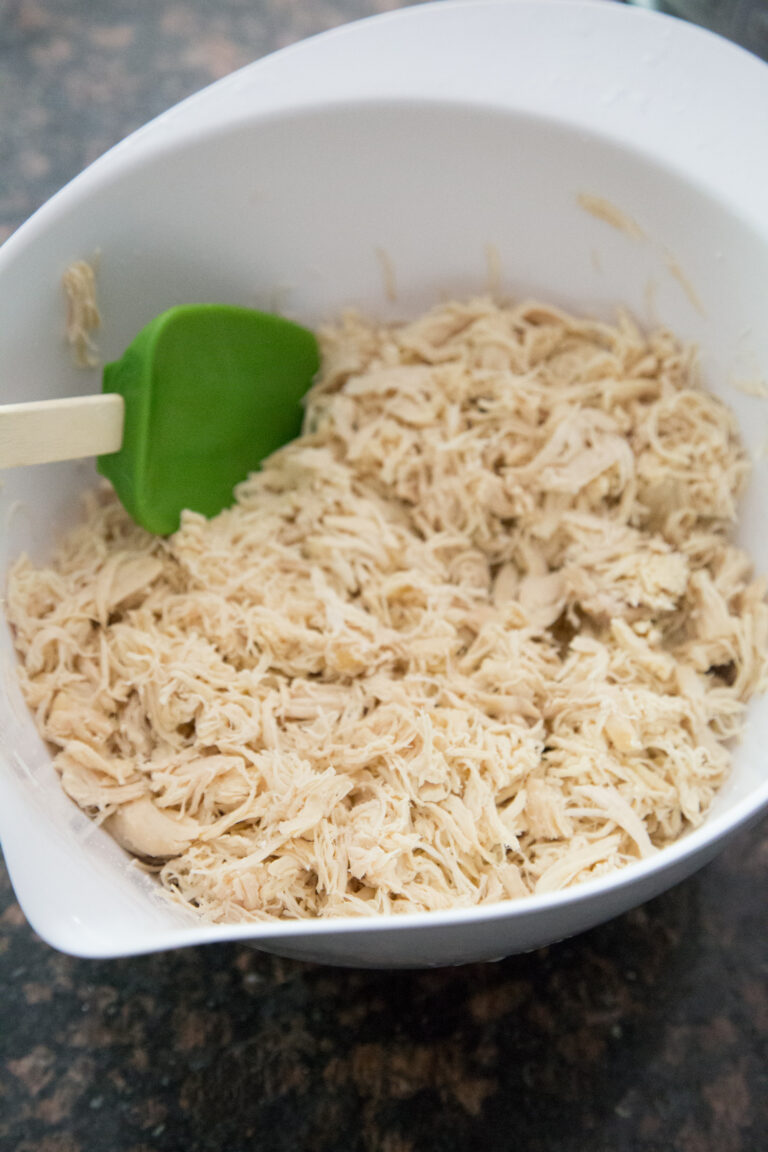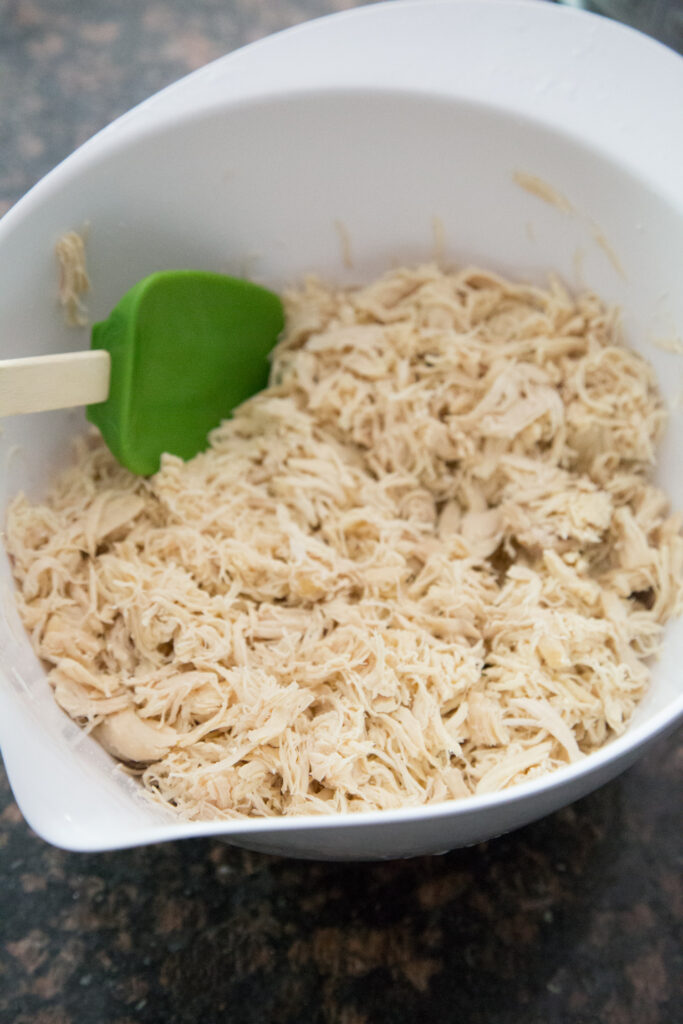 Once chilled, add the ingredients.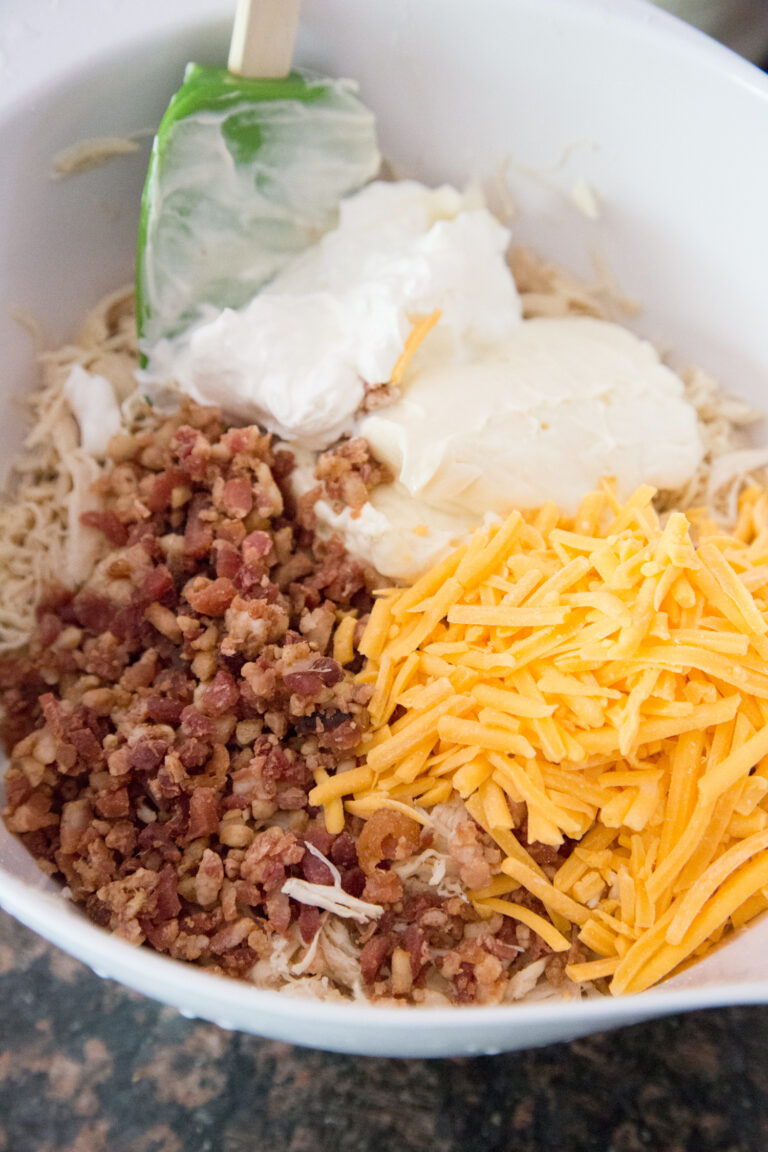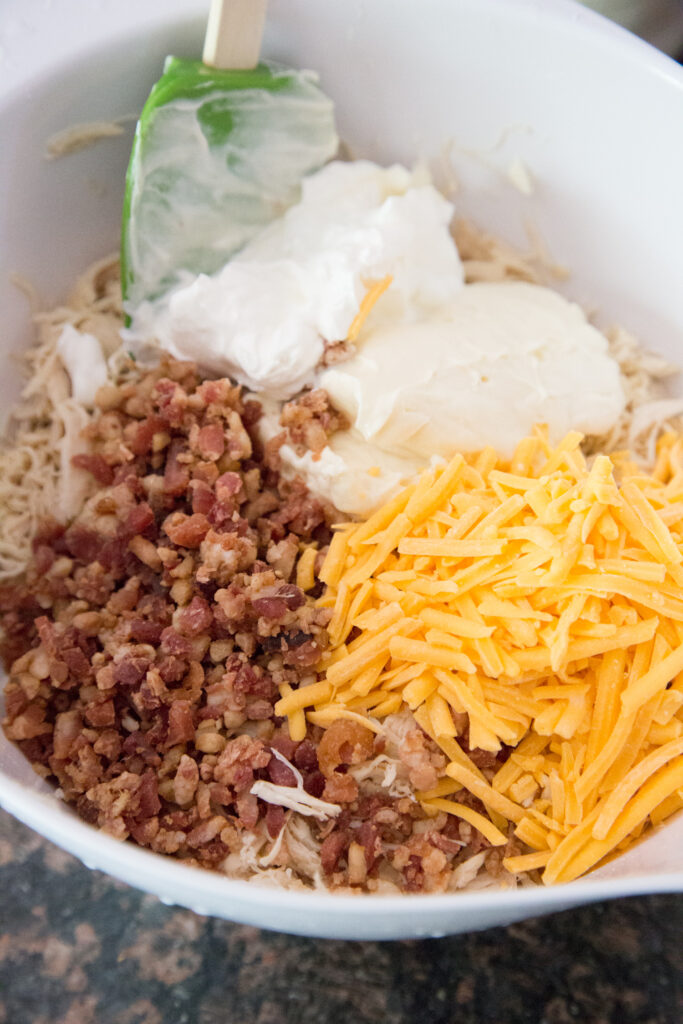 Mayo, sour cream, shredded cheddar and bacon bits.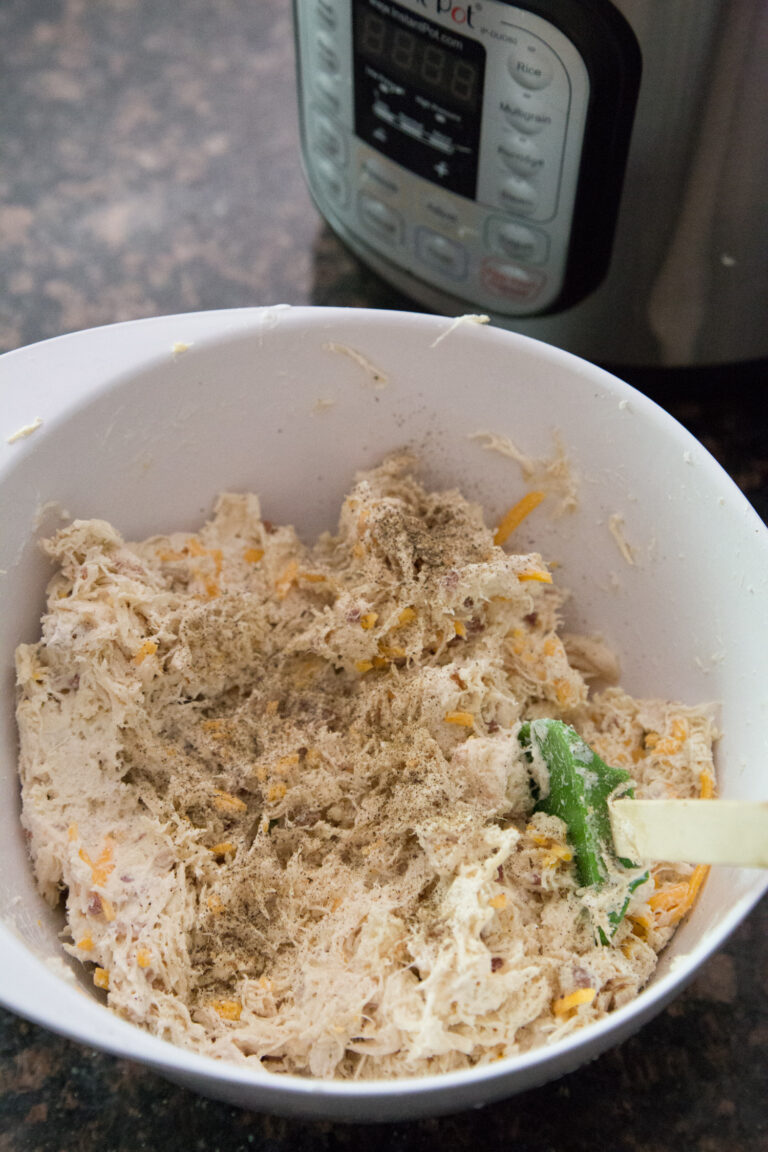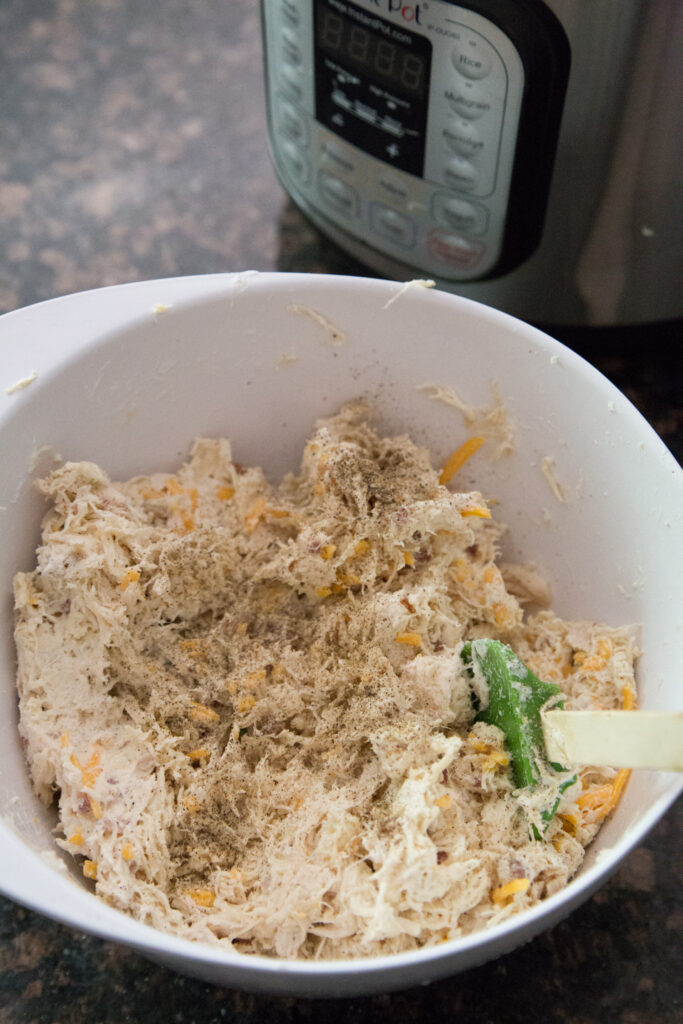 Combine and add salt and pepper to taste.
Note: the bacon and cheese will both add a little saltiness.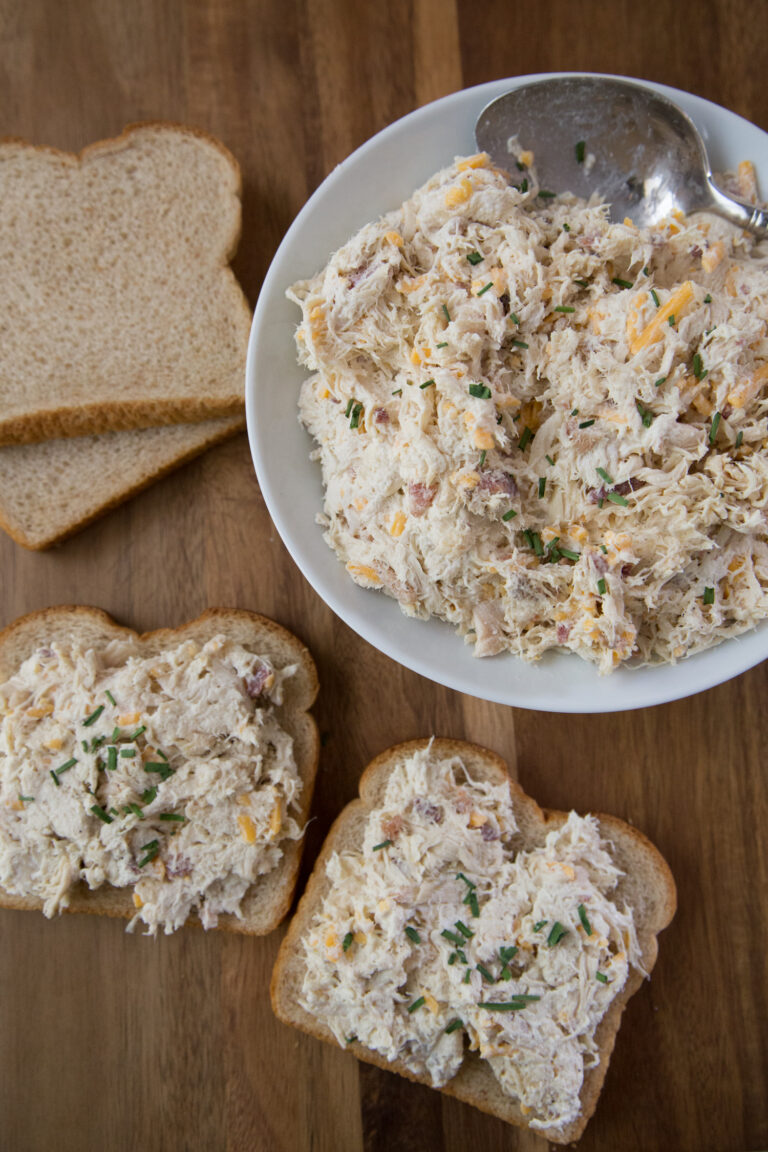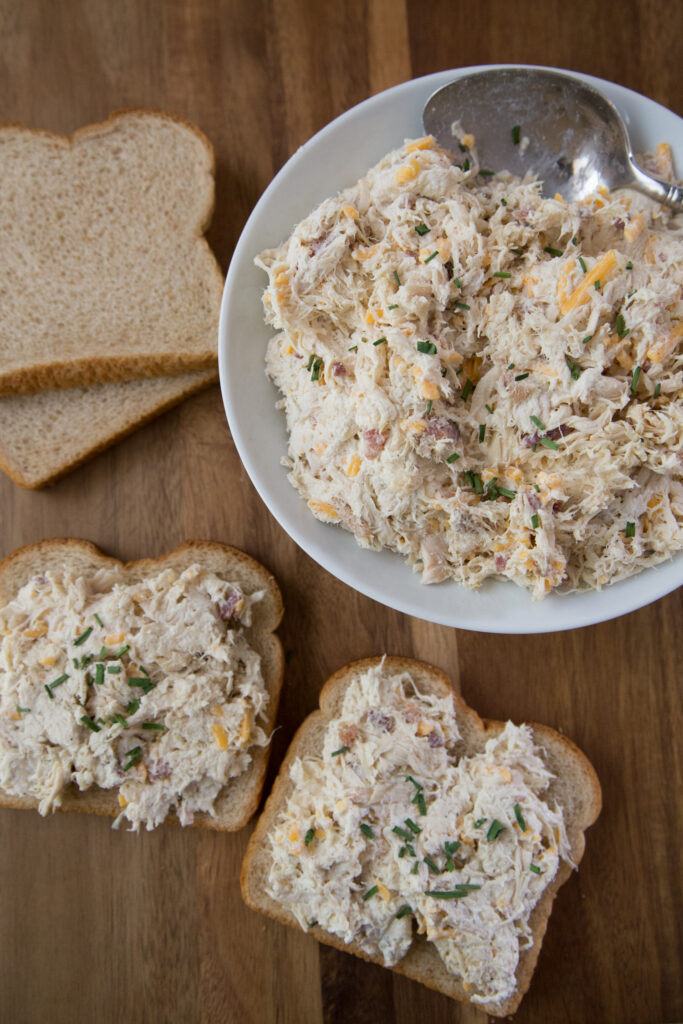 Add chopped chives before serving.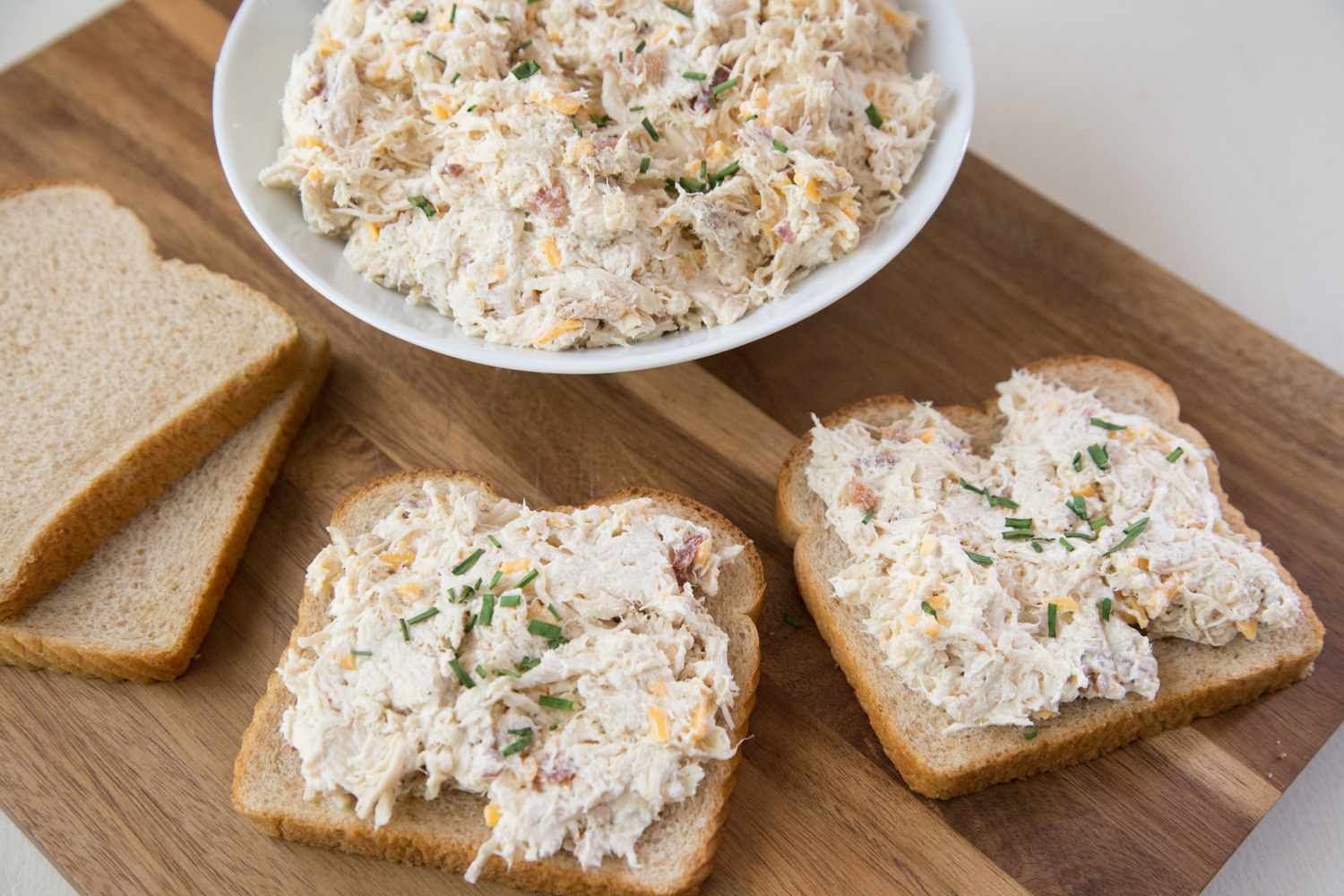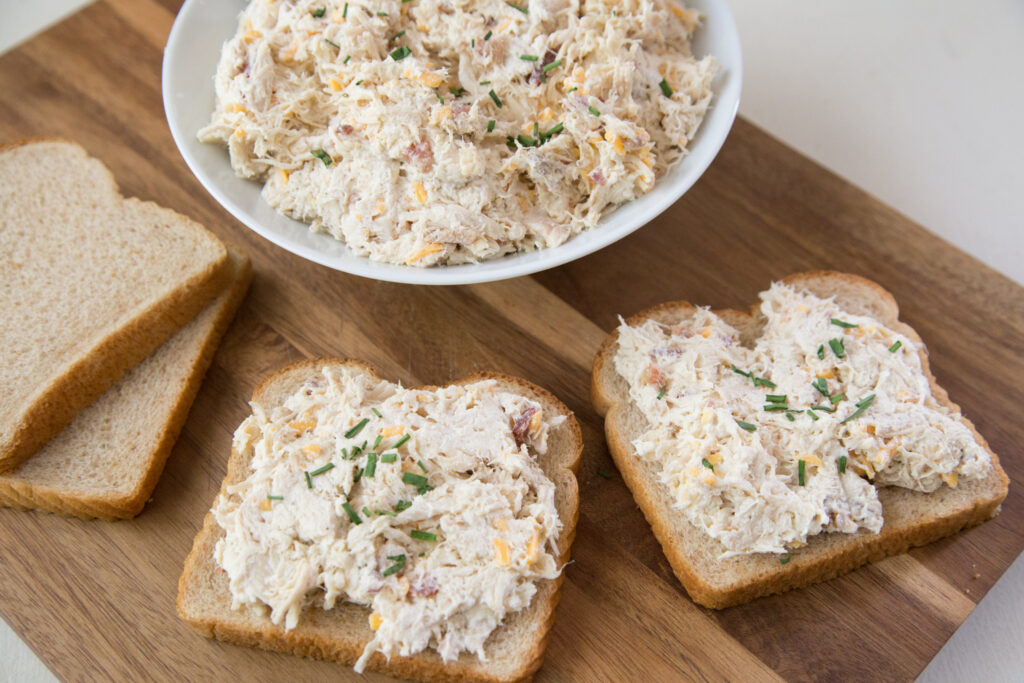 Serve as sandwich.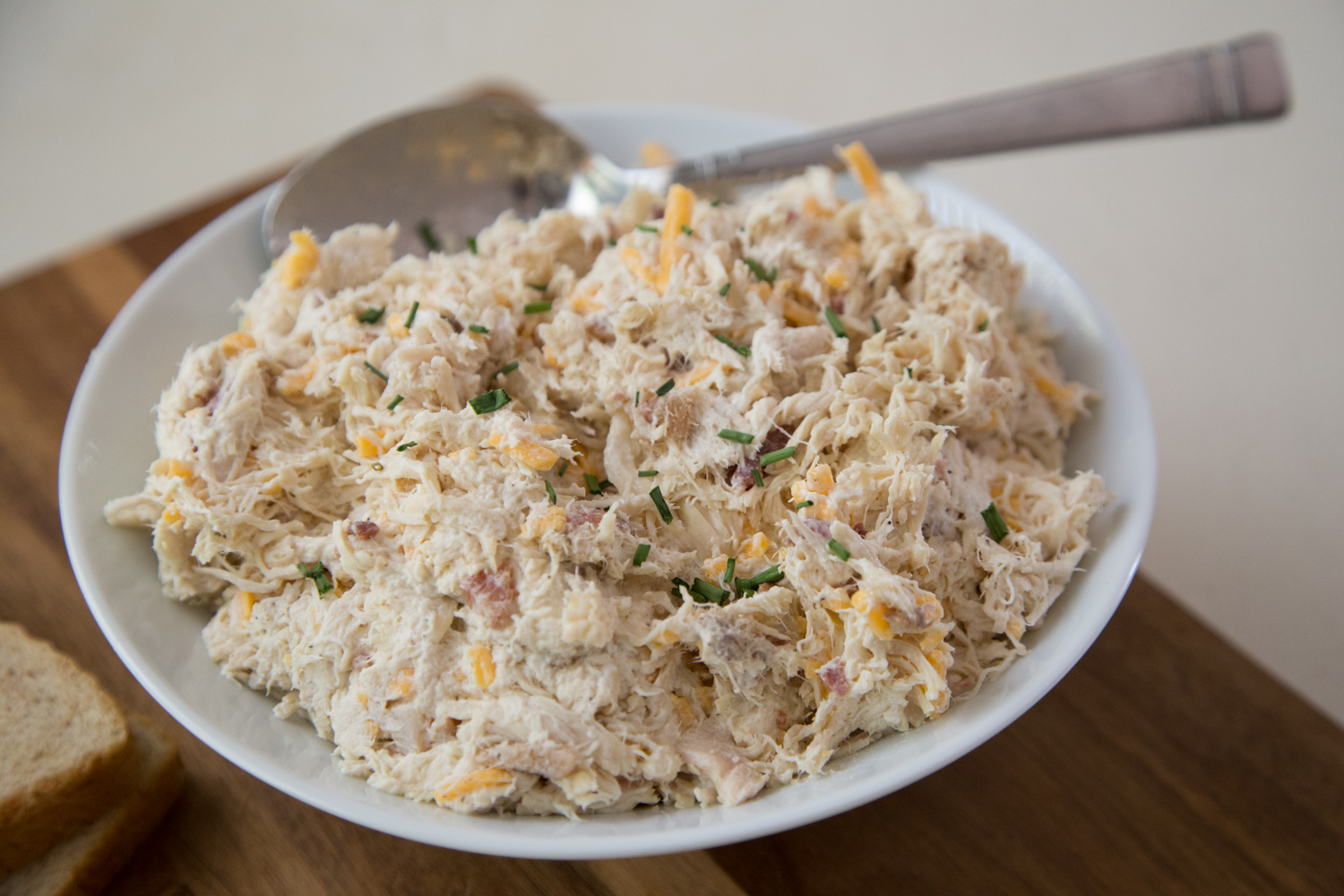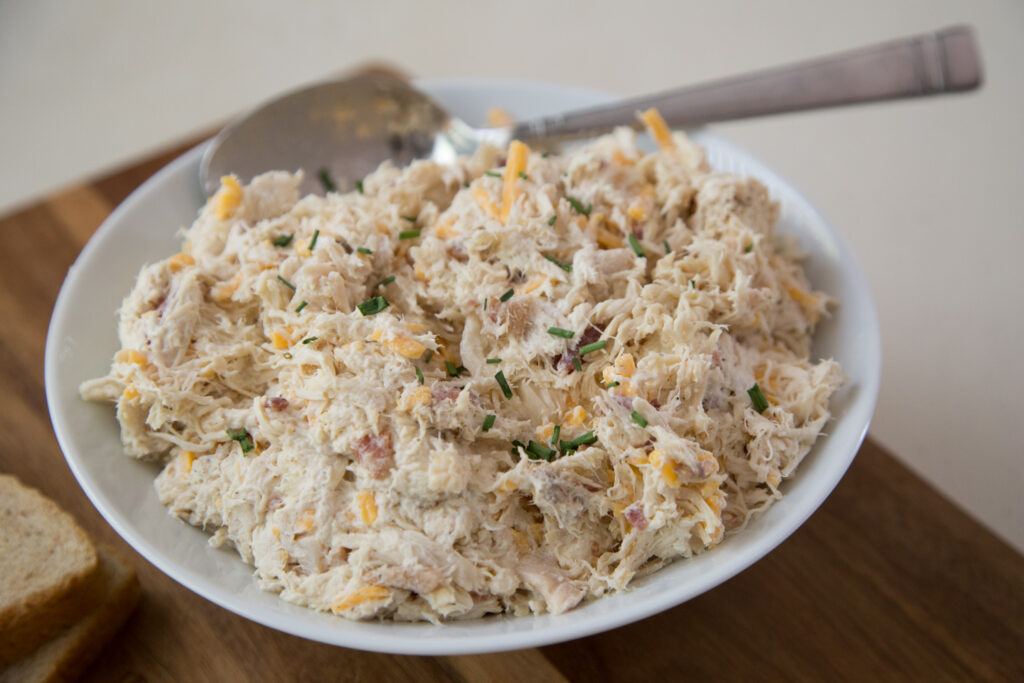 Add dollop into some lettuce leaves for a "wrap."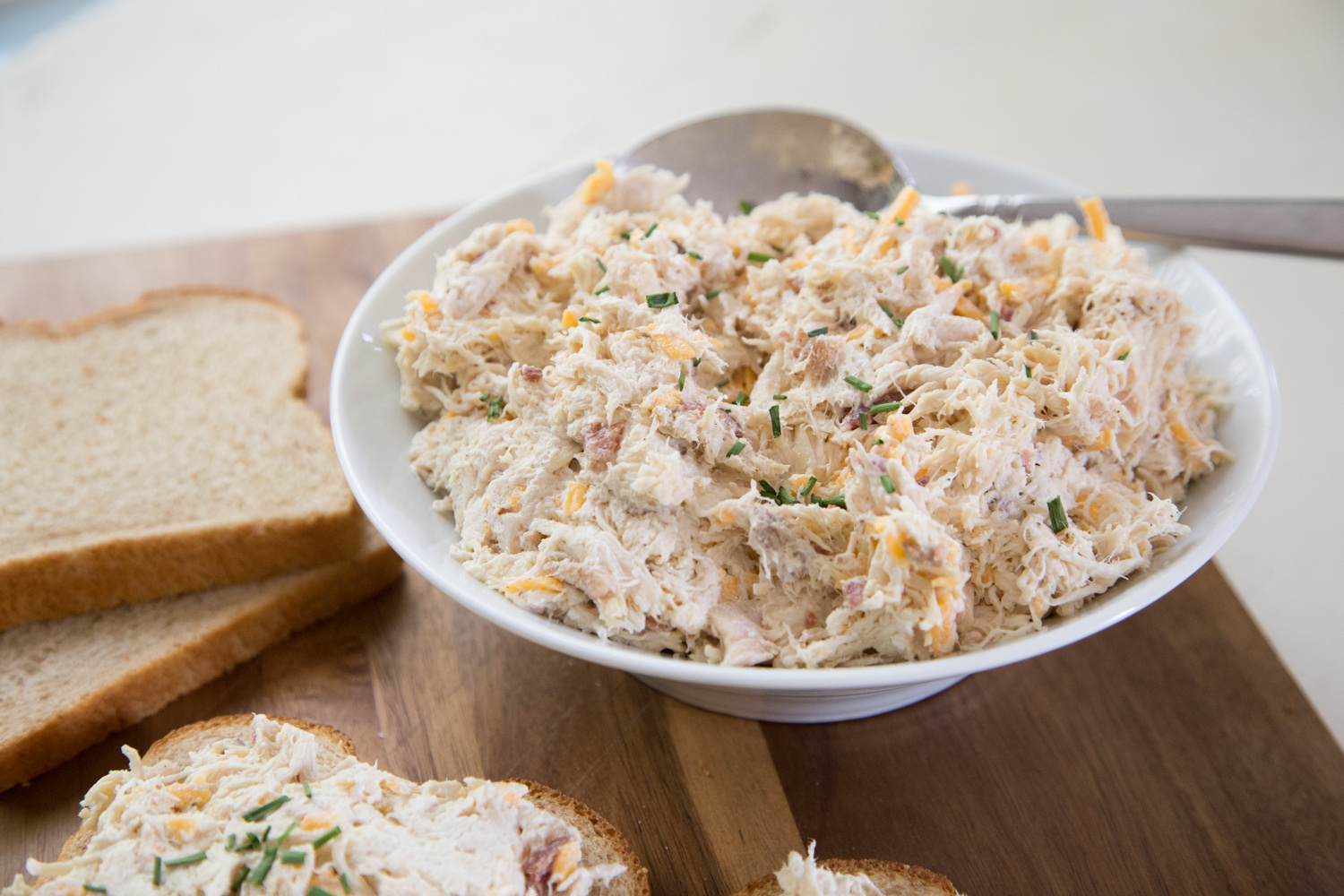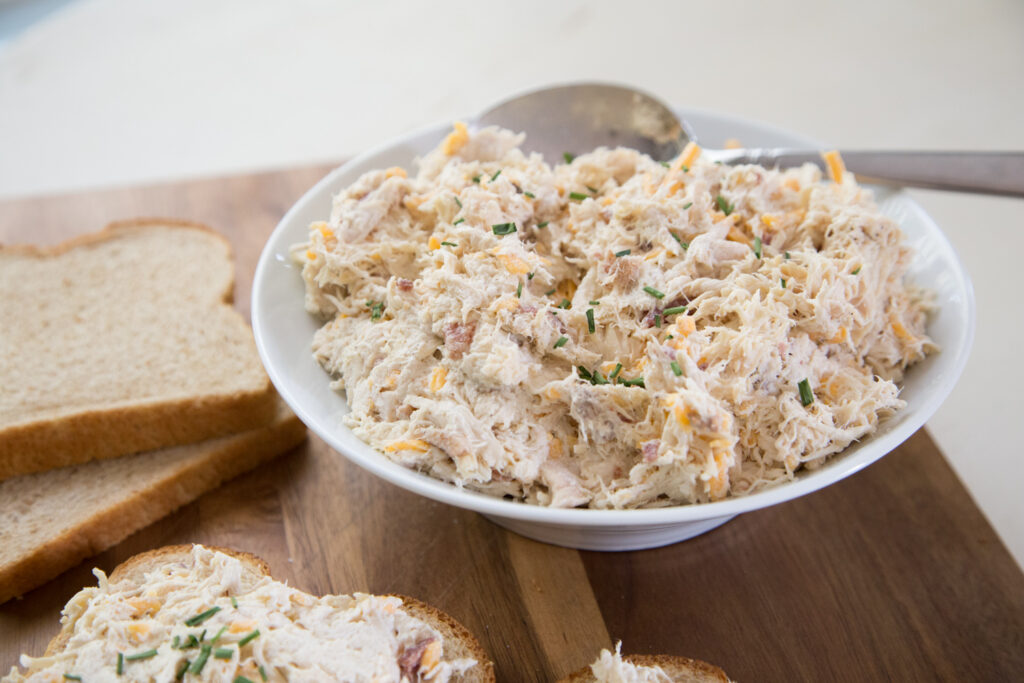 Scoop onto crackers…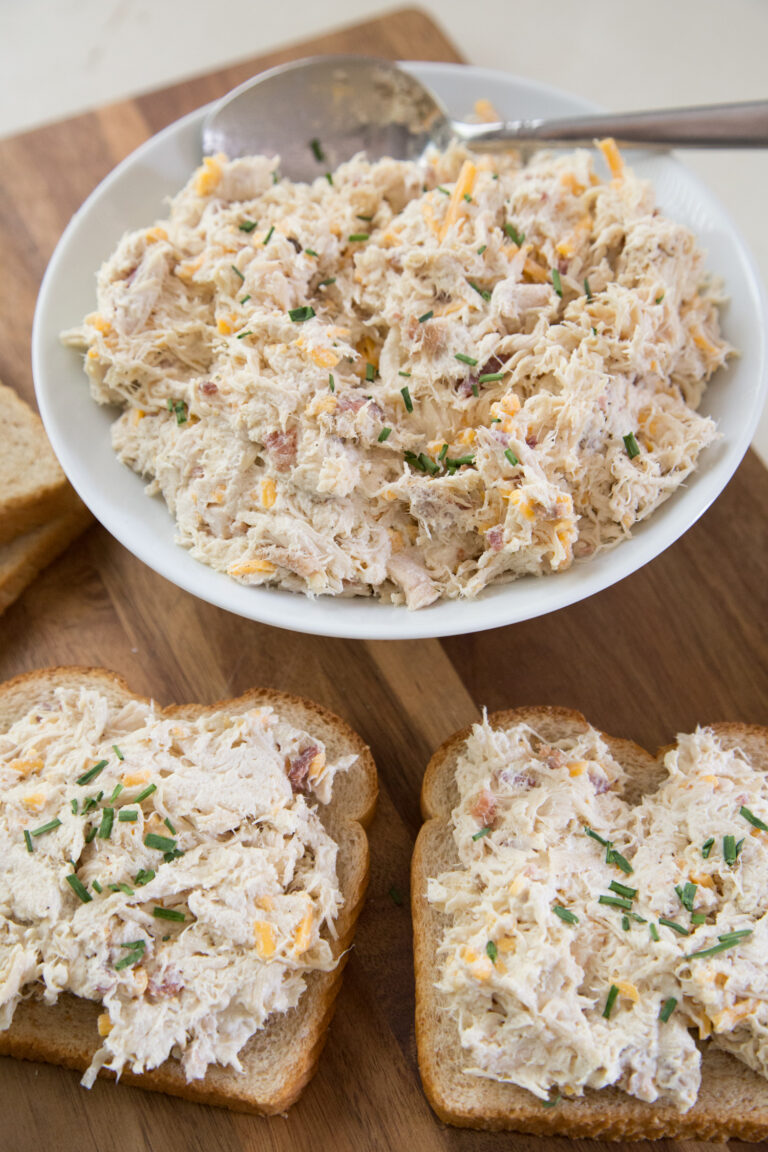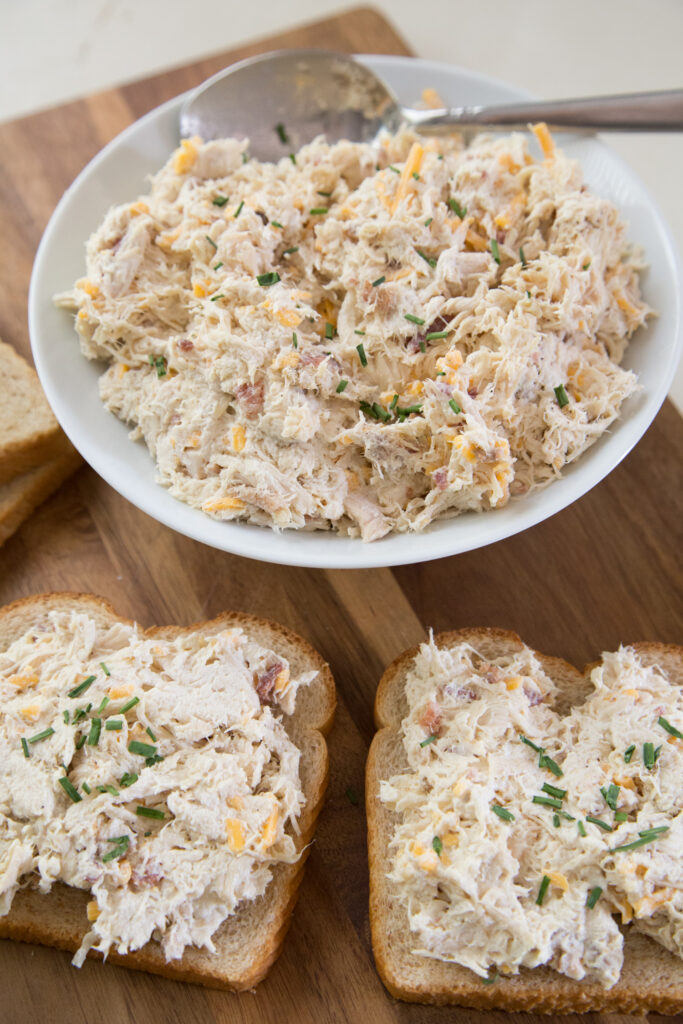 However you want to enjoy this…YOU WILL ENJOY THIS.
And you will likely never not make chicken salad in this way!! 😉
The most perfect chicken salad...because of the way you cook the chicken, and because of the delightful flavor combinations
Ingredients
12

chicken tenderloins

1

cup

chicken broth

1/2

tsp

salt

1/3

cup

mayonnaise

1/3

cup

sour cream

1/2

cup

bacon crumbles or bits

1

cup

shredded cheddar cheese

1

Tbsp

chopped chives

Salt and pepper to taste

Sliced sandwich bread, crackers, or lettuce cups
Instructions
Add the chicken tenderloins and chicken broth to the Instant Pot insert. Close the lid, set to Sealing. Cook on Manual, High for 5 minutes.

Let naturally release, then remove the chicken tenderloins and strain off any liquid.

Place them in a mixing bowl and shred with 2 forks. Let chill in the fridge for at least 2 hours.

Once chilled, mix in the mayonnaise, sour cream, bacon bits, shredded cheddar cheese. Season with salt and pepper to taste.

Just before serving, mix in or sprinkle chopped chives on top.

Serve Bacon Cheddar Chicken Salad on bread, crackers, or in a lettuce cup.