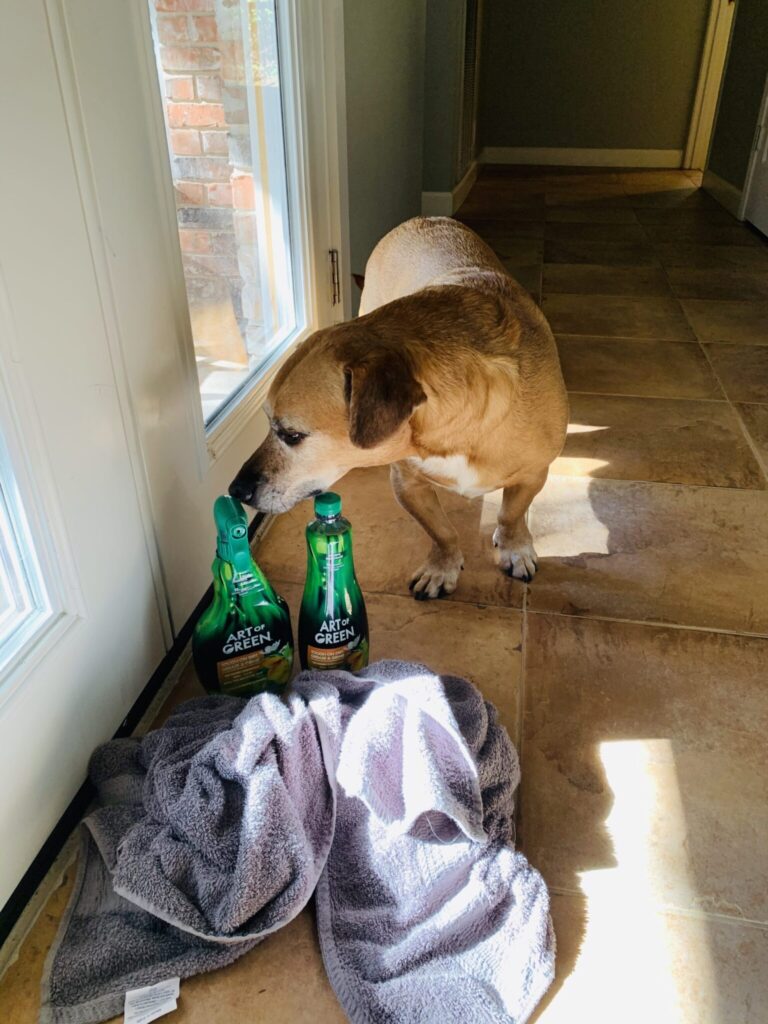 I have a deep love for our sweet Cody, but I can't say I have a deep love for the deep cleaning that having a pet often requires!
And speaking of the love…and my dog…and your pets…
Thursday, February 20 is National Love Your Pet Day.
Even though we all know they are really the kings and queens of the household EVERY day! 😉
Treats and long walks are great ways to show your pets you love them, but switching to greener cleaning products is too, since those sweet paws and noses are often in direct contact with what you're putting on your floors, in their kennels and around your home.
Why not switch to cleaning supplies that are naturally-derived, non-toxic, and contain no harsh chemicals?!
Let's start using Art of Green® cleaners because they are safe to use around your pets.
Here are some ways to incorporate green cleaning into your pet care and cleaning routine.
Prevent the Mess
Paws – leave a towel or pet rag by the doors to wipe dirty paws before entering.
Hair – Brush, brush, brush your furry friends to reduce the hairy mess.
Floor Cleaning
Odor – Get rid of odor by adding ¼ cup (2 fl oz) Art of Green Concentrated Multisurface Cleaner per gallon of water to clean tile and wood floors and leave them smelling like new.
Messes – use the Art of Green wipes to clean up potty messes.
Pet Accessories Care
Crate or cage – spray the Art of Green Multisurface Spray Cleaner 6-8 inches from crate base, wait a few minutes, then wipe away or rinse with water.
Beds – machine wash beds and pillows every few months.
Toys – cleaning up pet toys is a breeze with Art of Green Cleaning Wipes – simply wipe down plastic toys then rinse with water.
Bowls – Wash water and food bowls in the dishwasher every month.
Leashes and collars – wipe down monthly with Art of Green Cleaning Wipes.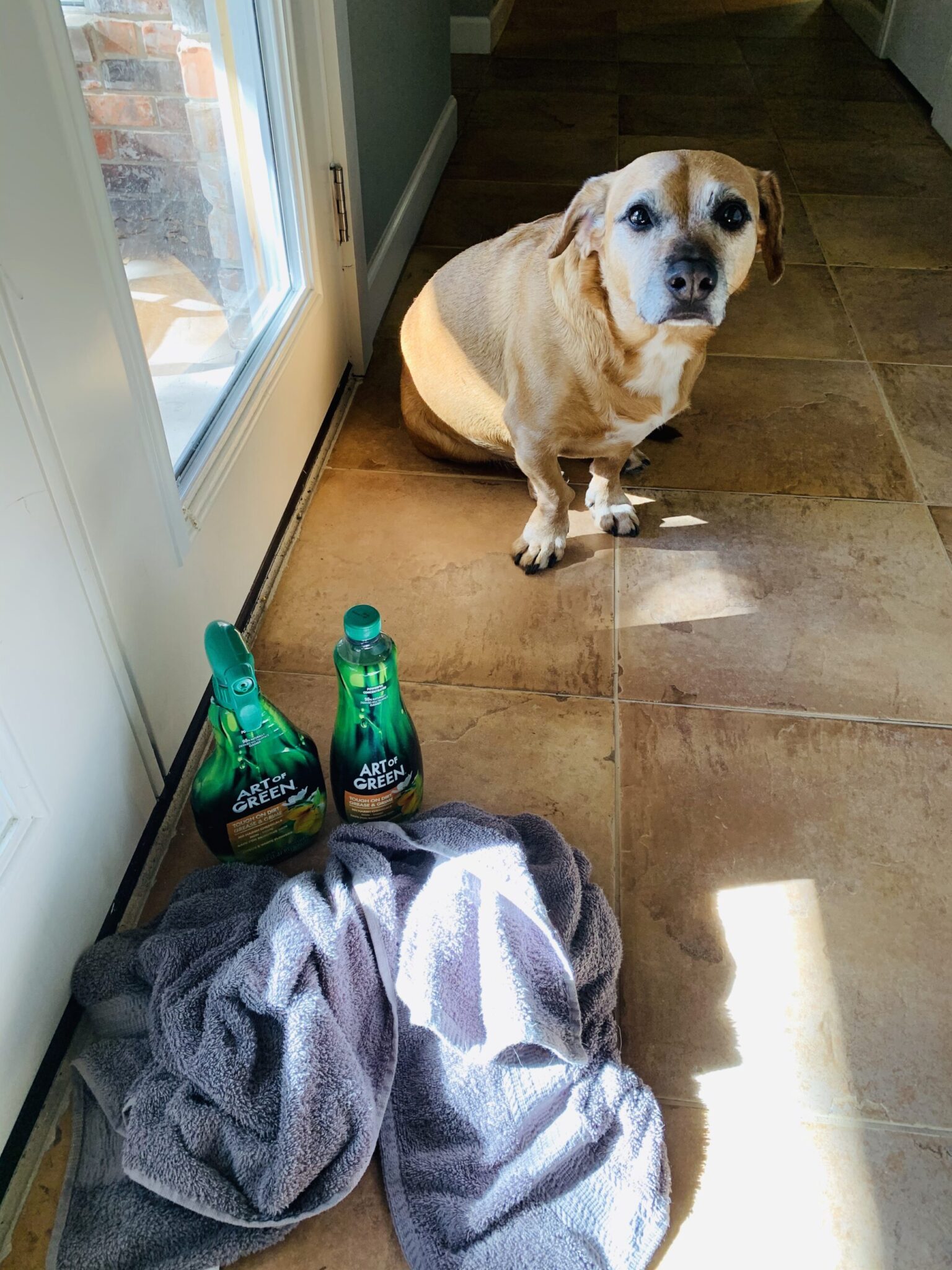 Here's what I love about Art of Green
Tough on dirt, grease and grime
Non-toxic formula
Not tested on animals
Hypoallergenic and dermatologically tested formula – safe for sensitive skin
Made with natural essential oils that provide a pleasant aroma
USDA-certified Bio-based product
Spray and Pourable Bottles made with 100% post-consumer recycled materials
Available in two scents: Lavender Eucalyptus and Citrus and White Flowers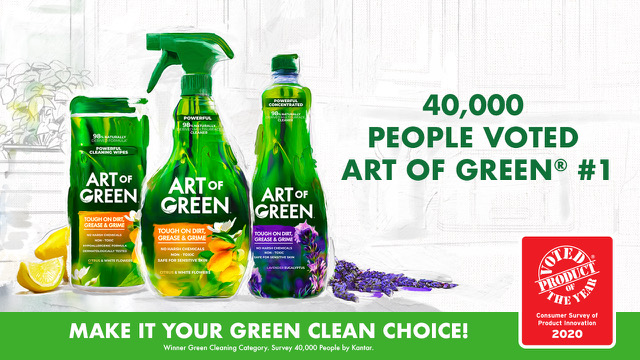 You're going to fall in love with it too.
You can find a store that carries Art of Green here.
And definitely keep an eye of out for it at HEB stores in Texas.
Go get some this week!!!!
Download this Green Cleaning Pet Care Printable
To help you better care for your pet's accessories and messes, we have a simple checklist that will help you manage it all.

Did You Know…
Art of Green was named a 2020 Product of the Year in the green cleaning category, chosen by 40,000 consumers.*
*Winner of Green Cleaning Category. Survey of 40,000 people by Kantar. You can read the official release here.
Here we all are….at the celebration and awards party!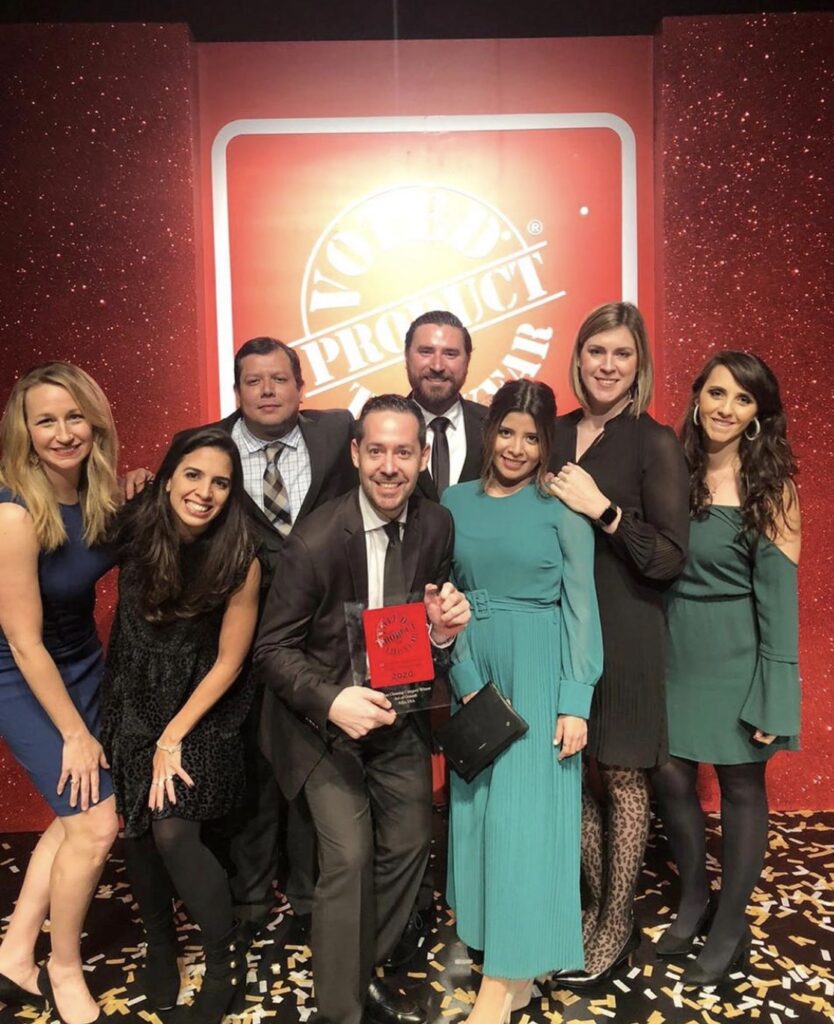 Disclaimer: This post is sponsored by Art of Green. Opinions and experience are my own.