So…..this was supposed to be an apple pie.
Well…I meant to make an apple pie.
But I didn't have 2 rolls of pie crust.
(I know I could have made it, but I was in a real time crunch.)
And you know what they say…
When life only gives you 1 pie crust, you make a crostata.
Oh wait…
That's not right, something about lemons…but whatever. You get it.
A crostata it had to be…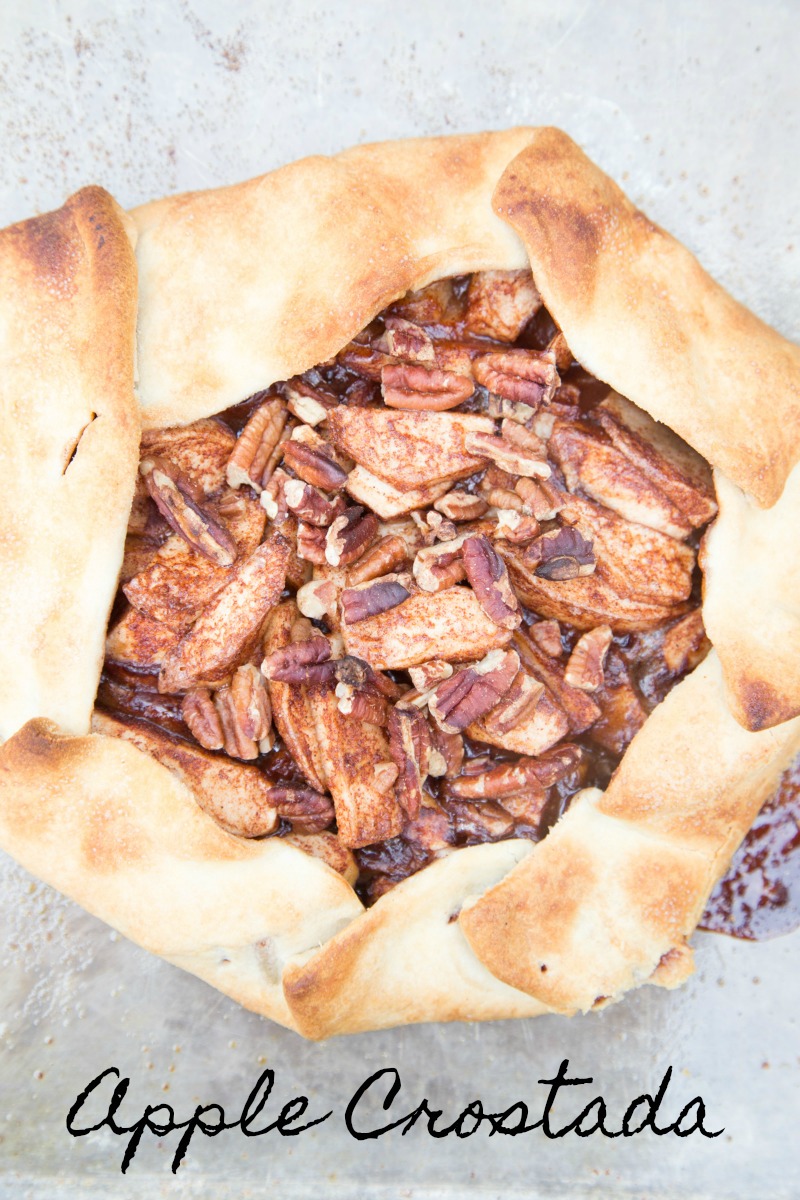 And one other thing that I love about crostatas… you don't have to worry and fuss about a "fancy" crust on top! No lattice, fluting, forking, pinching, etc. Just fold and wrap and brush a little egg wash and sprinkle a little sugar. So simple and so delicious!
Oh, and last thing…they bake way faster than a pie does 😉
Enjoy!
xo
Erin
Like a pie... but better?!
Ingredients
1

roll pie crust

(or 1 homemade pie crust)

1/2

cup

white sugar

1

Tbsp

cornstarch

1

tsp

cinnamon

1/2

tsp

allspice

Pinch of salt

4

medium

apples, peeled and thinly sliced

1

tsp

sugar, for sprinkling

1/4

cup

chopped pecans

Whipped cream, optional topping
Instructions
Preheat oven to 450. Lightly grease a rimmed baking dish with non-stick cooking spray.

Lay the pie crust flat in the center of the baking sheet.

In a mixing bowl, toss together the sugar, cornstarch, cinnamon, allspice and pinch of salt. Gently toss in the thinly sliced apples. Place the mixture into the middle of the pie crust.

Fold over the edges of the pie crust to "wrap the apples." Brush the top of the crust with water and sprinkle with 1 to 2 tsp sugar.

Bake in the preheated oven for 15 minutes. Add the chopped pecans and bake another 5 to 10 minutes.

Let cool and serve Apple Crostata with whipped cream topping.