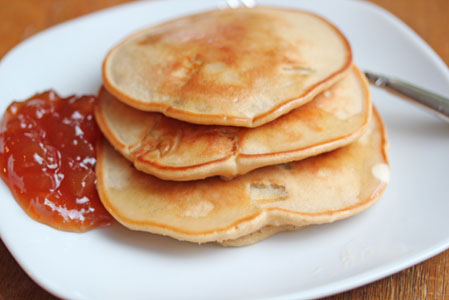 A few weeks ago, we had in informal family dinner with our cousins who had recently returned to the US from teaching in Latin America. Needless to say, we had lots to catch up on…comparing stories of life in a foreign country, discussing the different Spanish words, phrases and idioms for the different countries we'd lived in.
Anywho…my mom-in-law brought over some apple cider and we got so caught up in all the laughter and conversation that I forgot all about the cider that was in the fridge!
After all were gone, we were cleaning up and discovered the unopened cider…and I immediately started thinking…what else can I do with this, besides drink it?! An experiment was in order…I wonder what would happen if I used a little cider in place of some milk in a batch of pancakes…and maybe toss in a chopped apples for kicks and giggles.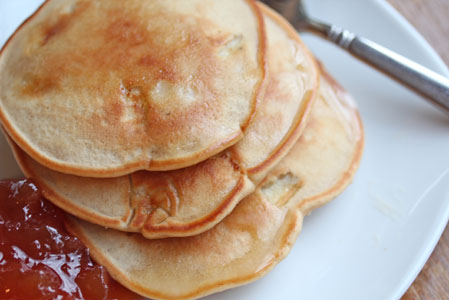 A wonder-fall brinner!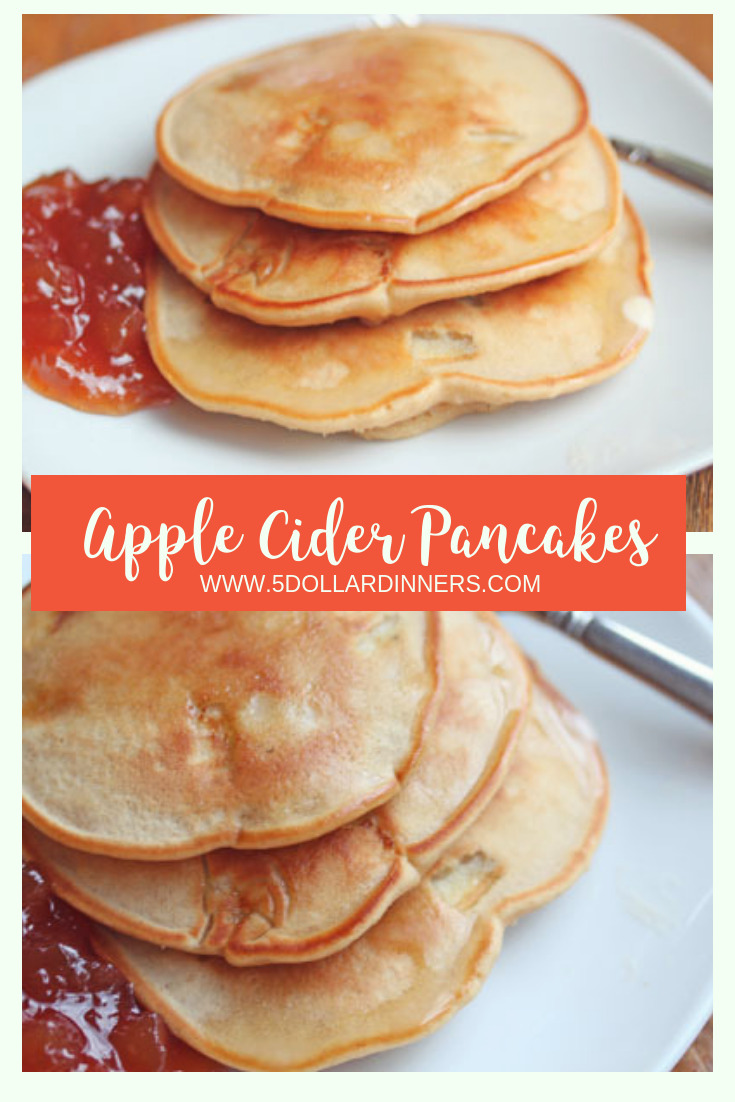 Level up your next pancake breakfast with these scrumptious Apple Cider Pancakes!
Ingredients
2 1/4

cups

flour

1

Tbsp

baking powder

1

tsp

homemade apple pie spice

1

tsp

salt

1

egg

1/4

cup

oil (you could use applesauce, but you'll need to spray the griddle well)

2/3

cup

milk

2/3

cup

cider

1

apple

peeled, cored and finely chopped
Instructions
In a large mixing bowl, whisk together the flour, baking powder, apple pie spice, and salt.

Stir in the egg, oil, milk and cider until smooth. Fold in the finely chopped apple.

Make pancakes on hot greased griddle.

Serve with maple syrup or Smucker's Orchard's Finest Cinnamon Apple jam.