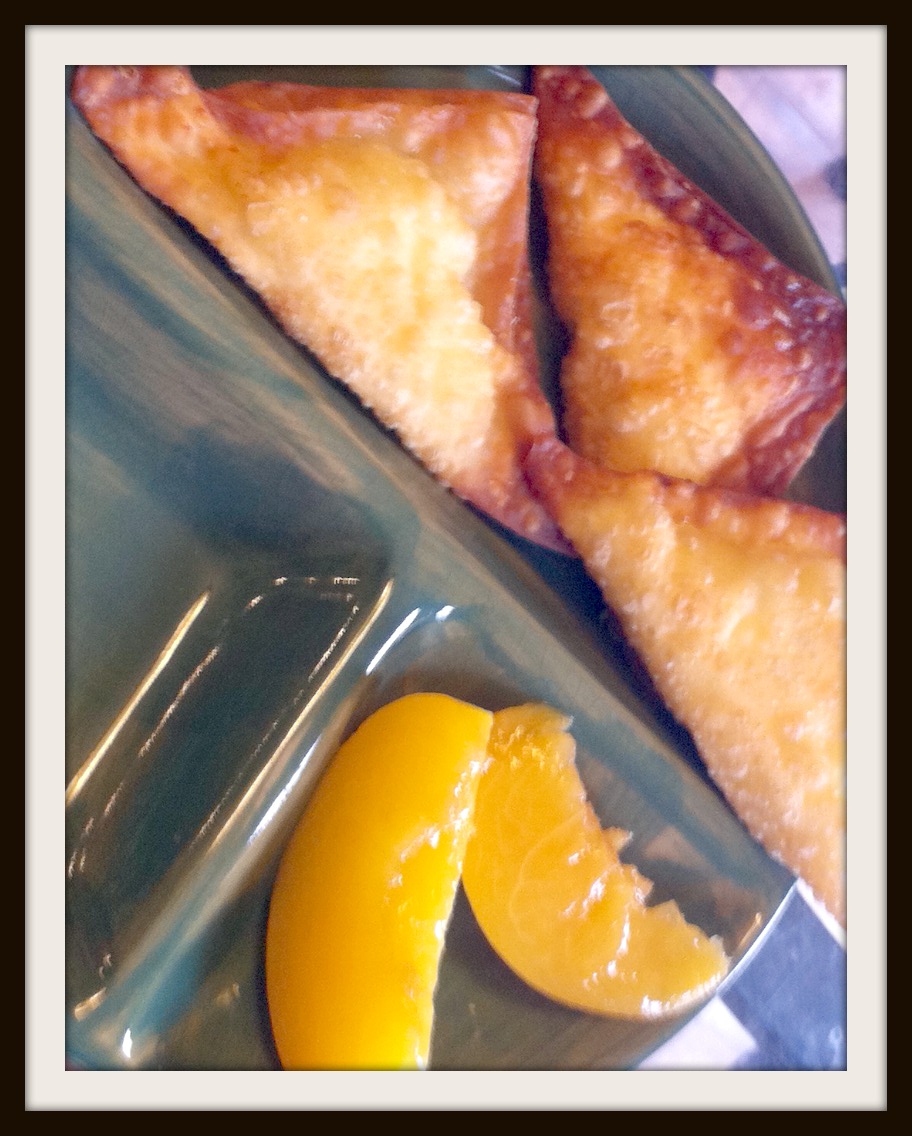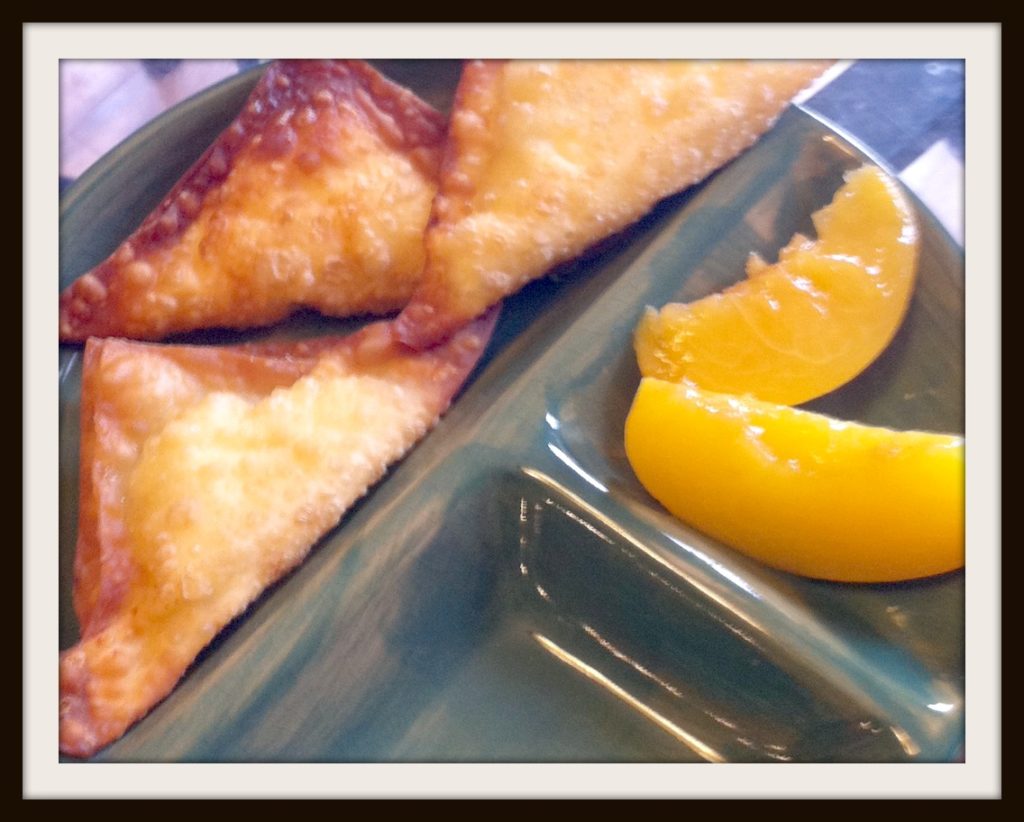 I finally did it! My 3rd attempt at making Tiropita (Greek for cheese pie) and it's finally good enough to compete for my taste buds with the Tiropita from our favorite Greek restaurant. I'm somewhat embarrassed of how happy that makes me.
The main thing I did differently this time was admit to myself that I completely stink at working with phyllo dough. It's hard to admit that though, so don't tell anyone. I used won ton wrappers and they turned out wonderfully delicious. This recipe made a ton of them, enough that I took some to my mom & grandma, and still had leftovers for us. When I reheated them the next day, I put them in the oven at 350 for about 10 minutes and they were great. They would be mushy if you tried to microwave them.
Tiropita is really filling, so I served it with peaches on the side. Also, I slightly went over $10.00 (which I hate to do) because only 1 of the cheeses was on sale and I didn't have any coupons. You can significantly lower the cost by planning ahead.
Angie's Tiropita

Yield – 10 servings

Preparation Time – 25 minutes

Cooking Time – 20 minutes

Ingredients

around 2/3 package of won ton wrappers
6 oz crumbled Feta Cheese
6 oz Ricotta Cheese
2 Eggs
1 tbsp Parsley
1 tbsp Olive Oil
1 1/2 cups Vegetable oil for frying

Directions

In a bowl, mix the cheeses, egg, parsley, and olive oil together throughly.
Place the vegetable oil in a pan on medium heat.
To make each tiropita, place 1 won ton wrapper on a plate. Add a tsp of your cheese mixture to the center. Dip your finger in water an run it along 2 sides of the wrapper. Fold the wrapper over the cheese to make a triangle, firmly pushing on the edges to seal it.
By the time you are done making the tiropita, the oil will be hot. Pan fry the triangles until golden brown. Depending on your pan size, you can fry 4 or 5 at a time.
Place the fried tiropita on paper towels to absorb the excess oil and serve them warm.

Cost $10.50