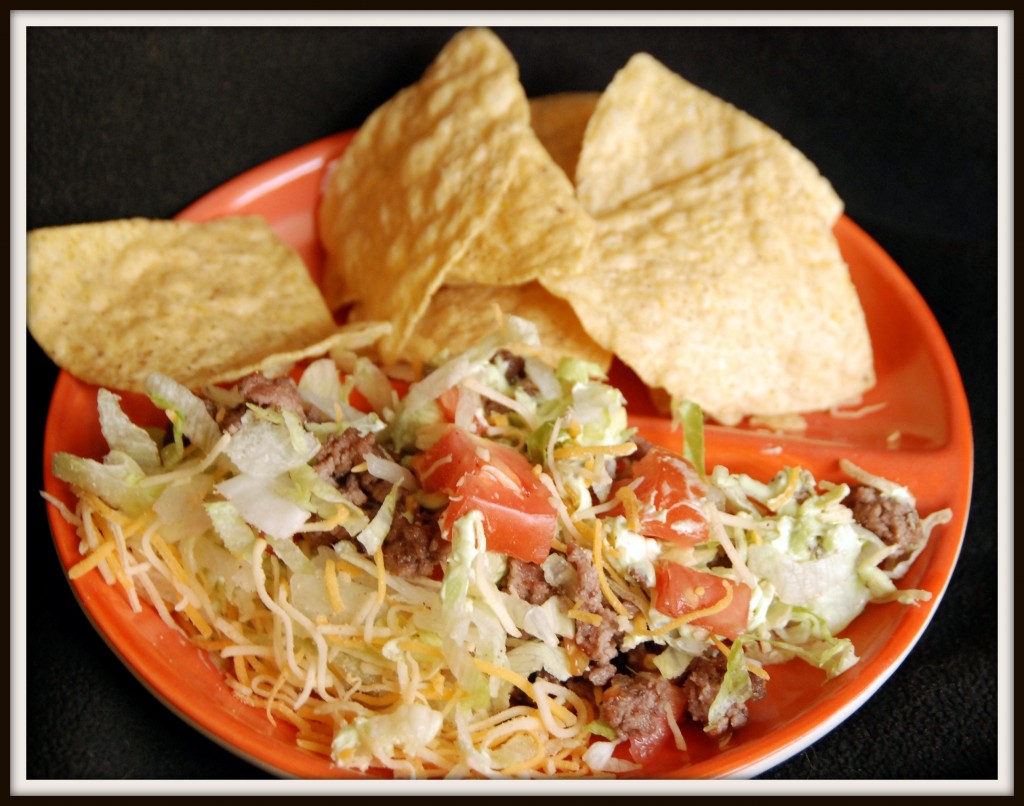 Hey kids! Who wants avocados for dinner? silence … silence…. sigh.
Hey kids! Who wants taco salad for dinner? ~ insert chorus of cheers here ~
Now that's more like it! Just don't get too nosey about those avocados lurking on the counter looking all guilty like they're about to jump in your food and be all healthy for you.
I don't know what priorities my kids have in determining which foods are weird, but if it's green, chances are it makes the cut. That's why I like dinners like taco salad, where I can just sneak things in. As an added bonus, it's quick & easy to make!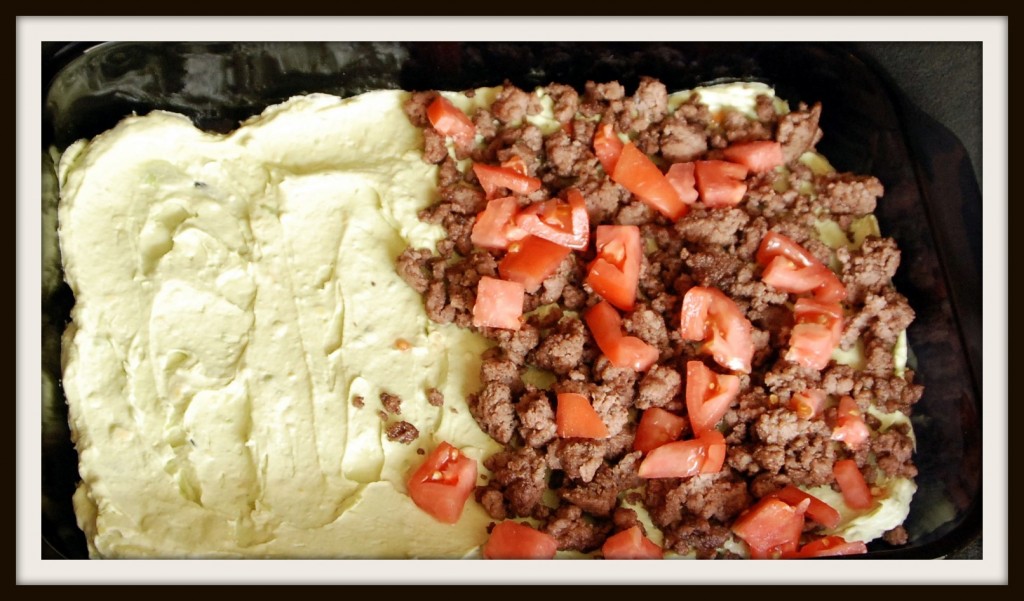 You just layer everything in a 9×13 pan and then dish out the servings! I think the kids like to eat it because they can scoop it up with chips. Eating differently is always fun. The baby even loves it, but she eats hers with a fork.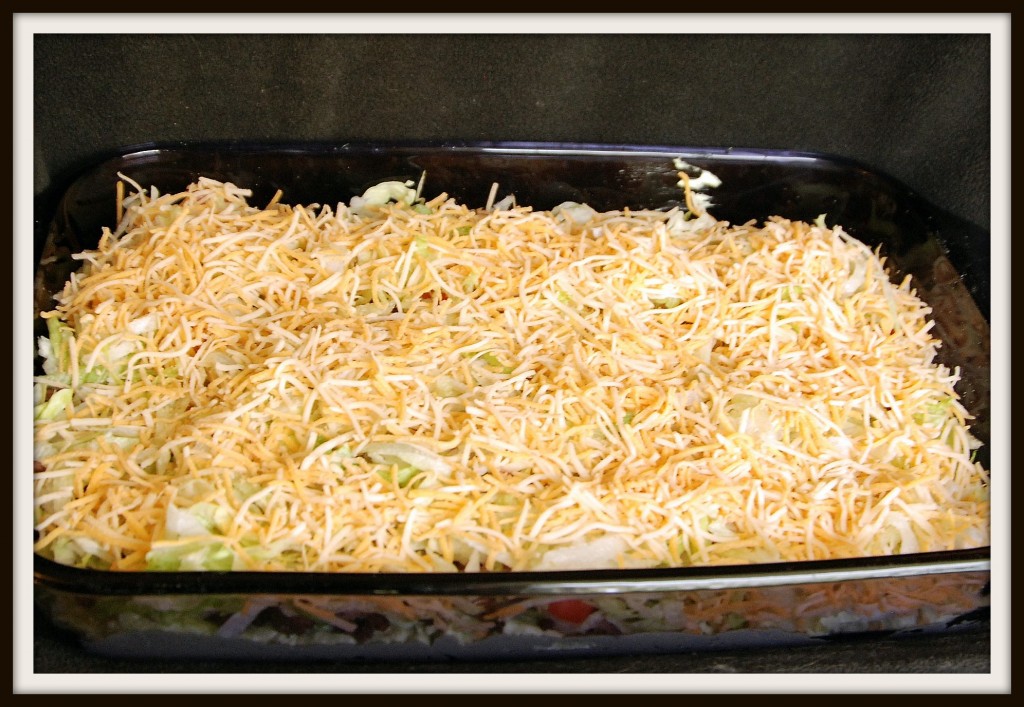 This is also a great "take along" dish to add to any party or get together. (That's actually how I found the recipe!) It's served cold, so no worries about heating it up.
Also, don't worry about leftovers. There won't be any.
What makes this a great summer dish is the vegetables are free from the garden, and I buy the hamburger in bulk; usually having it precooked, so prep time is actually much shorter. I do blend the avocados and cream cheese with a mixer so my kids don't see any tell tale avocado lumps, and also because then I get to lick the beaters.
Taco Salad Casserole

Yield – 8 servings

Preparation Time – 20 minutes

Cooking Time – 10 minutes

Ingredients

3 avocados
2 bricks of cream cheese, softened
1 or 2 tomatoes
1.5 pounds hamburger
4 cups lettuce
1 packet taco seasoning (or make your own Taco Seasoning!)
3 cups shredded cheddar cheese
Optional: taco sauce or salsa

Directions

Cook hamburger, add taco seasoning and let cool.
Blend avocados and cream cheese (as lumpy or as blended as you'd like) and then spoon into a 9×13 pan.
Layer all other ingredients on top, and serve with tortilla chips

Cost $8.25 (for 8!)