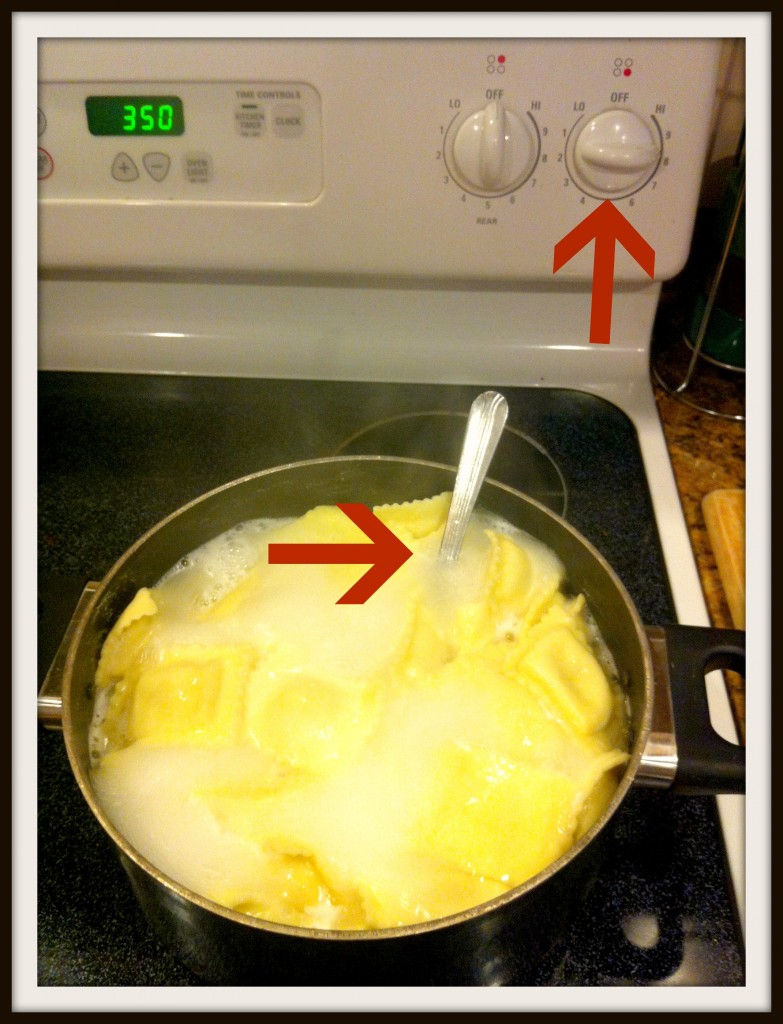 Everybody has little tricks they do to make their meal preparation a little easier. These are some of mine:
See that pot of boiling pasta?  It can boil at high temperatures and not boil over because I kept a metal spoon in it. The spoon does get hot, so don't grab it with your hands!
If you oversalt some soup, throw a peeled potato in to absorb the excess!
To clean vases and places where it's hard to stick your hand, fill it with water and drop in an alka-seltzer. Let the bubbles work for you!
A few drops of lemon juice added to boiling rice will keep the grains separate.
Never throw out leftover wine. Freeze it in ice cube trays for future sauces. (not that I would know what left overwine is! Ha.)
Deviled Eggs. (Or just hard boiled eggs). Some people really have problems with these. Try it my way (I'm sure it's not just 'mine') and let me know how it works for you:
The most important piece of this puzzle is to never use fresh eggs! Use the eggs that have been sitting in the fridge for awhile, or if you know in advance, buy the eggs a week before you need them.
Put them in a pot and put in enough water to cover them all. Bring to a rolling boil, and turn down heat a just a bit and boil for 7 minutes.
Transfer the eggs to a bowl of ice water. Let cool for 10 minutes.
Dump out the water, put a lid on the bowl and shake up the eggs! This loosens and cracks them all up.
Peel them under running cold water, starting with the larger end of the egg.
What are some of your favorite kitchen tricks and tips?