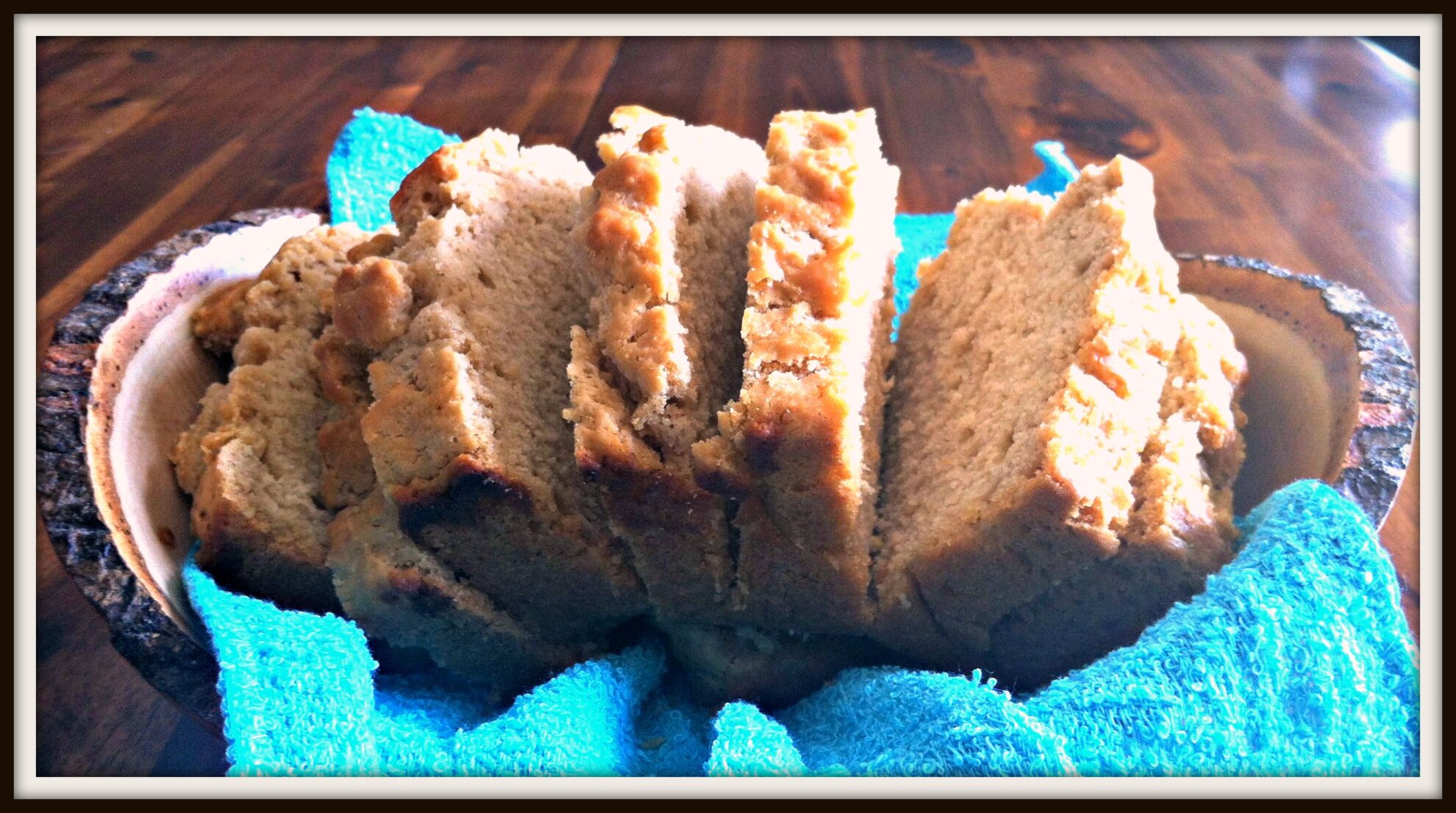 Sometimes a beer finds its way into my house. It's pretty rare because my husband will only drink one or two a month maximum, and I never developed a taste for it. When he does get a six pack, the leftovers just lurk in the refrigerator forever. Well, until recently! It turns out, that beer bread is fantastic and super easy to make!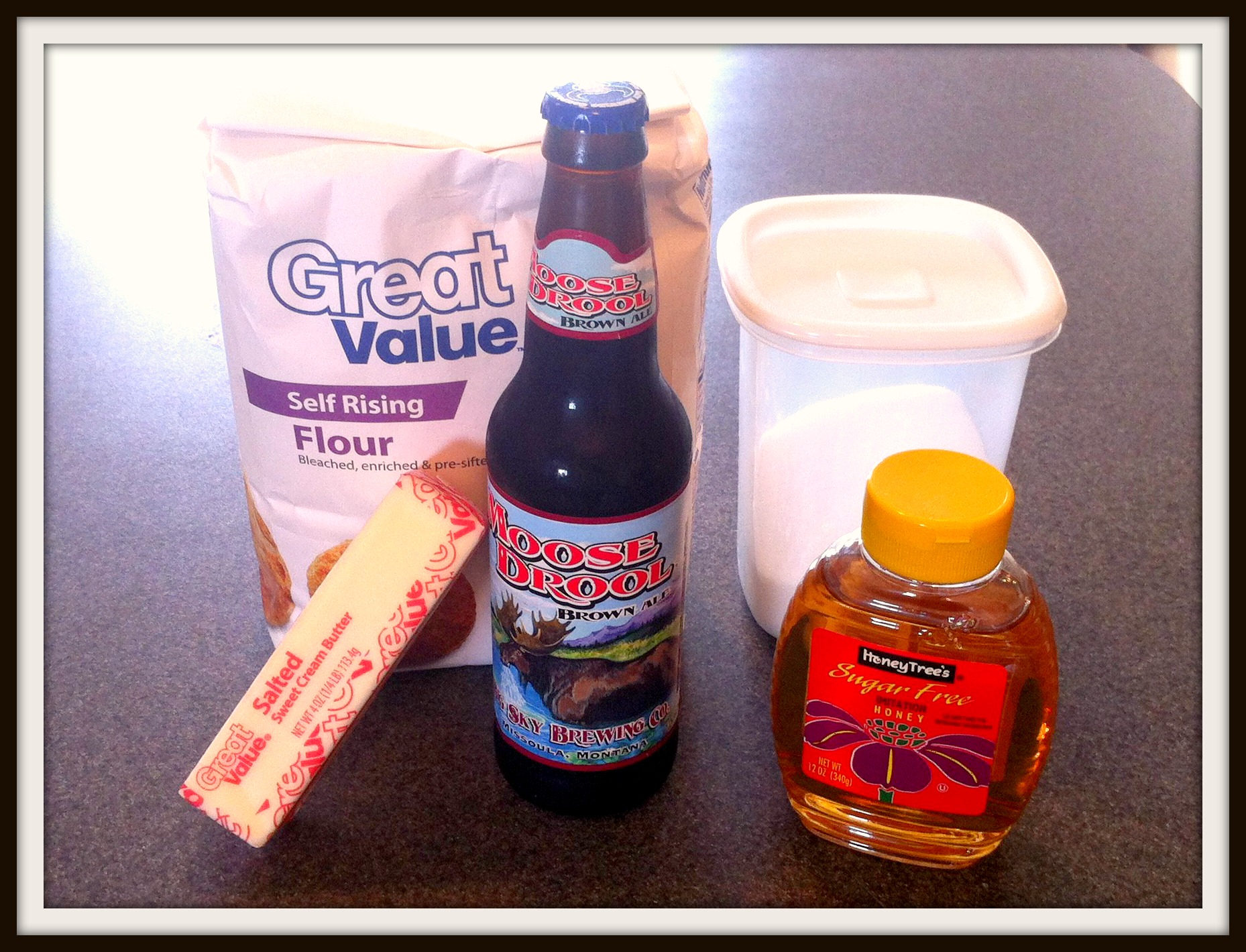 Beer Bread

Yield – 9 inch loaf

Preparation Time – 6 minutes

Cooking Time – 50 minutes

Ingredients

3 cups self rising flour
2 Tbsp sugar
3 Tbsp honey
12 oz. bottle of beer
1/2 stick of butter, melted

Directions

Combine all ingredients except butter in a bowl and mix well.
Pour half of the butter in a 9 in. loaf pan, add the bread mix, and top with the rest of the butter.
Bake at 350 for 50 minutes or until golden brown.