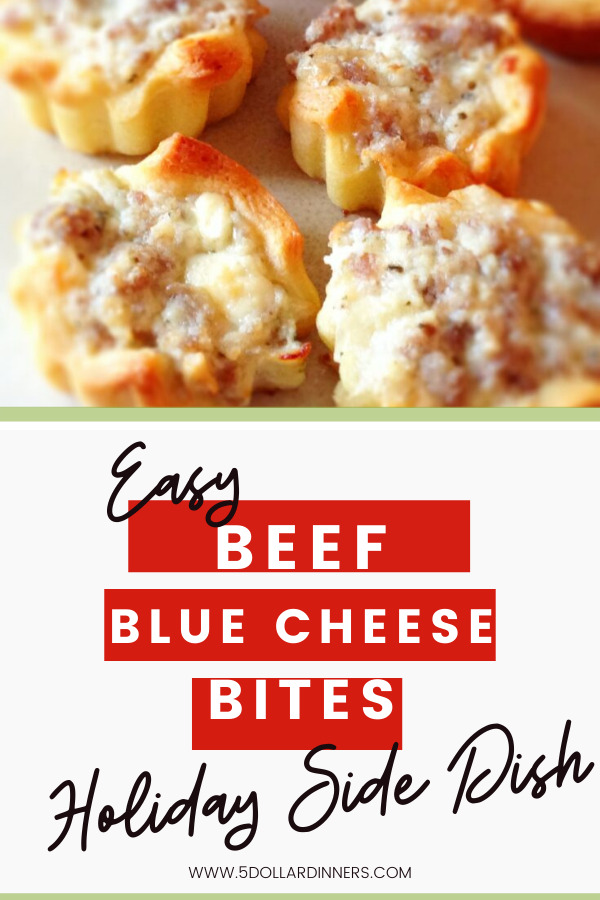 I love a nice tender steak topped with crumbled blue cheese. That got me thinking about how to make a recipe to get close to that flavor yet enjoyable for the kids and used what I had on hand. By the time I got it in the oven, I was really craving that meaty blue cheese flavor and crossing my fingers it was going to turn out like I wanted. I'm very happy to report that this is completely delicious. I made large ones with a regular muffin tin and smaller ones with a mini muffin tin. They were better as bite size sides or appetizers, but I wouldn't have complained to eat just those for dinner! The kids loved them, but I did have to call them muffins.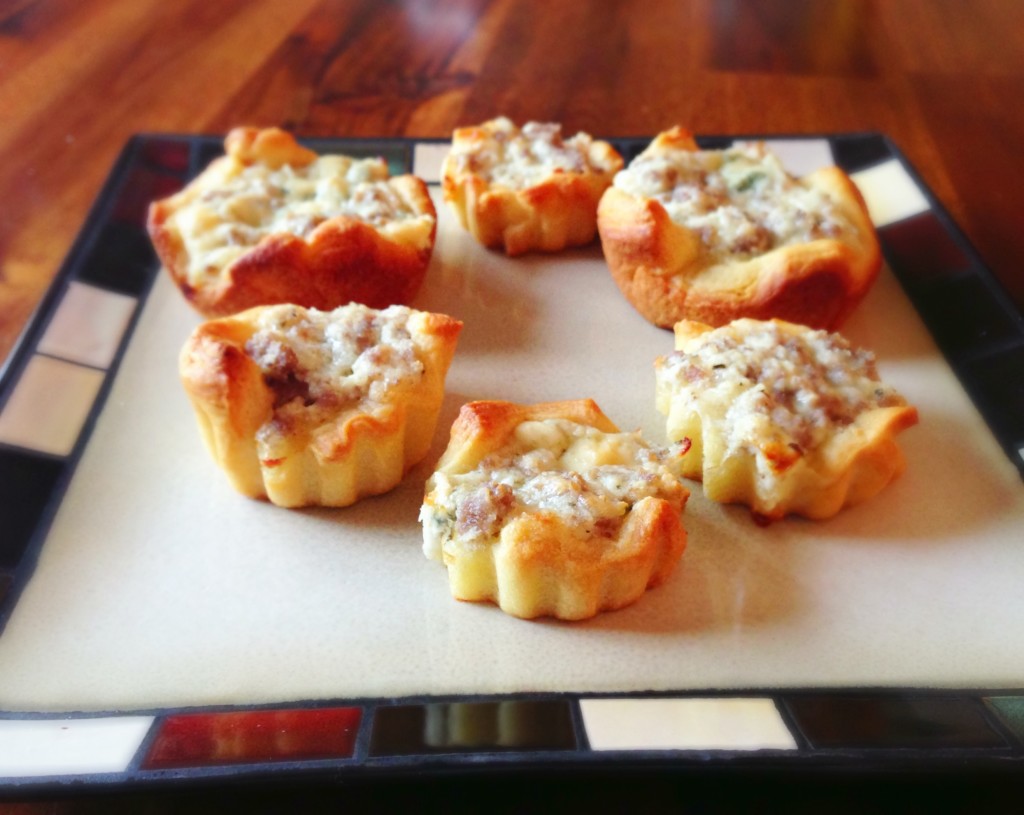 Tasty appetizer or side dish!
Ingredients
1

lb

ground beef

1/3

cup

Worcestershire sauce

4

cloves garlic, finely chopped

15

oz

Ricotta cheese

1

cup

shredded mozzarella cheese

2

Tbsp

dried basil

1

egg

pinch of salt

pinch of pepper

2

cans

crescent roll dough

1/3

cup

Blue Cheese
Instructions
Cook the hamburger with the Worcestershire sauce and garlic, drain & set aside.

Combine all other ingredients except the crescent rolls in a bowl and mix thoroughly.

Press the crescent rolls together to form squares and then pat to thin it out.

Cut out small squares with a knife to barely fit inside a greased mini muffin pan.

Add hamburger mixture to cheese mixture and stir, then place by tsp onto the dough in the muffin pan.

Place 2 or 3 Blue Cheese crumbles on top of each. (A little Blue Cheese goes a long way!)

Bake at 350 for 15-16 minutes (until browned).