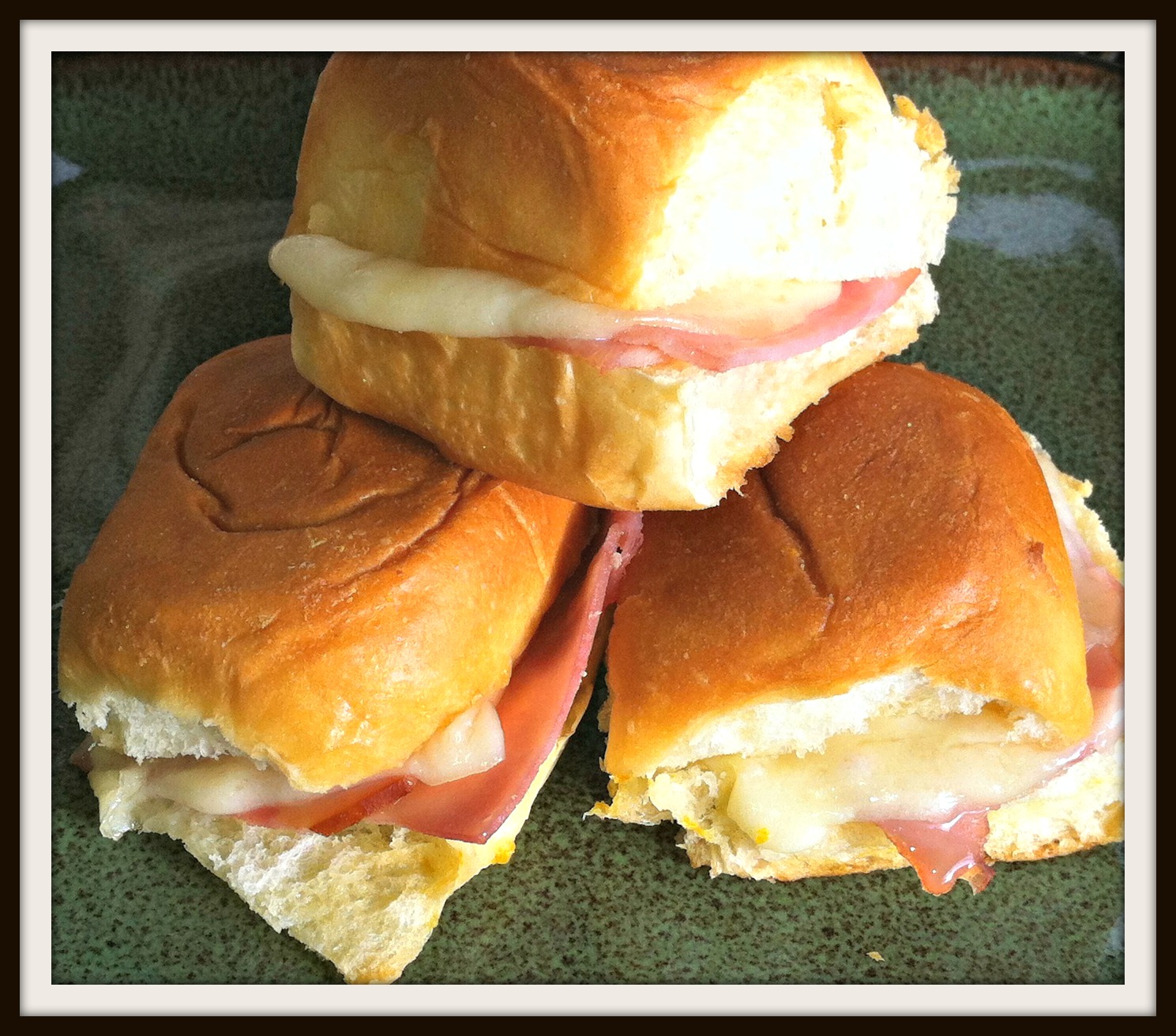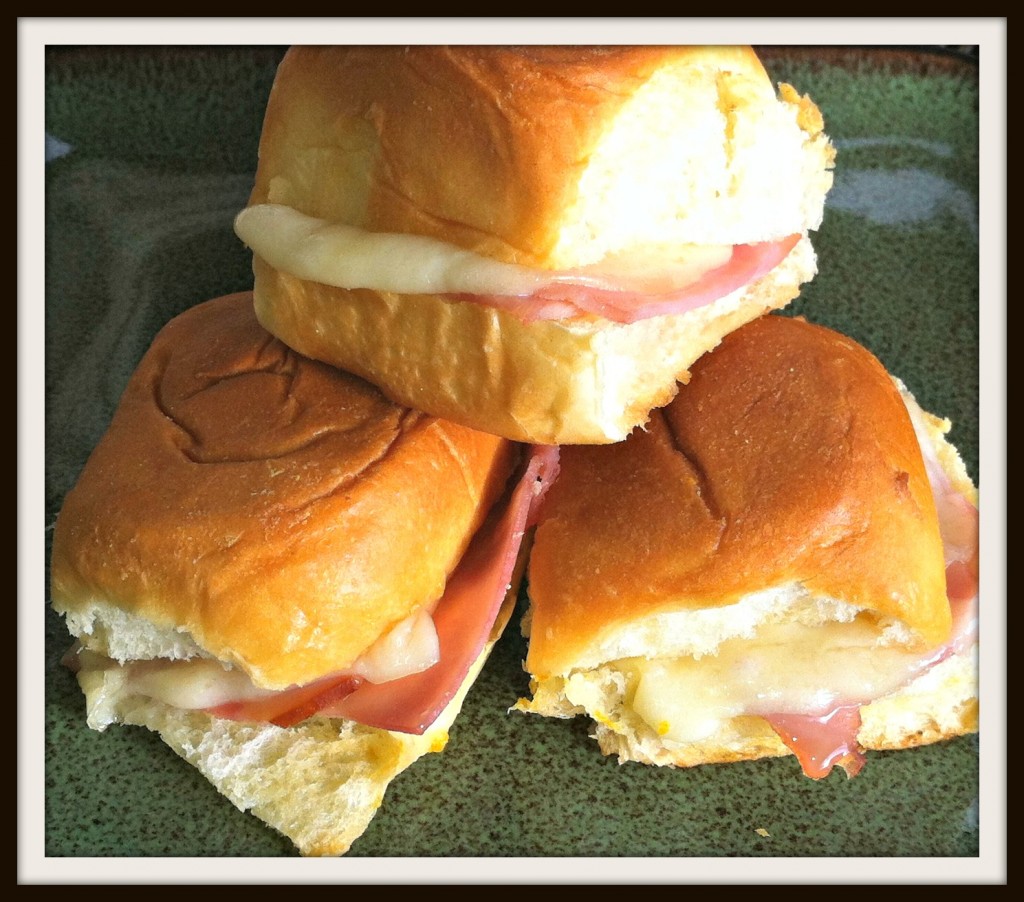 Woah Momma! How did I not know these sandwiches existed?? Has anyone else been living under the same rock as me? There are so many recipes for these sandwiches out there in the inter-webs, and they are all different. It's so customizable, it's awesome!
Use different meats! Use different cheeses! It's awesome! Am I a little too excited about sandwiches?
One of the best things about this recipe is that it's easy to double or triple depending on who you're feeding. It took me 3 tries to get this recipe just how I wanted it, you're welcome. Don't hesitate to change it up though. In some recipes I saw they added poppy seeds, etc. Also the meat & cheese variations are endless! I would love to know what you come up with! If you need to alter the marinade a little, I'll understand. (not that I spent hours coming up with the perfect one for you or anything) 😉 But, I really wouldn't change breads. The Hawaiian sweet rolls add so much to the flavor. I heart the flavor.
One of the times I was playing with this recipe we had friends over, so I made a ton. They are actually more filling than they look. I can barely eat 2. Most of the kids could only eat 1. Although my husband did eat 4. So, I'm not sure what to tell you about servings. Play with it.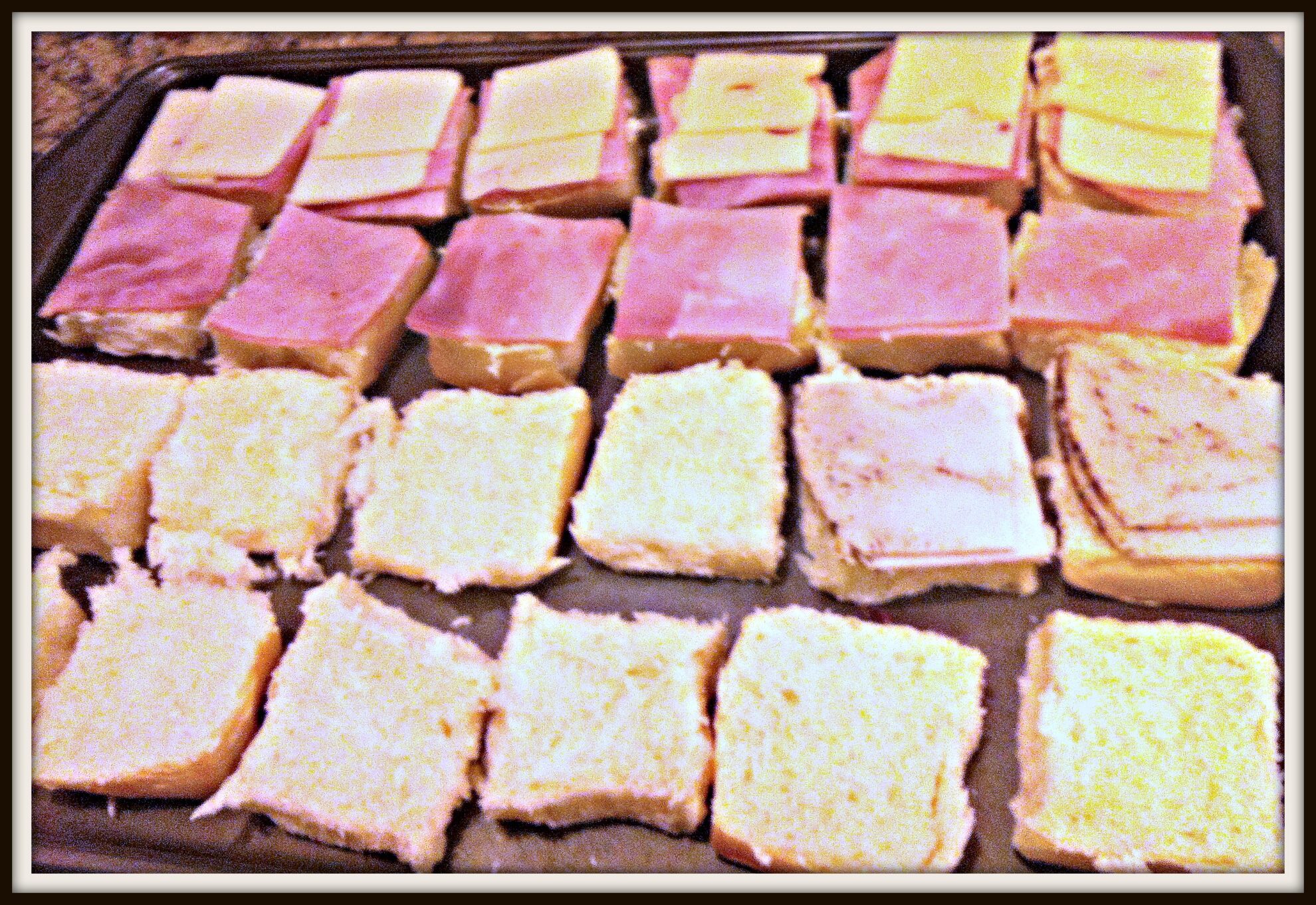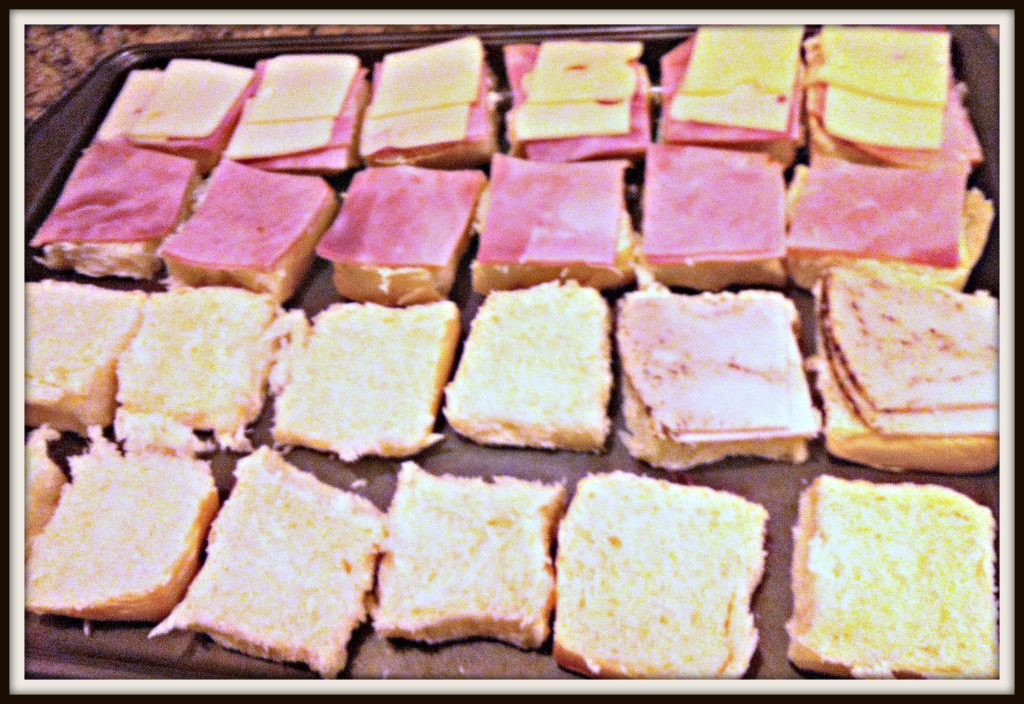 I think I need these in the fridge eternally to reheat whenever I want.
Angie's Baked Sammie Melts

Yield – 7 servings

Preparation Time – 10 minutes

Cooking Time – 13 minutes

Ingredients

1 package of King's Hawaiian Rolls
1/3 lb. good ham or turkey deli meat (one thin slice makes 3 sammies, just judge amount on thickness, thin meat use 2 layers, thicker use 1)
Swiss cheese, thinly sliced (I got 1/4 pound and I had a lot left over)
1/3 c. butter, melted
3 T. Worcestershire sauce
2 T. mustard
2 T. brown sugar
dash of onion powder
dash of garlic powder

Directions

Preheat the oven to 350 degrees.
Combine the last 6 ingredients and mix thoroughly.
Cut the rolls in half, baste them in the liquid ingredients and line the bottom of a baking pan with the bottoms of the rolls.
Layer the ham & turkey slices, then cheese and place the top half back on.
Pour the liquid ingredients over the top of the buns, drenching each one, but not enough that it pools in the bottom of the pan. Repeat, no pooling.
Either put in the oven or cover tightly and marinade anywhere from 4-24 hours. (if you choose to marinade and not cook immediately, I would skip step 1)
Bake for 13 minutes, or until cheese is melted and bun tops are a bit golden.

Cost $9.50