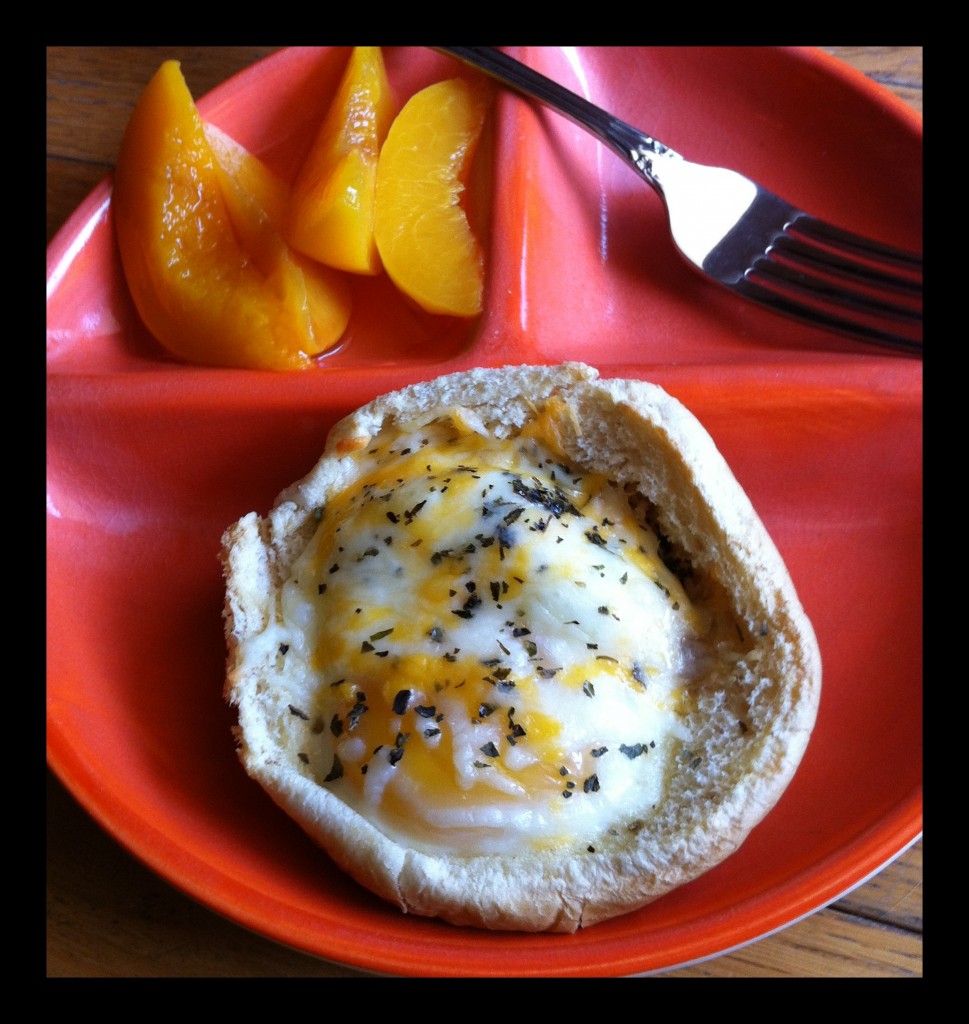 Some months there are too many days at the end of the money. Twice a year I try to take that time and make as many meals as I can out of the things in the pantry that never seemed to get touched. It makes for some interesting meal combinations, but wasted food is the most inexpensive food! For this egg basket meal, we happened to have some leftovers from a BBQ. It was great to use them up!
I found a package of hamburger buns. Not only did I save the bread I removed from the "bowl", I also saved the bottoms of the bun to use later in a breakfast casserole.
If you have any meat or veggies, add them to the bottom of the bowl before you put in the egg! Experiment with different types of bread and herbs/spices. There are so many different combinations for this super easy and delicious recipe!
Angie's Egg Baskets

Yield – 8 servings

Preparation Time – 10 minutes

Cooking Time – 10 minutes

Ingredients

8 tops of hamburger buns
8 eggs
8 tbs shredded cheddar cheese
chives
garlic powder
basil
parsley
salt & pepper

Directions

Remove the inside of the bun, making a bowl
Place the bowls on a cookie sheet
Crack 1 egg into each bowl and top with 1 tbs of cheese each
Add the remaining ingredients to taste
Bake for 10-12 minutes (depending on how soft/hard you like your eggs) at 400 degrees

Cost $5.00