A perfectly TANGY pasta dish…we ate this until we were stuffed! And there's a ton of pasta leftover too!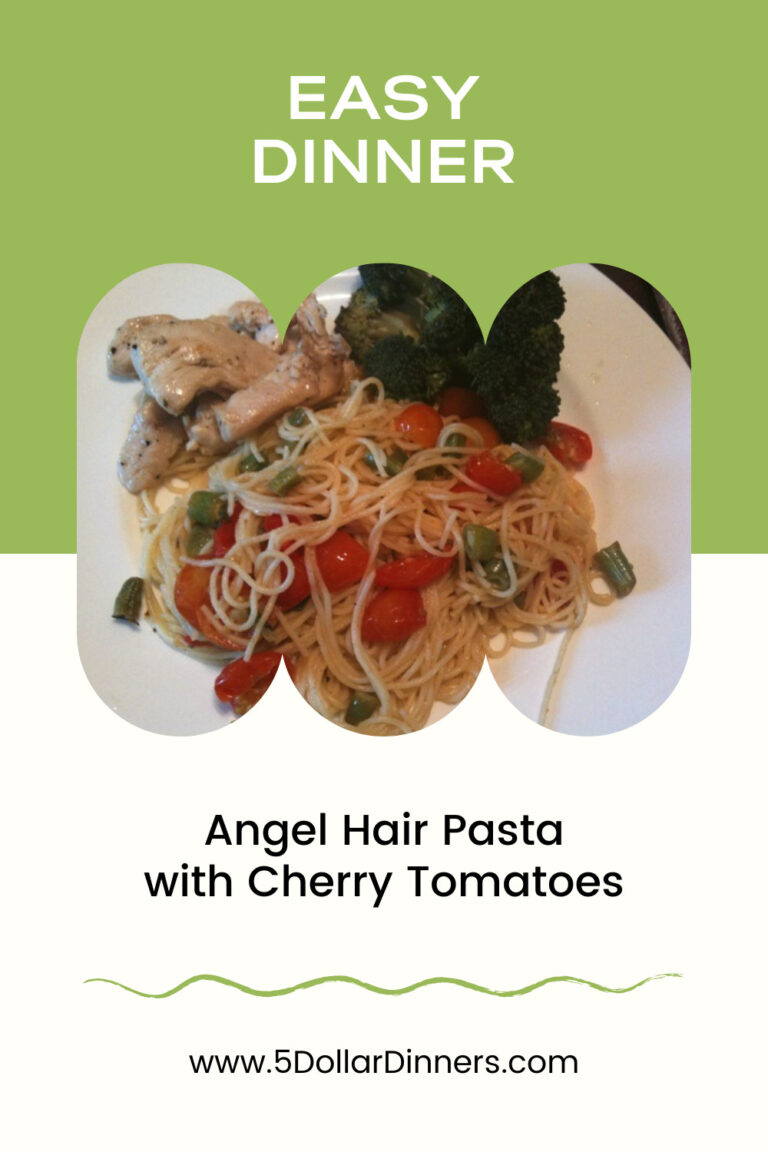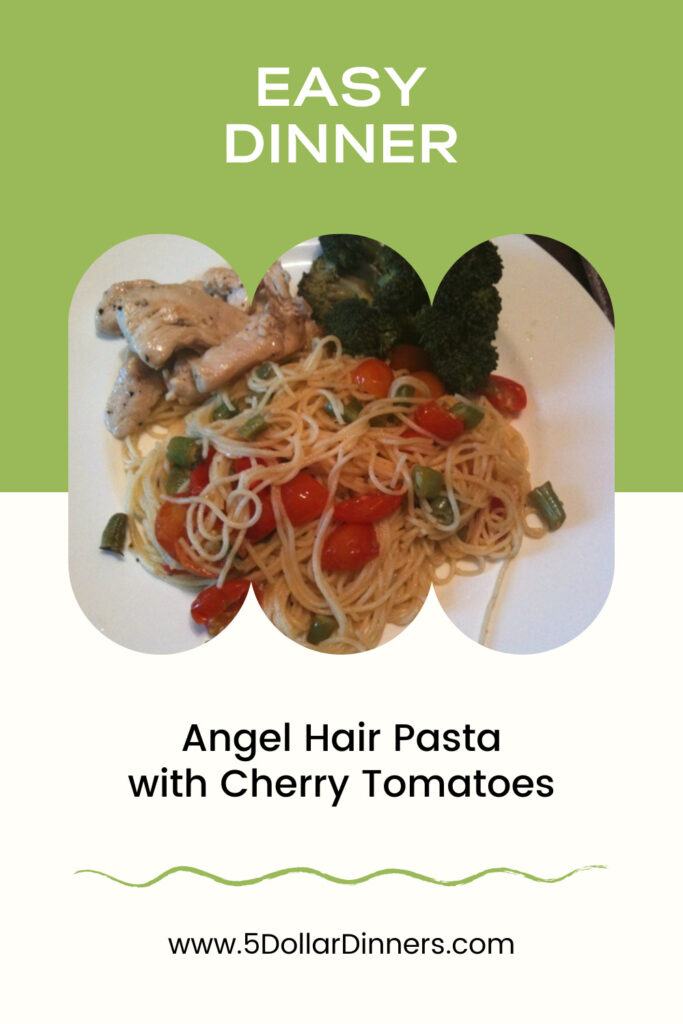 My camera battery needed a recharge, so this iphone photo and the below vlog will have to do! I'm *hoping* to do more vlogs from here on out!
Ingredients
1/4

cup

olive oil

1/2

tsp

salt and pepper, each

3

large

garlic cloves, crushed

1

pint

cherry tomatoes, halved

Handful of green beans, cut in tiny pieces

Handful of basil

1

lb.

angel hair pasta

2

split breast chickens, deboned

2

tsp

olive oil

Salt and pepper to taste

2

broccoli heads
Instructions
In large skillet, add 1/4 cup olive oil, salt, pepper, crushed garlic, halved cherry tomatoes, itty bitty green beans, and chopped basil. Saute over medium heat for8-10 minutes, or until skins start to peel away from tomatoes.

In large saucepan, cook angel hair pasta according to package instructions, while veggies are sizzling! Drain. Add to skillet with vegetables. (I only used about half of the pasta...half filled up my largest skillet...and we were still stuffed!)

Cut chicken breasts portion from the bones of the split chicken breasts, and cut into 1/2 inch wide strips. Save bones and use to make stock...soup season isn't too far off! Saute in 2 tsp olive oil with salt and pepper for 6-8 minutes, or until chicken is no longer pink in the middle. Mix in with the pasta and veggies or serve on the side.

Steam broccoli in stovetop steamer or in the microwave, covered with plastic wrap.

Serve Angel Hair with Cherry Tomatoes, Chicken with Steamed Broccoli.