Amazon's annual Prime Day deals are happening this month. They will begin at 3 pm EST on Monday, July 16th and run through Tuesday, July 17th. We anticipate a number of amazing deals and we will share them on our Prime Day Deals page, once they are posted.
This is basically Christmas in July for Amazon's Prime members!!!
But, in order to take advantage of all these great deals and savings and offers and credits, you MUST BE an Amazon Prime Member. 
Below are important things to do to prepare for Amazon's Prime Day.
1. Sign Up for Amazon Prime Account (if you don't have one. Skip this if you do!)
Prime is Amazon's annual membership program and it's loaded with all kinds of benefits. With a Prime membership, members receive:
30-Day Free Trial
Free 2-day Shipping
Prime Now access
Access to thousands of movies, music and books
Early access to Lightning Deals & Prime Day Deals
And MUCH MUCH more!
Tap below to get signed up!
2. Make a list of items you've had on your wishlist and be ready to hunt for those deals.
Here's a short list of items that were featured last year.
8-Qt. Instant Pot
Blendtec Blender
Ninja blender
Amazon's devices – Dot, Echo, Show
Dash buttons
23andme kits
Nintendo Switch
And much more!
They'll have inexpensive and expensive items on sale, so be on the lookout for everything on your list.
3. Set a reminder on Alexa. And ask Alexa to tell you the deals.
"Alexa, set an alarm for 3 pm EST on Monday, July 16th."
"Alexa, what are the top Prime Day deals today." 
Don't have an Alexa, get one here.
We have a few of the Alexa devices and we love them. The best is my youngest son trying to talk to Alexa and he says…
Alexa. (and waits….)
Alexa. (and waits more…)
ALEXA. (impatiently waiting now…)
Alexa…
Me: Bubba, you have to say her name AND ask or tell her something.
Alexa, what's the weather today?
4. Download the Amazon App.
Select items within the app and be notified of deals. You can also tap "Watching" on some items to get a notice too.
Amazon's Prime Day Deal Predictions
These are deals we anticipate seeing during the 36 hour deal frenzy!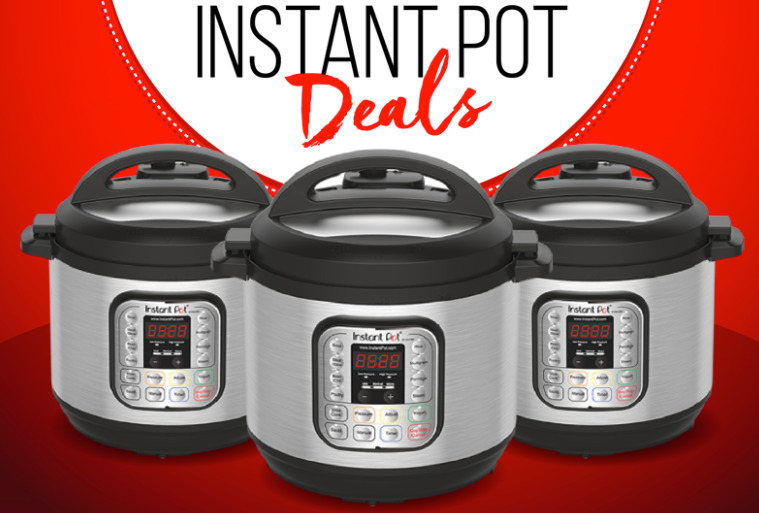 1. Instant Pot or Air Fryer – Trending Small Kitchen Appliance
For the past 4 deal rounds, Amazon has shared an Instant Pot or Air Fryer, and other trending small kitchen appliance and I anticipate we'll see more of that!
I also anticipate a number of other small kitchen appliance deals on more expensive items like Blendtec's or Vitamix.
2. Prime Pantry Deals
This deal is already live!
30-Day Free Trial
$10 off $40 order
3. Alexa Devices 
If you've been wanting to add to your Alexa device collection (like, a Dot in each bedroom because "Alexa, tell the kids to come down for dinner.")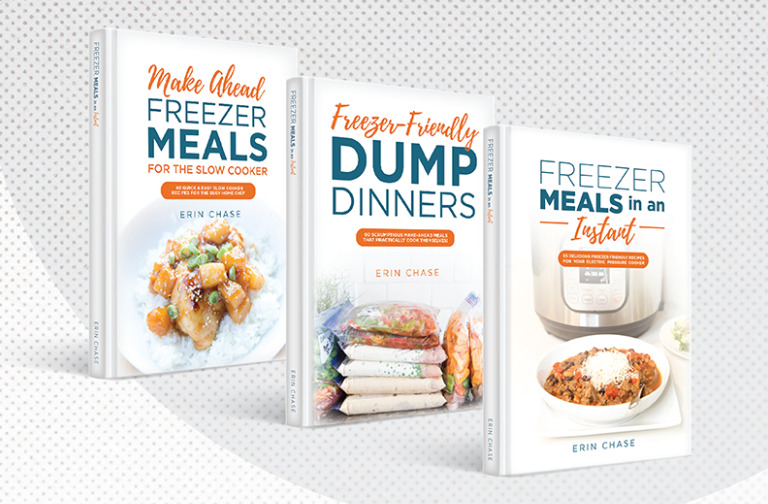 4. Printed Book Coupon Code
Based on last year's $5 off $15 coupon code for printed books (not Kindle), we anticipate the same this year. We have 3 new freezer meals cookbooks up on Amazon and you'll be able to save on those too! We will post on the blog if/when this is live!
5. Amazon Devices
Last year, Amazon rolled prices back on their devices like the Fire Tablet, Fire HD and Amazon TVs.
6. Amazon Services
Amazon's been rolling out a few different services options in the past year and I anticipate they will be marked down as well. From Amazon's Prime Wardrobe to House Cleaning to Appliance Installation, I predict these options will be reduced or have free trials options.
7. Amazon Fresh
Since the takeover of Whole Foods, Amazon has quickly and dramatically pushed out their fresh food and delivery services. And if you want to try it, they've got a sweet deal for you. (This one is already live too!)
Reminder…if you aren't a Prime member yet, you can sign up now for a 30-day free trial and you'll be able to take advantage of these sweet deals.
Tap below to sign up for Prime!
Prime Day Deals – LIVE NOW!!
Get $10 Coupon to Use During Prime Day, when you spend $10 at Whole Foods (in the days leading up to July 16-17th. Tap for details!)

Disclaimer: As an Amazon Associate, I earn commissions on qualifying purchases. Reviews, opinions are my own.