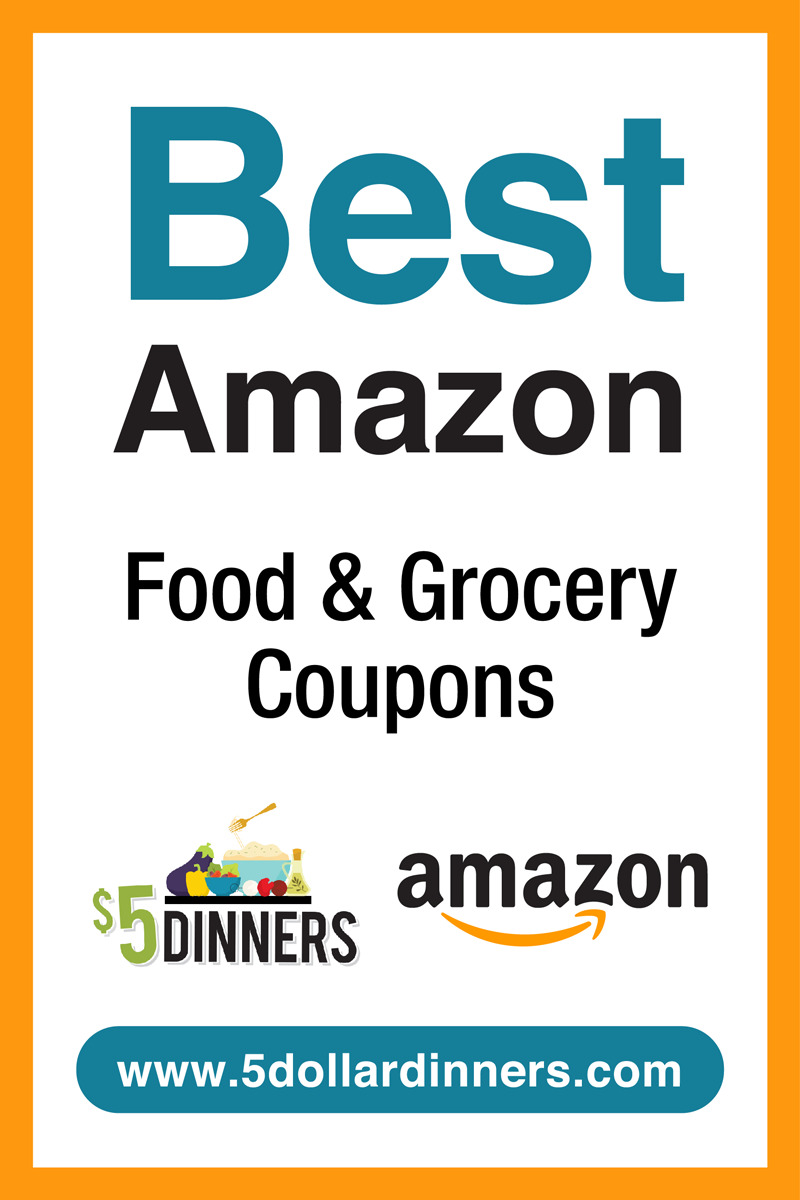 Did you know that you can clip coupons for Food & Grocery Items on Amazon?! Yep, sure can! And you can save a lot of money with them too. Add in the convenience and time-savings of having your stuff delivered to your door, and it all adds up to Amazon being a terrific addition to your arsenal of strategies to save your time and money.
There are thousands (yes, THOUSANDS!) of coupons available for food and grocery items, and LOTS of other categories! So many coupons! So many categories! SO, SO MANY! It's a good thing I'm sitting down to write this; looking at all these great coupons makes my head spin!
There are SO MANY, in fact, that it's easy to get overwhelmed by them all and lose your focus. Not to worry; I got you! Here's the scoop on how to find the current Amazon coupons that are the best fit for YOU and YOUR family: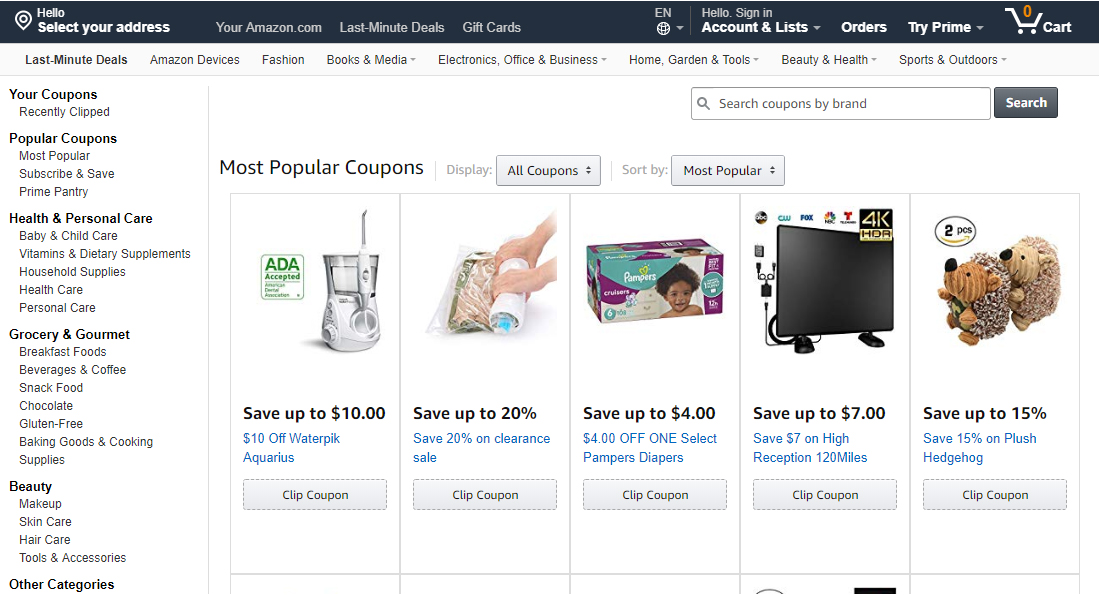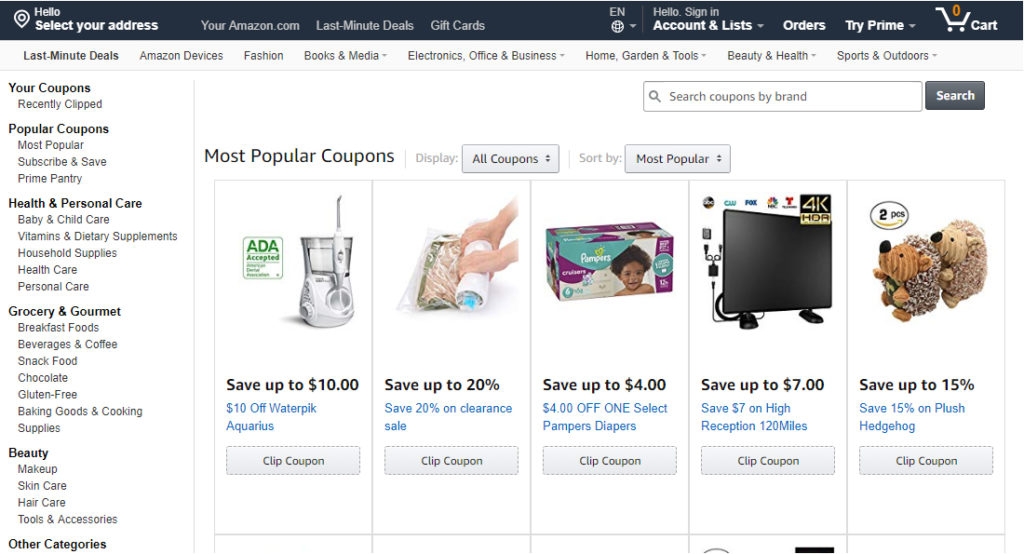 Once you're there, just select the category you're interested in – say, Grocery & Gourmet, for instance – and then select how you want those coupons sorted. You can choose Oldest, Expiring Soon, Most Popular and Discount Percentage. I like to sort by Discount Percentage to see the biggest savings first, and sometimes by Most Popular.

Then you just scroll the list and click on the coupons you want to use and add that item to your shopping cart. Easy as pie!
SEARCH COUPONS
And if you want to know if there's a current coupon for a specific product, that's easy to find out too!
In the same area of page, there's a search box:

Just type the name of the product you're looking for, and if there's a coupon available, it will show up in the results for you, saving you LOTS and LOTS of time and eyestrain over scrolling through the thousands of coupons and hoping to spot the one you're after!
Happy Coupon Clipping on Amazon!
Disclosure: This post contains affiliate links to products on Amazon. Thanks for supporting $5 Dinners.
Disclaimer: As an Amazon Associate, I earn commissions on qualifying purchases. Reviews, opinions are my own.