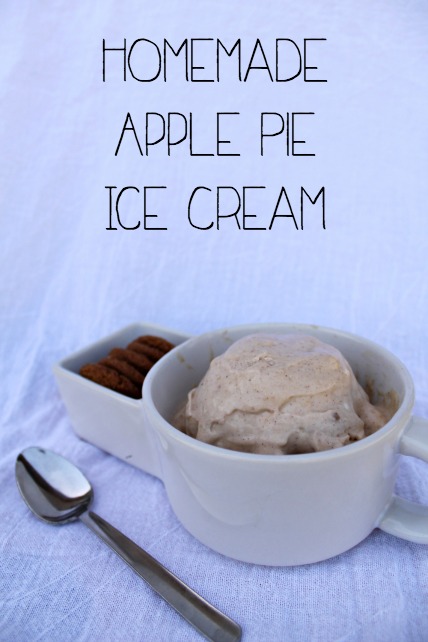 Apple pie. In ice cream form. With crushed ginger snaps on top.
Need I say more.
Adore this homemade ice cream. Not only do you get to control all of the ingredients you use, it just tastes that much better because you made it.
I've included directions for using an ice cream maker, as well as how you can make it without an ice cream maker.
The recipe, shall we…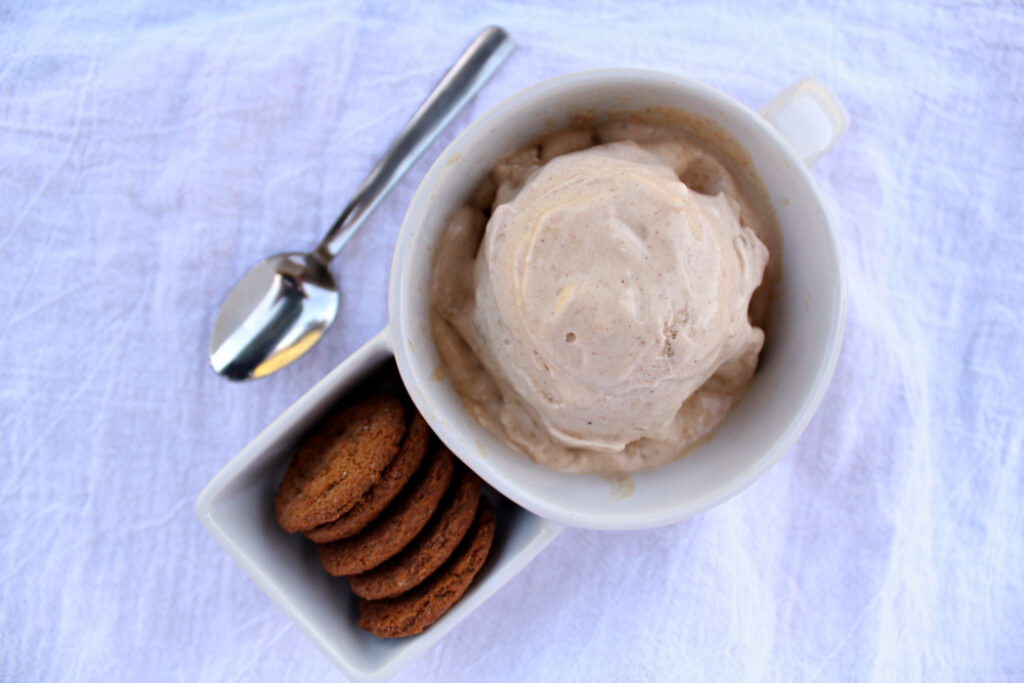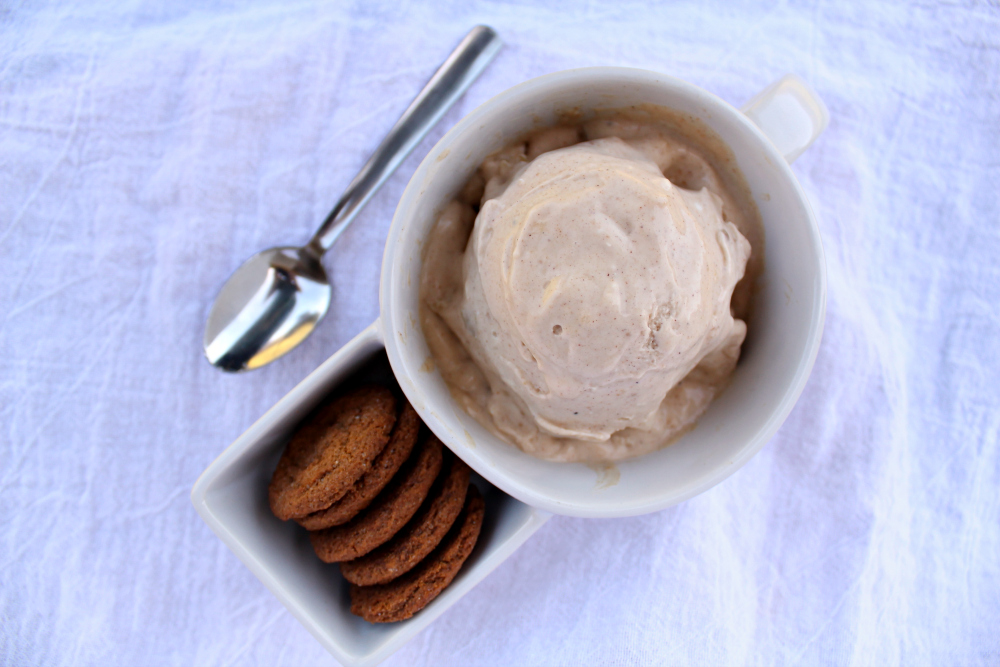 There is nothing better than this homemade ice cream!
Ingredients
1/3

cup

butter

1

small

Granny Smith apple, chopped

2/3

cup

sugar

1

cup

vanilla yogurt

8

oz

cream cheese

1

tsp

cinnamon

1/8

tsp

nutmeg

dash

ground cloves

1

cup

ginger snaps, crushed on top

(Annies makes yummy Gluten Free Ginger Snap Bunnies)
Instructions
In small saucepan, melt butter over medium low heat.

Add apples and cook for two minutes.

Stir in sugar and bring to a gentle boil over low heat. Gently boil for 2 minutes.

Remove from heat and allow to cool to room temperature.

In a blender, combine remaining ingredients until cream cheese is completely integrated with no small clumps left. Add apple mixture and pulse the blender twice.

If you have an ice cream maker, follow manufacturer directions to turn mixture into frozen version.

If you dont have an ice cream maker you can place the mixture into a freezer safe container and place in the freezer. Stir vigorously every 30 minutes. Make sure to scrape the sides and smooth the entire mixture breaking up any ice chunks. Continue checking and stirring every 30 minutes until almost frozen throughout. This should take about two hours.

Serve Apple Pie Ice Cream with crushed ginger snap cookies, as the perfect Fall dessert!