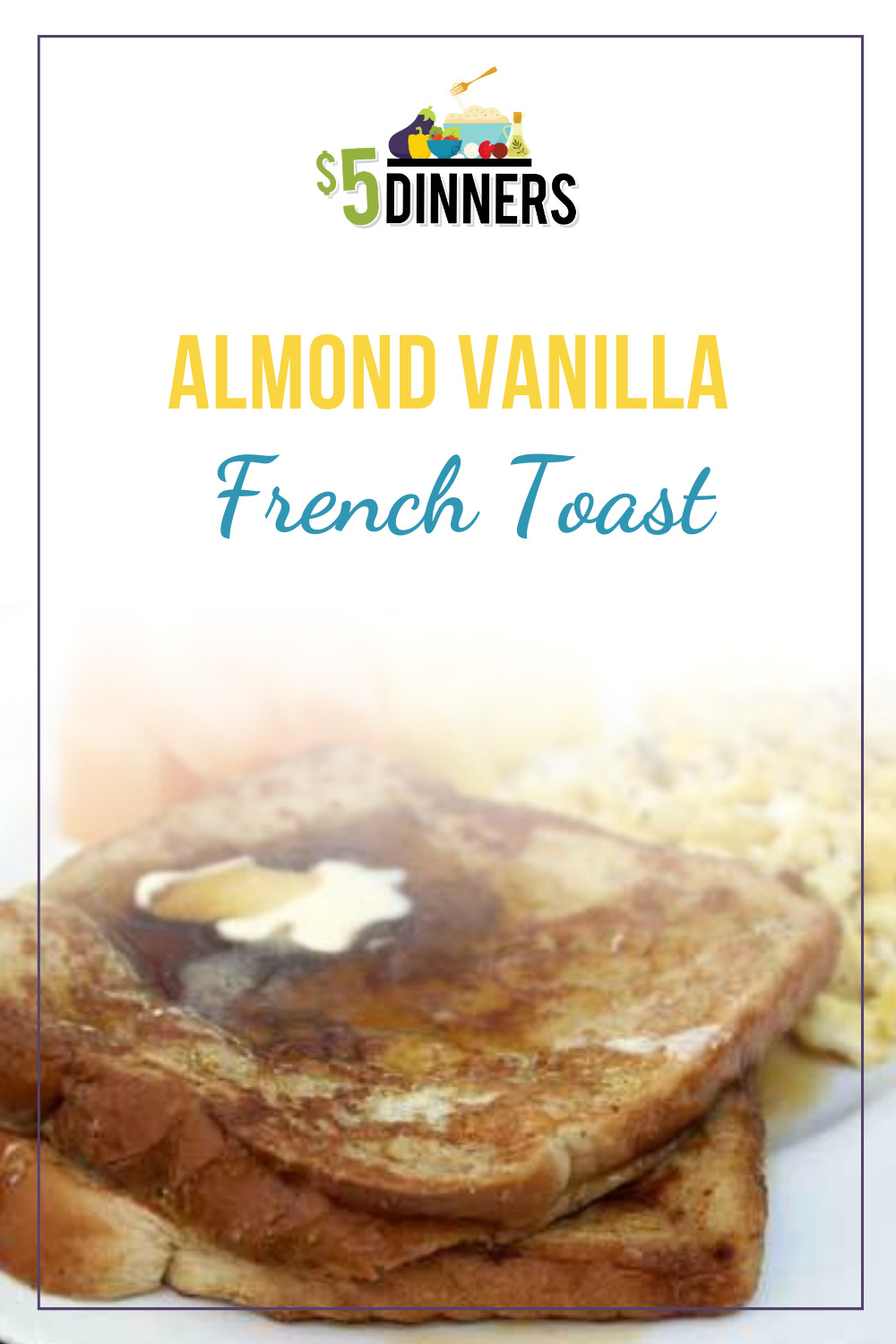 This was one of those dinners that, well, evolved, as I was working on it. I had all intentions of just making your basic french toast. But then I opened the baking cabinet to add a touch of vanilla to the eggs and milk. And the bag of almonds practically fell off the shelf. And nothing goes better with vanilla than almonds.
So…I ground them up, added them to the eggs/milk and that's that.
And just to show you what it looks like on the counter when I'm dreaming up new recipes. It's high tech, really.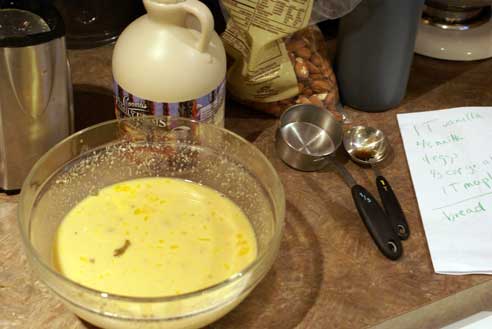 Scrap paper and a broken green crayon! Glamorous, huh?!?
Level up your next brunch with this recipe!
Ingredients
4

eggs

2/3

cup

milk

I used rice milk to keep them dairy free.

1

Tbsp

maple syrup

1

Tbsp

vanilla

1/3

cup

ground almonds

12

slices

bread

8

eggs, scrambled

Salt and pepper, to taste

1/2

pineapple, diced

1/4

cantaloupe, diced
Instructions
In mixing bowl, whisk eggs, milk, maple syrup, vanilla and ground almonds.

Dip bread into mixture.Note: Be sure to stir up the mixture before dipping each bread, as the almonds will sink between dippings! Stir it up so that each slice will have a nice almond-y flavor!!!

Place double dipped bread slices onto griddle. I set my griddle at 300.

Cook to perfection.

Scramble eggs. Cut pineapple and cantaloupe.

Serve Almond Vanilla French Toast with Scrambled Eggs and Fruit.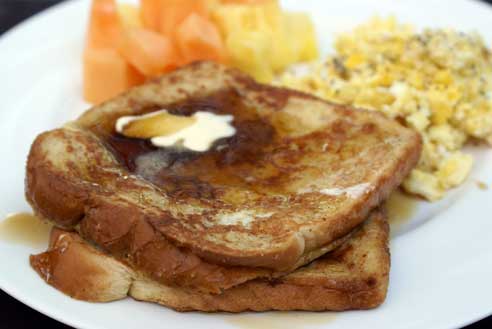 Cost $4.00
**Note: I actually made this a few weekends ago and saved it to post after baby was born!