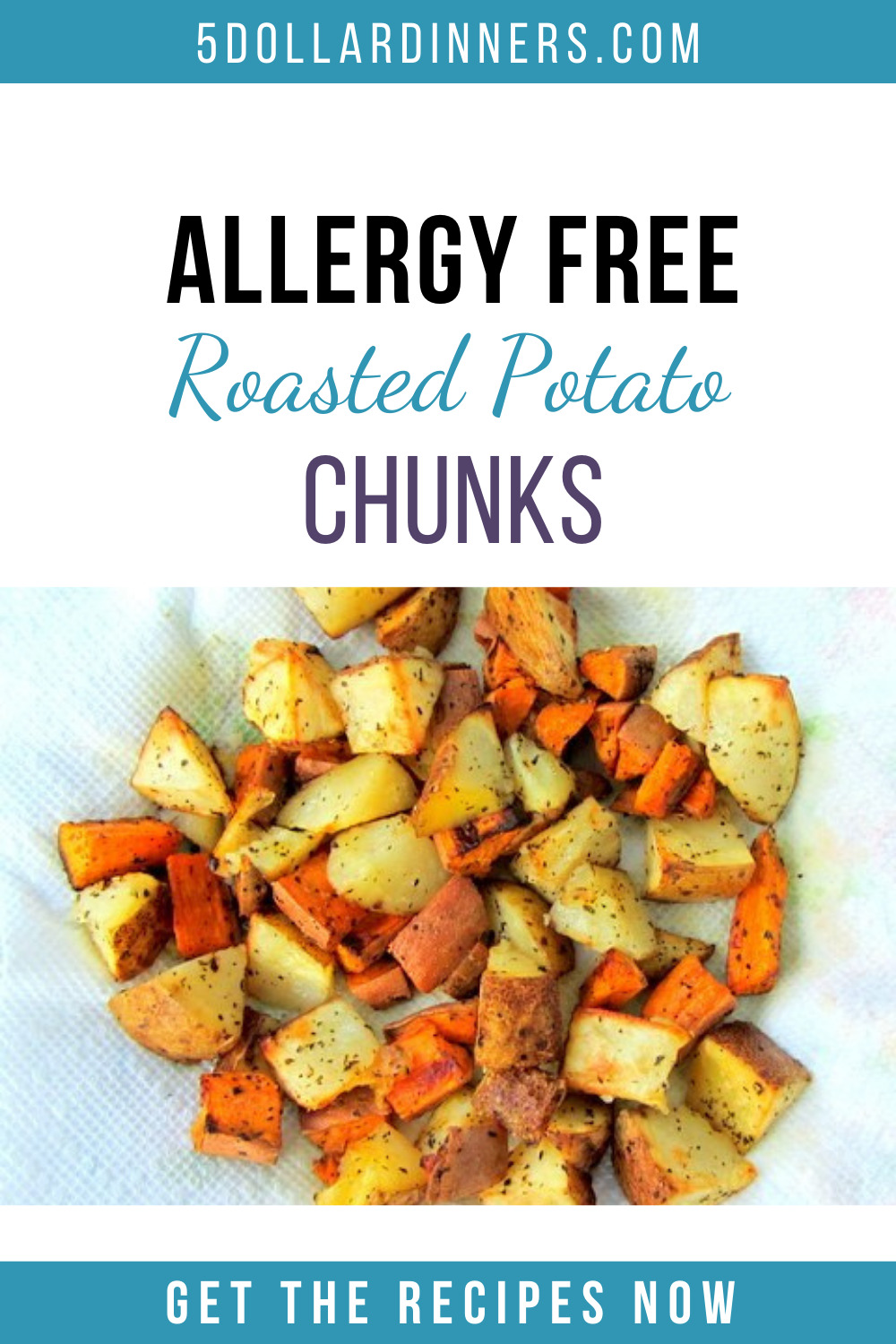 This is such a fantastic, remarkably simple side dish free of just about everything. It's perfect for a very restricted diet!
This recipe yields 2-3 servings, so feel free to double it and put the potatoes in a 13×9 rather than the suggested 8×8.
These are the PERFECT side dish!

Ingredients

1

medium sweet potato

chopped into 1 inch pieces

1

large russet potato

also chopped into 1 inch pieces

olive oil to coat

generous salt

pepper to taste

dried basil

Instructions

Preheat oven to 425 F.

Place potato chunks in an even layer in 8x8 baking pan.

Drizzle potatoes with olive oil and toss to coat

Sprinkle in plenty of salt, pepper to taste, and basil and give them another toss.

Bake for 30 minutes until easily pierced with a fork.