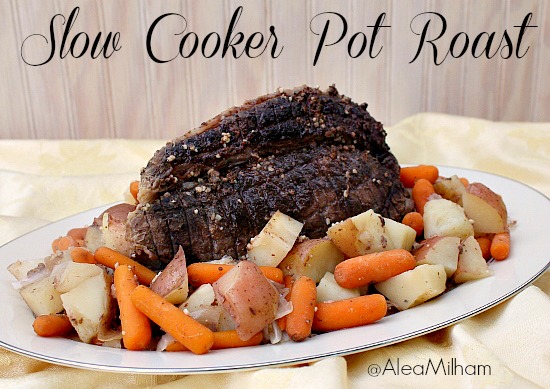 We have been alternating between high temperatures and flash floods. Every time it rains, I want comfort foods like pot roast and potatoes. But it is so hot that I don't want to turn on the oven.
My slow cooker once again came to my rescue! I love that is allows me to cook family favorites without heating up the house.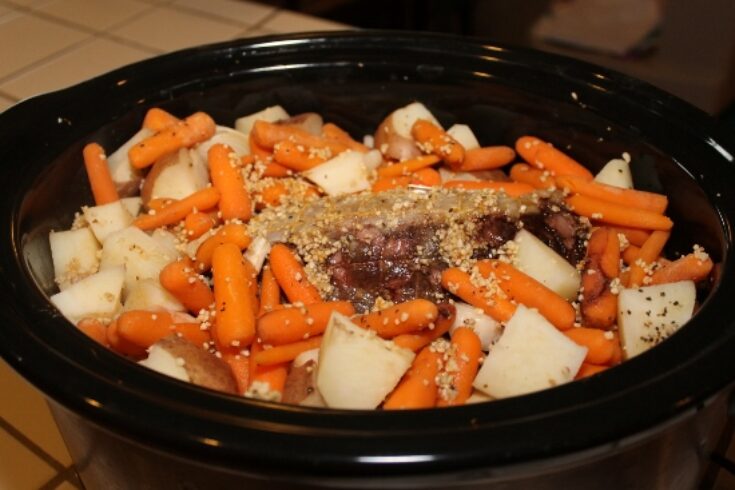 When I make my pot roast, I put the vegetables around the roast, rather than under it. I like a little bite to my vegetables and this keeps them from becoming too mushy. I just rotate the vegetables every 2 -3 hours, so they cook more evenly. If you don't rotate them the veggies on bottom tend to become too soft and the ones on top are a little too firm.
Ingredients
2

lb.

beef roast

2

cups

beef broth

1 pound carrots, peeled and chopped

1 pound potatoes, washed and chopped

1 onion, coarsely chopped

4 -6 cloves garlic, minced

1 teaspoon seasoned salt (homemade seasoned salt recipe)

coarse ground pepper
Instructions
Place a little broth in the bottom of the slow cooker. then place the roast in the slow cooker.

Place the carrots, potatoes, and onions around the roast.

Pour the rest of the broth over the meat and veggies.

Sprinkle the garlic and spices over the roast and veggies.

Cook on lowfor 7 - 8 hours. Every couple hours, I rotate the vegetables so they cook more evenly.