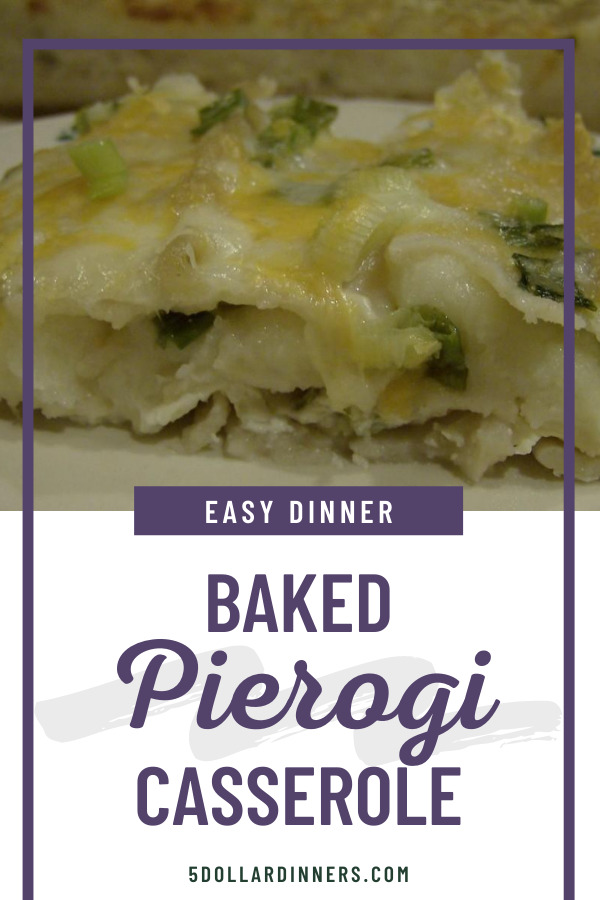 It won't be long before we are rolling in Thanksgiving leftovers.
I enjoy the opportunity to create "encore meals" from the leftovers. One of my favorite ways to use leftover mashed potatoes is in pierogi casserole. This goes together quickly and can easily be altered to suit your family's preferences. My children prefer milder cheeses, so I use mostly mozzarella cheese, but feel free to use stronger cheeses.
I serve this as either a meatless dish with a garden salad or as a side dish. However, if there is any leftover, my kids request this for breakfast and I haven't been able to think of a reason why I shouldn't let them eat it then. 🙂
If your mashed potatoes have dried out while in the refrigerator, add a tablespoon or two of milk to make them easier to spread.
Great way to use up leftover mashed potatoes!
Ingredients
12

lasagna noodles, prepared according to package directions

2

cups

cottage cheese

1

egg

3

cups

mashed potatoes

1 1/2

cups

mozzarella cheese

6

green onions, thinly sliced including the tops

2

Tbsp

butter, melted

1/4

cup

mozzarella cheese

1/4

cup

cheddar cheese
Instructions
Preheat oven to 350 degrees. Grease a 13 x 9 pan. Place 3 4 noodles on the bottom of the pan.

In a small bowl, combine cottage cheese and egg. Spread the mixture evenly over the lasagna noodles. Sprinkle 1/3 of the green onion slices over the cottage cheese mixture.

Place 3 - 4 noodles over the green onions. In a medium bowl, combine mashed potatoes and mozzarella cheese. Spread the potato mixture over the noodles. Then top with half of the remaining green onion slices.

Place 3 - 4 noodles over the green onions. Brush melted butter over the noodles. Sprinkle with remaining green onions and cheeses.

Cover with foil and bake for 25 minutes at 350 degrees. Remove foil and bake for an additional 5 – 10 minutes or until the cheese begins to brown.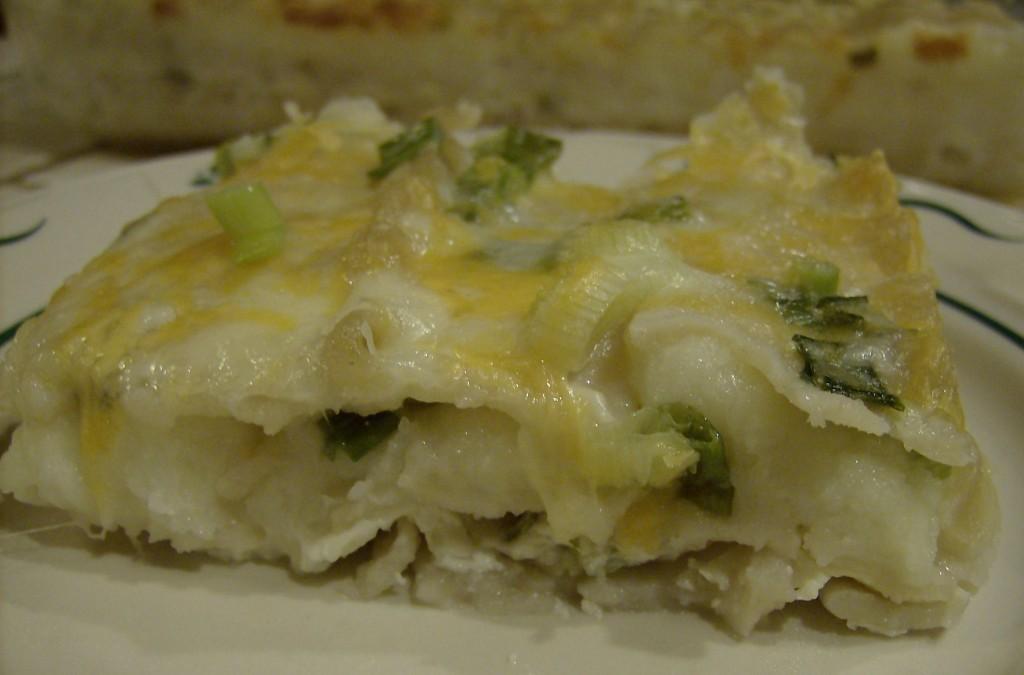 What is your favorite way to use leftover mashed potatoes?