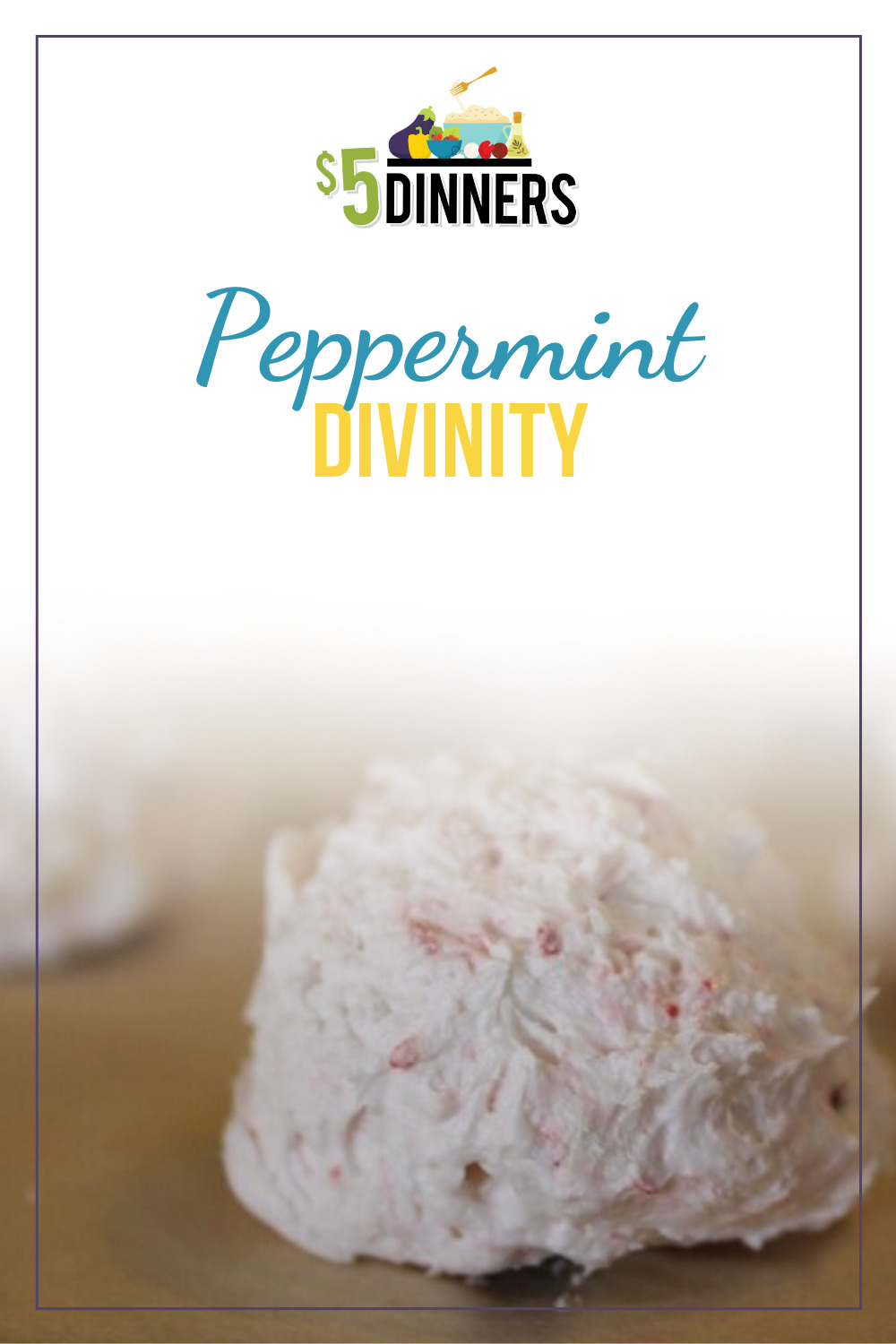 As soon as you pack up the Christmas decorations the candy canes become out of season treats. However, peppermint never goes out of season, so I crush my candy canes and use them to add peppermint flavor to candies and treats.
Peppermint Divinity makes a delicious hostess gift if you attend any New Year's Eve parties. It is also a lovely Valentine's Day treat.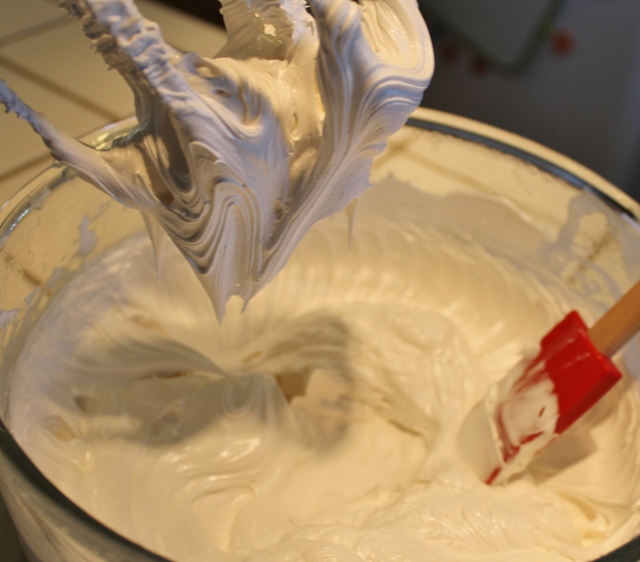 Divinity is much easier to make than most people realize. If you are still unsure after reading the directions, view this step by step tutorial for making Divinity.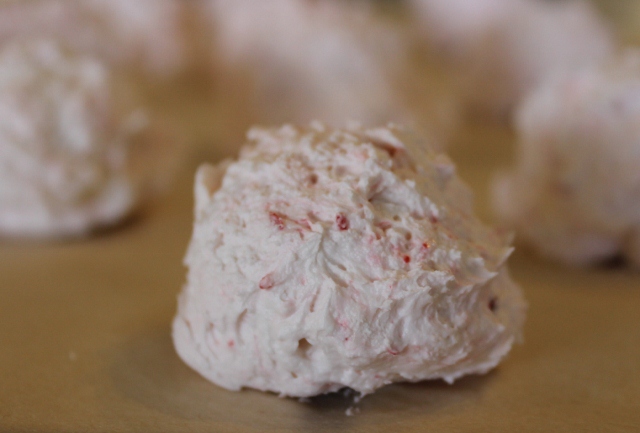 I crush the candy canes very finely. It creates a light pink divinity without adding dye and the small pieces blend in nicely with the smooth divinity candy.
Divinity is much easier to make than you might think! Try this peppermint version!
Ingredients
2 1/2

cups

sugar

1/2

cup

water

1/2

cup

light corn syrup (recipe to make corn syrup substitute)

2

egg whites

1

tsp

vanilla

(or use homemade vanilla extract!)

2/3

cup

finely crushed candy canes
Instructions
In a large pot, mix sugar, corn syrup and water. Cook over a medium-high heat, while stirring until the mixture comes to a boil.

Clip candy thermometer to the pan. Continue cooking over medium-high heat without stirring until it reaches 260 degrees (hard-ball stage).

While the sugar mixture is boiling,beat egg whites in a large bowl on a medium speed until they form stiff peaks, when pushed with a spoon.

Gradually pour the hot sugar mixture in a thin stream over the egg whites, while the mixer is still set on medium. After all of the hot mixture has been added to the egg whites, increase speed to high and beat for about 3 minutes.

Turn off mixer and scrape sides of bowl. Add vanilla. Continue beating on high until the candy starts to lose its gloss (about 5-6 minutes). When beaters are lifted, the candy should fall in a thick ribbon and form a mound.

Stir in candy cane pieces, then drop with a tablespoon onto wax paper.

Let them set until they have cooled and the outer layer has become somewhat dry and not sticky (12 hours). Store in an airtight container.