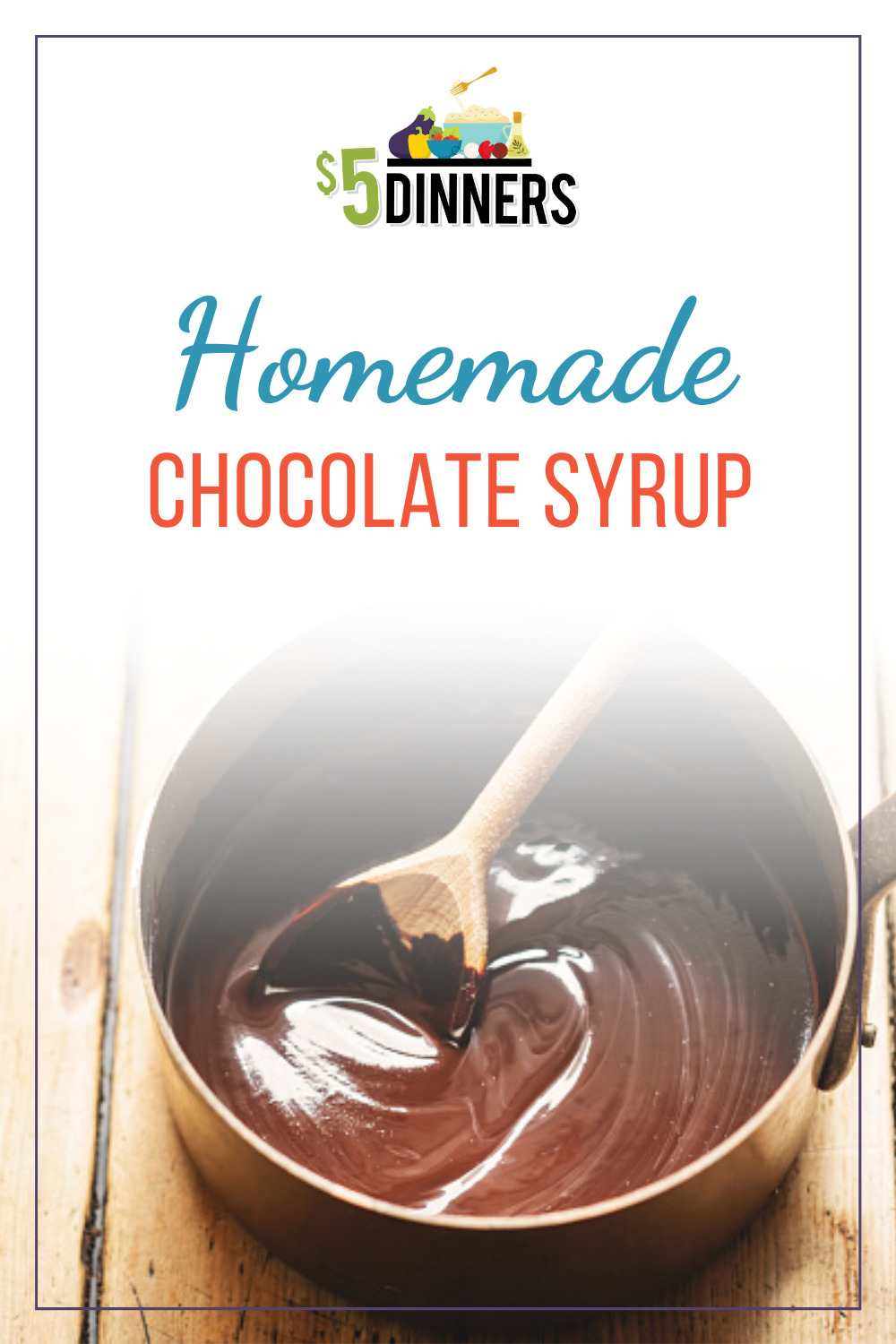 Sunday was National Ice-Cream Day and we decided to celebrate with homemade ice-cream sundaes at home. Unfortunately, I forgot to check on our sundae supplies before I made the announcement. I thought I had a jar of my homemade hot fudge sauce in the fridge. When I pulled out the empty jar my husband and kids confessed to sneaking spoonfuls of it. When I went to the pantry to grab the ingredients to make more, I found that I was out of chocolate chips – an essential ingredient in my fudge sauce.
An ice-cream sundae without chocolate on top is just ice-cream, so I was relieved when I found cocoa powder. I decided to use it to make my homemade chocolate syrup recipe.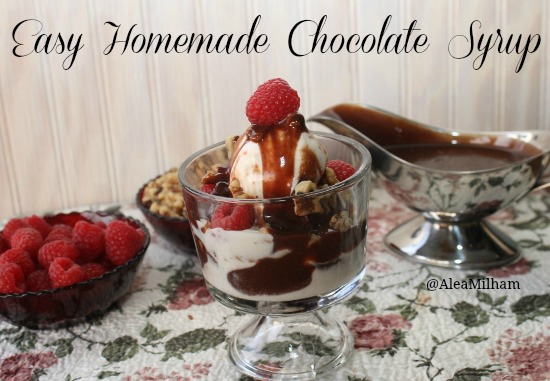 My kids think this chocolate syrup recipe tastes like brownie batter. It is rich and fudgy, but has the consistency of a syrup.
It is easy to make and comes together in about 10 minutes. I use an immersion blender to fully blend the cocoa with the other ingredients. If you don't have an immersion blender, you can carefully pour the syrup into a blender to blend the ingredients.
Rich and fudgy, but has the consistency of a syrup.
Ingredients
1/2

cup

butter

1 1/2

cups

sugar

3/4

cup

evaporated milk

3

Tbsp

unsweetened cocoa

1/2

tsp

vanilla
Instructions
Add butter, cocoa, sugar and evaporated milk to a saucepan.

Cook over medium heat until it reaches a boil.

Lower flame to low and simmer 5 minutes.

Remove from heat; stir in vanilla.

Use an immersion blender to thoroughly incorporate the cocoa or carefully pour the hot mixture into a blender and blend for a minute.

Serve while warm, at room temperature, or chilled.

Store leftovers in a lidded container in the refrigerator. If it it too thick to pour after being refrigerated, microwave it for 15 - 30 seconds.