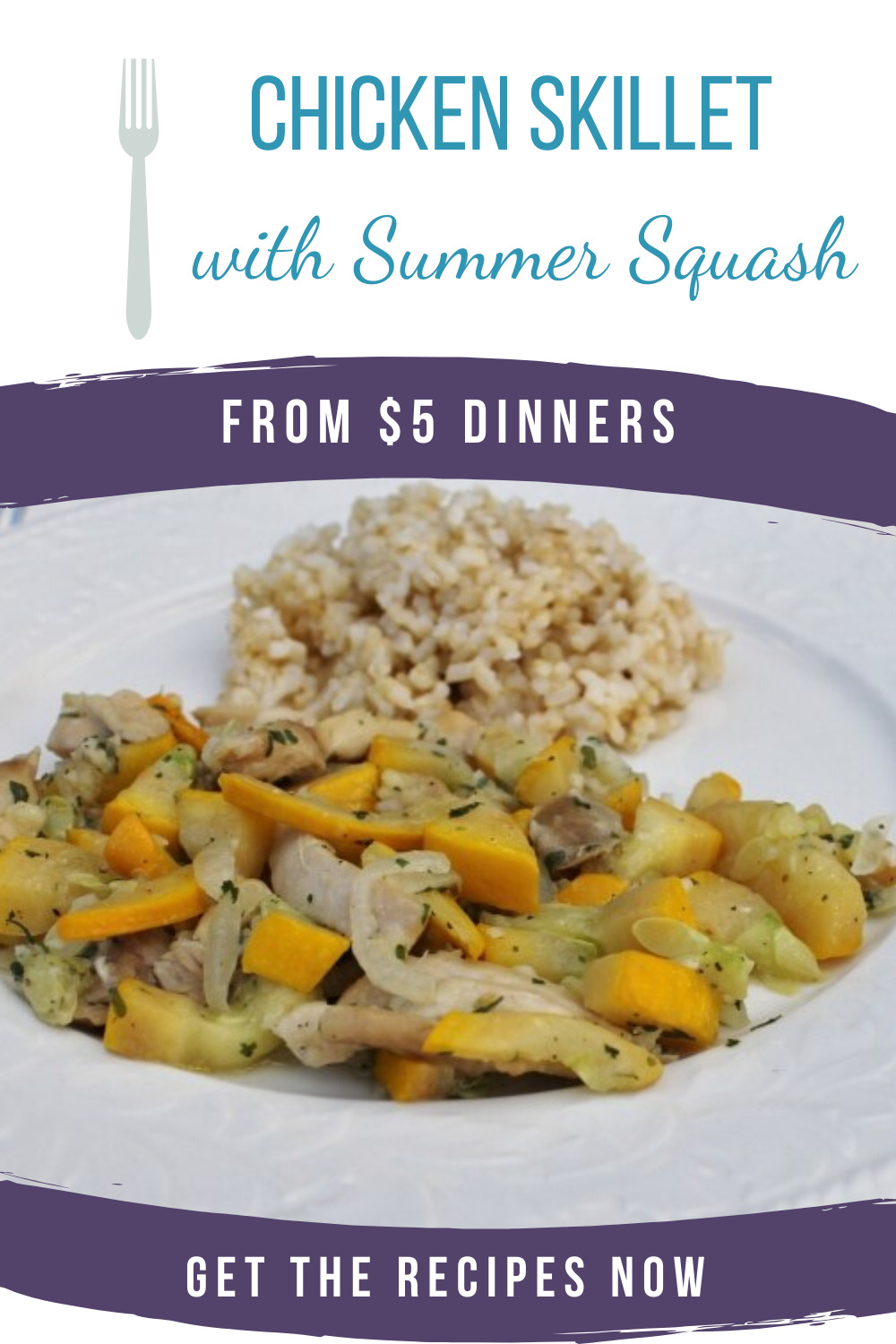 The inspiration for this recipe is extreme fatigue. My family was craving a home-cooked meal and I really wanted to make them one. I went so far as to plan on making garlic chicken and sauteed squash. But as I started cutting up squash in preparation for dinner, I began to wonder if I could get away with combining the ingredients from the two recipes and quickly cooking the chicken with the squash on the stove top.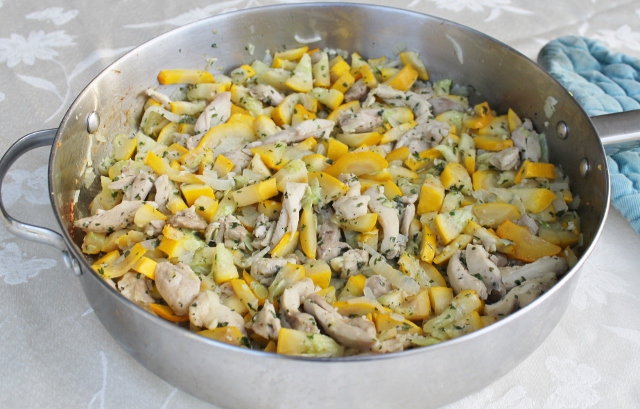 The result? A home-cooked dinner on the table in 20 minutes. Not as pretty as roast chicken with squash on the side, but just as flavorful and twice as easy. This is going to be added to my "real food, real fast" list of recipes for busy nights or nights when I am tired, but still want to serve a home-cooked meal.
I made this with free-range chicken thighs that I found on sale for $2.99 a pound. I was able to keep this dish under $5.00 by using veggies from my garden and serving rice cooked from scratch on a "batch cooking day". I just had to reheat the rice in the microwave, further reducing my work.
A delicious weeknight skillet dinner!
Ingredients
1

lb

chicken, cut into strips

1

Tbsp

olive oil

1

small

onion, cut into thin strips

4

cloves garlic, minced

4

cups

summer squash, diced

1

Tbsp

parsley

1

tsp

seasoned salt

pepper to taste
Instructions
Add oil, chicken, onion, and garlic to a large skillet. Cook over a medium-high flame until chicken in cooked through, approximately 10 minutes.

Add squash, parsley, seasoned salt, and pepper to the chicken. Continue to cook over a medium-high flame until the squash is fork tender, approximately 7 minutes.

I served this with brown rice.