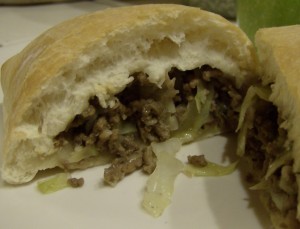 I make Bierocks every fall for Oktoberfest. Happily, this coincides with sales on cabbage. If you have not had a bierock (or Runza as Nebraskans call them) you are in for a delightful surprise! They are the German equivalent of a Hot Pocket, only much tastier.
Ingredients:
3 – 1 lb. loaves of frozen bread dough, thawed
1 lb. hamburger
8 cups cabbage, shredded
1 medium onion, diced
2 – 4 cloves of garlic, minced
1/4 teaspoon  pepper
2 tablespoons melted butter, optional
Directions:
1. Brown the meat, onions, and garlic in a large skillet. Drain the excess fat.
2. Add shredded cabbage and pepper. Cook over medium-high heat, stirring occasionally. Cook until cabbage is completely wilted. 
3. Divide each loaf into 5 pieces. Roll each piece out until it is less than 1/2 inch thick. (When I was just starting out on my own,  I didn't have a rolling pin, so I just dampened my fingers and pressed the dough into the shape I wanted). Fill the dough circle or square with a 1/2 cup cabbage, onion and meat filling.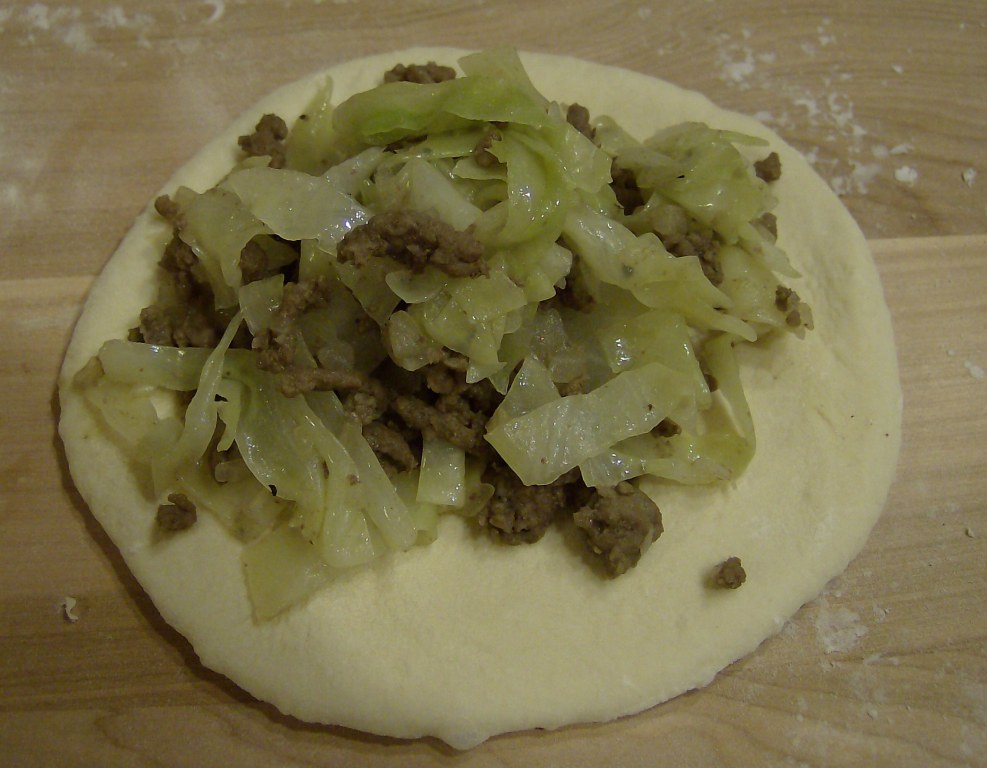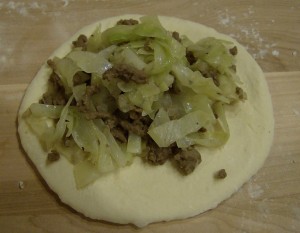 4. There are several ways that you can seal the dough.  I will share my two favorite ways.
A. Bring opposite corners of dough together in center. Press open edges together until surface is sealed. This creates a square shaped bierock.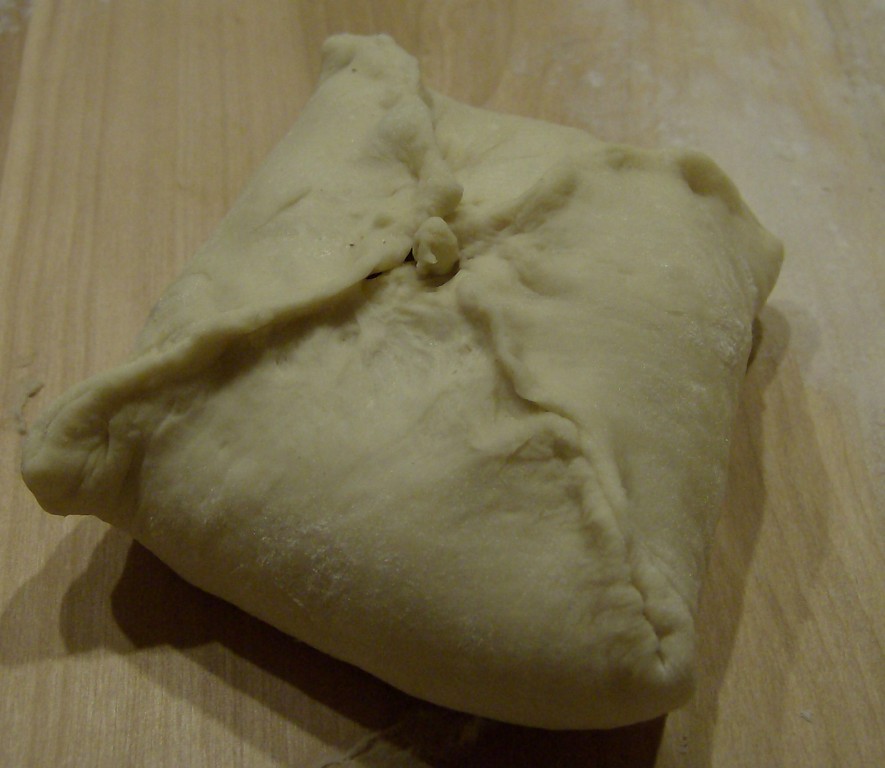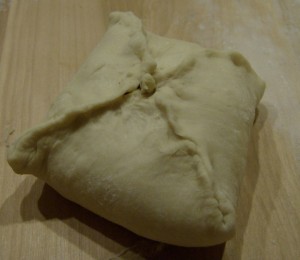 B. Or bring two opposite sides together and press seems together. This results in a half circle shaped bierock.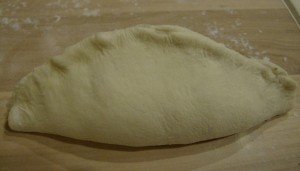 5. Turn bierocks smooth side up. Place on a greased cookie sheet. Brush with melted butter if you wish.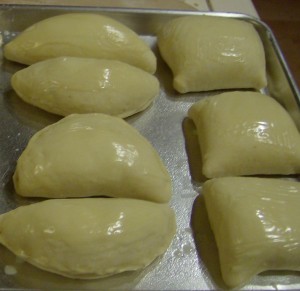 Bake at 350 degrees for 18 – 20 minutes or until brown. Serve hot. Makes 15 bierocks (This recipe makes enough for 3 meals for my family of 5).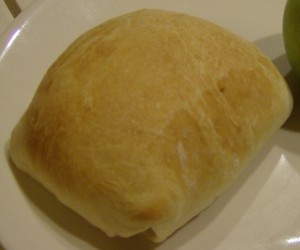 I use the leftover cabbage head to make Beef Stew with Cabbage and serve it with the bierocks for dinner. Bierocks also make a tasty lunch. Any leftover bierocks can be frozen.
Are you taking advantage of the sales on cabbage? If so, please share how. I always enjoy discovering new ways to prepare in season veggies, especially when they are $o.79 a pound!
Alea shares her tips for saving money and time while reducing waste in her home at Premeditated Leftovers. She is committed to providing her family with homegrown, organic produce despite living in an inhospitable climate. Alea chronicles her gardening efforts at One Determined Gardener. She can also be found on Twitter. Check out all of her $5 Dinners Recipes too.