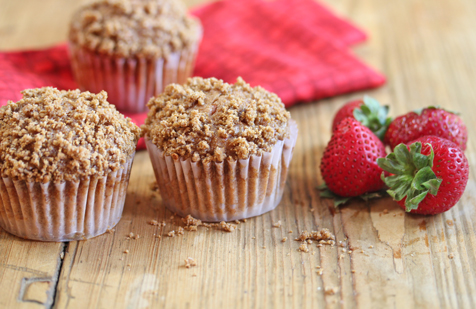 Whether you're eating lunch at home or brown-bagging it at the office, lunch is one of those times when people often turn to convenience foods and end up making unhealthy choices. Below are five tips for how to eat healthy, budget friendly lunches, without spending forever packing them every morning.
1. Build Your Own Salad
Salads are nutritious, delicious, simple and a perfect lunch for people from all diet-walks! Whether you're gluten free, vegetarian, a chicken lover or almond lover, salads work for everyone because you can build your own to suit your tastes and build them based on what produce is on sale each week.
Above is a salad topped with avocado, mango, along with goat cheese and a light vinaigrette, because avocados and mangoes were on sale at my stores last week, and goat cheese is a staple in my refrigerator.
Tips for Saving on Lettuce: If you eat salad 3-4 times per week, then consider buying a larger shell of salad mix from a warehouse store, as the price per ounce will be less than the grocery store, typically.
2. Make Ahead Sandwiches 
Add 2 slices of bread to a baggie and drop a mustard or mayo packet (leftover from a restaurant takeout order!) in with the bread. Add sandwich meat and cheese to a different baggie and add keep in a special box or drawer in your fridge. Come time for lunch packing, you can grab a baggie or bread and condiments, then grab the chilled meats and cheese and drop them into your lunch box or bag. At lunch, you can assemble your sandwich and it won't be soggy!