These 3 lunch box packing are essentials in my kitchen.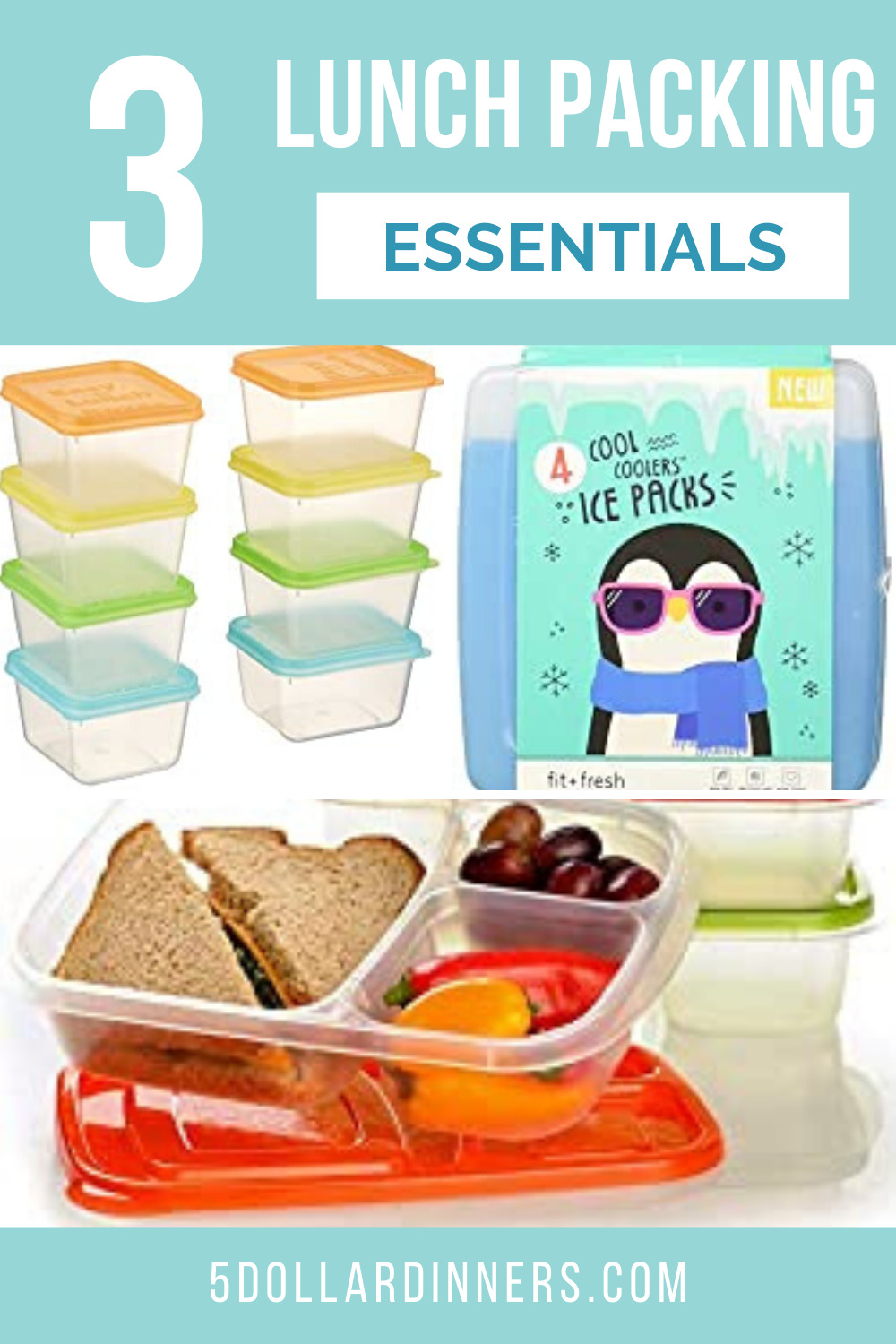 I'm big on consistency, simplicity and having just what I need. And these are what I use and need everyday for lunch box packing!
Some of the kids work on their own lunches (with help from me, sometimes). And some of the kids get their lunches packed by yours truly. This year we will work on our 2nd grader packing his own lunch – but…he in general he has trouble with simple routines and sequences…so I'll likely focus on keeping up with his backpack and what goes in in this year. We might wait until next year to add the lunch box piece.
Anywho0…
Having these essentials ready, in the same place each morning, makes the lunch packing smooth and easy for us all.
So here are the essentials. Order just 1, or all 3!
3 Lunch Packing Essentials
I have used these containers for years and love love love them!
And these are the dippers that go with the Easy Lunchboxes - they are great for ketchup, syrup, Ranch dressing, even tuna salad (kid can make their sandwich...so bread isn't soggy!). I highly recommend getting a set of these if you plan to use Easy Lunchboxes.
We send these with each lunch box, every day. They are housed on the bottom shelf of the freezer door, so kids can get them easily! I rinse them every afternoon during lunchbox unpacking, pat them dry and return them to the freezer. It's just part of the daily routine!
And then, you've got the lunch box packing essentials covered! Keep it simple with this trio of essentials!
Disclaimer: This content contains Amazon affiliate links. Thanks for supporting $5 Dinners.
Disclaimer: As an Amazon Associate, I earn commissions on qualifying purchases. Reviews, opinions are my own.