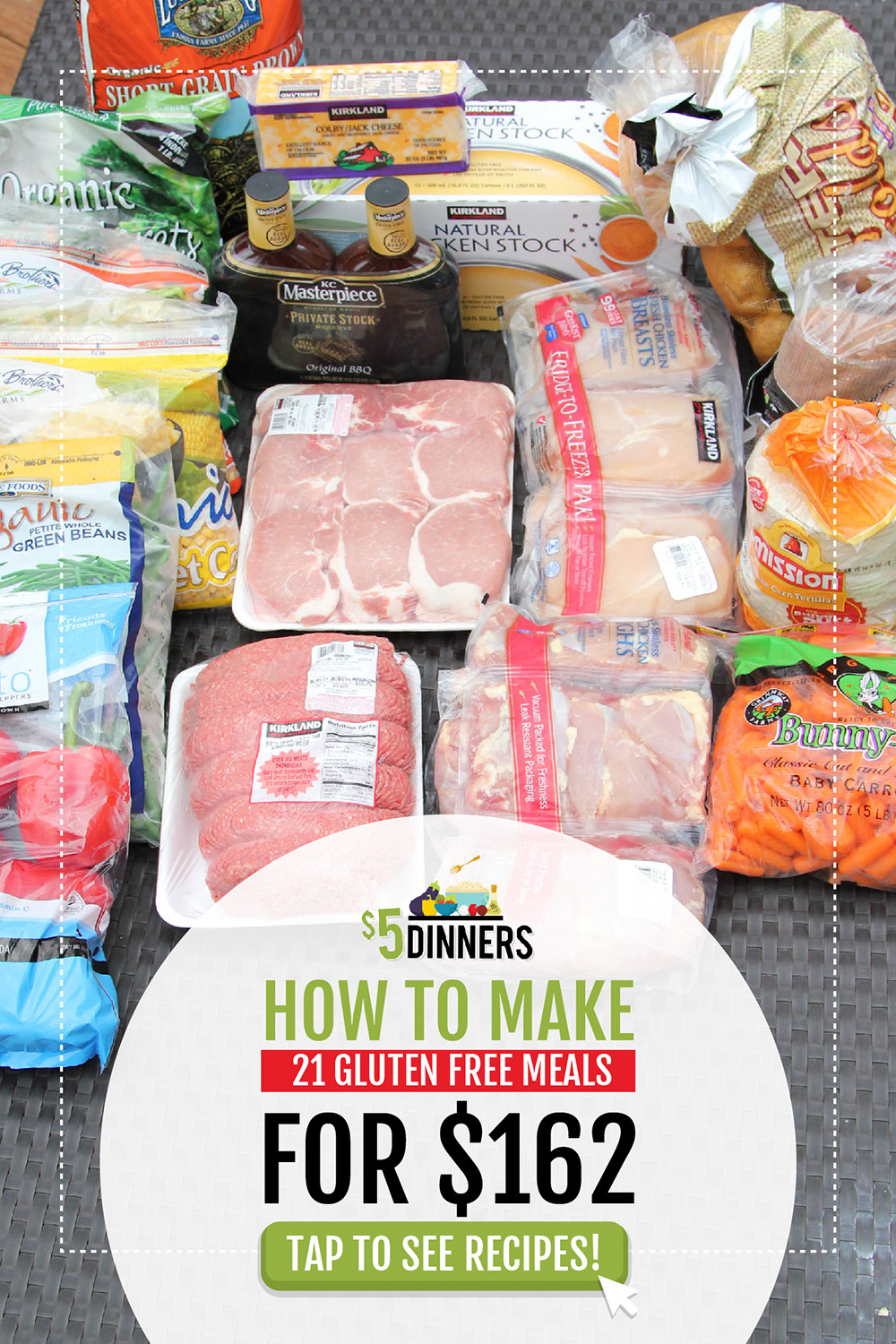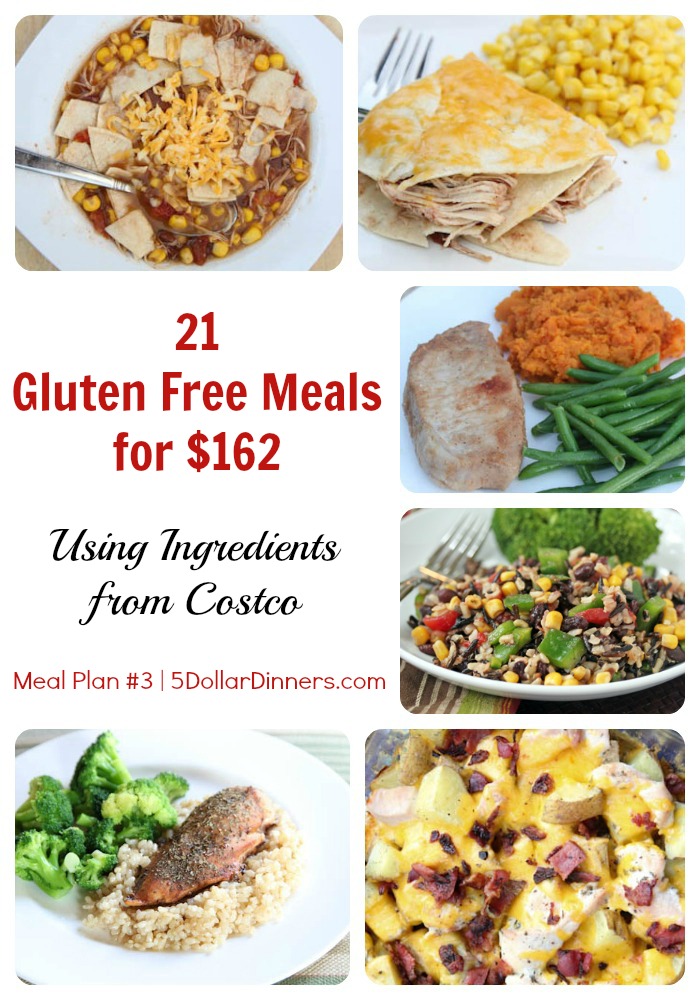 Whoever said that eating gluten free on a budget wasn't possible???
I'm out to prove that myth wrong with this new meal plan that will make 21 meals (for 4 people!) for a total of $162, using ingredients purchased at Costco. When you base your meals around gluten-free (and inexpensive) starches like brown rice, potatoes and sweet potatoes, it really doesn't cost much more to eat gluten-free!
Notes & Disclaimers about this Gluten Free Plan
Yes, I realize this makes for $7.85 dinners…but they are gluten free…pennies more expensive, but still really cheap! Meat at Costco is more expensive than sale prices at grocery stores, and many argue that the quality is better.
As always, you are responsible for reading labels and ensuring that everything is Gluten Free.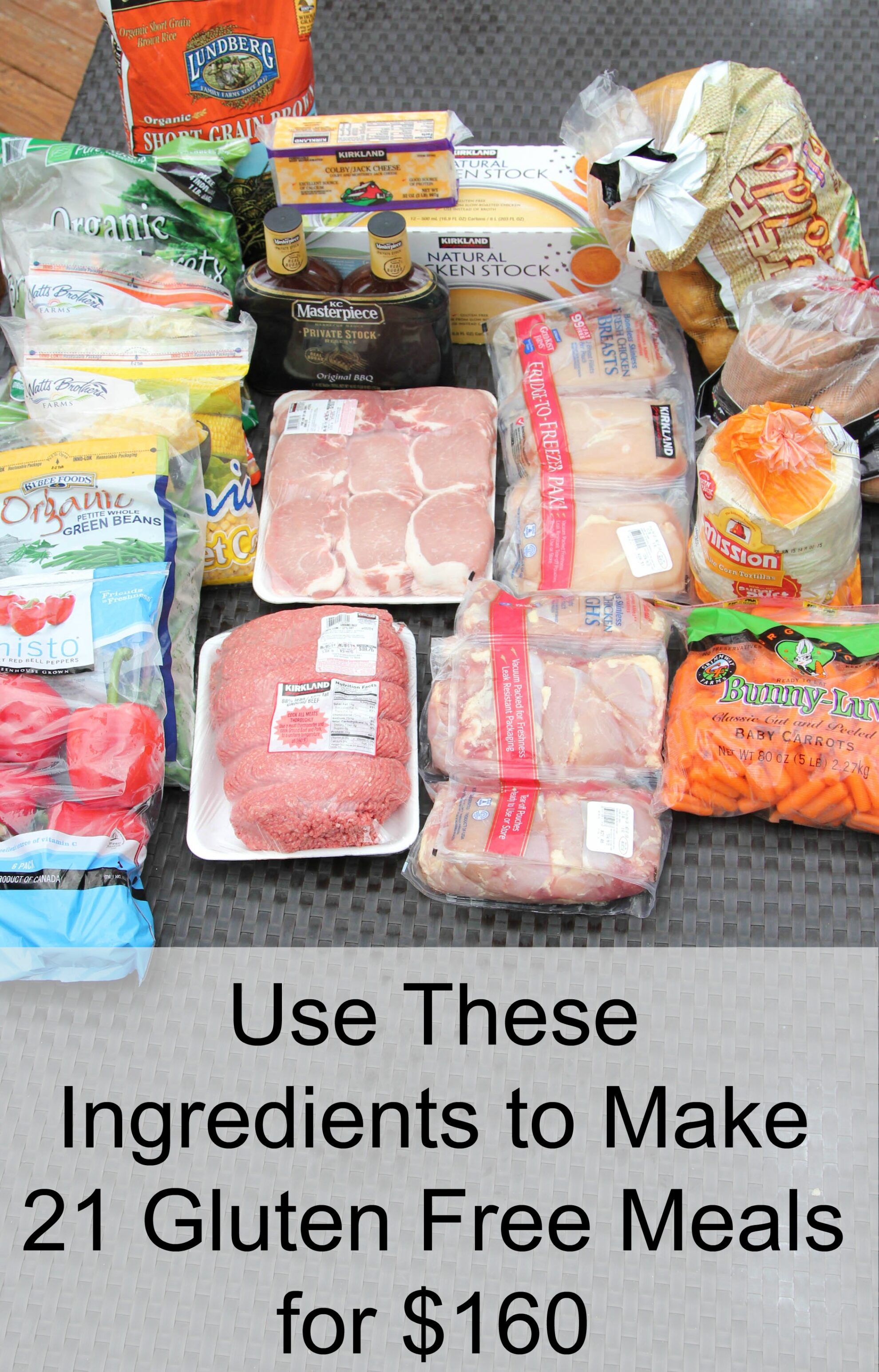 Gluten Free Freezer Meals – Recipe List
In order to keep this plan simple and make the most of the different ingredient sizes (hello, 15 lbs. of potatoes & 100 tortillas!!!), I decided to do 10 meals times two plus one, for a total of 21 meals.
(2) Chicken Enchilada Casserole with corn

(2)

Slow Cooker Chicken Tortilla Soup

(2)

Orange Glazed Pork Chops with mashed potatoes and veggies

(2)

Slow Cooker Sweet Potato and Chicken Curry

(2)

Shepherd's Pie

(2)

Beef Tamale Skillet Dinner with veggies

(2)

Southwest Rice Pilaf

(2)

Ranch Chicken and Potato Casserole with veggies

(2)

BBQ Chicken Street Tacos with rice and corn

(2)

Basil Balsamic Chicken with rice & veggies

(1)

Sloppy Joe Bowls
21 Total Meals!!!!!
Did you know that I've developed a super cool software that will allow you to create your own Costco plans?!? Click to learn more!

Ingredients & Price List
6 pack boneless skinless chicken breast – $20.51
6 pack boneless skinless chicken thighs – $21.46
Boneless pork chops, 8 count – $20.87
5.88 lb. ground beef – $18.76
15 lb. gold potatoes – $8.49
6.5 lb. sweet potatoes – $5.99
100 count corn tortillas – $3.19
12 lb. organic brown rice -$14.79 (or 4 lb. red quinoa – $9.99)
5 lb. organic baby carrots – $5.49
6 pack red peppers – $5.99
5 lb. organic frozen green beans – $6.79
5 lb. organic frozen corn – $5.99
5 lb. organic frozen mixed vegetables – $6.69
4 lb. organic frozen broccoli – $6.29
12 pack tomato sauce, 15 oz. cans – $7.59
2 pack Stubb's brand BBQ sauce, 36 oz. – $6.99
8 pack chicken stock, quart size – $9.99
2 lb. block Colby Jack cheese – $5.99
Total – $181.83
Anticipated Leftovers
3 cans tomato sauce
4 qt. chicken broth
Frozen mixed vegetables, 4 meals worth
Baby carrots, 2-3 meals worth
About 40 corn tortillas
LOTS of rice!!!!!
Estimated cost savings from the leftovers – $20
Total After Leftovers $162
Other GF Products sold at Costco
These products are not featured in this plan, just thought it would be helpful for those who don't have memberships, or who haven't seen these yet in Costco stores.
Udi's gluten free loaf bread, 20 oz. – $6.79
Honeyville Gluten Free Almond Flour, 3 lbs – $18.99
Namaste gluten free baking mix, 5 lb. bag – price unknown, my store is out of stock at the moment!
We Make It Simple with Printables…
While we have all the content free above that you could piece together, we thought we'd simplify the process for you. This printable has the complete grocery shopping list (with south TX Costco prices), as well as complete recipes with ingredients broken down to make it easy for you. It also includes all the pantry staples and any additional grocery store items you might need to grab, if you don't already have them.
All in one place y'all!
This is worth gold when it comes to saving time in preparing to shop and cook your meals.
Well, maybe not gold…but way more than $2.49!!!
And don't forget to visit the e-store to see if there are any other plans you wish to get before you checkout!
Did you know that I've developed a super cool software that will allow you to create your own Costco plans?!? Click to learn more!

Join the $5 Meal Plan Family & sign up for weekly meals plans at 5DollarMealPlan.com!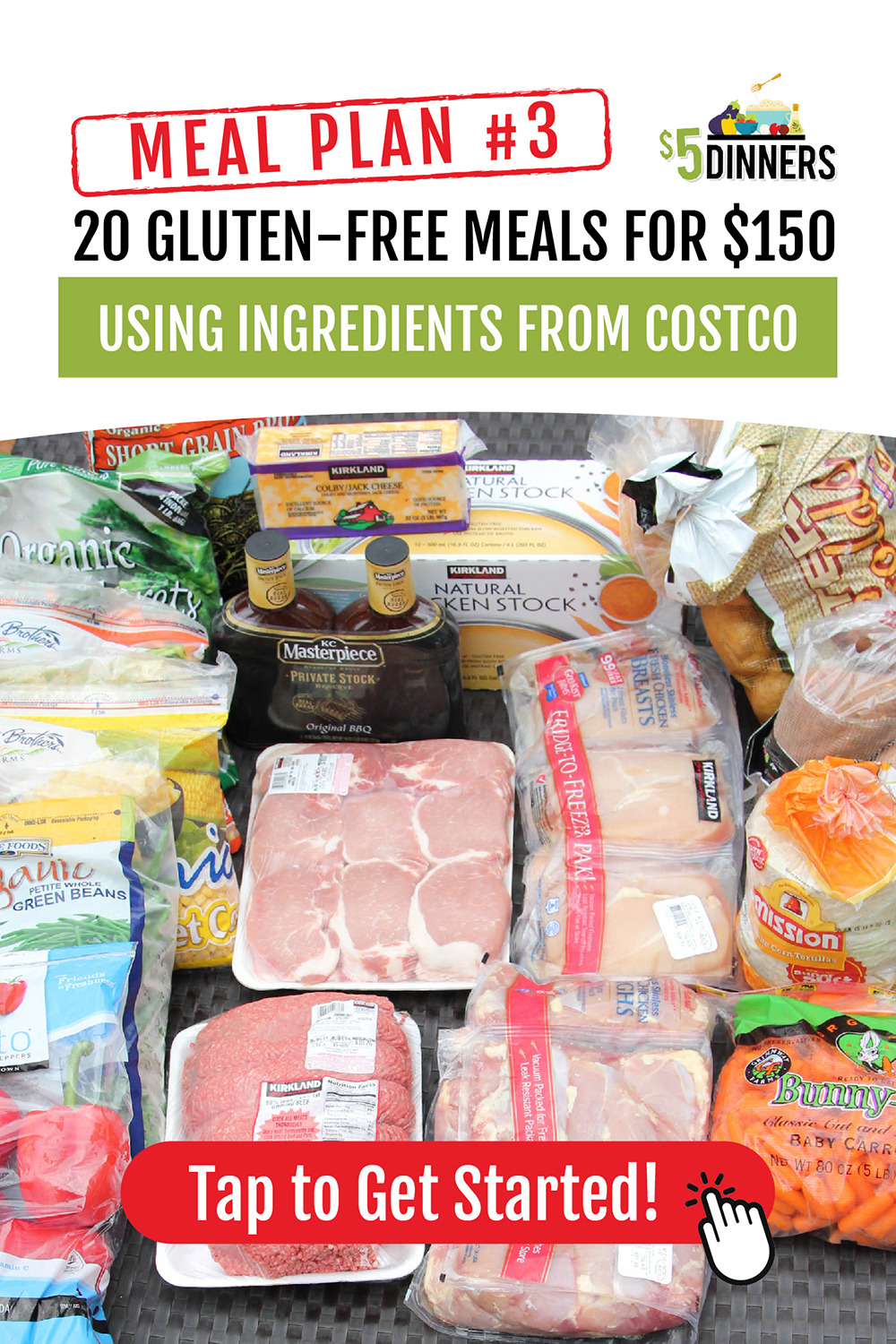 Disclaimer: I have no formal relationship with Costco and am not paid by them to share these plans. I created these plans to help myself (and you!) spend less money at Costco, while using up all the bulk ingredients without them going to waste. Hope they help your family as much as they help our family!